IN REVIEW: KC Ballet's spring production shows off its contemporary chops
By Paul Horsley
Balanchine's The Four Temperaments is a work of such startling visual clarity, musicality and modernity that it's astonishing to contemplate that it predates not just most of the contemporary dance we see on the stage today, but also a large portion of the choreography by which we know Balanchine himself. It was created in the years between 1940 and 1946, before the Russian émigré had formed his revolutionary New York City Ballet, when he was in a very real sense "becoming George Balanchine."
At the Kansas City Ballet's exemplary performances of the piece, part of the Spring Program that opened on May 8th ("Dances Daring: Then and Now"), one could continually observe, with a shock of recognition, many of the signature moments that would form the choreographer's style through the next four decades: the up-and-down of curved arms, the male-entwined-with-multiple-females, the straight-faced comedic interludes, the intensely balletic but vaguely loose-limbed pas de deux.
The dancing on opening night, as set by Balanchine Trust stager Victoria Simon and others, was outstanding. Hindemith's Theme with Four Variations features solos and ensembles that depicted in dance each of the four "personality types" outlined by the ancient Greeks and still discussed today. Tempe Ostergren and Liang Fu were powerfully expressive in "Sanguinic," hardly breaking a sweat as they showed off dazzling technique. Joshua Bodden danced the lugubrious "Melancholic" with languid poise, and Geoffrey Kropp interacted with the four women of "Phlegmatic" with wit and fluidity. Angelia Sansone showed easy command of the stage in the "Choleric" solo.
Each temperament is "challenged" by solos and ensembles that inject contrasting characteristics, as if to suggest that each personality type is indeed a mixture of all sorts of impulses. At times the soloists seemed chagrined by the presence of visitors ("Hey, this is my temperament you're dancing through!"), which is part of the charm of this piece. Hindemith's rather complex score, Theme with Four Variations (according to the Four Temperaments), was performed with kinetic energy by pianist Samuel Beckett; KCB's Ramona Pansegrau conducted string players from the Kansas City Symphony.
Balanchine's piece was preceded by two contemporary works and a beautiful rendering of the pas de deux from The Still Point, one of the finer ballets by the late KCB artistic director Todd Bolender. Impeccable Molly Wagner and ever-youthful Logan Pachciarz played a busily entwined romantic couple in a passionate exchange that revealed Todd's classical roots but also his debt to Balanchine, with whom he himself danced for many years. The repetiteur was former KCB Ballet Master James Jordan; with music by Debussy and plush lighting design by Trad A. Burns, one could imagine this tender tryst happening on a warm Parisian summer day as painted in rich hues by Monet or Degas.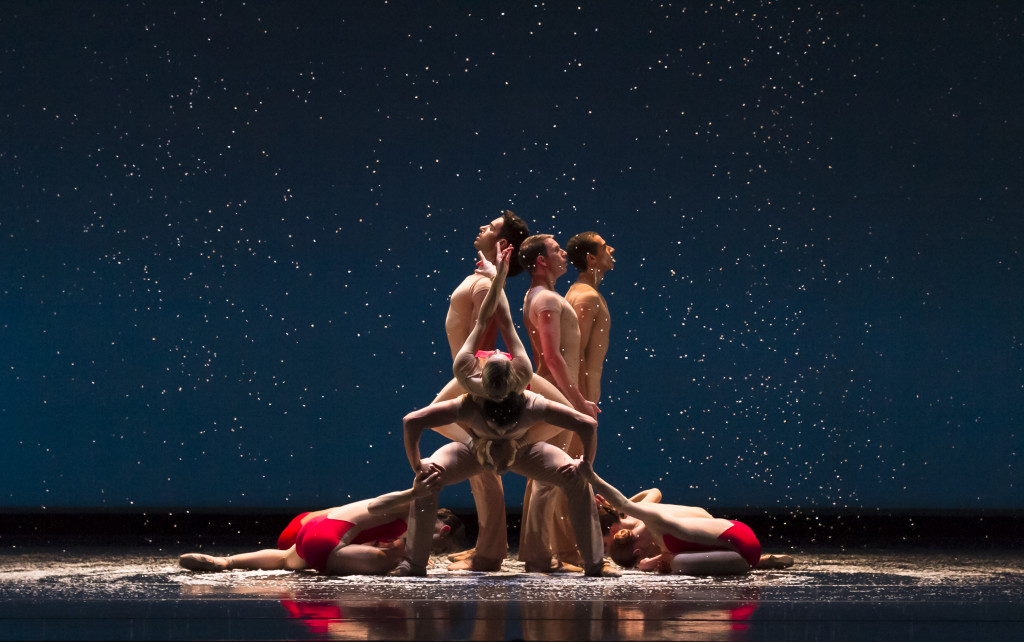 Edwaard Liang's Wunderland, to music of Philip Glass, opened the program. It is a large, attractive work that commands attention. Beginning with the dancers aggregated into shapes that looked almost non-human, it spun off into varied stylistic directions that nevertheless maintained a strong connection to Glass' perpetual-motion sensibility. In the two pas de deux (opening night featured Laura Hunt with Charles Martin and Molly Wagner with Liang Fu), the eye and the mind were challenged by the unending, undulating movement that Glass' music necessitated. The men's trio and subsequent ensembles showed elements of a wide range of choreography, from Balanchine to the more complex contemporary Europeans. By the end of the 30-minute piece, when snow began inexplicably to fall onstage, one had a mild sense of everything-but-the-kitchen-sink. But there was much to ponder here, and I hope to get to know more of this Taipei-born choreographer's work.
Amy Seiwert's Concertino, set to an awkward mish-mash of works by Corelli, was similarly overlong but gorgeous to look at, with elegant costume designs by Christine Darsch. Five women and four men began traditionally enough but quickly digressed from classical ballet in a series of playful and witty ensembles (with the indignant Yoshiya Sakurai, for instance, sulking out on his own). But by the end the dance felt as randomly mixed as the music, and the marginal performance in the pit didn't help.
IN BRIEF
— The Lyric Opera of Kansas City closed its 2014-2015 season with Tosca, and because of a family conflict I was not able to attend until April 26th, the final performance. It was an accomplished rendering, with excellent lead singers and fine sets by R. Keith Brumley, expanded somewhat from his designs (created for the old Lyric Theatre) from the company's previous performances of Puccini's opera. Especially striking was the chillingly geometric design for Act II, with its blood-red hues and translucent ceiling that lit up at the end; James Sale's lighting design was most effective here.
Melody Moore sang the title role with a thrilling, golden soprano that could grow intimate ("Vissi d'arte") or imperious; it had an intensity that in Act III advanced, finally, into alluring pathos. James Valenti was a tall, assertive Cavaradossi, his voice showing promise early on and finally settling into limpid beauty for his final "E lucevan le stelle" (which, oddly, drew no applause). Gordon Hawkins was a richly effective Scarpia, which he played more as a brute than as suave, debonair seducer. Julien Robbins sang the Sacristan with his delicious baritone, Ben Wager was compelling as poor bedraggled Angelotti, and the choruses (included a well-trained children's chorus) sang nicely. Garnett Bruce directed, and things flowed naturally. Ward Holmquist conducted the KC Symphony capably in the pit; it was his final performance with the Lyric, though most in the audience didn't know it at the time.
— Dubravka Tomšič's recital on the Friends of Chamber Music's series (April 9th) was a lesson in plush, plumy piano sound. The Slovenian pianist performed Haydn, Beethoven and Chopin with an incredibly natural, smooth-around-the-edges sonority. This was apparently already in Haydn's late E-flat major Sonata, which combined tidy sound with an energetic approach to structure. Beethoven's "Waldstein" was unusually mellifluous, especially in the stealthy, ebullient finale. Chopin's F-minor Fantasy, which can sound so overly ponderous in lesser hands, made incredibly good sense here, with logic created by an almost playful spirit. Chopin's Nocturnes, Op. 27, were gentle and sensible, always with the pianist's luscious tone to enjoy, and his Andante Spianato and Grande Polonaise was brisk and unfussy. Two Scarlatti encores were joyous and unassuming, with an appropriate edge of melancholy, and the final Bach-Tausig arrangement showed virtuosic verve if not much subtlety.
— Joseph Calleja possesses a burnished, baritonal tenor voice, and with his innate musical sensitivity and his cheerful good looks he's been lighting up opera stages around the world of late. His April 14th recital on the Harriman-Jewell Series was an odd affair, with brief and brilliant bursts of outsized vocalism interspersed with down-to-earth conversation with the audience. It revealed in high relief the problem with such recitals, as they present snippets of vocalism from singers who are, more often than not, best known for singing and acting in long, continuous dramatic scenes. In the 35-minute first half the Maltese tenor, joined by pianist Kevin Miller, sang songs by Pergolesi, Caldara and Tchaikovsky and lyric tenor standards by Massenet and Offenbach. Though his voice was a tad sharp at the outset, it sounded fine to the arias, especially in the witty "Il était une fois à la cour d'Eisenach" from The Tales of Hoffmann. Still, the operatic excerpts were too short to give him a chance to dig in, and it was the early-Baroque style of Caldara's "Alma del core" that was best-suited to the moment and to his voice.
Likewise in the second half of this brief program he was radiant in Tosti's "Ideale" and Cilea's "Lamento di Federico," both of which were located in the "sweet spot" of his range and emotional temperament. Verdi's "Ah, la paterna mano" from Macbeth was an exercise in technique, and "E lucevan le stelle" from Tosca was ideally sung but again quite brief in its sentiment and effect.
To reach Paul Horsley, performing arts editor, send email to phorsley@sbcglobal.net.
At top: Amy Seiwert's 'Concertino,' photo by Steve Wilson.
For tickets to any of these group's performances for 2014-2015 go to kcballet.org, kcopera.org (Lyric), chambermusic.org (Friends) or hjseries.org (Harriman).  
[slider_pro id="2″]
[slider_pro id="3″]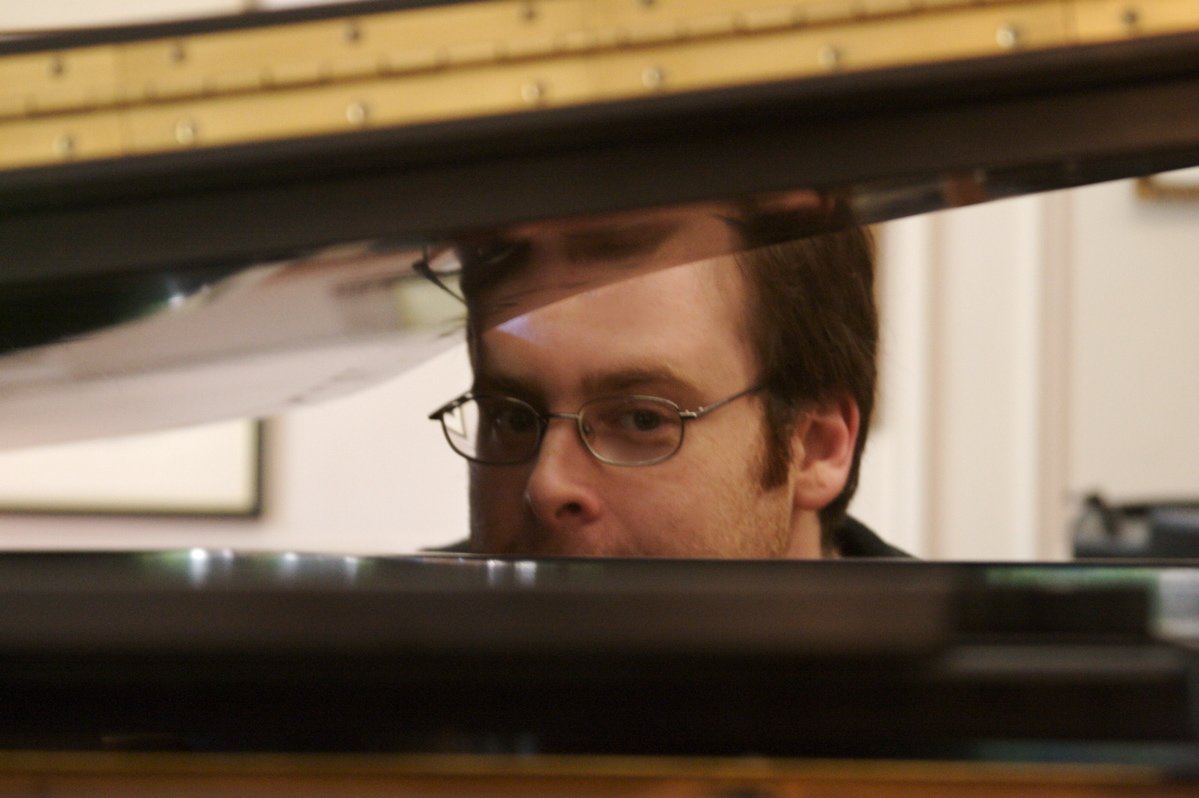 By Paul Horsley David Ludwig knows better than to attach a "back-story" to a piece irrevocably, although he has openly stated that his new Violin Concerto was inspired by his…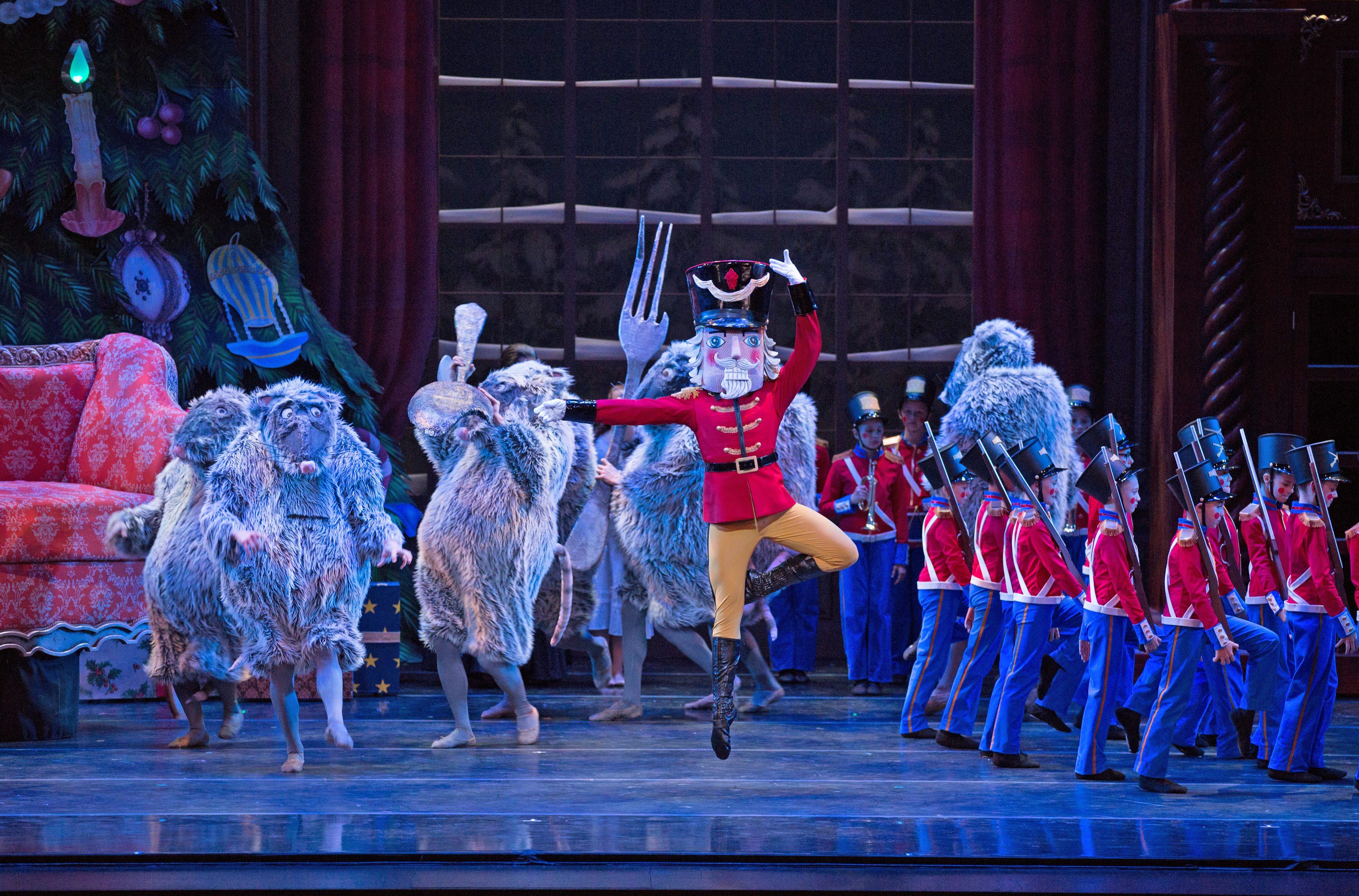 By Paul Horsley Each production of The Nutcracker is to some extent a balancing act between spectacle and dance. At best it seamlessly integrates the colors and stagecraft that keep…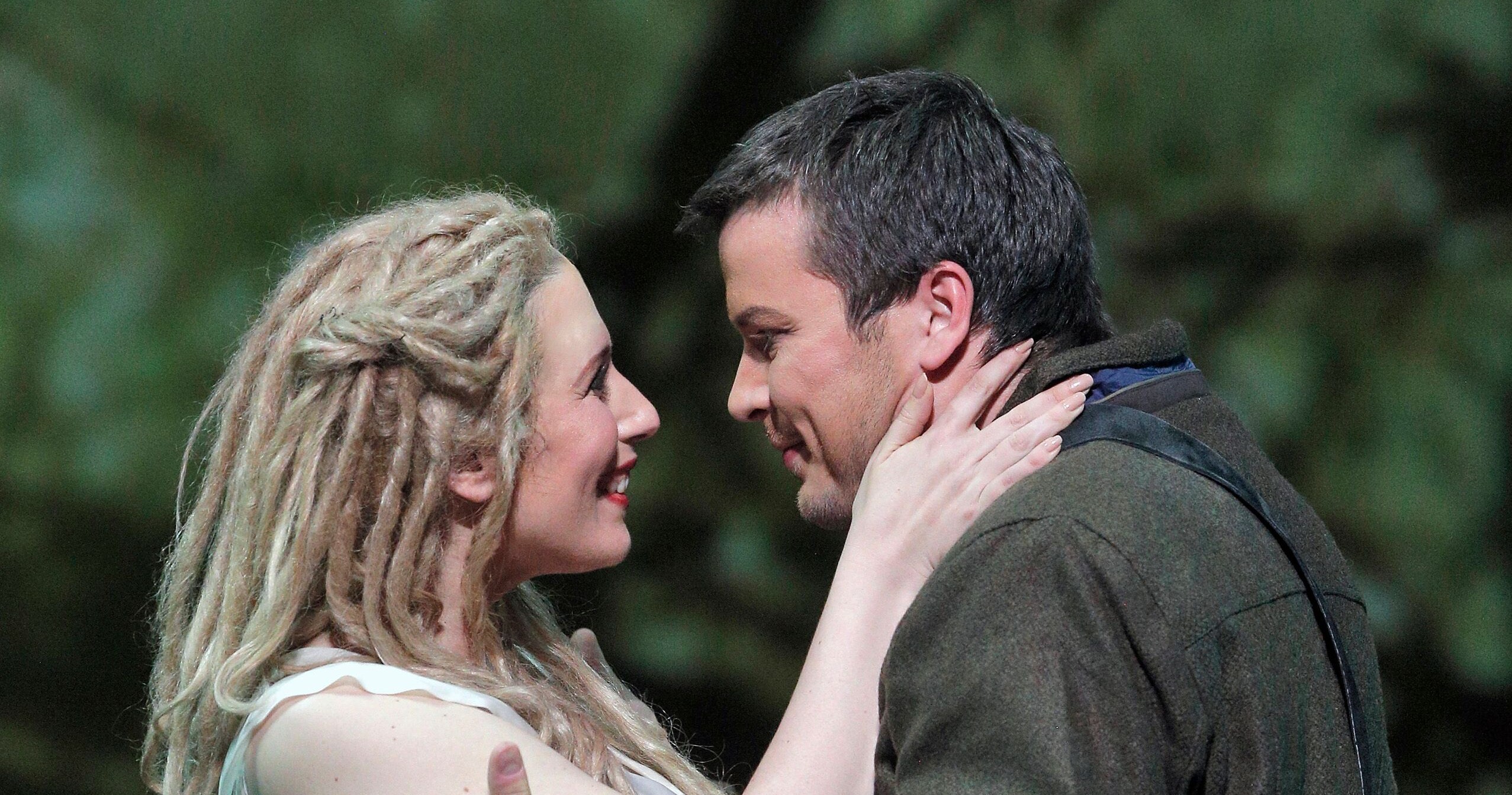 By Paul Horsley The Lyric Opera of Kansas City deserves applause for taking on an opera in Czech for the first time in its history, but the opening performance of…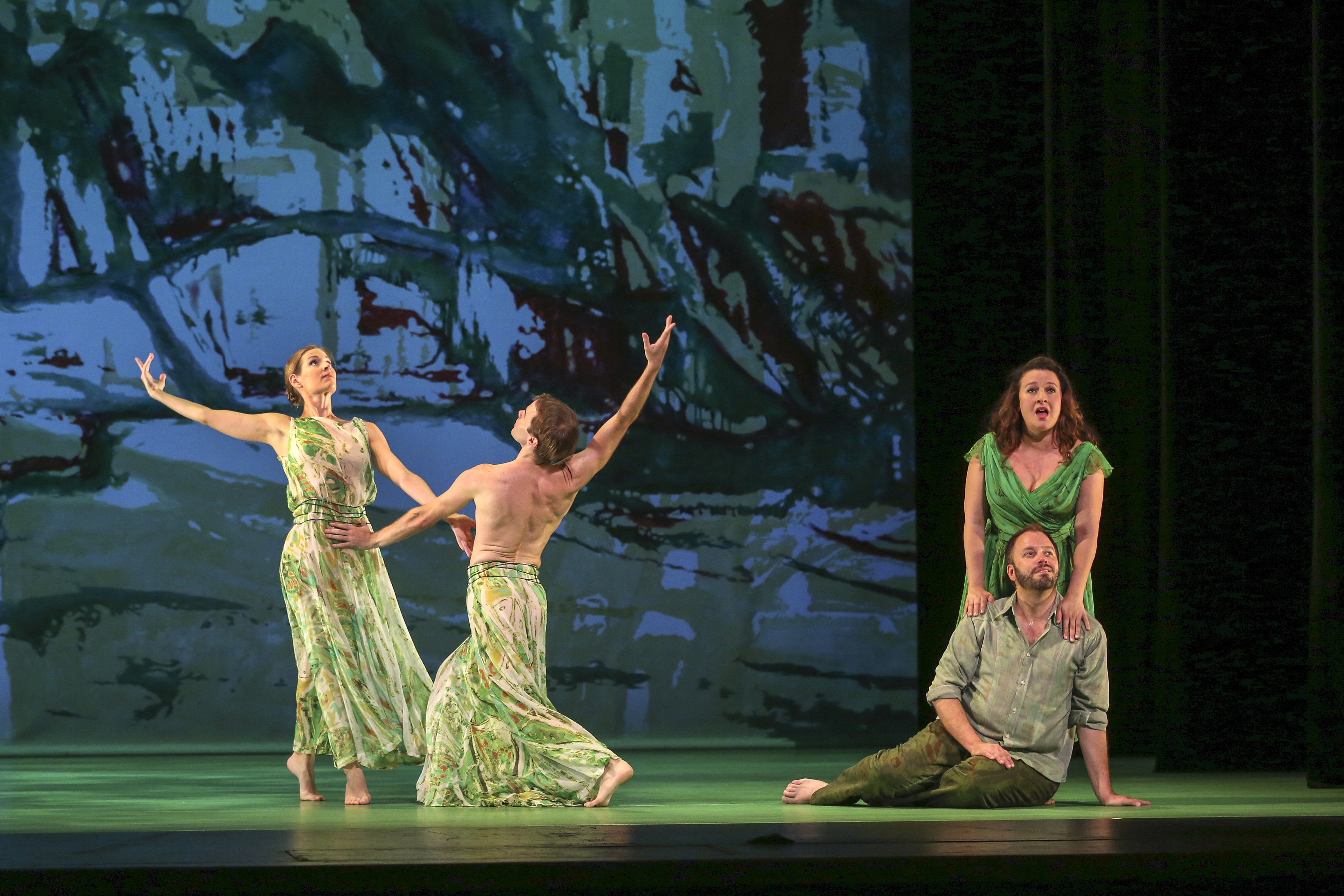 By Paul Horsley You have to believe in Baroque opera to make it convincing, and Mark Morris believes in it absolutely. His Acis and Galatea, a delightful amalgam of dance,…