IN REVIEW: Performing-arts season opens with fine, variegated dance
Kansas City's performing-arts season opened with a vengeance in mid-September, with more than a dozen professional-level productions of music, dance and theater vying for attention. Among the half-dozen or so I managed to take in, one that stood out (after Cliburn medalist Kenny Broberg's recital, reviewed here) was the Harriman-Jewell Series' presentation of Parsons Dance (on September 16th), a light-spirited but substantial mix of works new and old by a former Kansas Citian (David Parsons) who has made a huge mark on the international dance scene.
Also notable was the Kansas City Symphony's season opener (September 15th through the 17th), which featured Michael Stern's finely wrought rendering of American composer Christopher Rouse's Odna Zhizn (A Life). In theater, The Coterie's We Shall Not Be Moved (by playwright Ed Simpson) was an especially powerful and ingeniously structured "interactive" re-creation of the Woolworth's sit-in at Greensboro, NC; also of note were Sam Shepard's A Lie of the Mind at KC Actors Theatre and A Soldier's Play at the KC Black Repertory Theatre, suitably outfitted for the increasingly significant Arts Asylum space.
PARSONS: LOCAL HERO
Parsons Dance has long been a favorite here, not just because of its founder's roots in KC but because his work has long had an appealing openness: a unique combination of frenetic energy and lackadaisical whimsy that local audiences have connected with. Thus it comes as no surprise the company, founded in 1985, was making its 13th appearance on the Harriman-Jewell Series this Fall, which breaks the 52-year-old Series' record for most presentations of a single ensemble.
The September 16th performance presented works spanning 33 years, including two that Parsons created before forming the company that bears his name. (A former dancer with Paul Taylor and the New York City Ballet, David has choreographed dozens of works for other companies, in addition to the 75 or so created for his company.) One saw a continuity from the earlier, European-influenced works to the more free-wheeling recent choreography.
Wolfgang (2005) showed elements of both worlds: Set to several Mozart instrumental works, it ranged from the whimsy of the opening, which featured six dancers either on the floor leaning in against one another or in slow-motion ballet moves on their feet. Occasionally they would break into a rapid set of turns or a flurry of frenzied port de bras, in which a sudden quick classical unison (say, at the piano entrance of the Elvira Madigan slow movement) would come almost as a shock. The ending, filled with formal gestures and almost ballroom-like civility, brought the piece to an oddly satisfying close.
Hand Dance from 2003 relies heavily on Howell Binkley's skilled lighting design: Five (unnamed) dancers stand in a row with hands extended in a manner that allows us to see only the 10 white-gloved hands, which move in serpentine patterns as if of one accord. To the dynamic music of Kenji Bunch (including fiddle music alluding to the Orange Blossom Special and other folklike standards), the hands form such an array of motions, geometrical patterns, and anthropomorphic figures that one almost forgets that they are attached to bodies—somewhere back there in the dark. It is an effective conceit, as much whimsy as artistry, and it remains an audience favorite.
The most recent work on the program was Finding Center, a piece given its premiere here in 2015 and created through the inspiration of works by the regionally based visual artist Rita Blitt (who was in the audience). It is a large-scale and significant work that relies as much on the series of slightly oblong circles of constantly shifting hues and moods (they are actually more like bilaterally symmetrical swirls) projected on an upstage screen. Three pairs of dancers enacted a sort of life-cycle as the "circle" moved from rainbow-spectrum brilliance to dark grey, from the orange-red of the dying sun to bright daylight yellow. The music (by Thomas Newman) evokes straight-up ballet steps at the outset, but the dancers gradually work their way through moods ranging from cheerful Afro-Caribbean joyousness to a slow, stiffly angular pas de deux in which the man holds a horizontally stiffened woman first down (as if cradling her) and then up (as if in reverence). Extroverted and open-hearted, Finding Center is a visual feast though it perhaps goes on for a few minutes too long.
The most substantial of the early works was the 1984 The Envelope, a justly celebrated work that again relies brilliantly on the mysterious lighting of Howell Binkley. Set to a pastiche of bits of Rossini overtures, this work for seven dancers borders on dance theater, as it recounts a tale of a prominently visible envelope (the contents of which are never revealed) that is passed around in a series of fantastically comical vignettes. The emphasis was on moving in rigidly organized patterns, occasionally forming geometric patterns that barely look human, much in the vein of Jiří Kylián and other Europeans, with nods to the openly comic adventures of Mark Morris or Pilobolus. All wore sunglasses and seemed engaged in some mysteriously urgent mission (the envelope kept flying offstage, then reappearing), which after all the fuss found us back where we started.
Caught (1982) featured Elena d'Amario in the famous "strobe-light" solo, in which an intermittent light flashes so brightly that we can't see the dancer moving between flashes, so that she appears to be floating on air, or sliding effortless across the floor, or in grand jetes around the stage, without appearing to touch the floor (or indeed move her legs or arms). The only hint you have that she's really moving is that during the top-lit frozen moments when she rests, she is breathing with visible exertion. Caught remains a visual tour de force, at least, and I've never seen it danced quite so convincingly.
The finale was another recent work, Whirlaway, co-choreographed by Natalie Lomonte, with a New Orleans-flavored score by Allen Toussaint & The Allen Toussaint Orchestra. Eight dancers move in patterns that range from Broadway pizzazz to mellow r&b. Women demand respect, and men give it; the moody lighting by Burke Wilmore lent a feel almost of an Ailey work.
.
NEW DANCE PARTNERS
Among the other dance moments of the season opening, New Dance Partners at JCCC offered us four local companies dancing works commissioned by the Carlsen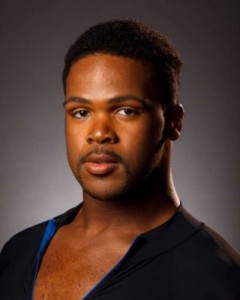 Center: Störling Dance Theater (In perpetuum by Heather C. Gray), Wylliams-Henry Contemporary Dance Company (an artist? by Jennifer Archibald), Owen/Cox Dance Group (Kameron N. Saunders' Façade), and Kansas City Ballet (The Uneven, by the increasingly prominent choreographer Matthew Neenan).
All performed on a very high level: The Ballet of course offered the most sophisticated dancing, and Matthew's strikingly diverse piece was set effectively to music of Philip Glass. (We look forward to Devon Carney's new Romeo and Juliet, which opens October 13th. See our preview of it here.) But I especially liked Kameron's work for Owen/Cox, which featured white masks lowered from on high that became not just props but an essential part of the dancers' identities.
In addition to being a bit creepy a la Eyes Wide Shut, the masks allowed each of the three couples to create an ethos of its own, using a variety of balletic and strikingly novel contemporary moves. Sometimes removing the mask served as a shock, at other times it seemed to open up a new level in the couple's relationship: as the piece progressed the dancers appeared to be trying to open their real selves to their partners. It was a powerful evolution, left intentionally unresolved, one couldn't help thinking. The St. Louis-born Kameron Saunders, who has trained at the UMKC Conservatory, is decidedly a choreographer to keep an eye on.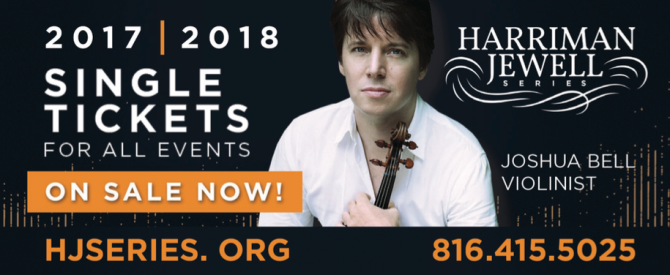 To reach Paul Horsley, performing arts editor, send email to paul@kcindependent.com or find him on Facebook (paul.horsley.501) or Twitter (@phorsleycritic).
Photo at top by Lois Greenfield. Center photo courtesy of Harriman-Jewell Series. Bottom photo: Kameron N. Saunders'.

 Vanessa Severo  The actor, writer, choreographer, and director is the daughter of Brazilian immigrants. She has appeared on all the major stages in Kansas City and on quite a few…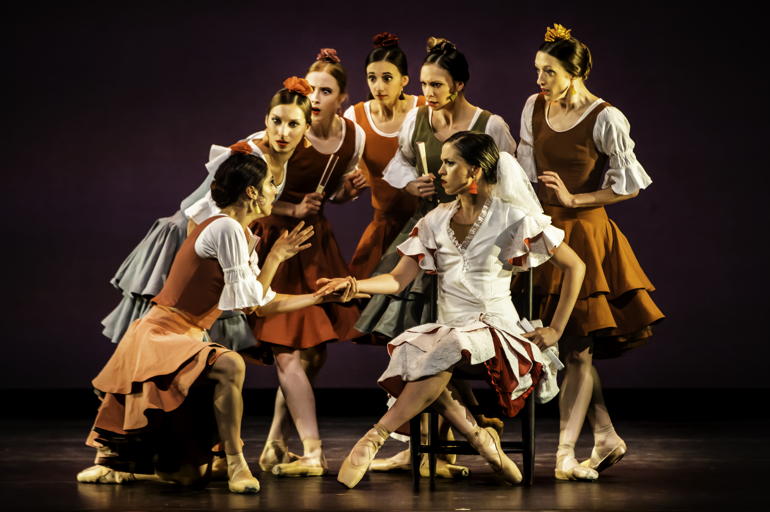 Latin Americans have played a major role in the growth of greater Kansas City for at least two centuries, probably beginning with the founding of Independence, Missouri, in 1821. Yet…
Nearly all of Beau Bledsoe's musical adventures have grown out of a lifelong love of the classical guitar, also known as the "Spanish" guitar. So it made sense that Ensemble…
After more than two decades and four deans, it was beginning to look as if the UMKC Conservatory's dream of a new facility would remain just that: a dream. Until…