IT'S ALL THERE FOR THOSE WHO SEE: KCB program shows breadth of American dance (REVIEW)
Paul Horsley
If you've ever wondered what ballet in America is about these days, the Kansas City Ballet's current Director's Choice program might be an ideal place to start. In just three works spanning 65 years, the company reveals a glimpse of the breadth and depth of dance today: from the Russian-inspired Balanchine Theme and Variations to the visually stunning contemporary work by one of the greatest American-born choreographers of the 20th century (Robbins' Interplay) and a modern shocker based on an American short story that demonstrates, once and for all, that ballet ain't for sissies. The program runs through May 21st at the Kauffman Center.
First performed in 1945, Interplay was Jerome Robbins' second ballet, after the sensational Fancy Free had established him as an enfant terrible. Set to a deliciously jazzy piano concerto by Morton Gould (played brilliantly by the KC Symphony and soloist Sam Beckett, whose name went virtually unacknowledged except for a brief mention in Music Director Ramona Pansegrau's bio), this tour de force features four couples dressed in brilliantine though not garish colors who present what appears at first to be a dance class. They preen and glance about, appearing to compete with one another but then forming a series of playful chains that swirl and flow. (If the costumes and lighting remind you of Paul Taylor, it's because they were created by Santo Loquasto and Jennifer Tipton, the same team that has helped form Taylor's specific scenic "look" for nearly a half-century.)
One sees both the sexual dynamics of Fancy Free and the arm-swinging audacity of Robbins' later work on West Side Story here, mixed freely with the foundations of ballet that informed all of the choreographer's work. In the second movement, two women compete for the same man, but all this falls aside as Lilliana Hagerman and Liang Fu dance a blithe pas de deux—all innocence and discovery, simplicity and clarity. Toward the end, the woman snakes perilously around the man's body, ending up in front, thankfully in one piece. The finale is a hoe-down of explosive, peculiarly New York-ish energy: Robbins' assimilation of classical ballet and jazz styles forms a perfect blend with the slam-bang heard from the orchestra pit—American dance set to truly American music.
The program closed with Theme and Variations, a 1947 classic set to the finale of Tchaikovsky's Third Orchestral Suite. Balanchine's dance is a literal translation of the music: The theme consists of a couple of plies, a simple set of port de bras patterns, a couple of arabesques, some leaps and turns.
As Tchaikovsky's theme is subjected to alterations, Balanchine presents the same dance in a variety of forms: solos and an array of increasingly complex groupings, and a straightforward pas de deux (danced on May 13th by Taryn Mejia and Lamin Pereira dos Santos and accompanied by a finely wrought violin solo). The whole corps came out for the finale, looking rather terrific save for the staid, off-putting maroon-and-gold costumes (which came complete with tiaras for the ladies).
The program's centerpiece was Val Caniparoli's haunting setting of Shirley Jackson's 1948 short story The Lottery, which was 15 years in the planning and well worth the wait. (See our preview on this piece just below, which includes an interview with Val.) Just in case we had forgotten the story that has haunted many of us since we read it as kids, a voice announced over the sound system that a real lottery would take place at each night's performance, so that neither the audience nor the dancers themselves would know until the final moments who the actual "victim" is to be. The ballet begins as amiably as Jackson's story, with Robert Moran's music adopting a Coplandesque air but with disquieting extra percussion—a tad too much percussion, one can't help thinking.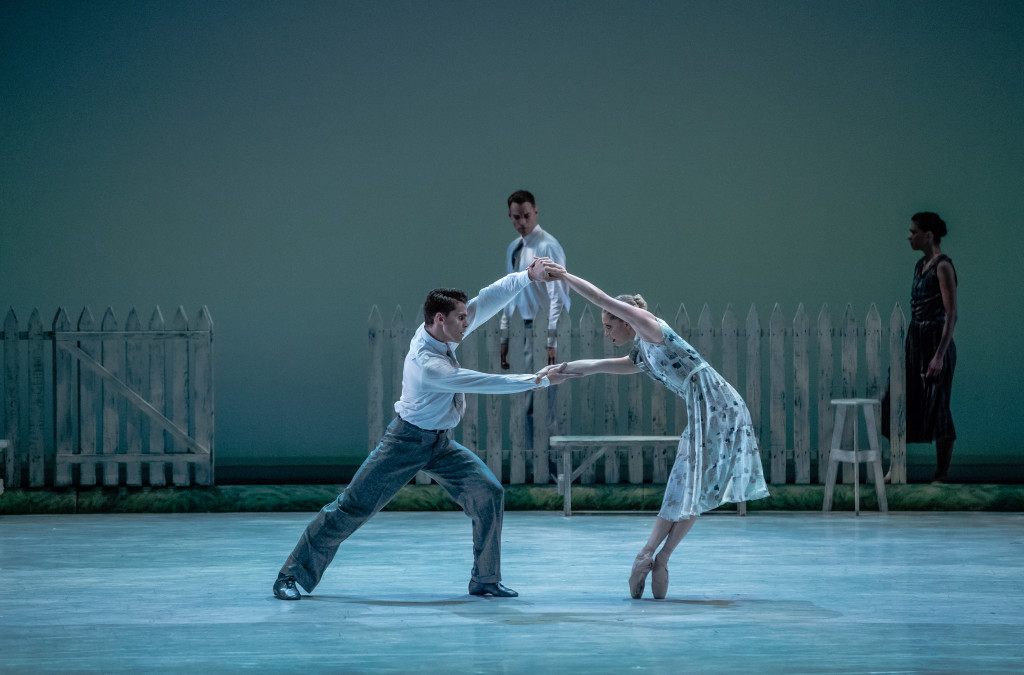 Sandra Woodall's neutral-toned costumes and harmless-enough picket fence lulled us into thinking that this was an ordinary day in small-town America. Even after a vaguely officious-looking man entered with an ominous black box, the town went about its business: Married couples danced, friends joined in amicable ensembles, and everyone gathered for chapel. Just a bunch of joyous folks, living ordinary lives. Step by step, however, the mood grew darker, with dissonance creeping into the "open" harmonies and one woman attempting to take the box away from the "boss man," somewhat to his annoyance. Though the build-up was by this time feeling a bit overlong, it was both comforting and disturbing to realize that not everyone was on board with this annual ritual.
More disturbing still was the selection process, in which each couple came forward to choose a card from the box, subsequently withdrawing to their positions around the circumference. Instead of scary-movie gothic blats-and-moans, the music grew gravely pompous, even martial. (One thought of Stravinsky's Apollo with its stately air of "thus it is decreed…") The dancers formed a circle and, looking at their cards, realized (to everyone's surprise) that the chosen one was in this case the very woman (Amanda DeVenuta) who had protested the lottery in the first place. Possibly as alarmed as anyone, Amanda danced the living daylights out of Val's finale: a series of violent, Graham-like paroxysms and jagged balletic moves (the mad scene of Giselle came to mind) that was all the more disturbing for the manner in which she was rejected by her fellow dancers. The final scenic surprise was so jarring I heard people around me exclaiming audible expressions of shock.
Director's Choice runs through May 21st at the Kauffman Center. Call 816-931-8993 or go to kcballet.org.
To reach Paul Horsley, performing arts editor, send an email to paul@kcindependent.com or find him on Facebook (paul.horsley.501) or Twitter (@phorsleycritic).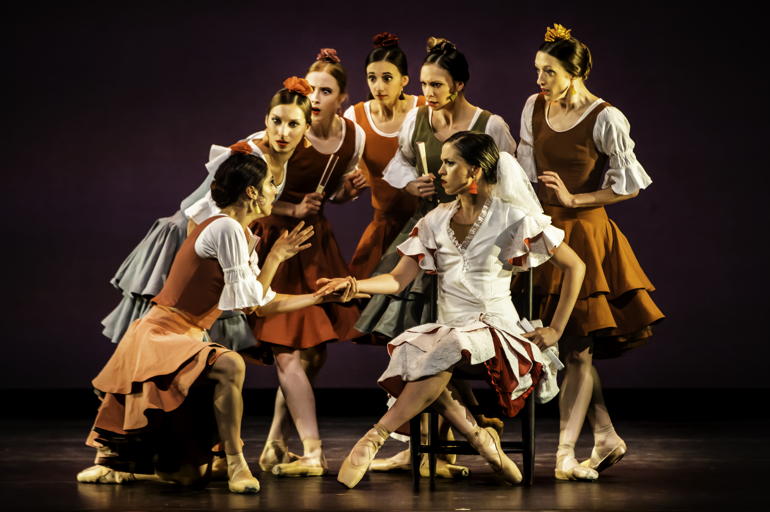 Latin Americans have played a major role in the growth of greater Kansas City for at least two centuries, probably beginning with the founding of Independence, Missouri, in 1821. Yet…
Nearly all of Beau Bledsoe's musical adventures have grown out of a lifelong love of the classical guitar, also known as the "Spanish" guitar. So it made sense that Ensemble…
After more than two decades and four deans, it was beginning to look as if the UMKC Conservatory's dream of a new facility would remain just that: a dream. Until…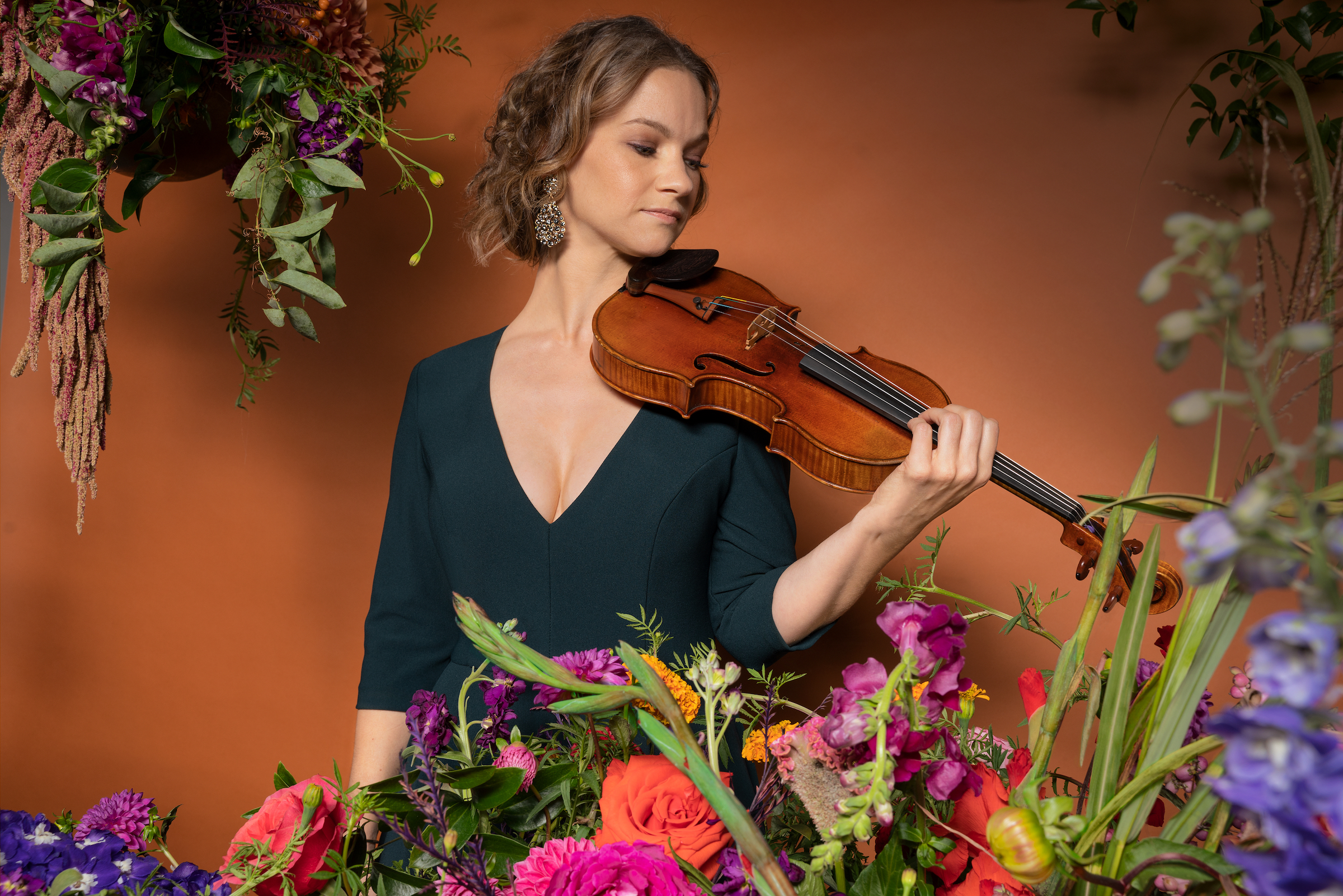 One woman, standing alone onstage. No pianist, no music-stand: Just Hilary Hahn and her violin, creating miracles. That is what Harriman-Jewell Series audiences are likely to experience this October 13th,…