THE WAY WE TALK: KCAT presents stern, witty play about life, ennui, dying
By Paul Horsley
If we were to write out our conversation the way we actually speak, it might look like the scrawled musings of a child. Or it might look a bit like Will Eno's play The Realistic Joneses, a striking piece of theater that had its Broadway premiere in 2014 and was proclaimed, by Charles Isherwood in The New York Times, as "far and away … the most stimulating, adventurous and flat-out good play to be produced on Broadway this year."
Thanks to Kansas City Actors Theatre, which produces some of the most consistently satisfying professional shows in town, local audiences will have the chance to experience this play at Union Station's City Stage from May 24th through June 11th. And KCAT has corralled remarkable forces for this Pinteresque show, which will be essential to making the delicate, tragic and weirdly witty dialogue click: Carla Noack, Phil Fiorini, Ashley Pankow and Brian Paulette. The director is John Rensenhouse, one of KCAT's actor/directors, who has been an admirer of Will's work for several years.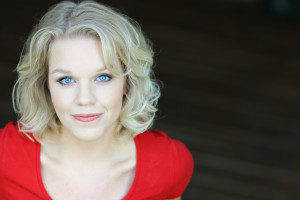 "He's trying to write speech as it actually happens," John said recently. "If we print the transcript of our dialogue it would look a lot more like this, and a lot less like a normal sort of play." Will Eno doesn't compose works that are big and splashy: quite the opposite. "It's such a delicate kind of magic that this play has," John said. "Finding the right tone throughout is going to be our big challenge."
The critic in the Times virtually gushed over the Broadway premiere: "Mr. Eno's voice may be the most singular of his generation, but it's humane, literate and slyly hilarious. … But don't come to the play expecting tidy resolutions, clearly drawn narrative arcs or familiarly typed characters. … For all Mr. Eno's quirks, his words cut to the heart of how we muddle through the worst life can bring."
In fact it became a bit of a scandal later in 2014 when The Realistic Joneses was completely passed over by the Tony Award brainiacs, a fact made especially surprising considering the all-star cast of Toni Collette, Michael C. Hall, Marisa Tomei and Tracy Letts. "By clutching their pearls and holding their noses," Isherwood wrote, "the committee seemed to want to send the message that this peculiar, scruffy little outsider had no business being on Broadway, where it might frighten away any tourists who wandered in."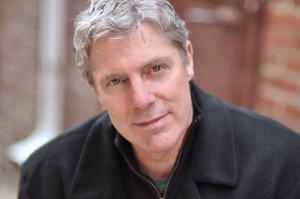 John concurred that this exclusion was perhaps not unpredictable. "It's not what you expect. … When you go to see a Broadway show it's usually going to be a spectacle, or a musical entertainment, or maybe a hard-hitting drama. … This play defies categorization. … I think it was met with a sort of: 'What's this play doing up here? It belongs downtown.' "
The Realistic Joneses, which had its premiere by the Yale Repertory Theater in 2012, tells of two couples living next door in a semi-rural town who happen to share the same surname. All is humdrum and ordinary chit-chat at the outset, but the audience quickly becomes aware that something unsettling is going on. Soon we are being faced not just with a series of complex relationship breakdowns but also a life-threatening illness.
It's all told in the most ordinary terms, in fragmentary half-conversations that remind some of Beckett but are actually more akin to the weirdness of modern life. (Are these merely quirky human beings, or is dementia setting in? These days, who can tell the difference?) "Will is a unique and special voice in the American theater," John said. "At Actors Theatre, presenting neglected playwrights is one of our missions, and we're very proud to be bringing this play to Kansas City."
Unlike some of the showier work that comes to KC Rep or more confrontational plays often found at the Unicorn, Will's play is so low-key that it seems perfectly suited to KCAT, John said, "because it is so much about the actors. We are, simply, the 'Actors Theatre,' and I'm glad that it came to us. We're the right company to do this play: We were attracted to this one and others weren't."
Gaining ground
Now beginning its 13th season, Actors Theatre has in fact found an ideal niche in KC's overcrowded local theater scene: Much of what it performs is simply not being done elsewhere in town. "I think we're beginning to gain some really quantifiable momentum," John said. "We've seen our budget growing yearly. … It's not growing by leaps and bounds, mind you, but it's a growing a little bit bigger year by year. We're able to do a few more projects, we're getting a bigger subscription audience, and we're getting more people really committed to our theater."
This season, in fact, KCAT has added a fifth production to what was originally announced as a four-show season—toward living up to its motto: Great Actors. Smart Plays. "We do the kinds of plays that people who really love and appreciate the theater seem to love. … So they're very committed to us."
The 13th season includes Agatha Christie's And Then There Were None, Sam Shepard's A Lie of the Mind, Shakespeare's King Lear (in partnership with UMKC Theatre, with Tony Award-winning director Ed Stern), Gardner McKay's romantic comedy Sea Marks and David Hare's Skylight.  
One of the things that sets this company apart is its collective approach, John said. KCAT is an artist-driven company, run by actors, directors, designers, stage managers and a small, committed board of directors, "as opposed to having the standard hierarchy of an artistic director and full staff. … Because we're so committed to having such a high percentage of our money go to the artists, and be put on the stage."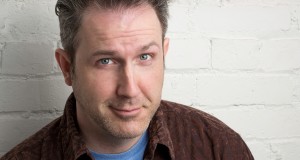 Such a structure comes with headaches, he added with a laugh. "We're much more of a democracy, and I don't know if you know this, but democracy is not a very efficient way to run a government—or anything else. A benevolent tyrant is much simpler. But that's not what we're about. We're about local professionals working to control their own destinies and to create jobs for the theatrical community—to keep people in town to work here. We want to keep talented actors in Kansas City."
The Realistic Joneses runs from May 24th through June 11th at H&R Block City Stage. For tickets (and information about the 13th season) call 816-235-6222 or go to kcactors.org.
Photo at top: Earlier this season KCAT produced a gut-wrenching Streetcar Named Desire. Photo courtesy KC Actors Theatre.
To reach Paul Horsley, performing arts editor, send email to paul@kcindependent.com or find him on Facebook (paul.horsley.501) or Twitter (@phorsleycritic).
 Vanessa Severo  The actor, writer, choreographer, and director is the daughter of Brazilian immigrants. She has appeared on all the major stages in Kansas City and on quite a few…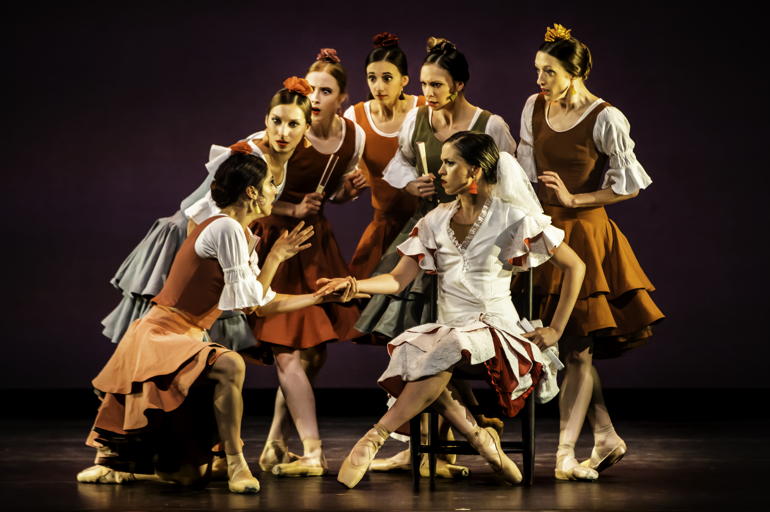 Latin Americans have played a major role in the growth of greater Kansas City for at least two centuries, probably beginning with the founding of Independence, Missouri, in 1821. Yet…
Nearly all of Beau Bledsoe's musical adventures have grown out of a lifelong love of the classical guitar, also known as the "Spanish" guitar. So it made sense that Ensemble…
After more than two decades and four deans, it was beginning to look as if the UMKC Conservatory's dream of a new facility would remain just that: a dream. Until…