Kansas City Ballet's Virtual BARRE KC Soiree
Kansas City Ballet's annual BARRE KC Soiree, which was a virtual event this year, was held on April 17th. Guests enjoyed a party package of wine and delicious desserts and coffee, while one winner received a golden ticket, good for a one-night stay at The Inn at Meadowbrook. Proceeds support 16 Reach Out And Dance (R.O.A.D.) Scholarship Schools. The Kansas City Ballet program reaches more than 800 children in the Kansas City Public School District and Turner Unified School District by providing a 12-week dance residency for all third grade students.
The Soiree party package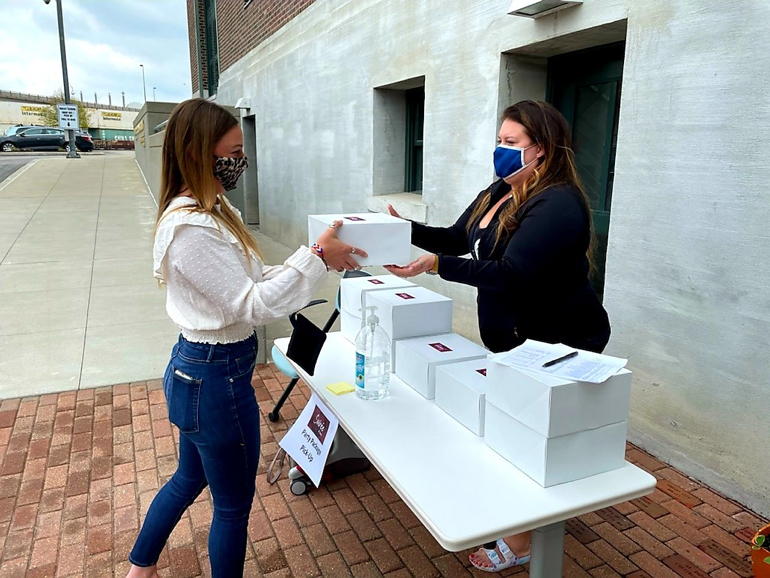 Amanda Quinn and Jacquie Ward worked the pick-up table.
Additional photos featured in the May 29, 2021 issue of The Independent.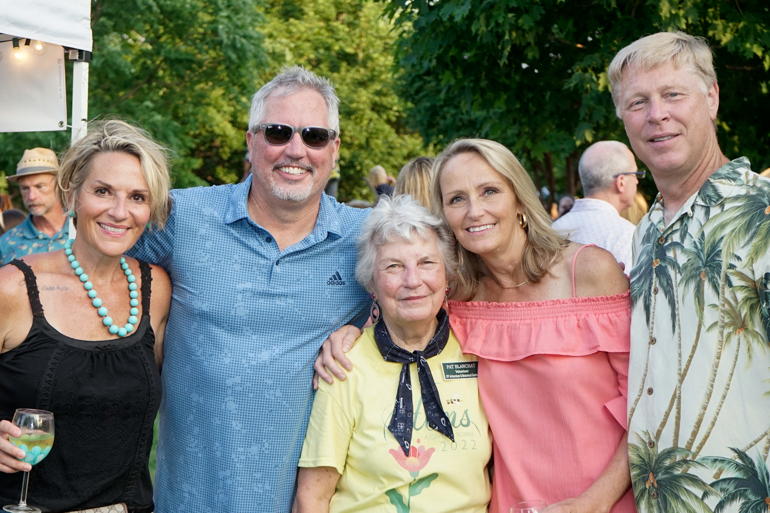 Guests had the opportunity to view the construction of LongHouse, the Overland Park Arboretum & Botanical Gardens' new visitor center when the Arts & Recreation Foundation of Overland Park hosted…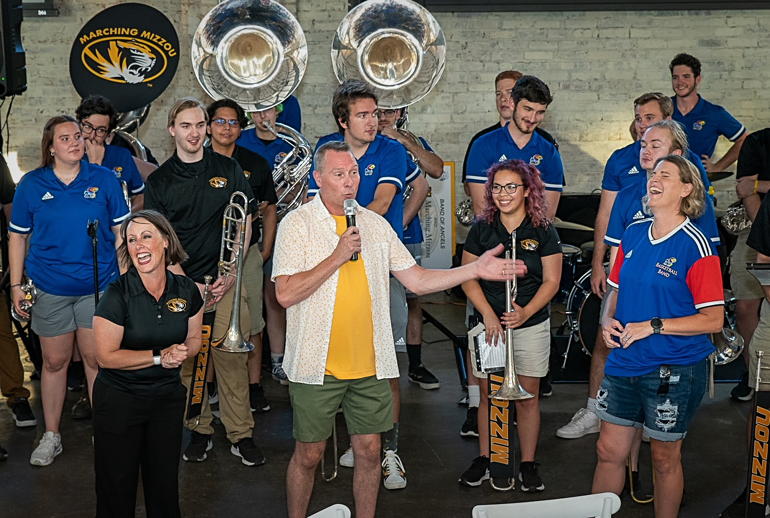 July 8th was the date for Band of Angels' Art That Blows event, which was held at The Abbott. Partygoers enjoyed great music, a unique atmosphere, and the chance to…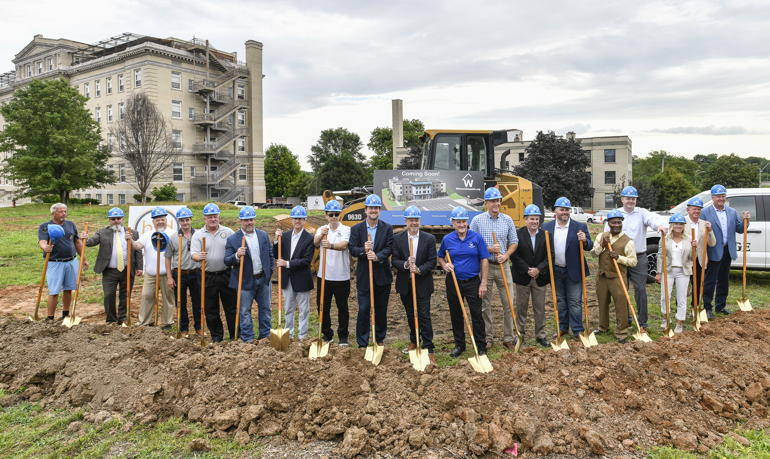 The Reverend Dr. Ted Pierce of Rolling Hills Presbyterian Church gave the invocation when Welcome House held a Groundbreaking Ceremony on June 23rd for the soon-to-be Welcome House Recovery Center.…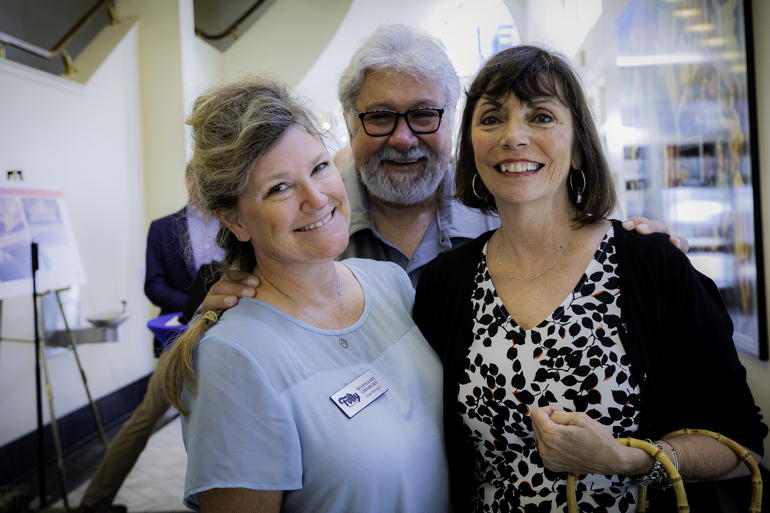 The Folly Theater has just begun the most extensive renovation project in its history. To celebrate, there was a Groundbreaking Ceremony on June 21st. Among the upcoming attractions are wider…