BIG AND BOLD: Bolender Center to forge new paths for the KC Ballet and its School
Mark your calendars: In just a few days the Kansas City Ballet enters a new era of its 54-year history, as it moves into its new Todd Bolender Center for Dance and Creativity and, just a month and a half later, begins dancing on the stage of the $413 million Kauffman Center for the Performing Arts. On August 22 the company begins a two-week celebration of the opening of the Bolender Center in the Union Station Power House, the highlight of which is an inaugural ribbon-cutting ceremony on August 26th.
The Ballet has big plans for this 1914 building, which originally supplied coal power to trains of the nation, and which has been lovingly restored through a $39 million fundraising campaign. The 52,000-square-foot facility will house the professional company, a greatly expanded Kansas City Ballet School, and the company's administrative offices. In addition it includes a production office, a physical therapy room, a costume shop, more than ample storage, and all manner of other spaces.
The Center is testament to the continued and generous local support for the Ballet, executive director Jeffrey Bentley says: The capital campaign is within $2.5 million of its $39 million goal ($7 million of which is for endowment). The two-week celebration will be wide-ranging, from classes open to all to open rehearsals of the KC Ballet for its upcoming production ofTom Sawyer – and from featured local dance companies to demonstrations of dance traditions from around the world.
One of the first functions of the Bolender Center will be the final preparations for the company's season-opening performances ofTom Sawyer: A Ballet in Three Acts, a new work by artistic director William Whitener and Tony Award-winning composer Maury Yeston. Receiving its world premiere at the Kauffman Center October 14th through the 23rd, it will have national and international significance: Tom Sawyer is the first full-length ballet on an American subject by an entirely American creative team.
In addition to offering seven studios and luxurious space for the professional company and its Academy division – designed to train young dancers for careers in dance – the Bolender Center also contains in its vision the expansion of the community-based Studio program. School director Peter Pawylshyn hopes to increase the current school enrollment of 600 (about a third of which are at the Johnson County campus) to something approaching 1,000, and the Center has plenty of room to accommodate the growth. The space will allow the company to "bring people into the building who might not normally come into our sphere of influence," says executive director Jeffrey Bentley, "and create some additional awareness of the ballet company and the other programs that we do." It is a place, he says, where Kansas Citians of all ages can start to learn "a lifelong love of 'learning through movement.' "
Also included in the long-term goals of the Bolender Center is "Studio 1," the professional company's main dance space, which includes 180 partly removable seats and a footprint the size of the Kauffman Center stage. In addition to daily rehearsals, the company hopes to use this space for open rehearsals, school performances and informal choreographic workshops. TheMichael and Ginger Frost Studio Theater, as it's been named, could become a place for choreographers to come and "spend two or three weeks with our company dancers, or with our youth ballet, or with a trainee company," Bentley says, "without any stress or pressure of creating a work that's going to go onto the stage." Eventually he can see a Studio 1 series as an adjunct to the subscription series, "so that people can come to the Bolender Center and the Kauffman Center and get very different kinds of movement experiences."
On a recent tour of the building it became clear that the Bolender Center would offer opportunities available to few ballet companies in the country. It's huge. It's built to last. And it's been completely modernized — yet carefully restored to preserve its historical authenticity. Until you walk around inside it, it's impossible to get a sense of its massiveness. "This is everything that we wanted it to be," Jeffrey says. "There are things that we'll be able to do with this facility that we haven't even thought of yet."
TODD BOLENDER CENTER FOR DANCE AND CREATIVITY: GRAND OPENING ACTIVITIES
August 22nd through September 1st: "TRY IT FOR FREE" CLASSES, in which you may choose from more than 100 free dance and movement classes at the KC Ballet School: ballet, jazz, modern, ballroom, yoga, Pilates, Zumba, you name it. Seewww.kcballet.org for a complete listing.
August 26th: RIBBON-CUTTING CEREMONY at the Todd Bolender Center for Dance and Creativity, as the Center officially opens its doors for business. Inauguration is at 9:30 a.m. and at 10:30 you may view a KC Ballet company class or take a tour of the building – or both.
August 26th: SOMETHING'S AFOOT CELEBRATION begins at 7 p.m. and will see the Bolender Center studios decked out as the various ballet capitals of the world: France, Italy, Russia. It also includes food and drink from area restaurants, as well as live music and dance. Tickets start at $150.

August 27th: KIDS DANCE DAY, presenting the KC Youth Ballet, Starlight STARS of Tomorrow, AileyCamp The Group and free classes in creative movement, pre-ballet, ballet, jazz and Zumba (9 p.m.- 11:30 a.m.). 
August 27th: KC DANCE DAY, in which local dance groups will display their skills and answer questions (from 11:30 a.m. to 4 p.m.), and you may attend a Kansas City Ballet Open Rehearsal (from 4:30 p.m. to 6 p.m.), in a sampler of highlights from the company's 2011-2012 season.
August 28th: WORLD DANCE DAY, with showcase performances by members of the area's diverse international dance scene. At 1:30 p.m.: Colombia, China, Hawaii, Morocco, Thailand and Spain. At 4:45 p.m.: Mexico, China, Ireland, India, Serbia and West Africa.
September 2nd: FIRST FRIDAY – ART THAT MOVES! Have a snack and a beer as you watch the Ballet's dancers in open rehearsals. Featured are excerpts from the company's upcoming Tom Sawyer – A Ballet in 3 Acts, created by artistic director William Whitener and Broadway composer Maury Yeston.
For a full schedule, go to kcballet.org.
To reach Paul Horsley, performing arts editor, send email to phorsley@sbcglobal.net.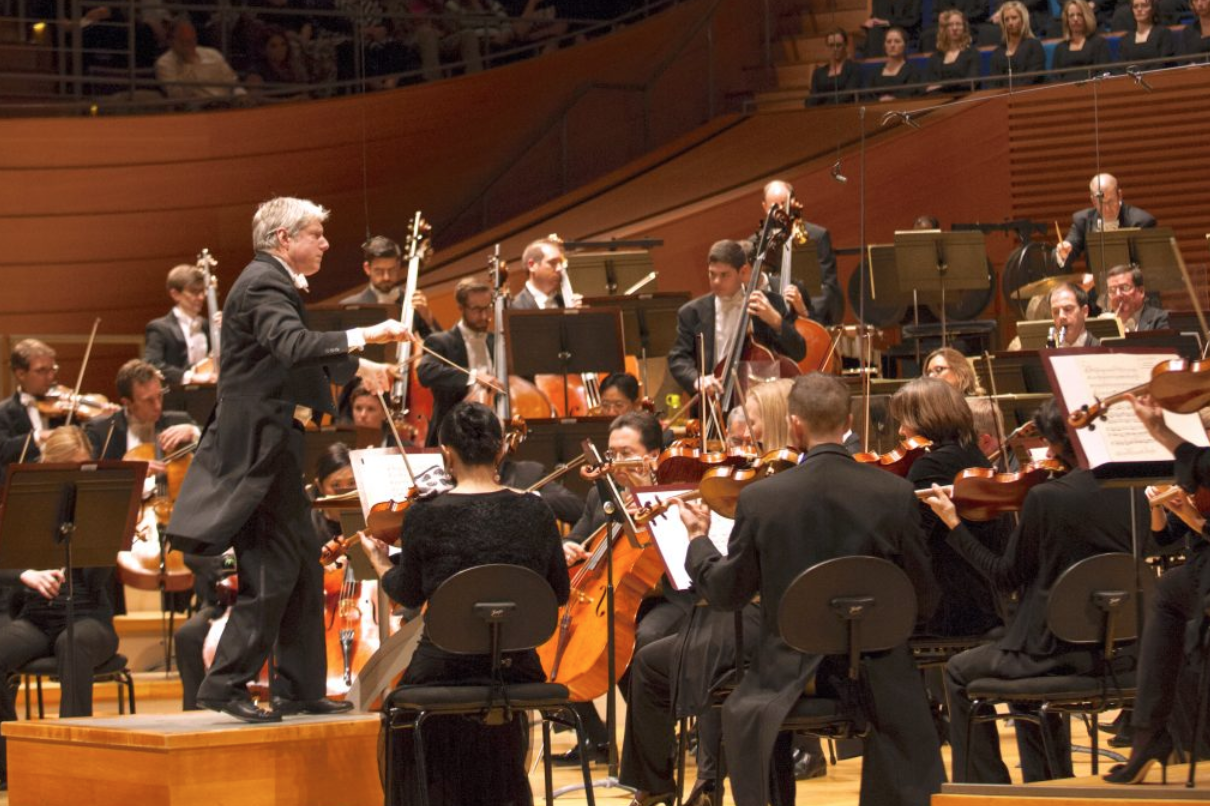 Suddenly, classical radio is back. Almost exactly 20 years after its disappearance from the FM dial, the music that Kansas City is becoming known for worldwide has made its way…
Artists have always delighted in playing notes that are not in the scale, or painting outside the lines, or staging plays is odd places. After a few weeks of hand-wringing,…
Choirs always seem to bring joy into a room. And if the singers are feeling it, chances are it will spread to the listeners. "You dispel any myths or any…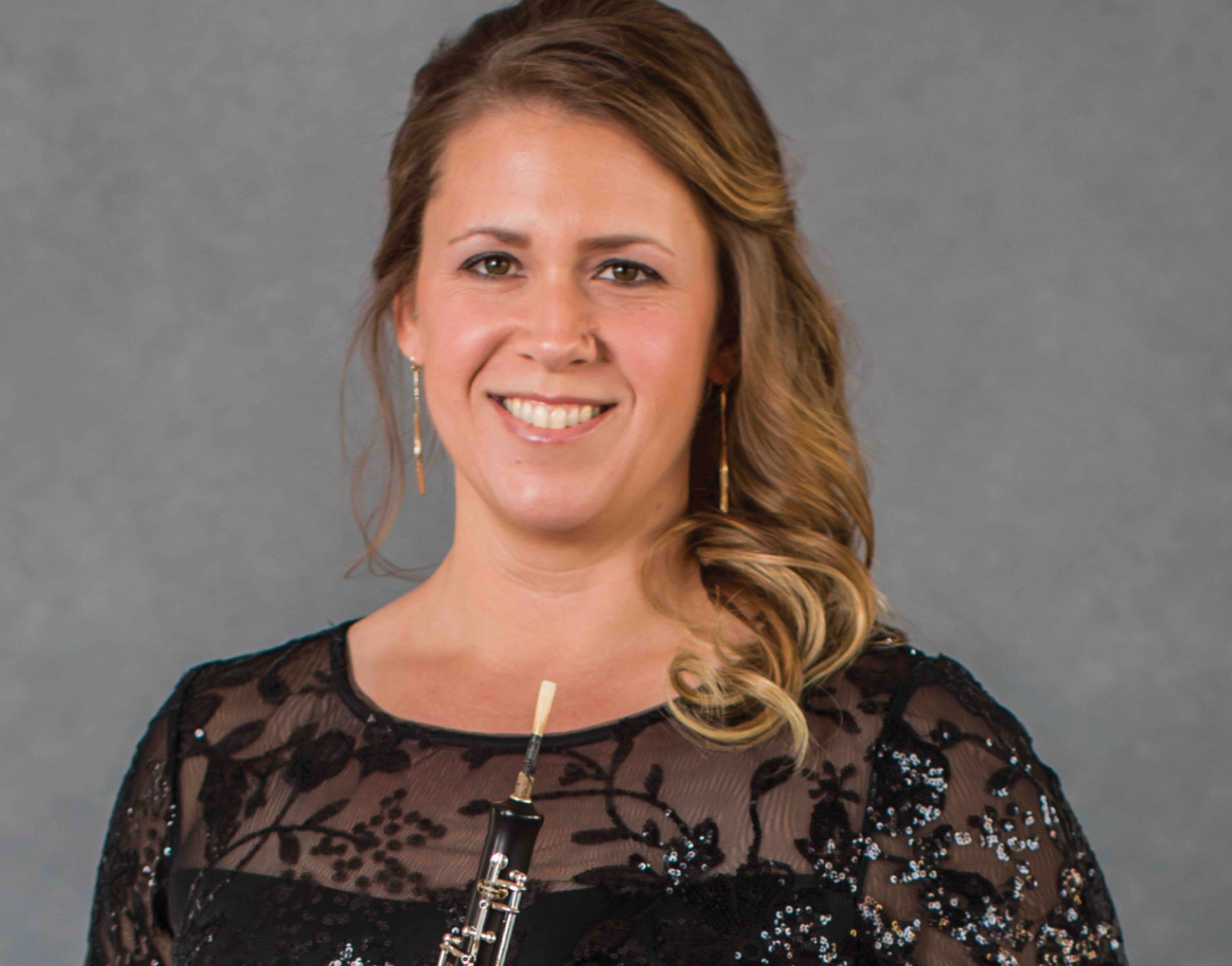 When oboist Kristina Fulton spends hundreds of hours carving Mediterranean cane into paper-thin strips of reed, she has a single purpose in mind: to produce the most gorgeous sound possible.…