GET A MOVE ON: Ballet program includes works new and old, and some surprises
Ten strongly lit dancers dressed in soft hues stood downstage, perfectly spaced across the stage. One by one they stepped diagonally out of formation, legs scissored, one arm out and one back, until they formed a sort of human zigzag. Gradually each peeled off in a circular pattern and rushed upstage. All in total silence. Thus began Moves, Jerome Robbin's strikingly original "silent" ballet, which formed the center of a triptych of works comprising the Kansas City Ballet's spring program. The performance—which also included a world premiere by Ballet artistic director William Whitener (Mercy of the Elements) and a reprise of Twyla Tharp's The Catherine Wheel Suite—was part of the company's final run in the Lyric Theatre before the big move to the Kauffman Center this fall. Any wistfulness we might have felt about the theater, however, was quashed by the cramped discomfort of our balcony seats.
The program began with the Whitener, a bright study in youthful exuberance, set to a light-hearted Piano Quintet by Rimsky-Korsakov (performed live by music director Ramona Pansegrau and a quartet of fine wind players). The opening movement was like a study in ballet vocabulary, with Alexander Peters leading a mixed group in a series of playful exercises. The slow movement paired the dancers into partners and treated a musical fugue canonically: Aisling Hill-Connor and Gabriel Davidsson opened and closed the action with a pas de deux, initially passionate and committed, more resigned upon its return. The whimsical finale dealt much in bilateral symmetry, with pairs and quartets eventually joined by the whole company for a set of jubilant round-dances. A jaunty coda led to a striking final image of the central couple rotating slowly, as the light faded. Whitener's strength here was his musicality: His dance responded naturally and intelligently to musical phrasing and structure.
Moves is quite literally a study in moves, some as small as a shrug, others big and dramatic and angular. The fascinating opening movement, filled with quirky pairings and funny little cocks of arms and legs, concluded with a dazzling, almost Noh-like duet by Kimberly Cowen and Michael Eaton. The Dance for Men featured large, assertive movements, with arms up in squared patterns and plenty of leaps large and small. The Dance for Women was more collaborative: Four women watched each other dance solos, then joined in a friendly ensemble. Couples were spread around the stage for the Pas de Deux, dancing at times in unison, at times in contrasting motions—and at times regrouping into threes, each with one man holding a woman's back and another in front, rotating her with her outstretched leg. The patterns dissipated into a playful series of slaps and stomps. The finale began with a cluster of dancers center-stage, initially poised in the position of the opening zigzag and then breaking free. A gradual acceleration of motion led to a bracing finale and a return to the original downstage lineup. Moves is remarkable in that it has an inner "beat" despite the lack of music.
The final number was a reprise of a piece Twyla Tharp created for Kansas City Ballet in 2006 from her evening-length The Catherine Wheel. David Byrne's music for the brief opening movement (Dinosaur) was witty and almost lounge-lizardish, with black-clad dancers (with red shoes) boogying and jiving. The Cloud Chamber was a highly physical, even aggressive pas de deux danced with nonchalant energy by Rachel Coats and Logan Pachciarz. The real tour de force was the finale (The Golden Section), in which dancers leap around wildly for 10 minutes, twisting, poking, gyrating and literally throwing themselves into each other's arms—all to the tune of Byrne's marvelous "What a Day That Was." It was a fittingly frenetic and all-hands-on-deck conclusion to the Ballet's many years on the Lyric stage.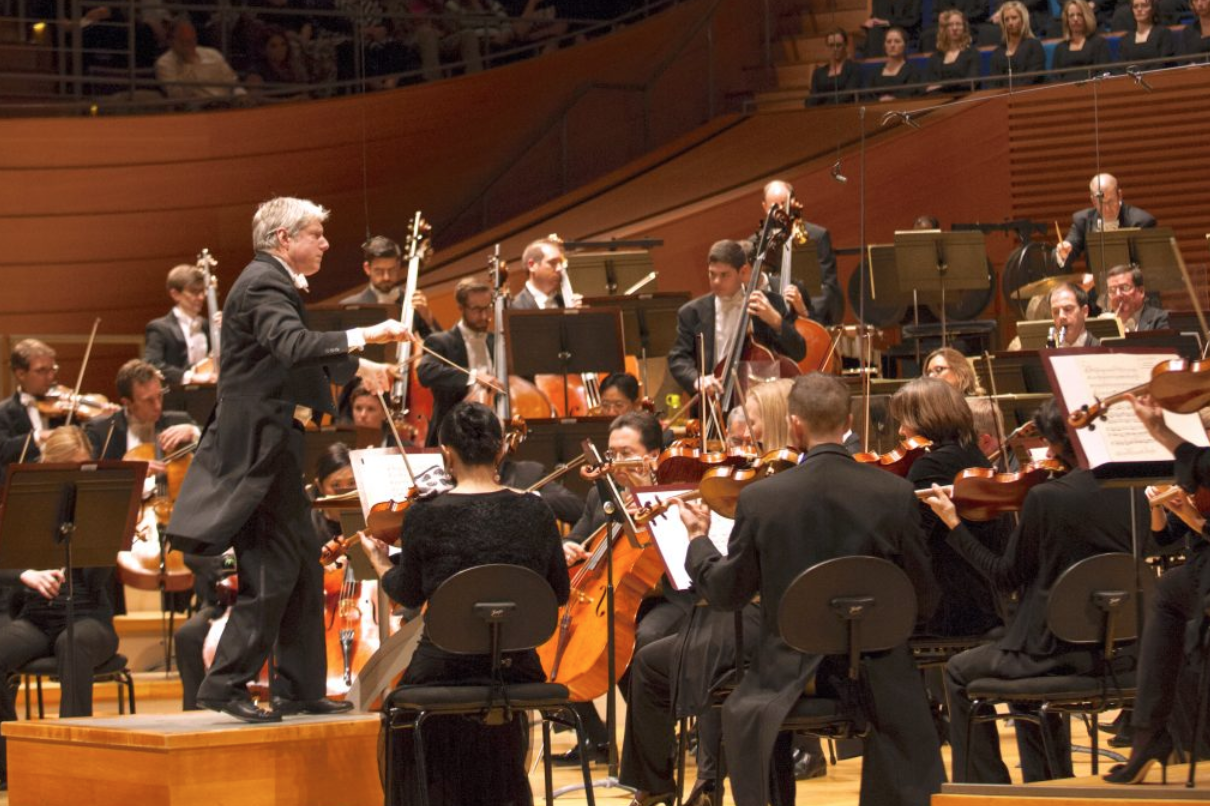 Suddenly, classical radio is back. Almost exactly 20 years after its disappearance from the FM dial, the music that Kansas City is becoming known for worldwide has made its way…
Artists have always delighted in playing notes that are not in the scale, or painting outside the lines, or staging plays is odd places. After a few weeks of hand-wringing,…
Choirs always seem to bring joy into a room. And if the singers are feeling it, chances are it will spread to the listeners. "You dispel any myths or any…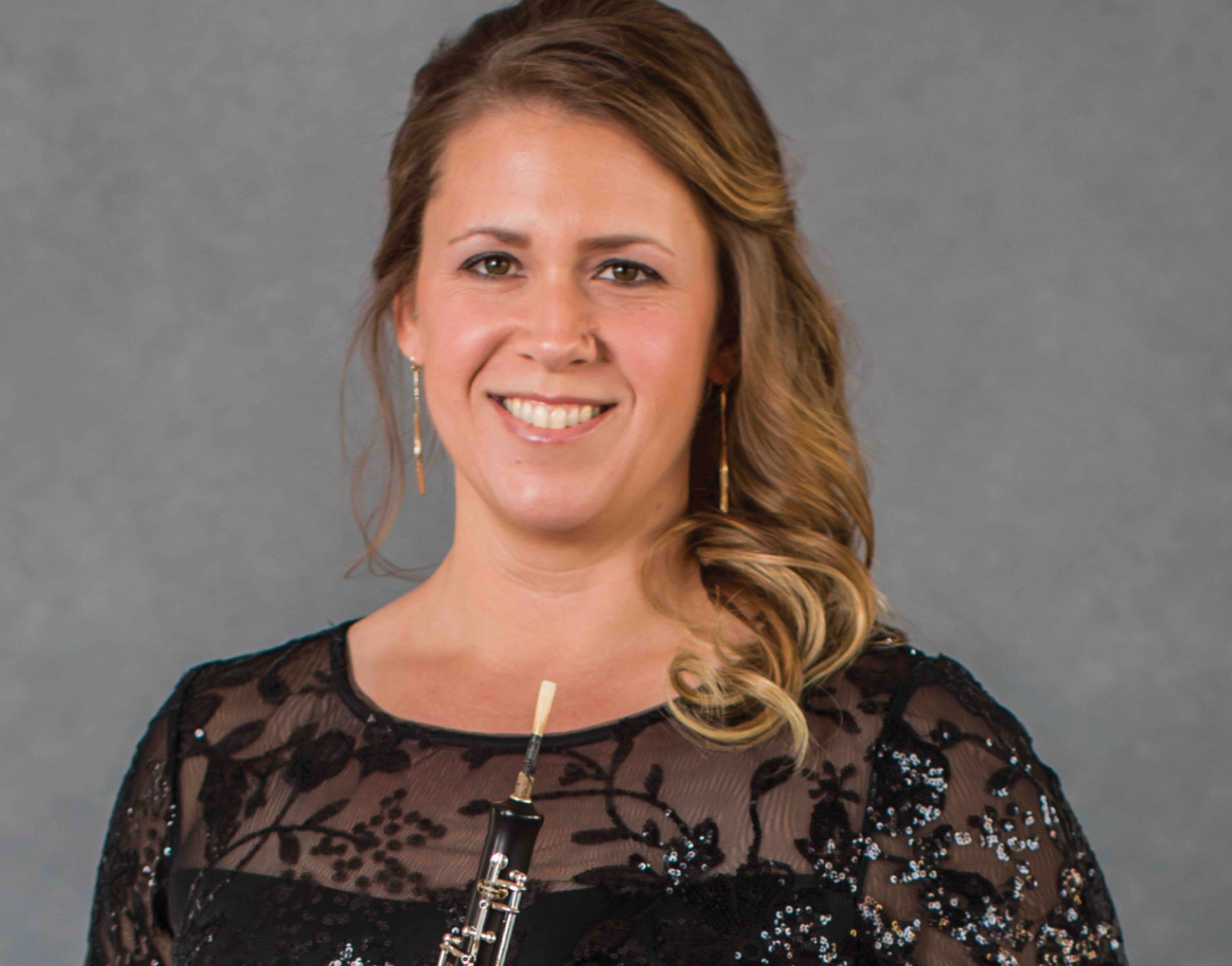 When oboist Kristina Fulton spends hundreds of hours carving Mediterranean cane into paper-thin strips of reed, she has a single purpose in mind: to produce the most gorgeous sound possible.…