STRATFORD ON THE MISSOURI: Chorale, Shakespeare Festival Present Lyrical Tribute
"If music be the food of love, sing on." Thus the Bard might have written his famous line from Twelfth Night if he had heard the Kansas City Chorale singing works set to his poetry. This week the Grammy Award-winning Chorale performs a whole program of music set to, or inspired by, the greatest poet in the English language.  "Shakespeare in Song" will be performed on May 14th at Country Club Christian Church and on May 15th at Asbury United Methodist, under the direction of artistic director Charles Bruffy. "His poetry does lend itself to music," Charles says. "It has a nice internal rhythm and rhyme."
Charles says he has a lot of favorite moments in music, but one of the most powerful is the beginning of Ralph Vaughan William's "The Cloud Capped Towers" (The Tempest), which forms part of the Chorale's Shakespeare program. "It is just such a lovely magnificence and expanse."
The program is a collaboration with the Heart of America Shakespeare Festival, and it will include the participation of Shakespearean actors who will "set up" each of the musical numbers—using the texts from the original plays that lead up to the text of the musical numbers. "Shakespeare's language itself is lyrical," says Festival director Sidonie Garrett. "So much of it is poetry, and the poetry is very lyrical. It's got its own musical structure." The marriage of music and text is a natural here for another reason, she says: "Shakespeare speaks about music or includes it in the plays at least 100 times, in all of the canon. Music was very much a part of the Elizabethan court. … There's a lot of talk about dancing and gambols. Certainly you can't do the romantic comedies without song. So I think it's a natural marriage. There are so many allusions to music, or humorous asides about music. It's referenced everywhere."
Included in the program are musical works by Vaughan Williams, Nils Lindberg, Jaakko Mäntyjärvi, Matthew Harris, Stephen Sametz and Emma Lou Diemer. (Many of these works can be heard on a Chandos disc that Charles recorded with his other ensemble, the Phoenix Chorale.) Participating are actors with strong musical backgrounds: Robert Gibby Brand, John Rensenhouse, Cinnamon Schultz and Merle Moores. Included are texts from The Tempest, A Midsummer Night's Dream, Romeo and Juliet, Measure for Measure, Cymbeline, Twelfth Night, The Winter's Tale and Macbeth.
The concert comes at an auspicious time for both groups: The Chorale announced it will finish the year in the black, and the Festival just raised nearly $100,000 in record time in order to assure there would even be a festival this year. "We've had an incredible outpouring of support," Sidonie says. As for the collaboration, it can only aid in audience cross-pollination, both groups' leaders say. "What we hope this will do for both of our companies is introduce people who think they really love choral music but maybe are not sure they like Shakepeare, and vice versa," Sidonie says. "Maybe they like both."
The program concludes the Chorale's 2010-2011 season, which is its 29th and Charles' 23rd. Recent years have seen great artistic growth for the group, which has been nominated for numerous Grammy Awards and won a fistful of them in 2007 for the Grechaninov disc they made for Chandos with the Phoenix ensemble. Plus there have been travels (to Korea and domestically), and plenty of performing locally. Through it all the ensemble has remained financially stable, despite the up-front costs of recordings and travel. "We're lucky because we're not an enormous group," says executive director Don Loncasty. "Our budget hovers around $300,000, our funding is relatively stable, and our expenses are 80 percent salaries, paying the singers and paying the staff. So it's not a very complicated business financially." Granted, he says, giving is down for the most part—but ticket sales are good.
There are more Chandos CDs in the pike, including one of the music of René Clausen that has already been recorded and is awaiting release. Charles also records prolifically with the Phoenix group: Their Spotless Rose disc won the 2008 Grammy for Best Small Ensemble Performance. The two groups hope to record another joint disc in 2012, with repertoire that includes music of the 19th-century Russian composer Vasily Kalinnikov. The challenge for Charles is always to balance his energies between the two groups, he says, and get them together as often as possible despite the considerable expense. "We just want to be sure that when we record, that the Kansas City recordings support the Phoenix CDs and vice versa," he says, "and that the joint recordings continue to be the magic that they are."
The programs are at 7:30 p.m. on May 14th at Country Club Christian Church and at 2 p.m. on May 15th at Asbury United Methodist Church. For tickets call 816-235-6222 or go to www.kcchorale.org.
To reach Paul Horsley, performing arts editor, send email to phorsley@sbcglobal.net.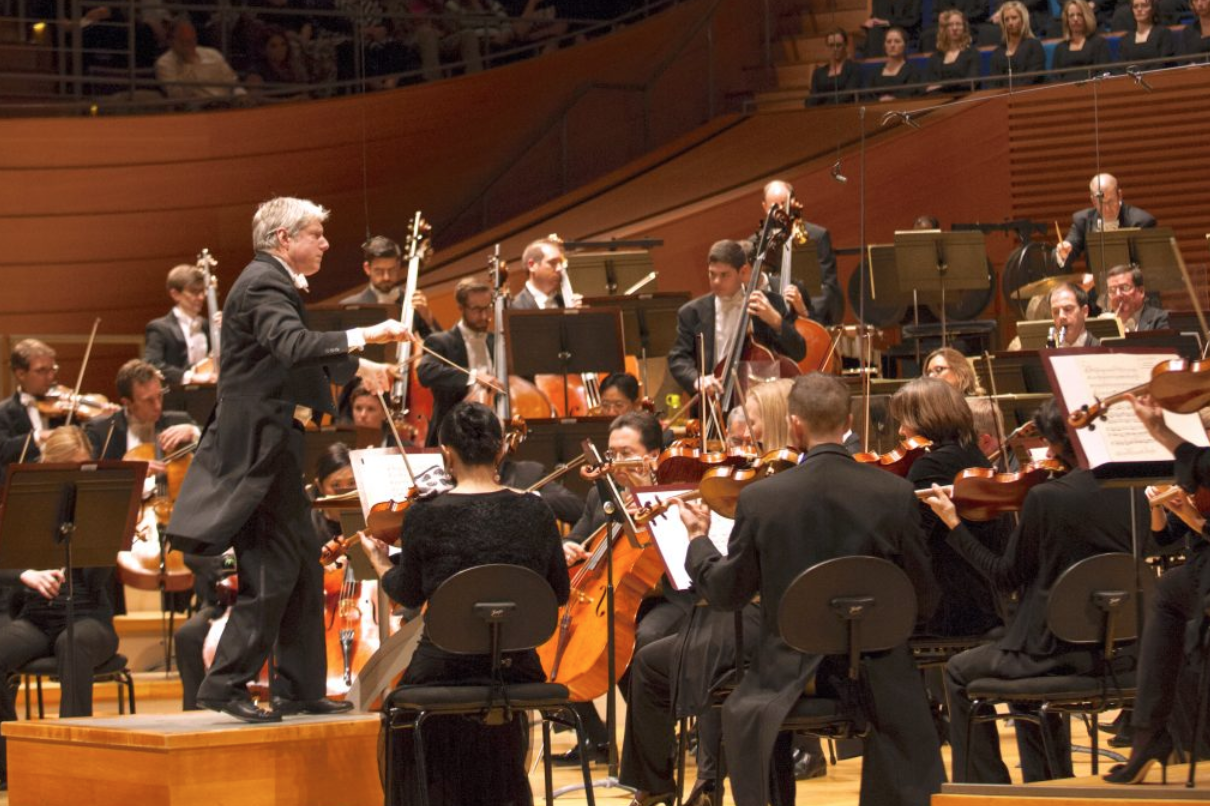 Suddenly, classical radio is back. Almost exactly 20 years after its disappearance from the FM dial, the music that Kansas City is becoming known for worldwide has made its way…
Artists have always delighted in playing notes that are not in the scale, or painting outside the lines, or staging plays is odd places. After a few weeks of hand-wringing,…
Choirs always seem to bring joy into a room. And if the singers are feeling it, chances are it will spread to the listeners. "You dispel any myths or any…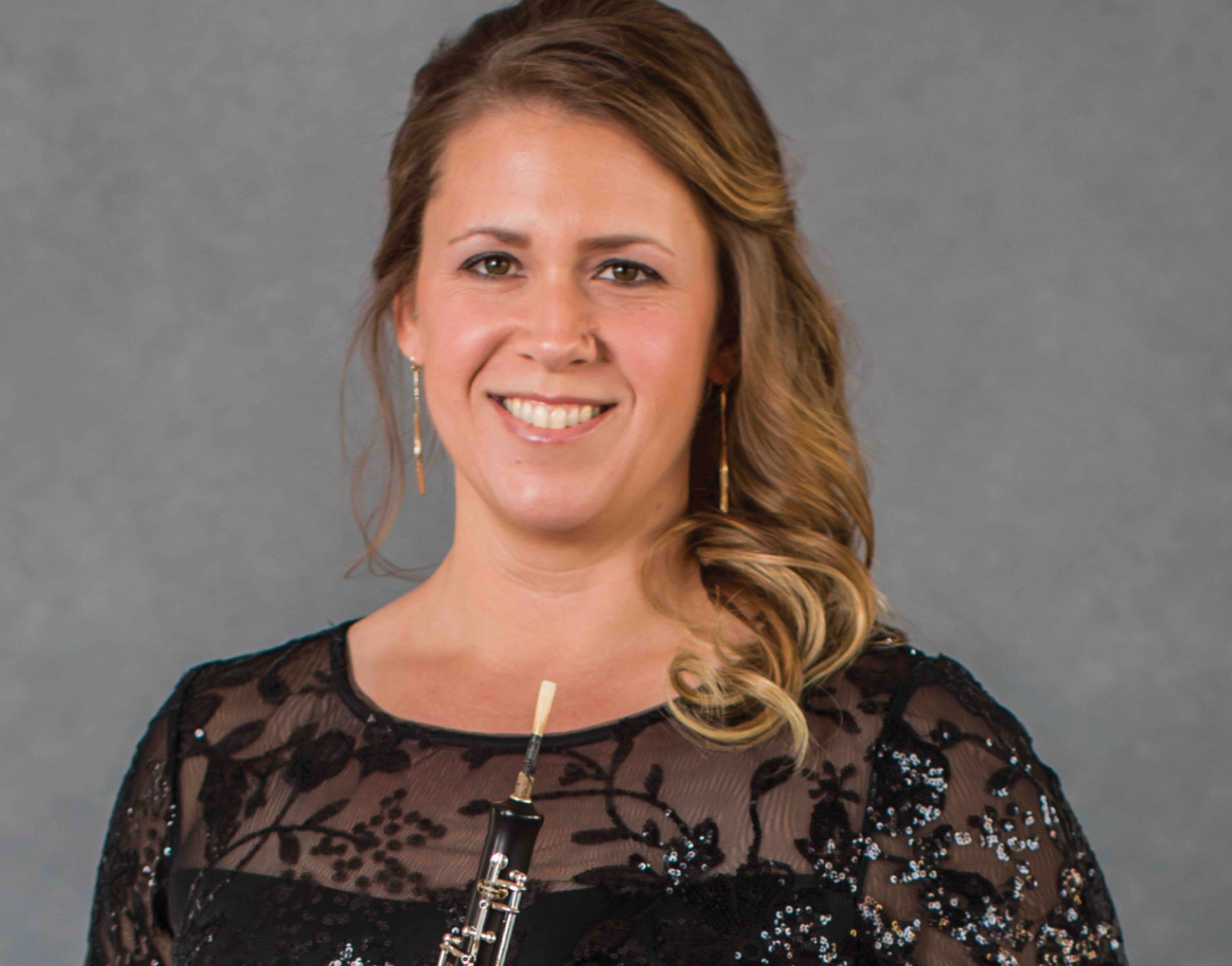 When oboist Kristina Fulton spends hundreds of hours carving Mediterranean cane into paper-thin strips of reed, she has a single purpose in mind: to produce the most gorgeous sound possible.…