LOVE AMIDST THE TURMOIL: Rep enlists top director to steer Wilson production
Theater comes in all shapes and sizes, but the plays that stick with us tend to be those that hold up a mirror to our own joys and tragedies, our loves and weaknesses and ruined relationships. When August Wilson's plays began to appear on prominent stages during the 1980s, many noticed immediately the birth of a brash and astoundingly eloquent new voice in American theater: one that dealt not just with deep family dysfunctions we could all relate to, but with the scars of racism that plagued our nation throughout the 20th century and have continued their scourge into the 21st. What few expected was that Wilson (who died in 2005) would go on to create a cycle of ten plays that would not only catapult literature by and about African Americans to a new level of excellence, but would irrevocably alter the landscape of American theater.
The ten plays of Wilson's "Pittsburgh Cycle" (only one of which is not, technically, set in Pittsburgh) address the lives and challenges of black Americans through the entire span of the 20th century. Each treats one decade of the century, from Gem of the Ocean set in the early 1900s to Radio Gold set in the 1990s. At least four of the plays (Ma Rainey's Black Bottom, The Piano Lesson, Jitney and Fences) have quickly become the bread-and-butter of theaters everywhere. But these plays (which were not written in "chronological order" but rather grew organically from the initial works), deal with themes that, while specific to hardships of the African-American experience, have found appeal among all Americans.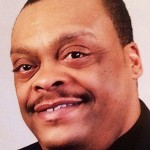 "They may be about a particular culture, but everyone can relate to them," said Chicago-based Ron OJ Parson, who directs the Kansas City Repertory Theatre's production of Fences that opens October 13th, starring AC Smith (seen at left)—giving local audiences a chance to see the real play behind the recent Oscar-winning film. "There are aspects of these situations that are part of being black," Ron said, "but you've got to look at the bigger picture and say, What other people go through that? They may not go through it the same way, but you find … other people are going through similar situations."
The Rep's production is the 25th August Wilson production for Ron (who in addition to acting on stage and screen and forming theater companies has directed everything from Strindberg to Beckett). He said that Fences stands out partly because of the quality of its writing, but also because of its universality. After one production of the play he directed, an Asian woman approached him and said: " 'That's my husband, my son.' … People can relate to these plays across the board." It's true that African Americans often find Wilson's situations especially resonant, Ron said that in the case of Fences (at least) "once you break it down and look at the story as a whole, you just relate to the situation: what adultery does to families, what it does to the kids—and what the military does for people."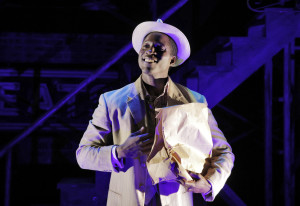 Fences, which opened at Yale Repertory Theatre in 1985, tells of a bitter 53-year-old, Troy Maxson, who has built a semi-stable home for his wife and 17-year-old son, Cory, but rails, often with explosive rage, at the stubborn oppression that is part of simply being black in the 1950s. A former star of the Negro Baseball League, Troy's career was interrupted by a long stint in prison, which sidelined his dreams and left him deeply embittered.
At the play's heart is a battle of wills between father and son, compounded by an infidelity that threatens to burst the family apart. But also front-and-center to play's universality is the love of Troy's wife of 18 years, Rose, the tenacity of which forms a bedrock of stability. "I think in many cultures it's the woman that wants to try to make the best of things, to keep the home together," Ron said. "And that's not a racial thing: That happens in all relationships. But in this particular case, a strong black woman is central."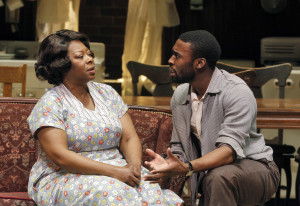 It is Rose, too, who helps Cory grasp the love his father could not express during this life but could only demonstrate in oblique ways. "All of August's plays are based in love," Ron said. "And that's how I approach them. … I work from a spiritual base, pulling in the ancestry and bringing in the spirits of these characters into the room, and August's spirit too."
Ron said he and others in the theater world greatly respect the attention that Denzel Washington is bringing to Fences and to the Wilson "canon." (Washington, who directed and starred in the film after taking the lead in a high-profile Broadway run of Fences, has signed a deal with HBO to film the remaining plays of the cycle. Earlier this year he told the Pittsburgh Post-Gazette he already had a screenplay for Ma Rainey, which would most likely be the next installment.) Ron especially likes that even in the filming of the plays Denzel is respecting the theatricality, rehearsing and filming the scenes in order: a practice he plans to follow through the cycle.
"It's opened up the world to his work," Ron said of the movie, the first major feature-film of a Wilson play. "And I say to people, 'Well, you know, it's a play.' And they say, 'Oh, does he have any other plays?' They don't even know about the other nine, or even that Fences is based on a play."
Director-producer-actor Ron has dedicated himself to the stage because it has always been his first love, and he said still feels the Wilson plays are best experienced live. "In theater you get to choose who you're going to connect with," which is in sharp contrast to film, where directors, cameramen and editors decide what you get to see. "I tell my players, Remember, there's always somebody in the audience who's looking at you, no matter how many players are onstage, especially in a closed setting."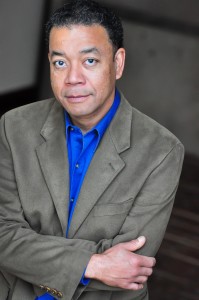 Ron has been on the scene long enough to remember the first "buzz" about Wilson's plays in the 1980s. He was working in a telemarketing job with none other than fellow actor Charles Dutton, who was about to appear in a play by a then little-known playwright. "Charles said to me, 'Man, this guy at Yale wrote this play, and it's going to change my life.' Of course every actor says that. But he did Ma Rainey's Black Bottom and it did exactly what he said." (After starring in the premiere of Ma Rainey at Yale Repertory Theatre in 1984, Charles went to appear in several Wilson plays. "There isn't a day when I talk about my life or career that August doesn't come into it," he told a reporter recently. "I still marvel at it.")
Now a leading proponent of Wilson's work in America, Ron said his interest never flags. "People ask sometimes, 'Don't you get tired of doing August Wilson?' And I say, 'Hey man, do you get tired of doing Eugene O'Neill? Do you get tired of doing Tennessee Williams? No. You don't.' "
Fences runs from October 13th through November 12th at KC Rep's Copaken Stage in the H&R Block building downtown. Call 816-235-2700 or go to kcrep.org. It stars AC Smith as Troy, Greta Oglesby as Rose, Rufus Burns as Cory, Walter Coppage as Gabe, Alfred Wilson as Bono, and Kyleigh Saffold and Criston Starks alternating as Raynell.
Photos, top to bottom: Ron OJ Parson (photo courtesy KC Rep), Rufus Burns (in the Rep's Man in Love, photo by Cory Weaver), Greta Oglesby (left, in last season's Raisin in the Sun, photo by Cory Weaver), Walter Coppage (photo courtesy KC Rep).
To reach Paul Horsley, performing arts editor, send email to paul@kcindependent.com or find him on Facebook (paul.horsley.501) or Twitter (@phorsleycritic).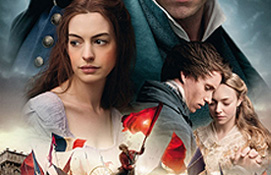 Vanessa Severo  The actor, writer, choreographer, and director is the daughter of Brazilian immigrants. She has appeared on all the major stages in Kansas City and on quite a few…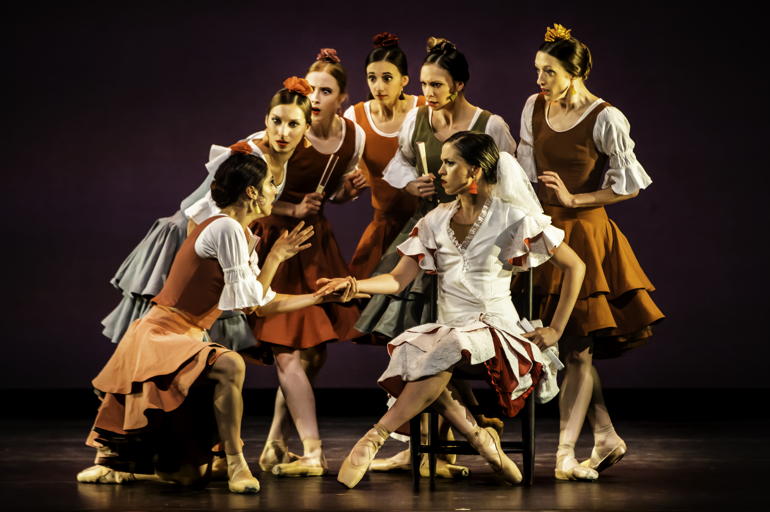 Latin Americans have played a major role in the growth of greater Kansas City for at least two centuries, probably beginning with the founding of Independence, Missouri, in 1821. Yet…
Nearly all of Beau Bledsoe's musical adventures have grown out of a lifelong love of the classical guitar, also known as the "Spanish" guitar. So it made sense that Ensemble…
After more than two decades and four deans, it was beginning to look as if the UMKC Conservatory's dream of a new facility would remain just that: a dream. Until…