LOVE IS LOVE: As same-sex weddings gain acceptance, rampant growth shines on the horizon
Not all same-sex couples feel a pressing need to get married, but it begins to appear that most do. The United States is home to a half-million legally married gay couples, an increase of nearly 70 percent since the Supreme Court's Obergefell v. Hodges decision ruled in 2015 that same-sex marriage was protected under the Fourteenth Amendment.
Marriage inevitably spells weddings, and planners are noticing a shift. A 2016 study by The Knot (the industry leader for nuptial statistics) already found that in the first year after Obergefell, LGBTQ wedding spending increased by 85 percent among men and 56 percent among women.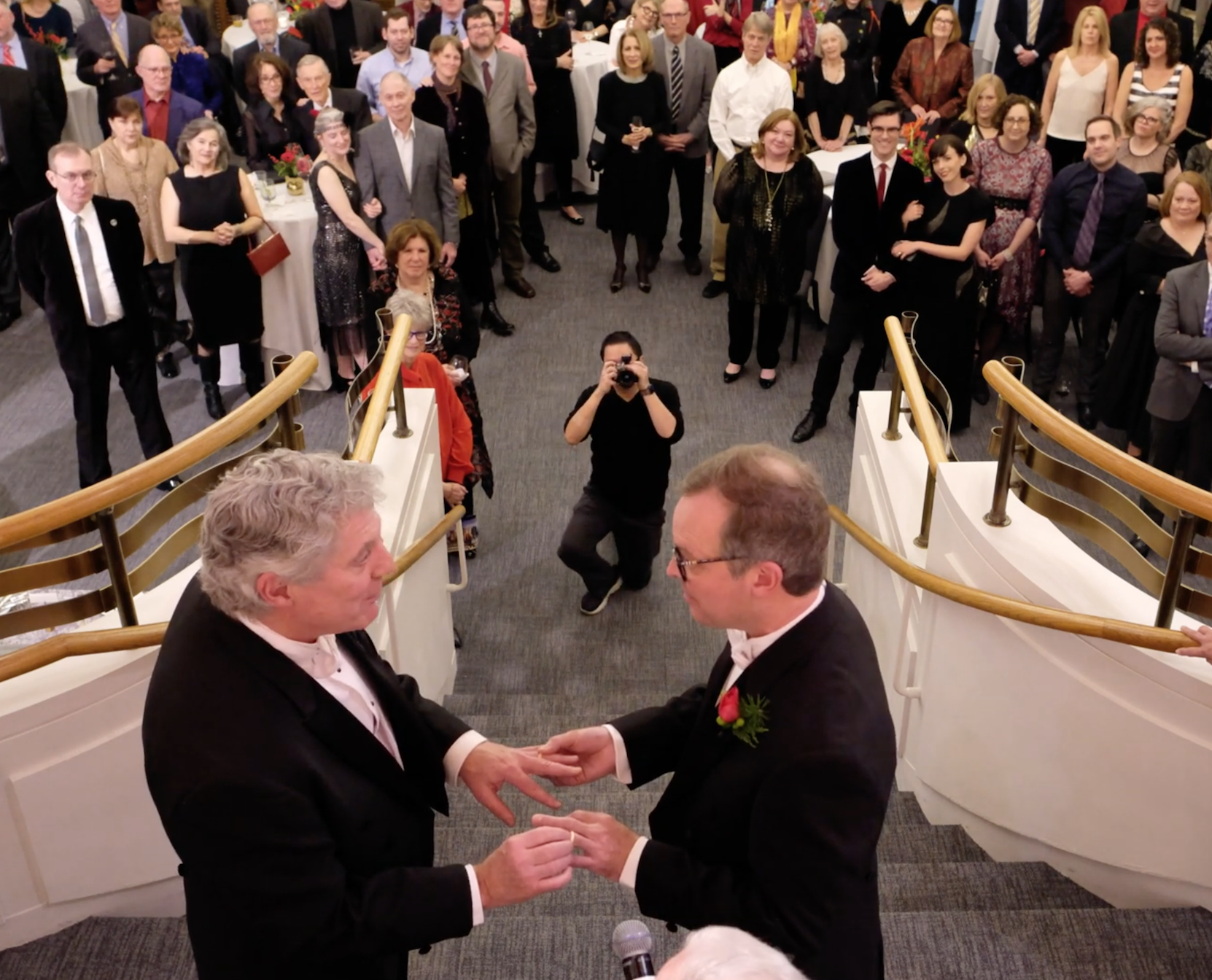 Moreover, some 70 percent of The Knot's respondents said their wedding would fall under the "traditional" category. This is being borne out in real life: A study by UCLA's Williams Institute found that from 2015 to 2020 same-sex weddings contributed $3.8 billion to the United States economy.
"We are seeing an uptick," said Sarah Quinlivan, owner of Quintessential Events in Kansas City, which has been planning same-sex weddings since 2017. "Especially after the Supreme Court decision … we started seeing more people were feeling like celebrating their marriage in grand fashion."
Sarah has observed an industry-wide increase in "very elegant and beautiful same-sex weddings" and she said she expects a future of "more and more such weddings, especially on the higher end of the scale."
Kansas Citians have been unusually accepting of such bonds, Sarah said, adding that "our industry would love, love, love it if there were more same-sex weddings happening."
Granted, many recent weddings have been between couples who have already been together for a while, and who finally decide to "make it legal." On a warm beach in Fort Lauderdale, Darren Sextro was wading in the Atlantic Ocean one day when he suddenly looked up and gasped at what he saw.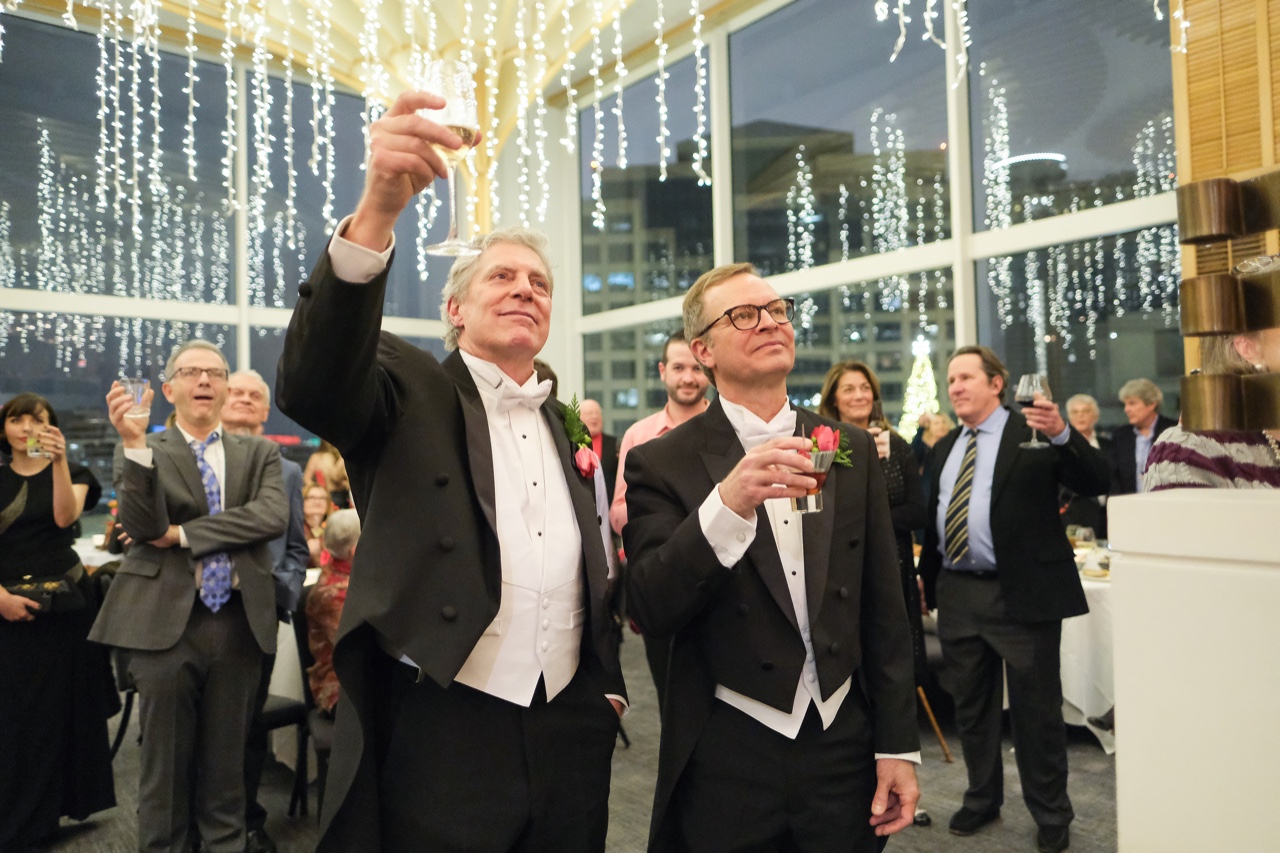 A small plane was flying across the surf with a banner trailing behind it: "Will you marry me, Darren Sextro?" Standing beside him was John Rensenhouse, Darren's life-partner since 1999, who had devoted no small amount of effort in planning the moment. Darren stared at John, who smiled and said nothing. (The answer was yes.)
"The airplane few around nine times, it felt like it was never going to end," Darren said with a laugh. "People on the beach were rushing toward us and taking photos. … I felt so self-conscious that, when it was all over we just left and got lunch."
The wedding was a few years in the planning, but in 2019 Darren and John staged an elaborate event at The American that was announced as a "celebration of their 20th anniversary as a couple."
It was supposed to be a secret that this was actually their wedding, but that morning The New York Times splashed a huge wedding announcement on the back page of its Sunday Style section. (John and Darren, both board members of Kansas City Actors Theatre, are fairly well known in the New York theater scene.) "So the cat was out of the bag for a lot of people," Darren said. "Still, there were some people who said they had no idea it was going to be a wedding."
When Darren and John first got to know each other in 1999 (they met at a Unicorn Theatre production of Prelude to a Kiss, interestingly), neither imagined they would ever be able to marry legally.
"For men of our generation, it was just unfathomable," Darren said, adding that in contrast "young gay people just assume that it's an option for them."
But unlike Darren, who wanted to avoid the fuss, sign documents in a courtroom, and dash off to a European honeymoon, John found it important to hold a formal, public wedding.
"Getting married was something I was raised to think impossible," John said. "Two men? No way." But after the Supreme Court ruling, he felt this was something he had to do.
"It was politically necessary to confirm our love as something true in the world, and that it be acknowledged publicly. I never thought such a thing would be possible and when that changed, we wanted to step through that open door."
In retrospect, Darren said he can't believe he was so apathetic about the idea of a wedding. "It was really quite a memory, and people just seemed to love it. … For those several hours, they just seemed so happy to be there. So why deny people that happiness?"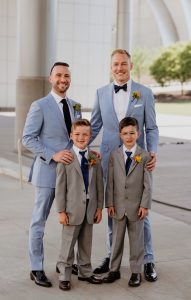 John and Darren are among the millions of gay Americans who will be tying the knot in the coming decades. And Sarah, whose firm specializes in weddings that are bit outside of the ordinary, is eager and willing to help out.
"My company focuses on telling people's stories," she said. "We don't necessarily do cookie-cutter weddings. We do more one-of-a-kind … weddings. That's likely why we have gotten so many gay weddings, because we're not scared of the challenge."
A wedding is, after all, "one of the only days in your life that you can truly do what you want to do," she said. "The people you love the most are there just to celebrate being in the presence of two people starting, or continuing, their lives together."
This was certainly the case for Kansas Citians Danny Zaslavsky and Reed Erickson, whose wedding this June brought together a joyous group of family and friends.
In the five years they've known each other, Danny and Reed have become such an established couple that many of their friends thought they were already married. But they decided it was crucial to make a public declaration of their bond.
Jewish and Episcopal traditions were honored at the ceremony, which was held on the lawn of the Kansas City Convention Center Grand Ballroom, with their friend Doug Anning officiating. A boisterous reception at The Bardot followed.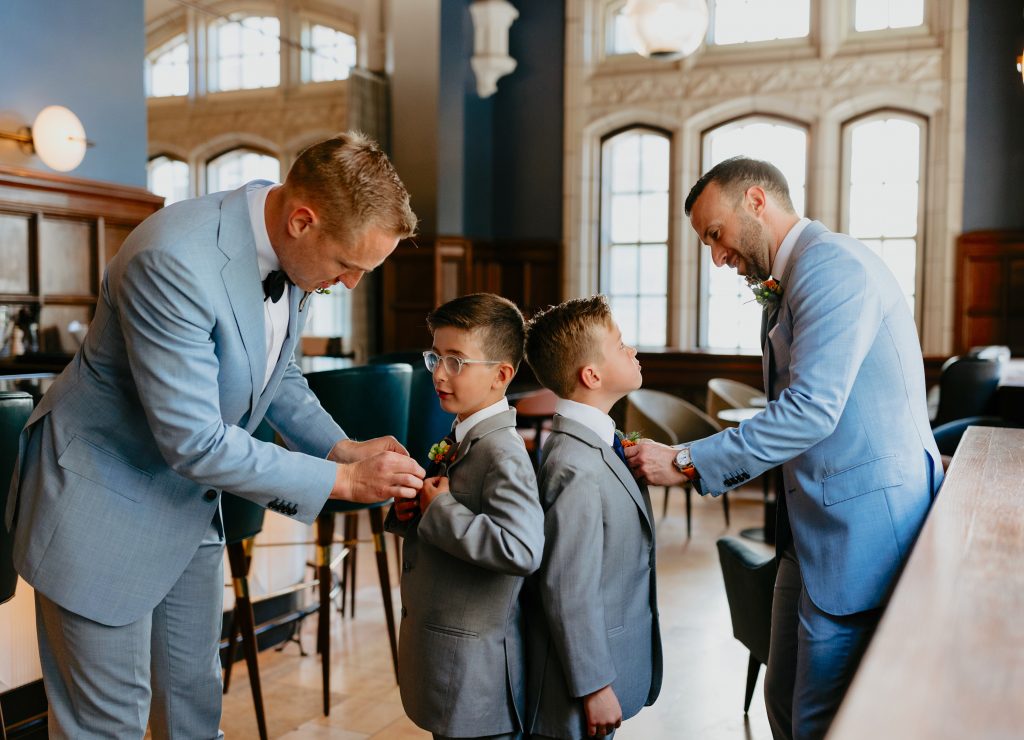 "Getting the chance to stand up in front of everyone and make these promises to each other was really important," said Reed. It was of equal significance that the couple's sons, Liam and Lleyton, be a part of the celebration, he added: "to share our commitment to each other and to them."
Speaking just days after their wedding (which Sarah helped plan), as they honeymooned in Charleston, South Carolina, they said they already felt "different" now that the marriage was official.
"We feel stronger," said Danny. "Family has always been important, and we wanted to 'lock together' so that we could emotionally, spiritually, and legally protect each other."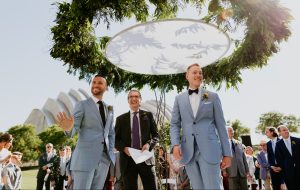 Unlike same-sex couples of previous generations, Danny and Reed viewed their wedding as a pretty normal thing, as did apparently everyone involved. "We've received great treatment everywhere," Reed said, "from the venues to the County Clerk and all the way to the bakery. The Obergefell decision leveled the playing field across the nation, which is huge for families like ours."
How do you behave at a gay wedding? The same way you do at any wedding. People often attend their first same-sex wedding expecting something unusual to happen, "hoping that something out of the box will happen," Sarah said. "Guests are fully ready to take on and enjoy whatever cultural aspects are going to be presented to them."
Sarah's first same-sex wedding party asked if they could have fire-breathers greeting guests as they arrived at the venue. "And I said, Well why not? … It's your wedding, so let's do it. And they did it, and it was awesome. People were stopping on the street to take photos."
Sarah encourages freedom, though she said tradition generally prevails. "No matter who they're marrying, we challenge people to just be themselves: You do you."
—By Paul Horsley
To reach Paul Horsley, performing arts editor; send an email to paul@kcindependent.com or find him on Facebook (paul.horsley.501) or Twitter (@phorsleycritic).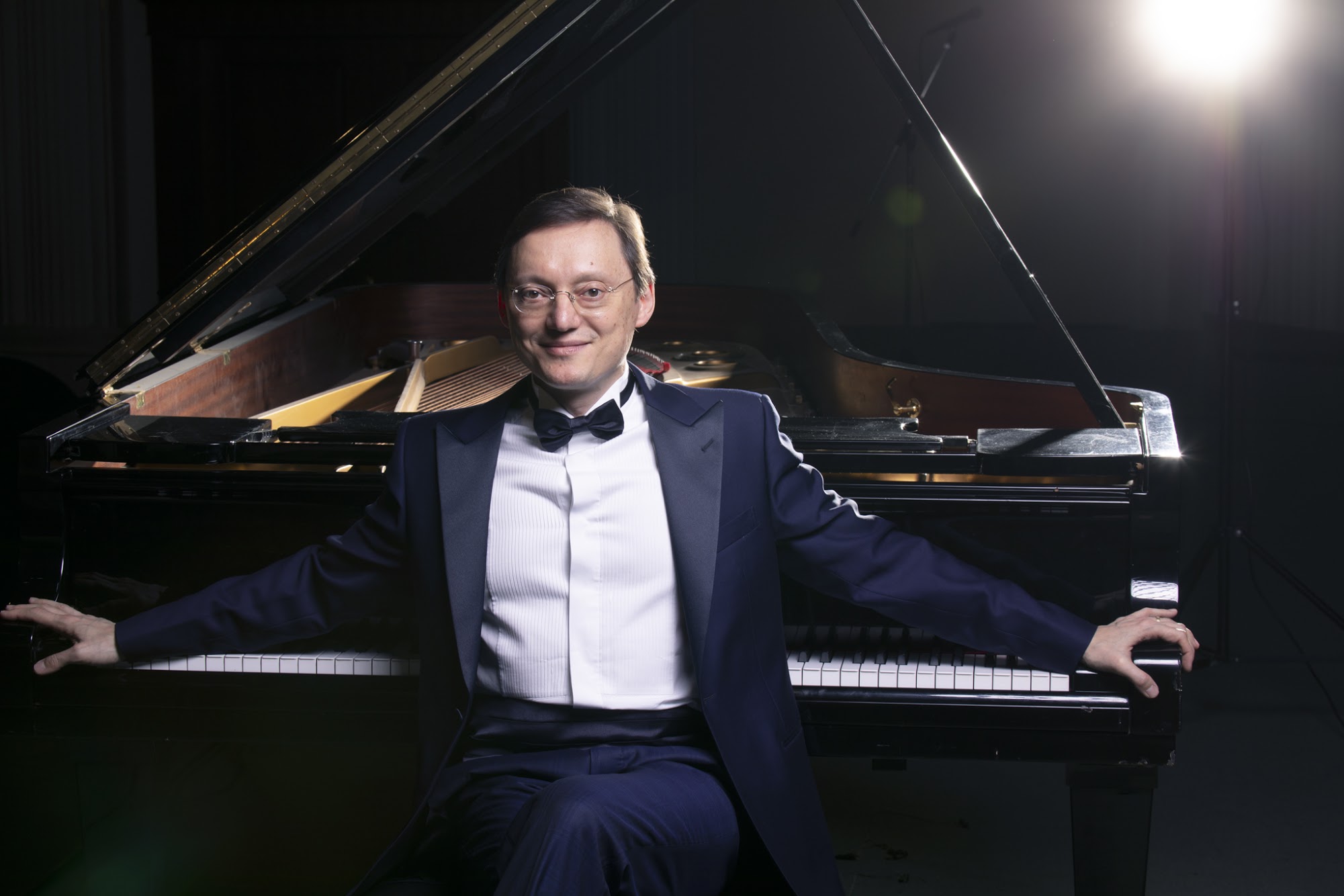 Music competitions: High-stakes horse races, followed by lucrative prizes and worldwide fame, right? Well, not exactly. The competition of today has in fact become a sort of "second education" for…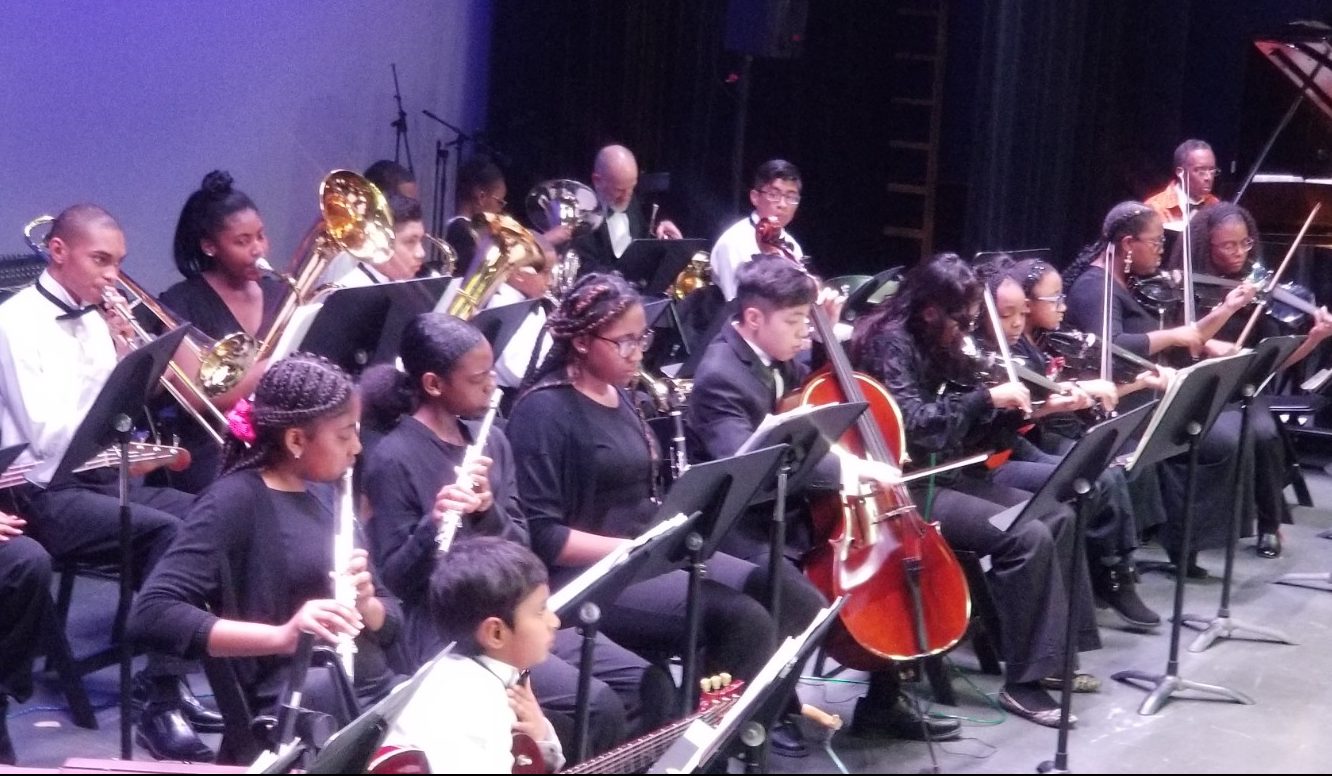 When Darryl Chamberlain established the A-Flat Music Studio Inc. in 2016, he had several goals in mind. First, he believed that young people ages 10 and up should learn how…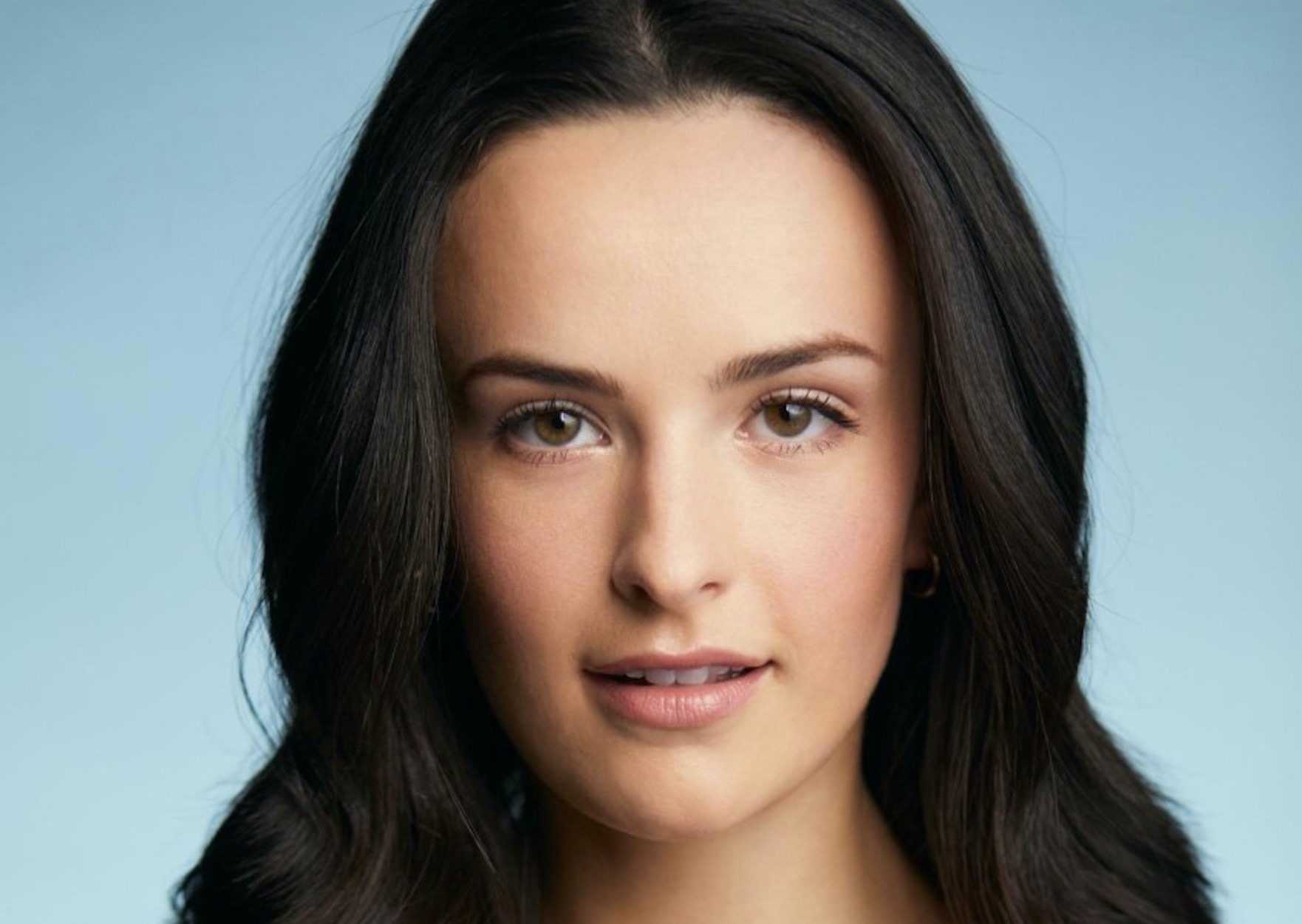 Heart of America Shakespeare Festival started pretty much the way many Kansas City performing arts organizations have begun: Nobody really knew if it was going to get off the ground…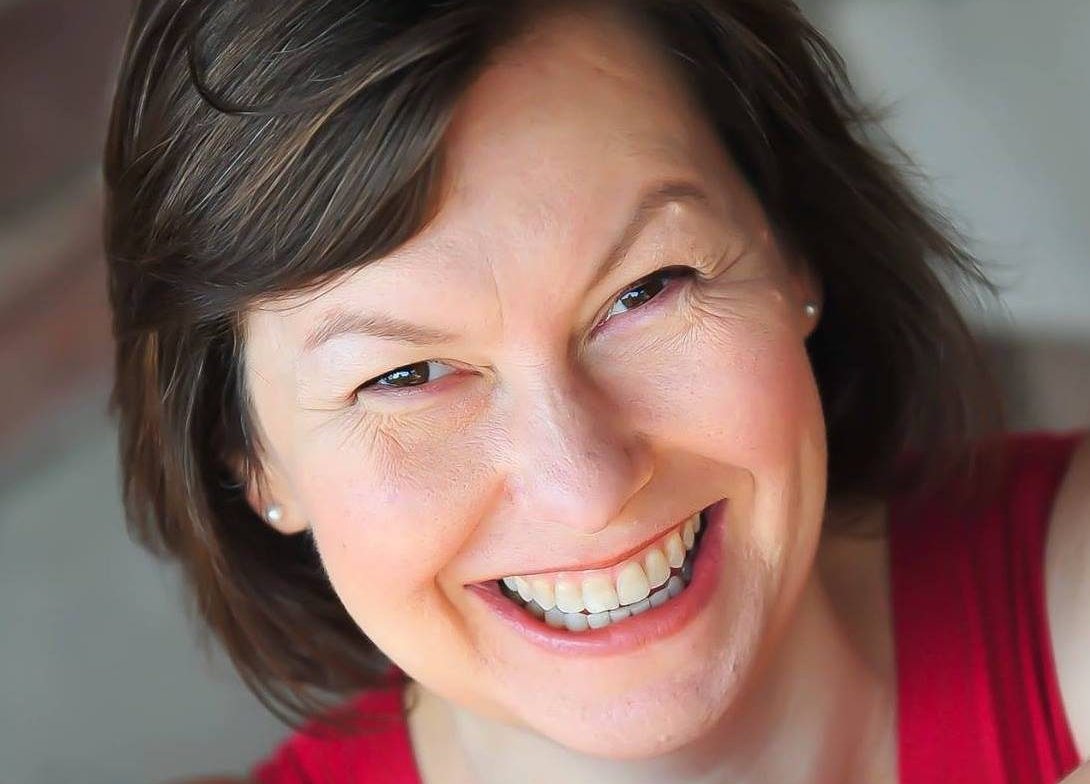 We often say that an actor on stage or screen has "leonine grace," or eats like a ravenous wolf, or moves with reptilian stealth. What you might not realize is…