MEMORIES OF WAR: Symphony pulls out stops for Britten masterpiece, as an early participant reminisces
By Paul Horsley
Music lovers often fantasize about what it must have been like to attend the first performance of a huge masterpiece, or indeed to have taken part in one. For the musicians involved, it's often not apparent at the time whether the piece has "clicked" or not. In May 1962 at Coventry Cathedral in England's West Midlands region, Robin Weatherall played in the chamber orchestra for the premiere of Benjamin Britten's War Requiem, and he said that as a 19-year-old he was so nervous about counting beats and coming in on time that he hardly had a chance to notice what was happening around him.
"I think probably the veteran players were, on the whole, aware that they were part of something special," said the British-born Missourian, a percussionist, scholar, actor and theater producer who played with the Omaha Symphony and has worked for the St. Louis Symphony. "Whereas for me it was a case of getting over my nerves. So I couldn't really appreciate how wonderful the music was."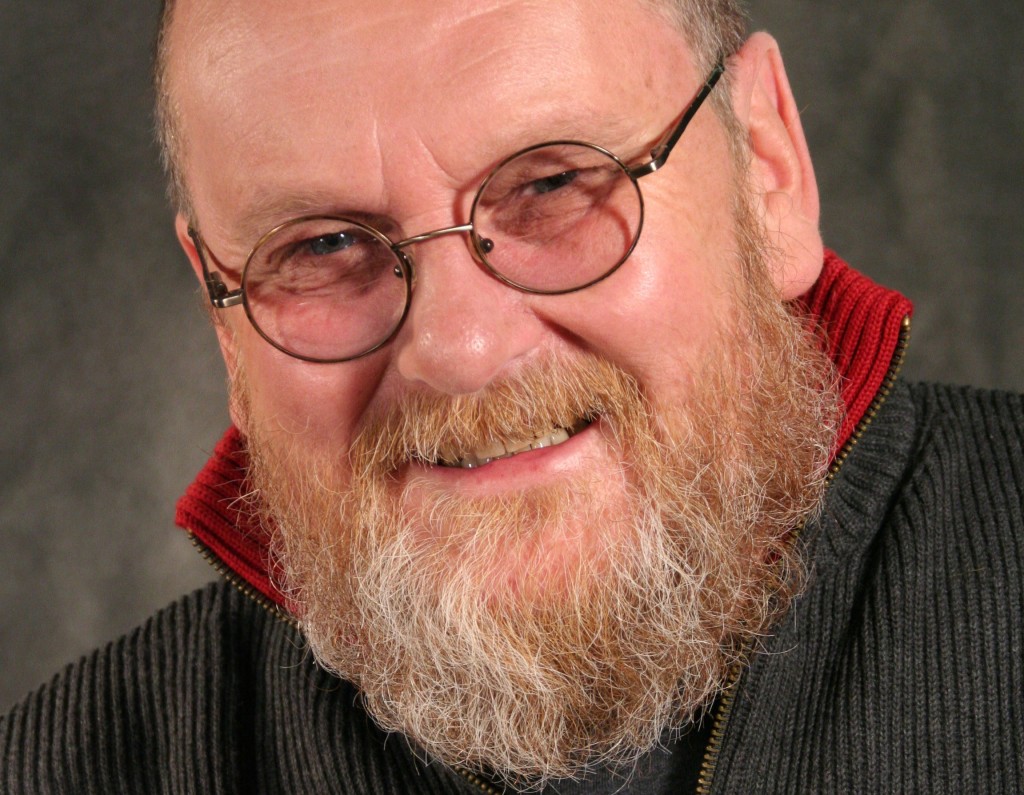 It was only much later, when he began to be aware of audience and critical reactions, that Robin realized he'd been part of an epochal event. "It has become one of my all-time favorite pieces of music," he said, "one my 'desert island' pieces. … But at the time I didn't really have a feeling about it being part of anything specific, other than that it was a premiere of a new piece of music. It wasn't until afterwards when I started reading reviews that I realized, my God, this has made a huge impression on people."
This May 5-7, the Kansas City Symphony and Chorus will perform Britten's War Requiem, with KCS Music Director Michael Stern on the podium, the Allegro Choirs of KC and vocal soloists Christine Brewer, Anthony Dean Griffey and Stephen Powell. "It is, without any doubt … one of the towering achievements of music in the 20th century: indeed of music, period," Michael said of the Requiem in a video interview. In addition to calling for enormous forces, the piece has an emotional impact that is matched by few contemporary works. "It is a vast and profound exploration of the human condition," Michael said, "and especially the fragility of humankind to avoid waging barbaric war on itself."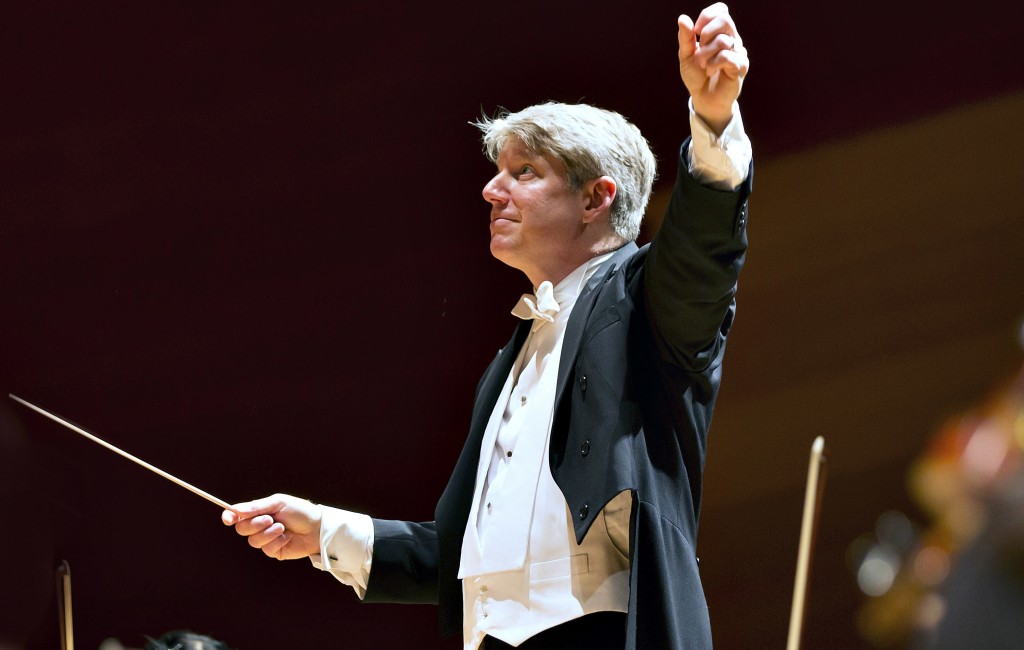 Charles Bruffy, who is preparing the KC Symphony Chorus for the performances, concurred. "So many of the iconic Requiems were written for a specific person: a king, a mother, a child. And this seems to be more of a Requiem for the whole sense, or perhaps senselessness, of war: the loss and barbarism of war." Charles, who is also artistic director of the Kansas City Chorale and frequently leads youth choirs as well, said he is often struck by the relevance of such works for future generations. "I see those young faces, and I think, these are the boys and girls that we are sending out to shoot at each other." Music has the power to challenge us to rethink things, he said. "Art can soften the heart. That is why I always feel the need to keep exposing young people to aesthetic experiences. … Art at least opens the possibility of mutual experience."
Robin, who at 74 is still active in music and theater in St. Louis, studied percussion at the Guildhall School and he said it was probably his teacher, Gilbert Webster, who recommended him for the Requiem. "I hadn't even heard about the new Cathedral before I got the letter asking me if I can do it." He said in addition to the memories of the music, he also recollects fondly the amazing construction of the Cathedral, which had been adorned with "artwork by the most famous English sculptors and artists."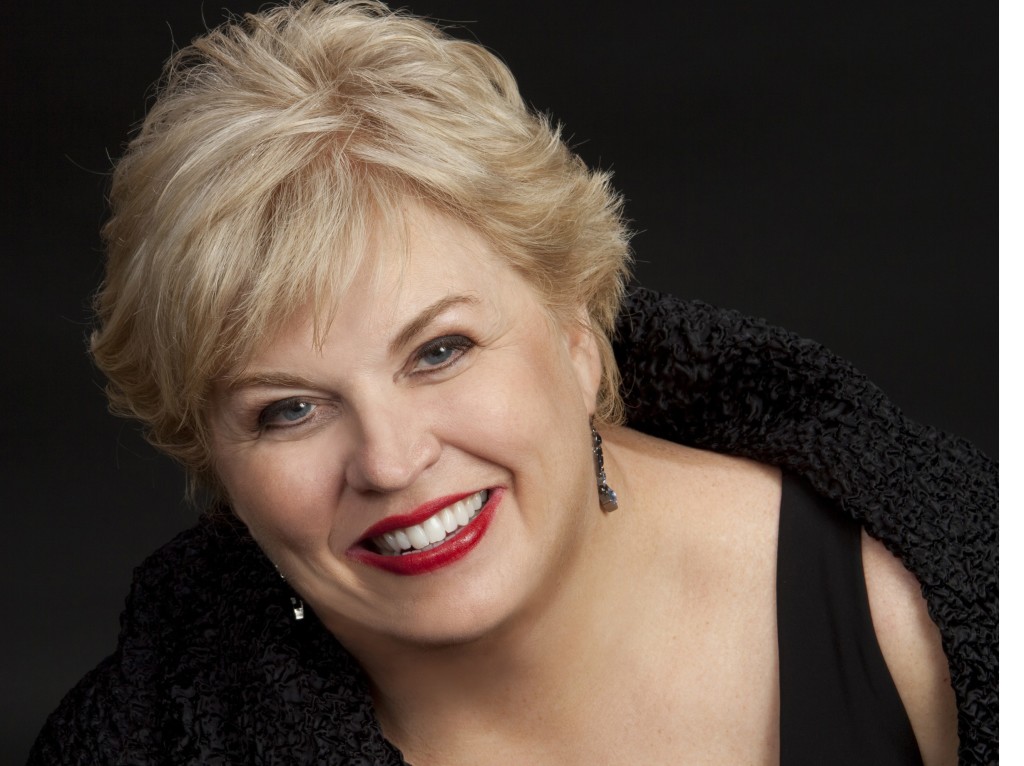 Britten, who by 1962 had established himself as the most significant English composer since Purcell, had been commissioned to write a large work to inaugurate the new Cathedral (also called St. Michael's), which had been built alongside the remains of a series of Luftwaffe bombings in November 1940. He made the controversial decision to intersperse the chilling World War I poetry of Wilfred Owen into the Latin Requiem liturgy, which had the effect of making the work about all wars.
"The stroke of genius that Benjamin Britten strikes," Michael said, "is that, knowing full well what his responsibility is in writing a Requiem in the shadow of Messrs. Mozart and Brahms and Verdi and everyone else, he takes on that challenge in the 20th century and incorporates, into that ritualized text, these extraordinary poems by Wilfred Owen, a soldier and a poet who was killed in World War I." The result, he added, is a piece that weaves "text and music and meaning with the weight and the history of the Requiem."
For Robin the performance a half-century ago is a distant memory, but he distinctly remembers Britten's demeanor as a consummate master of the forces he had amassed. (Though Britten was scheduled to conduct the whole piece, because of an injury he led only the chamber orchestra, and Meredith Davies conducted the entire performance. Britten did conduct the London premiere, as well as the legendary 1963 Decca recording, in which Robin also took part. Likewise, Galina Vishnevskaya was scheduled to perform in the premiere, but at the last minute was denied permission to leave the Soviet Union. The British soprano Heather Harper filled in for her at the last minute.)
"He knew exactly what he wanted," Robin said of Britten, "and everyone respected him completely as a conductor. He made jokes, he was funny. … He definitely enjoyed being among musicians and conducting. So he was really good to work with, he was not like some conductors who make commands. … He always made it like a request, almost."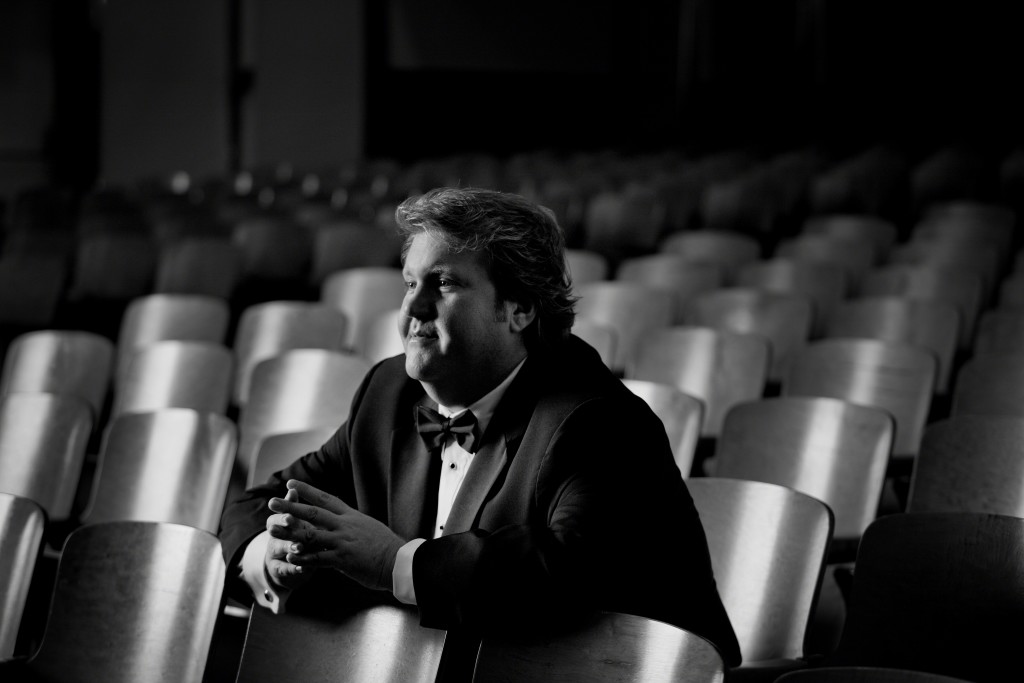 Despite the meticulous preparations for the premiere, however, there were some famous flubs in the premiere, which can be heard on a re-mastered disc of the original live performance issued by Testament in 2013. "There were quite a number of slips," Robin said with a laugh. "When I was called again to play on the recording … I remember Britten, who actually conducted the entire recording, was very careful to go over long passages where there had been slips. … It was such a new work, though. Nobody had anything to go to. Normally when you play a piece even for the first time, you've heard it before."
The Requiem was swiftly declared a watershed by critics and public alike: The playwright Peter Shaffer called it "the most impressive and moving piece of sacred music ever to be composed in this country." Yet performances of it are less frequent than one might expect. "I think audiences find it a little depressing sometimes," Robin said, "even though it's such gorgeous music."
In fact the War Requiem stands as one of the most anti-war musical statements of modern times, and it takes an emotional toll on musicians and audiences alike. "It is so heartbreakingly honest," Michael said. "You have to pace yourself. … Otherwise you won't make it to the end. There are real moments of anguish." One has to keep in mind that even in 1962 the Second World War was fresh in the mind of Europeans whose cities were still littered with rubble. "I can remember, as a child, playing in the ruins," Robin said. "They were all around us. It was still in our minds."
Photo at top by C.M. Glee
The War Requiem will be performed May 5th through the 7th at the Kauffman Center. Call 816-471-0400 or go to kcsymphony.org.
To reach Paul Horsley, performing arts editor, send email to paul@kcindependent.com or find him on Facebook (paul.horsley.501) or Twitter (@phorsleycritic).
 Vanessa Severo  The actor, writer, choreographer, and director is the daughter of Brazilian immigrants. She has appeared on all the major stages in Kansas City and on quite a few…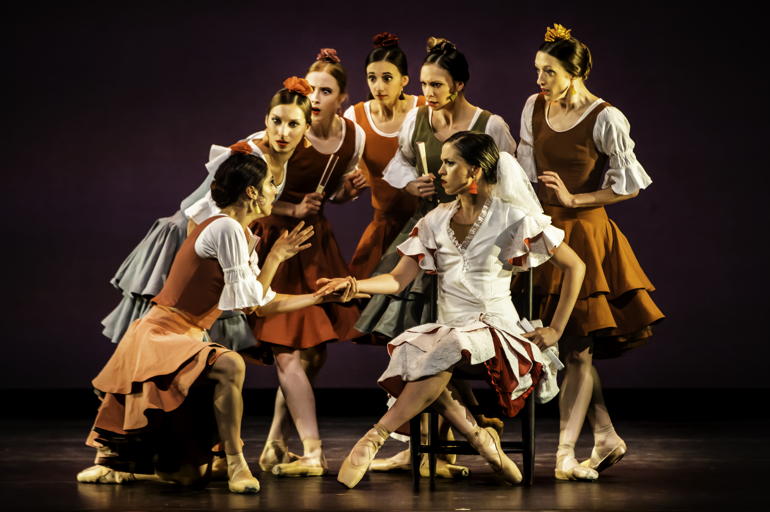 Latin Americans have played a major role in the growth of greater Kansas City for at least two centuries, probably beginning with the founding of Independence, Missouri, in 1821. Yet…
Nearly all of Beau Bledsoe's musical adventures have grown out of a lifelong love of the classical guitar, also known as the "Spanish" guitar. So it made sense that Ensemble…
After more than two decades and four deans, it was beginning to look as if the UMKC Conservatory's dream of a new facility would remain just that: a dream. Until…