METTLE FOR MEDALS: Winners of international competitions bring prestige to area music schools
Music competitions: High-stakes horse races, followed by lucrative prizes and worldwide fame, right? Well, not exactly. The competition of today has in fact become a sort of "second education" for artists striving to expand their technique, musicality, and repertoire. Because ultimately, competition results can be ephemeral: If a win does not result in a major management contract or academic post, it can result in a career standstill.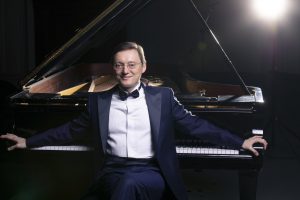 Yet the system still produces a large number of the world's greatest artists, and if you need proof of this locally, look no further than our region's universities: in particular the piano faculties, which are today populated by world-renowned artists whose careers were almost unanimously lifted by competition victories.
"The competition sets a platform for young performers to grow," said Stanislav Ioudenitch, artistic director of Park University's International Center for Music, which he helped build after winning the Gold Medal at the 2001 Van Cliburn International Piano Competition.
"It is useful for anyone. … I teach so many people around the world, and I can always see a difference in the ones who are preparing for some event: They are much more focused, they know where they are going."
Stanislav, who studied with award-winning Pianist Robert Weirich at UMKC Conservatory, among other teachers, sparked a sort of piano renaissance here when he decided to settle at Park after his Cliburn win.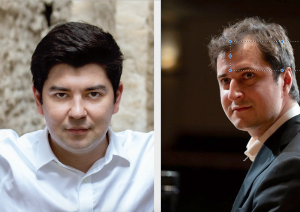 Two decades later, our area continues to draw students from around the globe. Uzbekistan-born Behzod Abduraimov, whose win at the 2009 London International Piano Competition caused a sensation in the European musical community, studied at Park and is now its Artist-in-Residence.
Kenny Broberg, also a Park graduate, won the Cliburn Silver Medal in 2017, the Bronze at the 2019 Tchaikovsky Competition in Moscow, and the top prize of the 2021 American Pianists Association. He will soon join Stanislav on the faculty of Spain's Reina Sofía School of Music.
It doesn't stop there. The UMKC Conservatory faculty now boasts Sean Chen, the 2013 Van Cliburn Silver Medalist, and Alon Goldstein, winner of Israel's Arianne Katcz and Francois Shapira Competitions and the Wideman Competition in The United States.
Most recently, The University of Kansas hired Yi-Yang Chen, a winner of Britain's Sussex International Competition and the California-based Waring Competition.
"It's part of being a music student, that you need to do these competitions," said Sean, who is also an American Pianists Association winner: and whose first international experience came at age 16 when he was invited to compete in the International Chopin Competition in Warsaw.
"There's a little money here and there, but really it's just kind of a short-term goal, something to work toward. … And when you're a young student, it's a chance to learn new music."
Sean, who recently joined the roster of Jonathan Wentworth Associates, credits his Cliburn medal partly to a succession of contests he took part in while studying at the Juilliard School and at Yale University. "I kept doing bigger and bigger competitions," he said. "In the process… you learn more about yourself: How you compete, how you prepare, what works for you."
Moreover, at many competitions today, the jurors are open to sharing comments with contestants about the results once they are announced: information that can be enlightening and useful. "Talking with juries," Sean said, "you get an even better sense of who you are." Rejection, too, is sometimes part of the process. "You've got to deal with it," Sean said. "It kind of steels you a little bit."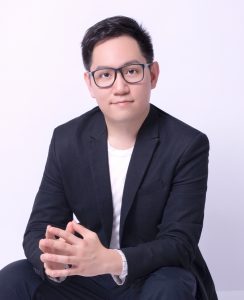 After performing in local competitions in his native Taiwan, Yi-Yang Chen came to The United States to find that many of his classmates at the Eastman School of Music and at Juilliard had already won major prizes. "I realized competitions are part of the career," he said.
He also discovered that he "was always going to have a great time and meet great people" at competitions, "which led me to a lot of opportunities." Yi-Yang's victory at the Waring Competition netted not just cash but also a New York debut at Carnegie Hall's Weill Recital Hall.
Eventually, though, he came to realize that contest victories are fickle affairs. "Every four or five years they have a new winner, and you are not the favorite baby anymore," he said with a laugh.
As Yi-Yang finished his first academic year at The University of Kansas this spring, he hopes to carry on the solid tradition established over the years by Emeritus Professor Jack Winerock.
The Cliburn Competition continues to be a center of attention for local pianists. This month 30 competitors have battled it out in Fort Worth, among them two Stanislav students: Yangrui Cai from the Oberlin Conservatory and Ilya Shmukler of Park.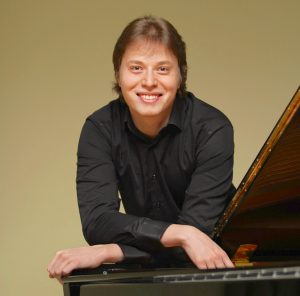 "Competitions changed my life," said Ilya, age 27, whose early victory at the New Names of Moscow Competition provided the 10-year-old with a glimpse of the performance world. "As a main prize they gave me travel to a summer academy, where I received master classes from top professors," he said. "It was because of that competition that I wanted to be a professional musician."
He was the youngest person at the summer masterclass, and although the professors were encouraging, they emphasized the importance of changing his practice habits. "I practiced one hour, two hours maximum a day," he said, "and I saw how people practiced six hours, seven hours a day."
Even then, his teachers told him that "competitions can mean everything, but they mean nothing if you don't work." Since then, Ilya has competed in Prague, Warsaw, Bulgaria, Belgium, Japan, and many other places.
And along the way he has learned that competitions are just a means to an end. "They are just the beginning, the point where you start to communicate with the audience," he said. "This is the start, when you travel a lot and people want to know who you are: not just as a pianist but as a person. And this usually happens after the competition."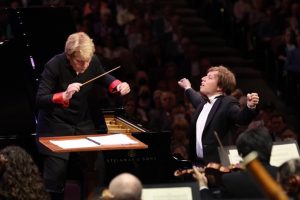 The Cliburn Competition, where Ilya competed in 2017, is especially valuable "because it's not only a competition, but a very useful and excellent 'school,' " Ilya said. "They organize concerts… and important meetings with managers, who teach you how to talk with people, how to be active in social media, how to live in the musical world."
Stanislav's acceptance of Ilya as a student in Park's program was a turning point for the young pianist. "Obviously he is a very gifted individual," Stanislav said, "and it's been a pleasure to work with him, 100 percent."
Of course, one of the primary goals of competing is to gain the attention of management agencies, toward becoming "heard" globally. Representatives of London-based HarrisonParrott, who were present for Behzod's 2009 win, virtually fell over themselves to sign him to their roster.
"In London, it's very hard to get people on their feet," Stanislav said of Behzod's fire-breathing performance of Prokofiev's Third Piano Concerto, the final moments of which went viral on YouTube. "And everyone jumped up, and the next day they were all talking about it."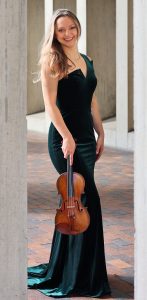 And last year Stanislav's daughter, Maria, a violinist, signed with Opus 3 Artists, whose roster is like a Who's Who of international music, dance, and theater (Cellist Yo-Yo Ma, Violinist Gil Shaham, Pianist Yefim Bronfman, Vocalist Patti LuPone, The Alvin Ailey American Dance Theater, among many others).
Maria had won three major competitions in a row and, until Opus 3 came knocking, was poised to continue competing.
"What would be the reason?" Stanislav said. "Competitions don't give you much money, and the stress is overwhelming. Now you have your management and your agency, and they start presenting you. The goal is accomplished. You were 'heard.' "
Indeed, competitions provide only an agency for a young musician to find his or her voice, a process that requires many years. "The main goal is to keep this balance," Ilya said, "between music, practicing, and communicating with an audience."
—By Paul Horsley
Note: Since the print version of this article went to press, Park University's Ilya Shmukler was chosen as one of the six Cliburn Competition finalists. On June 14th and 17th, he performs concertos by Rachmaninoff and Grieg, respectively, with Marin Alsop and the Fort Worth Symphony. To watch the livestream, go to cliburn.org/2022-webcast. If you miss a live broadcast, all of the previous performances are accessible for viewing at cliburn.org.
Cover photo of Ilya Shmukler performing in the Cliburn finals by Richard Rodriguez. 
To reach Paul Horsley, performing arts editor, send an email to paul@kcindependent.com or find him on Facebook (paul.horsley.501) or Twitter/Instagram (@phorsleycritic).
After more than two decades and four deans, it was beginning to look as if the UMKC Conservatory's dream of a new facility would remain just that: a dream. Until…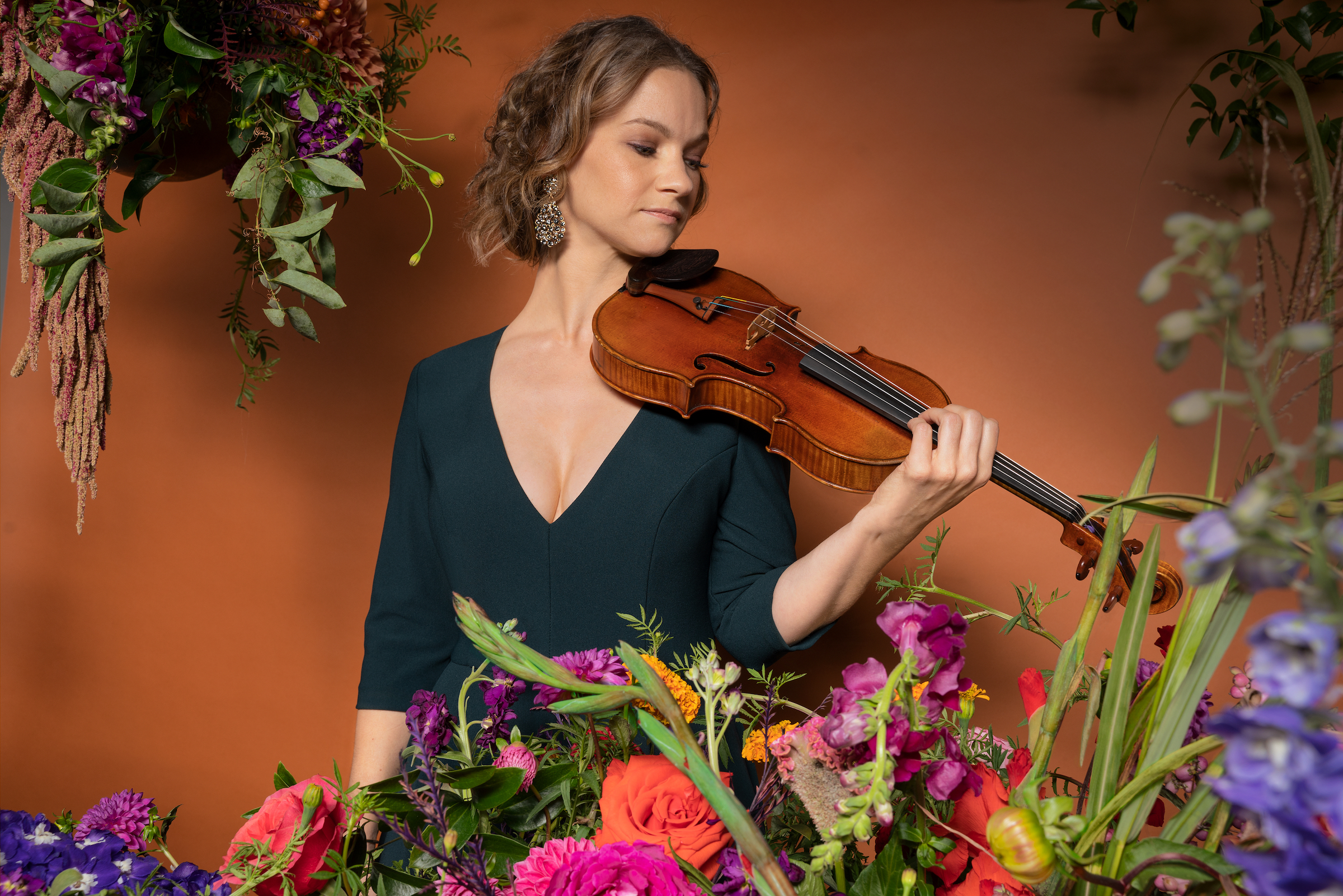 One woman, standing alone onstage. No pianist, no music-stand: Just Hilary Hahn and her violin, creating miracles. That is what Harriman-Jewell Series audiences are likely to experience this October 13th,…
Oh the weather outside is frightful(ly hot). But it won't be for long, so take a close look at this fall's diverse and provocative mix of music, dance, and theater:…
Kansas City Ballet always seems to be building something. For decades, it engaged in refitting existing buildings to meet its day-to-day needs: from the Westport Allen Center to the National…