MRIGlobal – 75th Anniversary Cocktail Reception
June 17th was the date for MRIGlobal's 75th Anniversary Cocktail Reception, in recognition of its founding in 1944. Civic leaders, current and former members of the board of directors and the board of trustees, and staff members gathered at the Hilton President Kansas City, the site of the very first Midwest Research Institute (now MRIGlobal) board of trustees meeting 75 years ago. Tom Sack, MRIGlobal, paid tribute to the company's nine founders, and announced four new life trustees.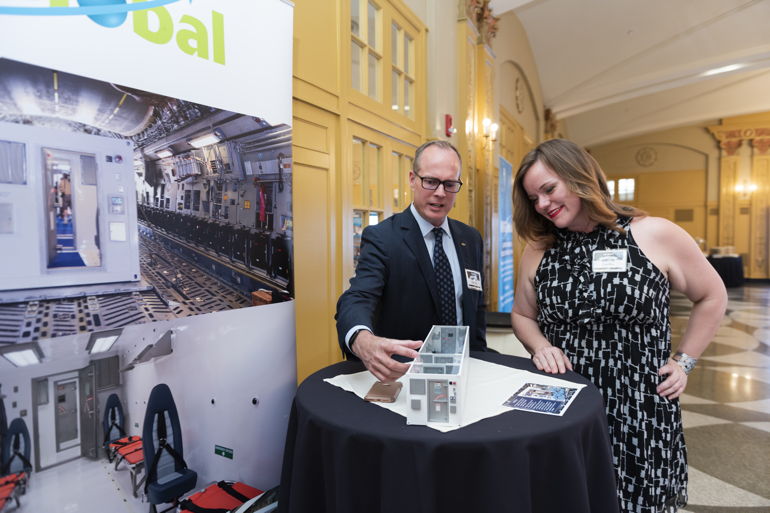 Dr. Dean Gray and Tina May, both with MRIGlobal; admired a model version of an MRIGlobal custom designed and fabricated, first-of-its kind flyable medical transport unit with a full-bio containment.
New Life Trustees Dr. James Spigarelli, John McKelvey, and Barrett Brady were congratulated by David Oliver, board chairman. (out of camera range) Tom Bowser, new life trustee
The 75th Anniversary Cocktail Reception took place in the historic President Hotel's Congress Ballroom, where the inaugural MRIGlobal board of trustees meeting was held 75 years ago.
Additional photos featured in the August 17, 2019 issue of The Independent
Photo Credit: Mark McDonald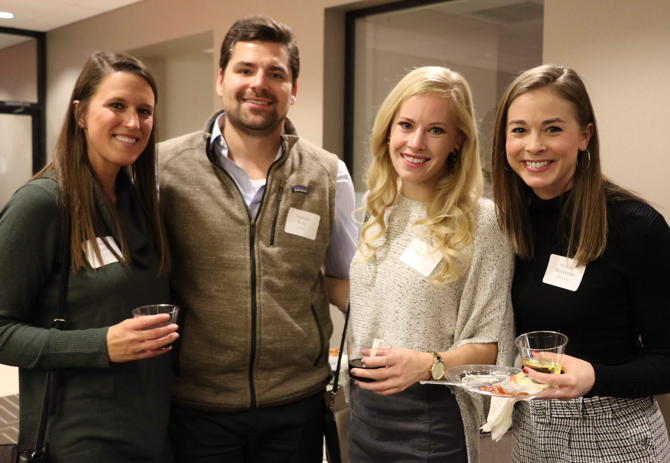 Catholic Charities of Northeast Kansas' 46th Annual Snow Ball will be held on January 18th at the Overland Park Convention Center. Friends from St. Ann and St. Paul's Catholic parishes…
Hallbrook Country was the beautiful setting for The Symphony League's Holiday Luncheon. The festive event was held on December 11th. Symphony Ball Chairman Mary Leonida presented a check from the…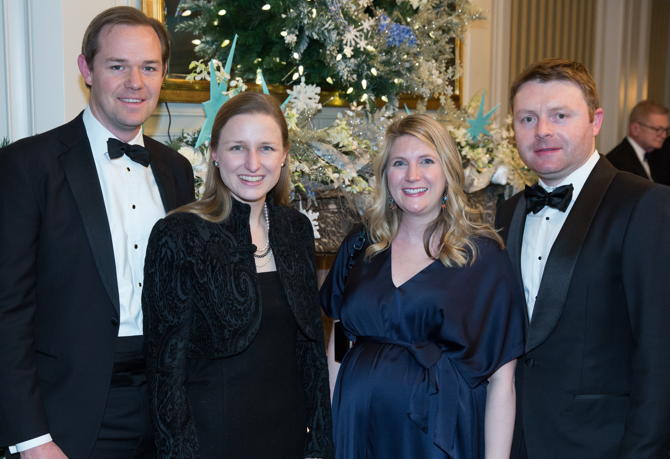 On November 23rd, the Kansas City Ballet Guild presented The Nutcracker Ball at the InterContinental Kansas City at the Plaza. Peggy Beal was the chairman, and Sandy and Dr. Roger…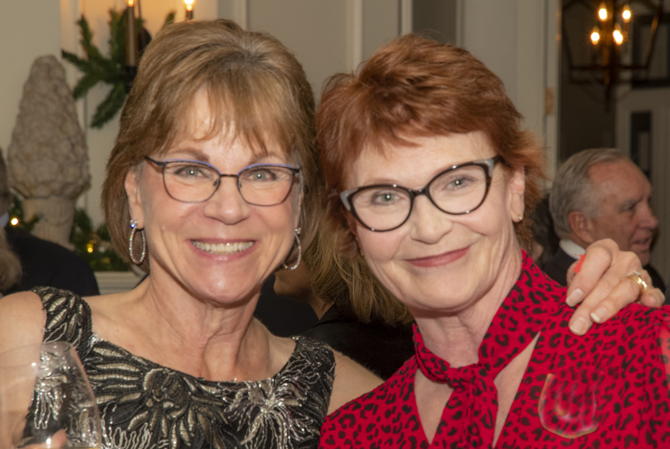 Hallbrook Country Club was the beautiful setting for the Kansas City Young Matrons' annual Mistletoe Party on December 6th. The festive event featured a delicious dinner and dancing. James and…