NAME-CALLING AS ART FORM: HASF presents comedy of strong women, quirky men
It's such common fodder for literature, stage and screen that it's become almost cliché: two people who spend so much time exchanging verbal barbs that eventually their cohorts have to step in and help them realize they're "made for each other." From Pride and Prejudice to Bridget Jones's Diary (not to mention Leia and Han, or even Hermione and Weasley) it crops up so frequently that we suspect it contains some basic truths.
And like so many archetypal tales, its prevalence—at least in modern times—can plausibly be said to originate with the bard. It's certainly never been more stylishly told than in the peerless Much Ado About Nothing, in which Beatrice and Benedick are so busy delivering some of the most brilliantly acidic one-liners in English literature that they don't recognize that (duh!) they're actually in love.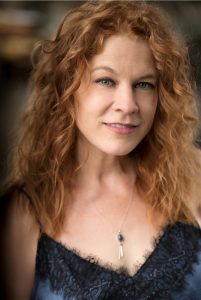 From June 12th through July 1st at Southmoreland Park, the Heart of America Shakespeare Festival presents this Elizabethan classic for the first time in 13 years, with an all-star cast of Kansas City-based actors. It promises a most delicious experience indeed, for beyond its verbal virtuosity, Much Ado has much to teach us about the power struggles that go on in relationships, and especially about female empowerment: lessons it delivers with grace and wit.
"The entire feminine energy of this play is important to me, given where we are culturally," said HASF Executive Artistic Director Sidonie Garrett, who directs a cast that includes Cinnamon Schultz and Darren Kennedy as the famous warring couple. Sidonie is drawn to stories about "women of sand and grit and integrity," she said, and Beatrice certainly fits this mold. "Much Ado is definitely light and frothy and fun, but it also has a great heart. … I love the couples in Shakespeare that, although they're too dumb to realize it, belong together. … When super-smart, clever people get in the way of their own love, they have to discover that love, they have to make themselves vulnerable to find it."
In this case it's friends and families who help set up (ostensibly deceptive) situations that are in fact acts of affection aimed at bringing them together, Sidonie said. "They're perfect for each other. It's ridiculous that they're not making this happen: They just get in their own way." So naturally their friends have to butt in, band together to help facilitate the bond. "It's about family and love. They're trying to bring together people that they know make a perfect couple."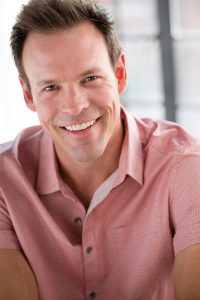 Though Beatrice and Benedick form the central dramatic axis of Much Ado, their relationship is set in counterpoise to a very different relationship: that of Hero (Amy Billroth McClurg) and Claudio (Zach Sudbury), whose lovestruck naiveté and jealousy create an alternative world of turbulence. Through trickery, Claudio is led to believe that the young and innocent Hero is cheating on him (immediately before they are to be wed), and the results are explosive. "He's very green," Sidonie said, "and I think that's why he's very easily led by the nose."
Their roles are critical, though: From a dramaturgical point of view, in fact, the romantic jealousies of Hero and Claudio help make the acerbic sparring between Beatrice and Benedick stand out all the more sharply. For there's little doubt that the real fun of this delicious comedy derives from the "slings and arrows" these two deliver throughout, largely in order to mask their real feelings.
"You can't truly hate somebody unless you really love them," said Cinnamon, a veteran of a whopping 17 HASF productions, with a laugh. "So I think that's where those strong feelings come from." Beatrice is on her way to spinsterhood partly because she is generally the smartest person in the room. "That's probably why she fell for Benedick in the first place, because he was the wittiest, most intelligent man around … and able to stand up to her strength." Cinnamon suspects that Beatrice has had a few amoursin her life, but that ordinary relationships don't intrigue her much. "And of course she's got these lovely 'brick walls' built up."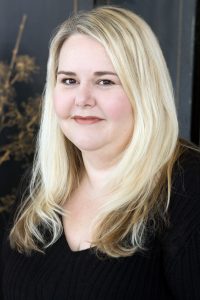 Darren, a Colorado native who moved here in 2006, said he loves the challenge of standing up to Cinnamon's mettle. (The actors have been colleagues and good friends for years.) He believes that Benedick wants a relationship despite his public show of disdain for schlocky romance. "He loves to spar with Beatrice, so there is that competition, which is sometimes healthy in relationships." At the same time, Darren said, "Benedick admires and respects her," and is perhaps ready to change his ways. "So it's an almost immediate turn, the moment he hears that she likes him."
By way of building a back-story, Darren suspects that perhaps Benedick has been in love before and got badly burned. "He seems so adamant: My version is that something happened to him, … because he's so against it." At the same time, he is still open to the right situation with the right woman. "It's almost an immediate turnabout, in fact: The moment he hears she likes him he's like, Oh … maybe I can love her."
Despite the abruptness of the shift, these two characters have to traverse quite a bit of terrain in the space of two hours. Beatrice is unwilling to shift her entire world-view in an instant, said Cinnamon, who in real life is married to actor Brian Paulette (himself a veteran of the HASF stage).
"Don't make yourself into somebody other than who you are, particularly not for a man," Cinnamon said, speaking both for Beatrice and, presumably, for all women. "And don't let a man defeat you, no matter what." On the other hand, if you do find a good one, that's okay, too. "Well, of course!" she said with a laugh.
—By Paul Horsley
Much Ado About Nothing is free, though seating in front can be purchased in advance. Call 816-531-7728 or go to kcshakes.org.
All photos courtesy of Heart of America Shakespeare Festival. 
To reach Paul Horsley, performing arts editor, send email to paul@kcindependent.com or find him on Facebook (paul.horsley.501) or Twitter (@phorsleycritic).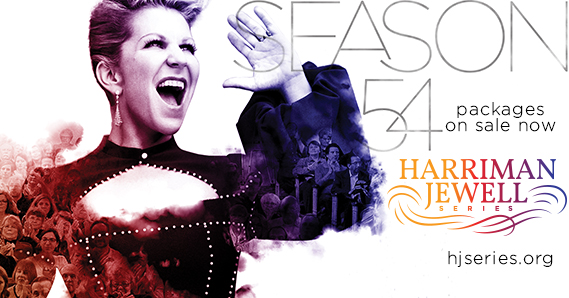 After more than two decades and four deans, it was beginning to look as if the UMKC Conservatory's dream of a new facility would remain just that: a dream. Until…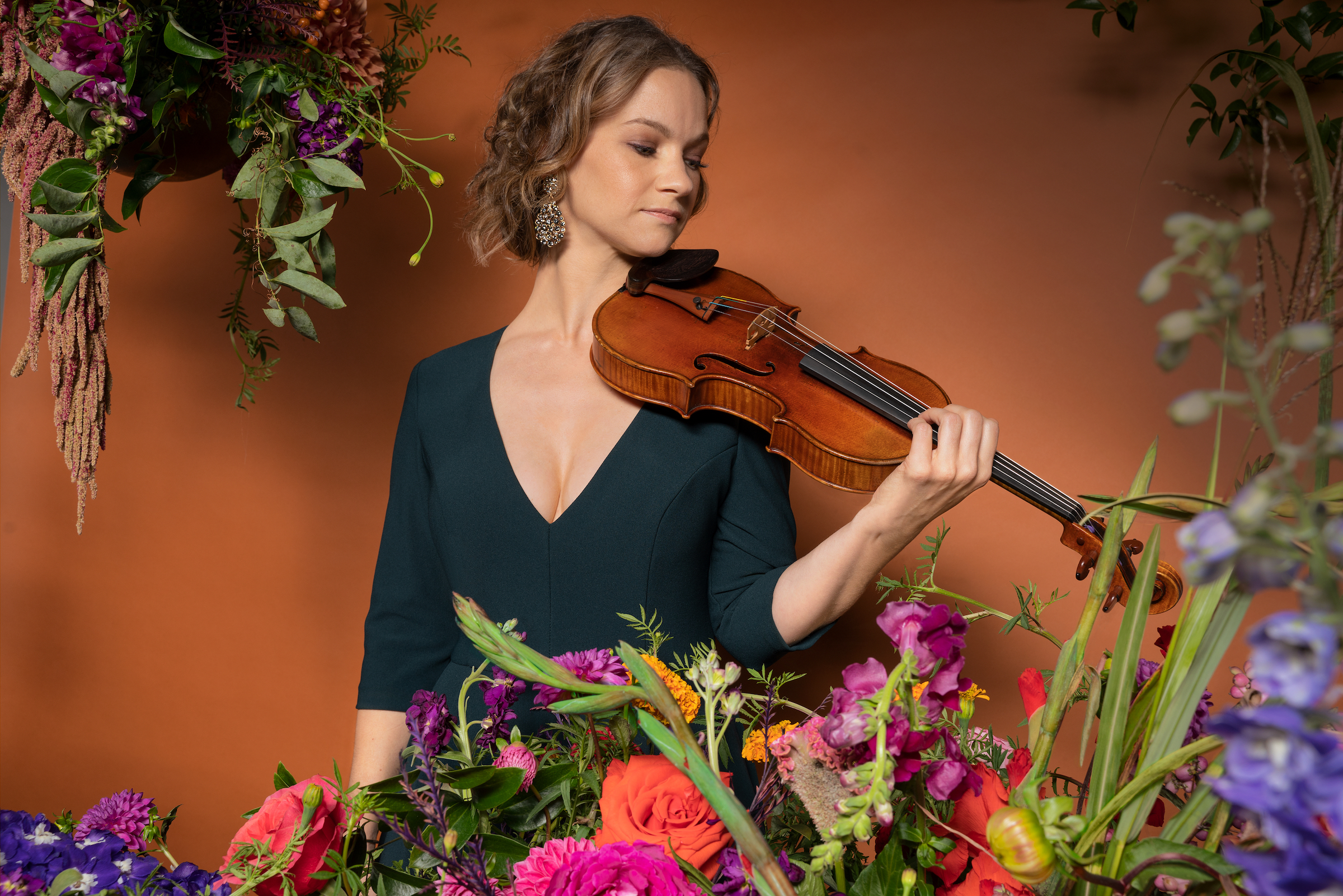 One woman, standing alone onstage. No pianist, no music-stand: Just Hilary Hahn and her violin, creating miracles. That is what Harriman-Jewell Series audiences are likely to experience this October 13th,…
Oh the weather outside is frightful(ly hot). But it won't be for long, so take a close look at this fall's diverse and provocative mix of music, dance, and theater:…
Kansas City Ballet always seems to be building something. For decades, it engaged in refitting existing buildings to meet its day-to-day needs: from the Westport Allen Center to the National…