The Nelson-Atkins Museum of Art – Create the Night…Through the Eyes of Picasso
Christy and Bill Gautreaux will be serving as the honorary chairmen for the Committee of 100's black-tie gala, Create the Night…Through the Eyes of Picasso, on October 14th at The Nelson-Atkins Museum of Art. Guests will have an opportunity to see this internationally-renowned exhibition, which presents how non-western art influenced the work of Picasso. The Museum will be the only venue in the United States to feature this exhibit before it heads to Montreal. Christy and Bill's passion for art is evident in their extensive collection, which is considered one of the top 200 in the country, according to ArtNews.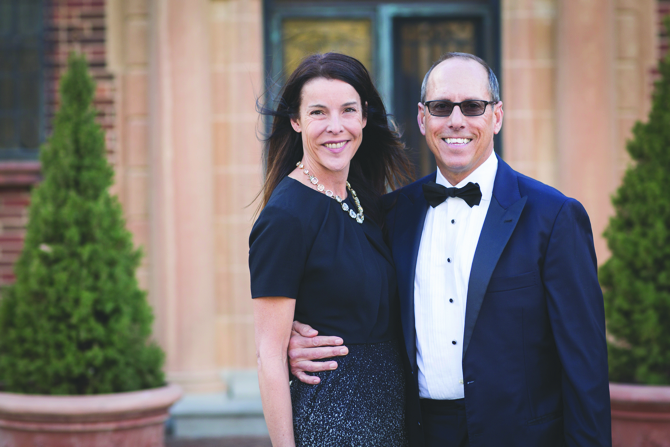 The couple met on the job at a company Bill co-founded called LPG Services Group. His partner was the CEO and was doing the hiring. "Originally, Christy came through a recruiter, and she declined the job offer," said Bill. "That had never happened before, and my partner called the recruiter and said to get her back in here. He always said that I owed him big time." Right now, Bill is the CMO and president of Crestwood's Marketing, Supply and Logistics business. He was a co-founder of Inergy LP in 1998, and they merged that business with Crestwood in 2013. 
Said Christy: "I am currently raising and managing two daughters as my primary role. I do have interests outside the home as well and am on the boards of MOCSA and the Women's Foundation. I am always available at my kids' school to pitch in as well." Christy and Bill's love of art started 20 years ago on their honeymoon in Belize when they made their first purchase entitled "Happily ever Afta." They started buying works for their home, mostly at local art fairs. Later, they began to focus on what the artists were expressing and the meaning behind the art. "I became an investor in the Collectors Fund, and that gave us more exposure to American modern pre and post-war art. We also began considering art as an investment," said Bill. 
Many people, including curators at The Nelson-Atkins Museum of Art, the Kemper Museum of Contemporary Art and the Nerman Museum of Contemporary Art, encouraged them to start collecting. Said Bill: "Once we started attending the international art fairs such as Miami Basel, it started snowballing. The next thing I knew I was inundated with all these deliveries that were showing up at our house. Not only were many of these pieces too big to fit on our walls, but one time I got a delivery that wouldn't fit in our garage. Ultimately, we decided to build a home for purposes of displaying art and sharing it with people through events." 
In terms of selecting art, the Gautreauxes have had a lot of advice and support from a number of people but generally have made most of their decisions themselves. Christy and Bill buy mostly contemporary work, which includes painting, sculpture and photography. They have a lot of international, women and African American artists, who tend to be underrepresented in museums and in the art world in general. They purchase from galleries in Our Town and from all over the world but mostly from ones based in New York. 
The Gautreauxes generally agree on what art to buy and have the same taste. Said Christy: "I tend to like brighter and whimsical pieces. I really enjoy learning about the artists and how and why they have chosen their process. I am constantly amazed by the deep intentionality behind pieces that may seem simple or easy to create." Bill admits Christy is the sobering influence on his passion for collecting. "I often buy work on my own, but when we purchase work together she will often pick a different piece from the artist than from my original selection and ultimately I feel better about it. I can get interested in the work and the artist from seeing it visually, whereas she likes to know more about the artist before she will help select a specific work." 
Bill is a trustee and also involved with the collection committees at both The Nelson-Atkins Museum of Art and the Kemper Museum of Contemporary Art. Christy and Bill have been the chairmen of events and have sponsored exhibitions and have loaned or donated some works of art. "The Nelson is an encyclopedic museum that is one of the top private institutions in the United States and through the efforts of Julián Zugazagoitia is becoming more internationally renowned," said Bill. "There has been a concerted effort to make the institution more welcoming and accessible to everyone. Growing attendance shows that this is working." 
Create the Night…Through the Eyes of Picasso is the first of its kind in the United States and the first ever for the Midwest. It will feature 60 Picassos and 170 total objects. Gaining access to this exhibition took years of negotiation and planning and likely would not have been possible if it were not for the growing international reputation of The Nelson-Atkins Museum of Art. It also is a personal curatorial project of Julián who has been living and breathing this project. Said Bill: "We will be able to experience the inspiration that Picasso found in his collection of African art and see 'through the eyes of Picasso' the influence of African art on his work.  Additionally, it highlights the vision and contribution of local collectors of African art who have helped to make this an area of distinction for the Nelson. Create the Night…Through the Eyes of Picasso will be a blockbuster and perhaps the most profound exhibition in the history of the Museum. Kansas City will never be the same!"
Also featured in the July 8, 2017 issue of The Independent
By: Ann Slegman
October 28th is the date for American Cancer Society's Making Strides Against Breast Cancer of Kansas City, which will be held at Crown Center. The Walk is a celebration of…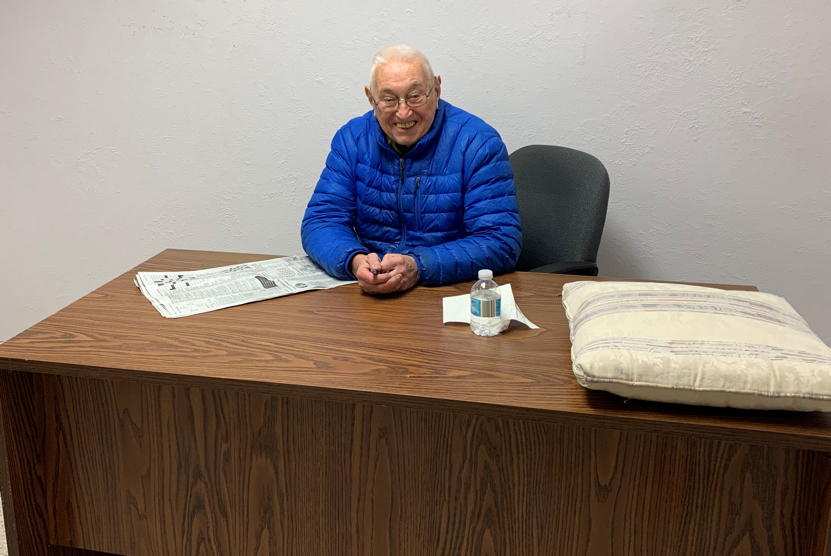 Charlie Lynn volunteers at the SKC Serve & Lift Center of Catholic Charities of Kansas City-St. Joseph. What does he do there? He helps in any way he can. Charlie…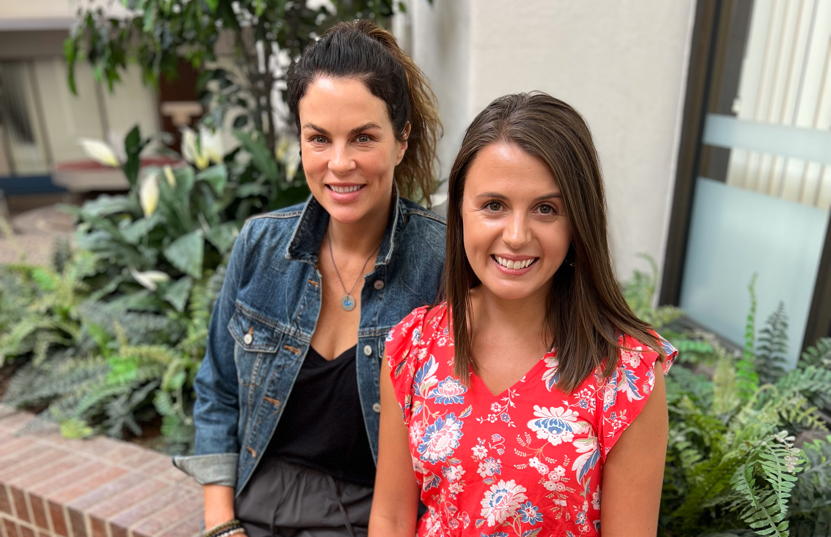 The 19th annual Night Out with MOCSA Cocktail Party and Auction will be held at The Midland Theatre on November 4th. Tiffany Melton Meeks and Lisa New are serving as…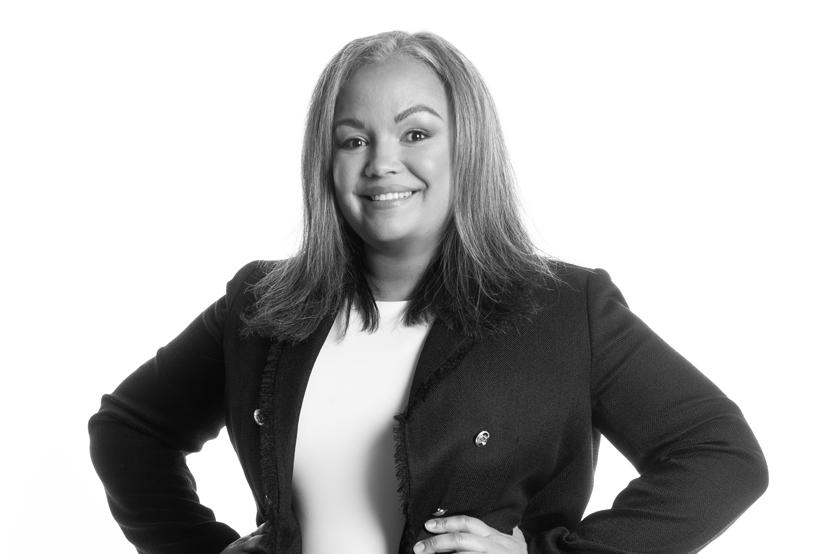 As a model of Kansas City's civic spirit, Amy Guerich's steadfast altruism has earned her the title of Rising Star by The Independent. With a diverse range of philanthropies and a…