Congratulations, Mr. & Mrs. Jenkins! 
Mary Catherine Donnelly and William Nicholas Jenkins were married on January 15th at Redemptorist Catholic Church in Our Town. The bride is the daughter of Dr. and Mrs. William Patrick Donnelly of Leawood, Kansas. Her groom is the son of Mr. and Mrs. William Michael Jenkins of Lee's Summit, Missouri. On the evening prior to the ceremony, the groom's parents entertained the wedding party and guests with a rehearsal dinner at Rivals Sports Bar at Kauffman Stadium. The bride's parents held a lovely reception at Indian Hills Country Club following the wedding. The Reverend Monsignor Vincent Krische officiated the nuptial mass. Amy Lukert, the bride's sister; served as matron of honor, and Laura Donnelly, the bride's sister; was the maid of honor. The bridesmaids included Jackie Aman, Julie Frederick and Nancy Rudnick.
Chris Bowling was the best man, and Mitch Mellick, Mike Gruber, Matt Heffley, and Chris Beas were the groomsmen. The flower girls were Elizabeth Peterson and Katherine Peterson, both cousins of the bride. Brandon Lukert, the bride's brother-in-law; and C.W. Mohr, the groom's brother-in-law; were the ushers. Christine Mohr, sister of the groom; was a reader. The newlyweds enjoyed a honeymoon in Jamaica and are now at home in Edwardsville, Kansas. Mary is careering at Children's Mercy Hospitals and Clinics, and Nick is working towards his juris doctorate at The University of Kansas Law School.
Also featured in the October 1st issue of The Independent
Photo Credit: John DePrisco
Dr. and Mrs. Richard Thomas Hale II of Garnett, Kansas, are pleased to announce the engagement of their daughter, Abby Lynn Hale, to Cooper Dean Heidebrecht, the son of Mr.…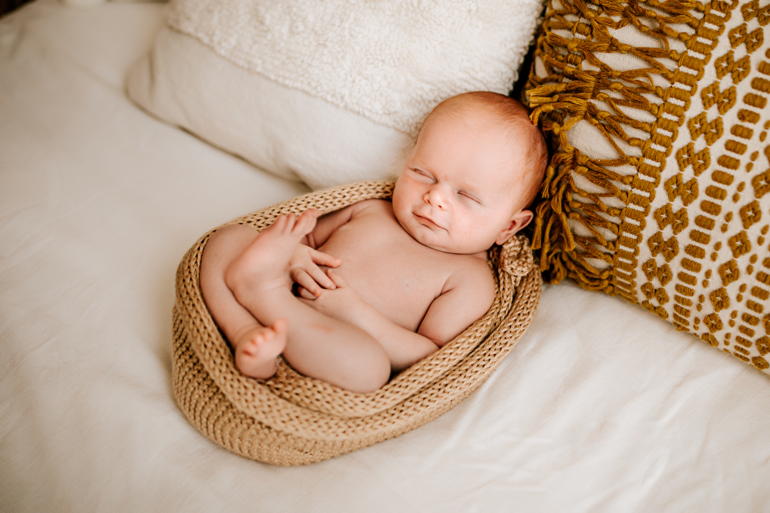 Flynn Alling Williams came bouncing into the world on June 10th. This darling baby boy weighed seven pounds, nine ounces, and was 20 and one-half inches long. His blue eyes…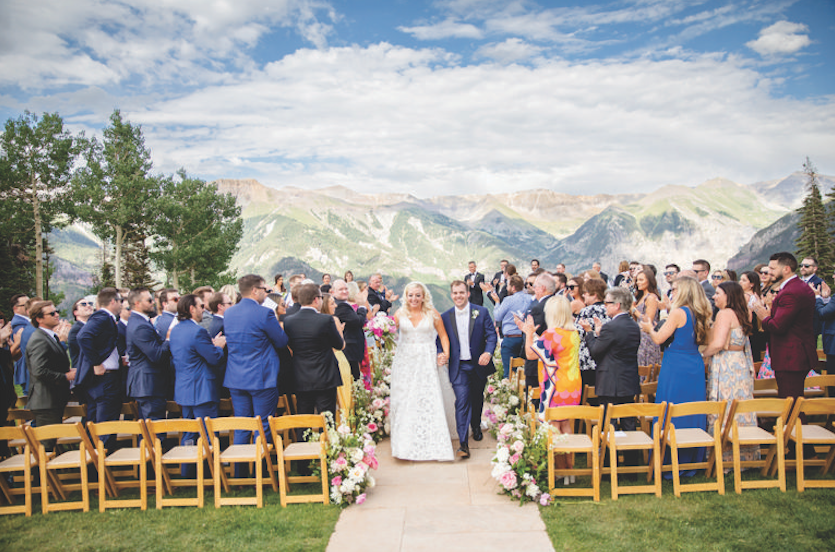 Jordan Frederes and Patrick Howell were united in matrimony at the San Sophia Overlook in Telluride, Colorado, on July 22nd. The bride is the daughter of  Becky Nichols of Overland…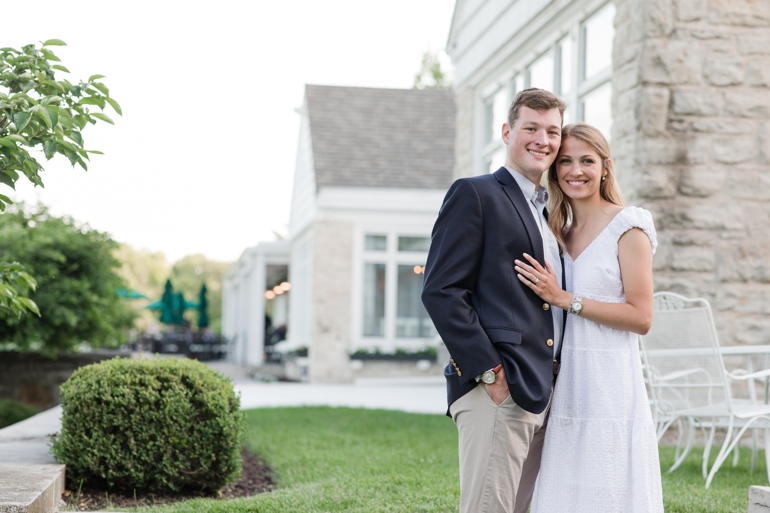 Dr. and Mrs. Richard Charles Arnspiger II of Fairway, Kansas, are pleased to announce the engagement of their daughter, Hannah Margaret Arnspiger, to Robert Eugene Freeman, the son of Mr.…