SYMPHONY WILL DAZZLE: Stern announces bold new season for Kauffman Center's Helzberg Hall
The Kansas City Symphony's first season in the Kauffman Center for the Performing Arts looks auspicious indeed, with Mahler's Second Symphony, Beethoven's Ninth, Brahms' German Requiem and commissions from composers Chen Yi, Stephen Hartke and Daniel Kellogg. Performers include former Cleveland Orchestra music director Christoph von Dohnanyi, cellist Yo-Yo Ma, violinist Joshua Bell, pianists Emanuel Axand Yefim Bronfman and Our Town native and Metropolitan star mezzo-soprano Joyce DiDonato. And that's just the Classical Series. The season made national news, including a brief in The New York Times, partly no doubt because of widespread interest in the Kauffman Center.
"Simply put, this is going to be the most exciting season that the Kansas City Symphony has ever presented," said music director Michael Stern in a statement. Stern, who in six seasons has transformed the Symphony into an ensemble with a national profile, recently signed a new five-year contract with the orchestra. "Our entire season is designed to show off our spectacular new home and to celebrate the people of Kansas City who helped make it happen. Helping us to inaugurate this momentous achievement are some of the greatest artists in the world of music."
In addition to the artists already mentioned, the Classical Series includes conductor-pianist Asher Fisch playing a Mozart concerto, Shostakovich's mighty Tenth Symphony conducted by Carlos Miguel Prieto in his Symphony debut, and Saint-Saëns' "Organ Symphony" featuring the Center's new Casavant Frères organ in its official orchestral inauguration. In addition are great symphonic works of Haydn, Mozart, Tchaikovsky, Bizet, Brahms, Dvořák, Rimsky-Korsakov, Strauss, Ives, Hindemith, Hovhaness and many others.
All eyes and ears will be on the Classical Series, as these are the concerts with which the world will be first experiencing the optimal sonorities of Helzberg Hall, whose acoustic design by Yasuhisa Toyota is destined to make it one of the best concert halls in the world. "With each project we learn things," Yasu told me once in discussing his acoustic design for the Los Angeles Philaharmonic's Walt Disney Hall, which has been acclaimed as one of the world's great halls for sonic properties – suggesting, in his own subtle way perhaps, that Kansas City has every reason to believe Helzberg Hall will be better than Disney. Mahler's Symphony No. 2, in particular, includes a gigantic range of dynamics and colors that should show off the hall's utmost capabilities – in orchestral, choral and solo vocal textures.
The three commissions, from leading composers in American music, have a decidedly watery theme: appropriate, perhaps, for the City of Fountains. UMKC Conservatory-based Chen Yi will write what is so far just being called the Fountains Commission,Daniel Kellogg will compose his own Water Music and Stephen Hartke will write Muse of the Missouri. The Classical Series also includes several new artists to the Symphony's lineup, including young Park University piano whiz Behzod Abduraimov.
Highlights of the Pops Series include an appearance by "Star Trek" superstar George Takei narrative a Sci-Fi Spectacular complete with laser show, and "Disney In Concert: Magical Music From The Movies." The Family Series includes the popular "Christmas Festival," "Tchaikovsky Discovers America" and "Jim Cosgrove Live!" The season also includes performances of Handel's Messiah, an annual joint venture with the Independence Messiah Choir celebrating its 95th year and held this year in Helzberg Hall.
For tickets and information call 816-471-0400 or go to www.kcsymphony.org. Beginning in February, the Symphony Box Office will begin contacting current subscribers as part of a seating selection process that will include group presentations and personal meetings with box office staff. New subscribers may purchase subscriptions in advance and will be seated beginning in early May. Single ticket sales will begin in early August.
Kansas City Symphony 2011-2012 Classical Series, Kauffman Center for the Performing Arts
All concerts conducted by music director Michael Stern unless indicated.
September 23-25: Emanuel Ax, piano, music of Stravinsky, Beethoven (Concerto No. 4), Chen Yi (world premiere) and Respighi
October 28-30: Solists t.b.a., music of Beethoven, Messiaen (Les offrandes  oubliées) and Brahms (A German Requiem)
November 18-20: Behzod Abduraimov, piano, music of Bartók, Rachmaninoff (Rhapsody on a Theme of Paganini), Prokofiev and Hindemith
November 25-27: Tianwa Yang, violin, Carlos Miguel Prieto, guest conductor, music of Rimsky-Korsakov, Glazunov (Concerto in A minor) and Shostakovich
January 13-15: Asher Fisch, conductor and piano, music of Mahler, Mozart (Piano Concerto No. 17) and Brahms/Schoenberg orch. (Piano Quartet No. 1 in G minor)
January 20-22: Yo-Yo Ma, cello, music of Brahms, Lutoslawski (Concerto for Orchestra) and Dvořák (Concerto in B minor)
February 3-5: Jessica Rivera, soprano, Kelley O'Connor, mezzo-soprano, Mahler Symphony No. 2
March 2-4: Christoph von Dohnányi, guest conductor, music of Schnittke, Richard Strauss and Tchaikovsky (Symphony No. 6)
March 23-25: Joyce DiDonato, mezzo-soprano, music of Haydn, Rossini (Giovanna d'Arco), Jake Heggie (The Deepest Desire) and Bizet (selections from Carmen)
March 30-April 1: Yefim Bronfman, piano, music of Kellogg, Bartók (Concerto No. 2) and Mozart ("Jupiter" Symphony)
April 13-15: Benjamin Beilman, violin, music of Ives, Bruch (Concerto No. 1) and Dvořák (Symphony No. 9, "From the New World")
May 18-20: Bernard Labadie, guest conductor, Arnaldo Cohen, piano, music of J.C. Bach, Mendelssohn, J.M. Kraus and Haydn
June 15-17: Joshua Bell, violin, music of Hartke (world mpremiere), Lalo (Symphonie espagnole) and Saint-Saëns: Symphony No. 3 ("Organ Symphony")
June 22-24: Beethoven's Symphony No. 9 ("Choral"); also music of Hovhaness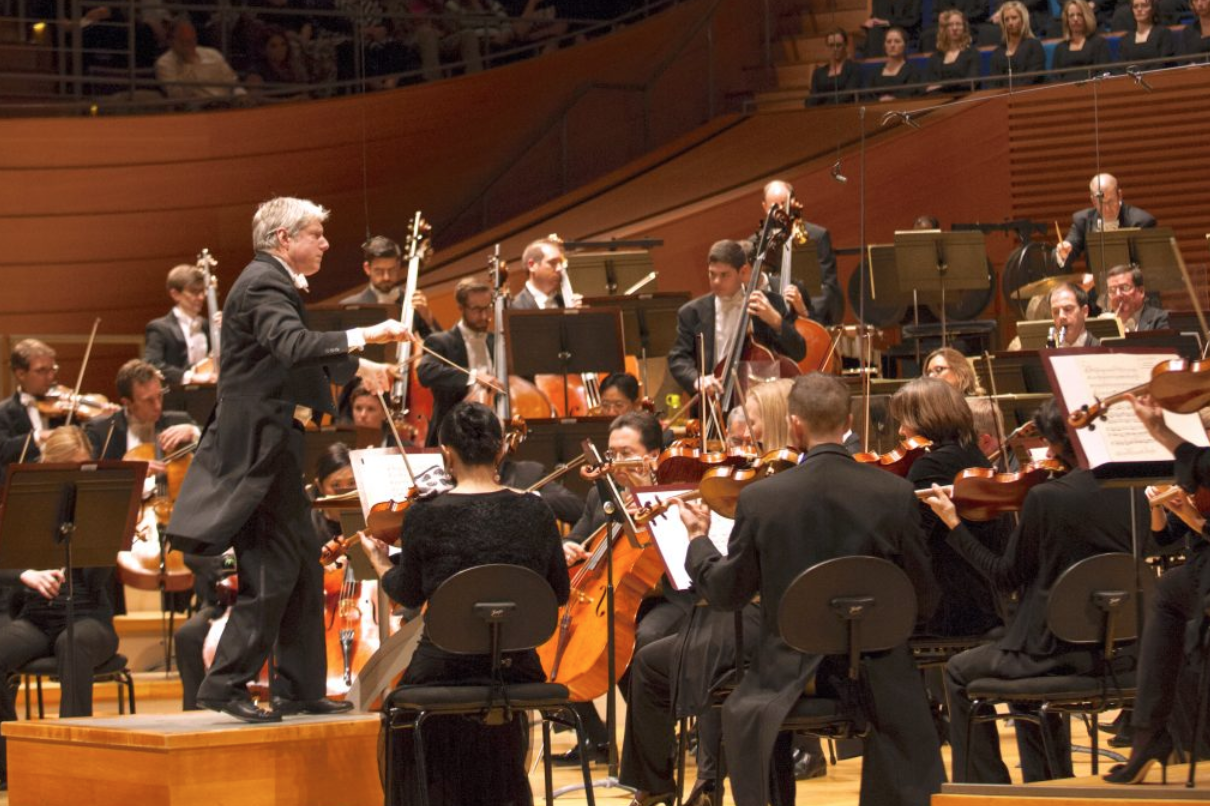 Suddenly, classical radio is back. Almost exactly 20 years after its disappearance from the FM dial, the music that Kansas City is becoming known for worldwide has made its way…
Artists have always delighted in playing notes that are not in the scale, or painting outside the lines, or staging plays is odd places. After a few weeks of hand-wringing,…
Choirs always seem to bring joy into a room. And if the singers are feeling it, chances are it will spread to the listeners. "You dispel any myths or any…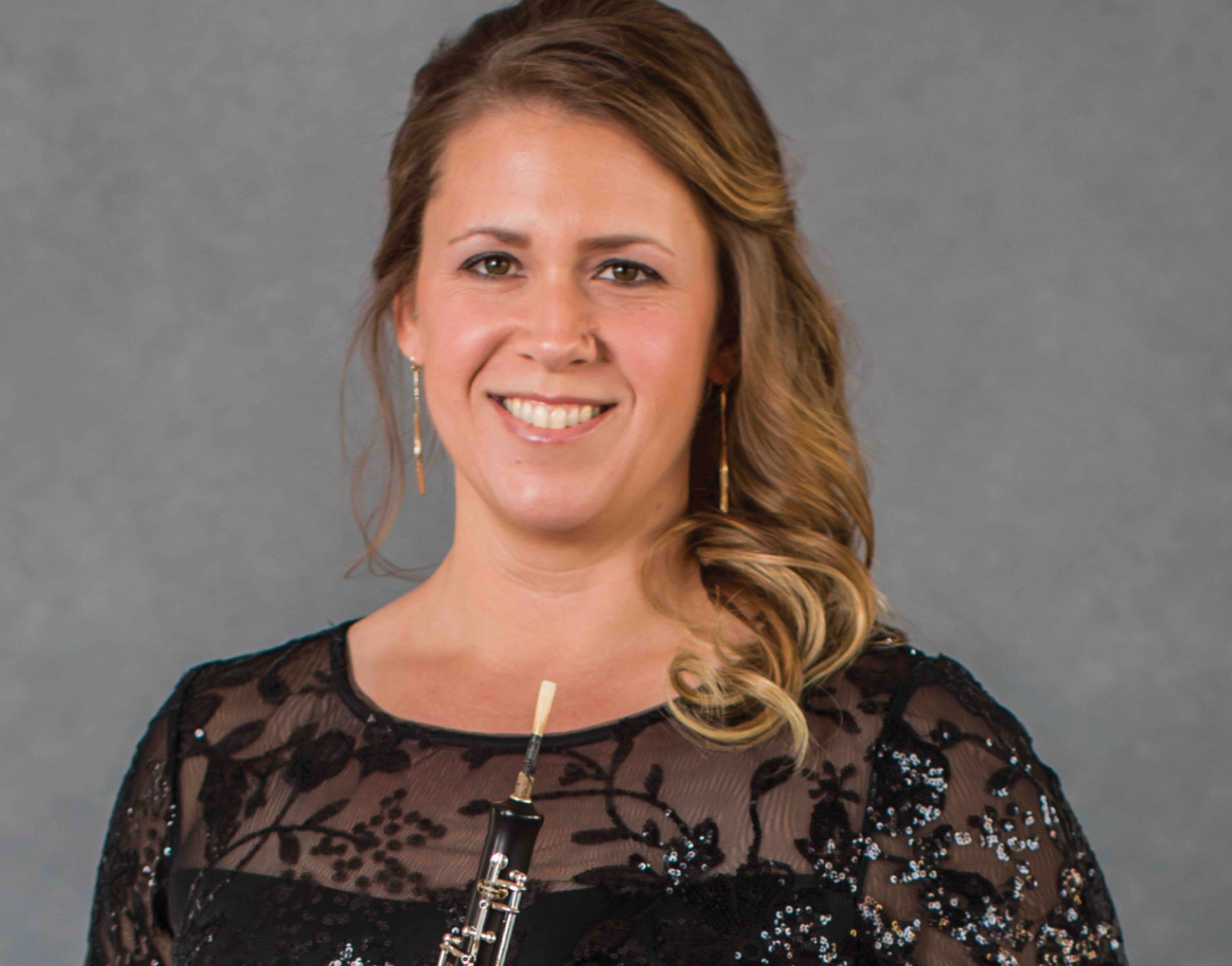 When oboist Kristina Fulton spends hundreds of hours carving Mediterranean cane into paper-thin strips of reed, she has a single purpose in mind: to produce the most gorgeous sound possible.…