Powell Gardens – Party Under the Moon: Cheers to 30 Years!
On September 23rd, Powell Gardens was the site for Party Under the Moon: Cheers to 30 Years!  The fun started with hors d'oeuvres and cocktails. Guests bid on fall plants, gustatory experiences and trips for the horticulturally-minded at the silent auction. While strolling through the Gardens, everyone savored the delicacies prepared by local chefs. Desserts were served in a tent, followed by a program and a toast to the 30th anniversary.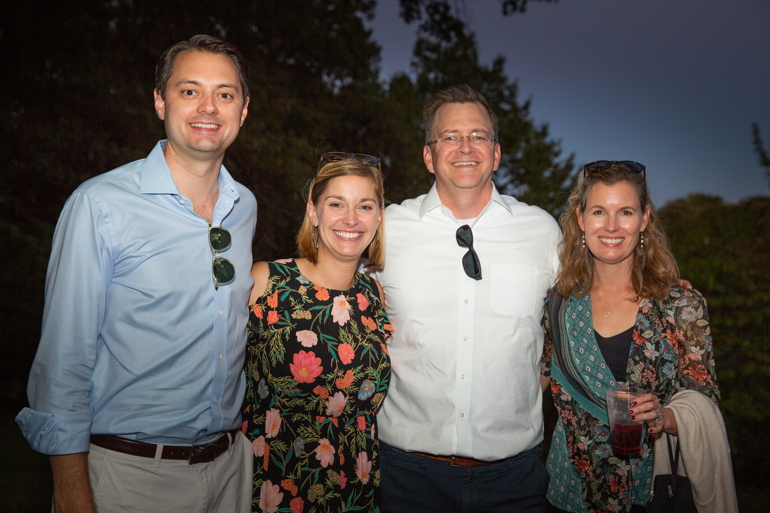 David and Anne Riker Powell with John and Jessica Peryam
Lon Lane's Inspired Occasions created the beautiful 30th anniversary cake.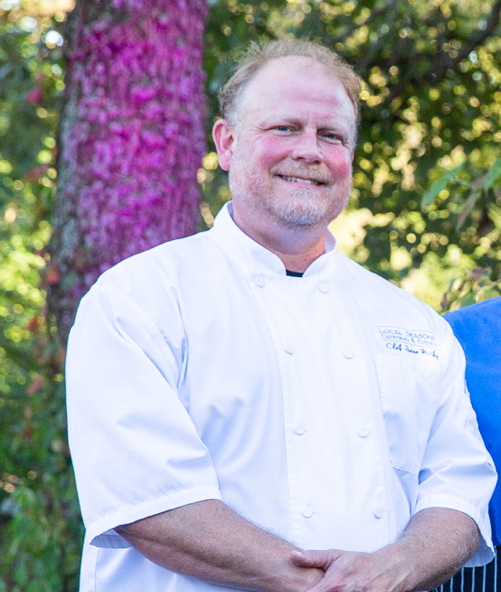 Chef Sean Kirby, Local Seasons Catering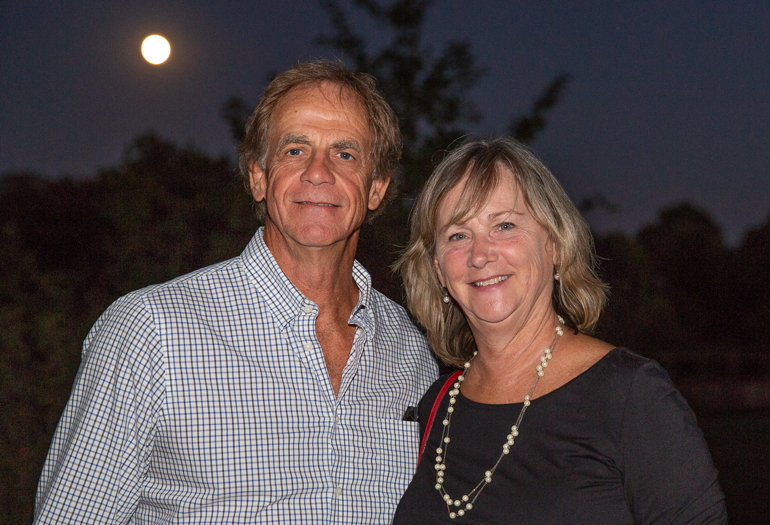 Bruce and Becky Monke, planning committee members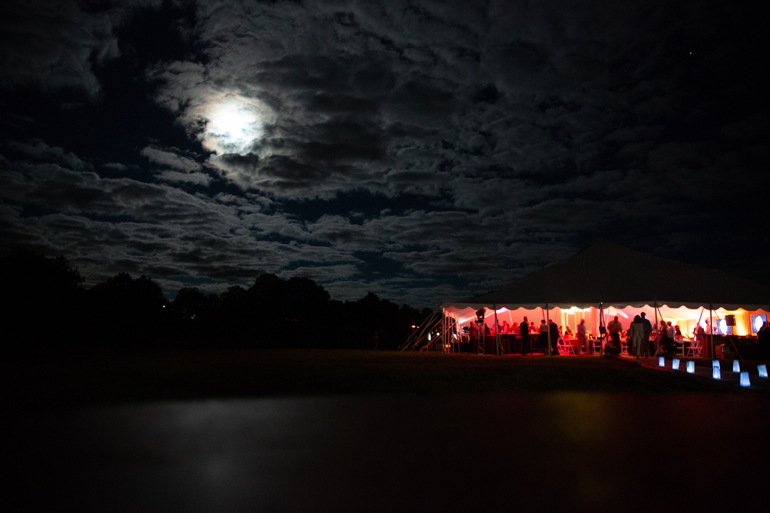 Guests gathered in the fabulous tent.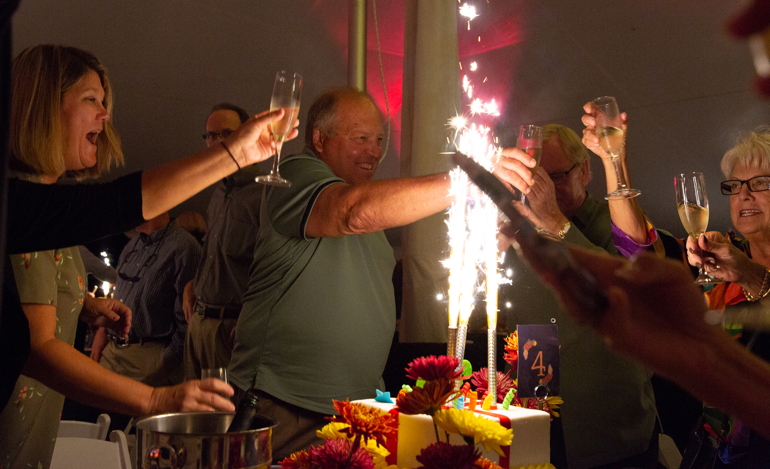 Guests toasted to 30 years of Powell Gardens.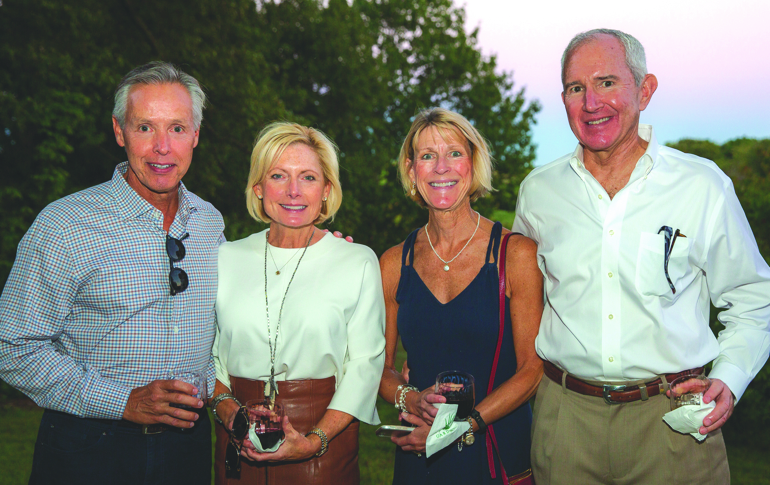 Perry and Kathryn Atha with Julie and Perry Johnson
Additional photos featured in the October 27, 2018 issue of The Independent
Photo Credit: Lea Murphy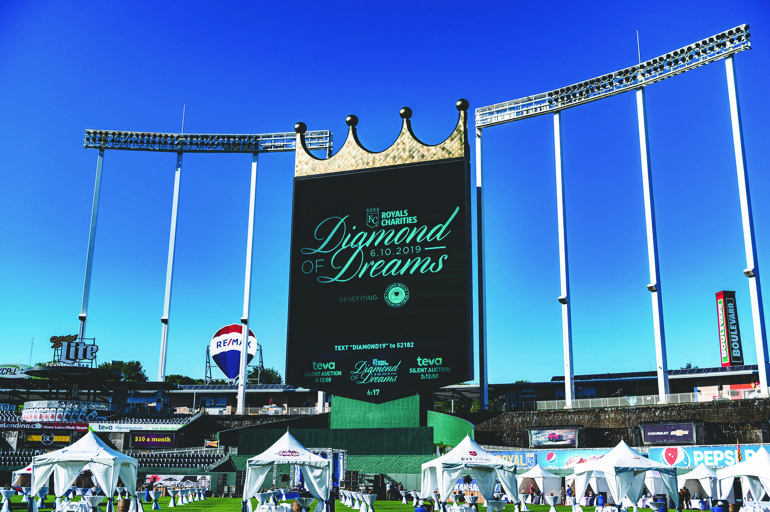 Kauffman Stadium was the setting for Diamond of Dreams, hosted by Royals Charities and the Glass family, on June 10th. Ben Aken was the chairman. Guests enjoyed appearances by current…
Big Brothers Big Sisters Kansas City's Legacy Invitational events were held on May 20th at Loch Lloyd Golf Course and on June 3rd at The National Golf Club. Guests enjoyed…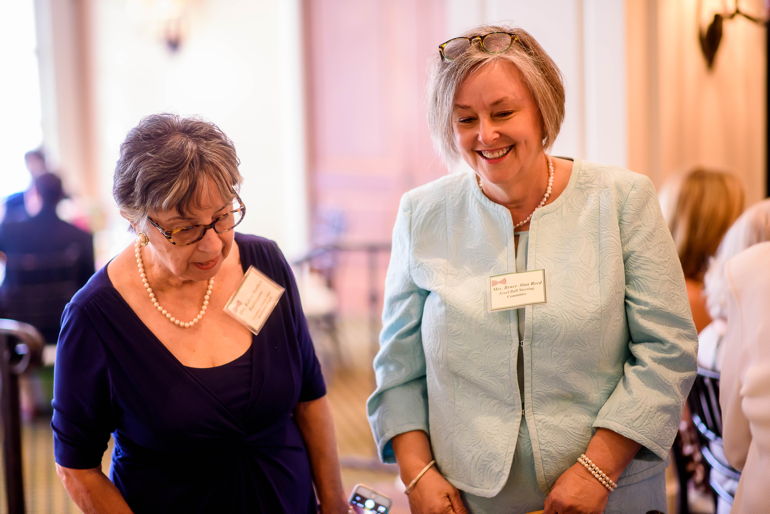 The Jewel Ball Gentlemen's Serenade was held on June 9th at Mission Hills Country Club. Ellen and Dan Bolen, Gentlemen of The Jewel Ball Serenade chairman, planned the festive event,…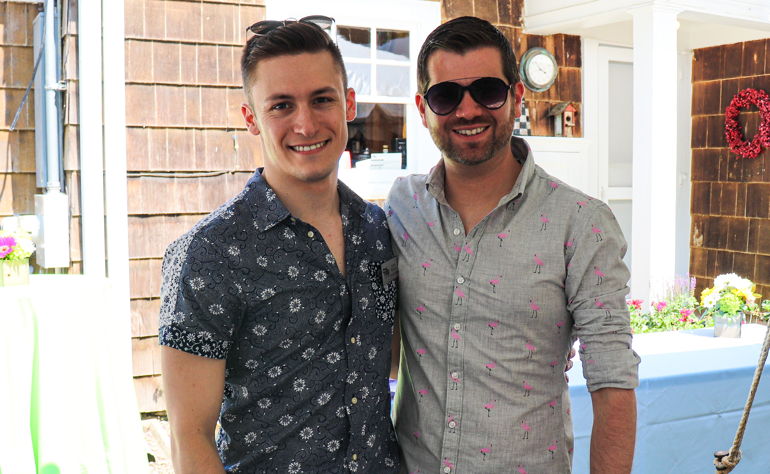 The fifth annual Eat, Drink & Be Jolly for the Folly! was held at the lovely Hyde Park home of Brian Williams, Folly Theater. The garden party featured summery cocktails,…