Rachel's Reads – April 2019
"There is no such thing as a child who hates to read; there are only children who have not found the right book."
-Frank Serafini

As a life long and voracious reader, I understandably love books, but I enjoy sharing the joys of reading even more. It is so wonderful to recommend the perfect book to a person and see them after experiencing it. I wish everyone could savor the joys of reading but I have sadly seen that a lot of teens lose interest based on the books they read in school. 
My high school reading experience incorporated a lot of books I want students to read, including Jane Austen, Maya Angelou, Charles Dickens, Toni Morrison, Margaret Atwood, William Shakespeare, and George Orwell, and a few books I wish were taught later, such as The Great Gatsby and The Catcher in the Rye. Both are books I feel should be read later in life as most teenagers don't recognize the deconstruction of the glamorous lifestyle present in The Great Gatsby and the distance between author and protagonist in The Catcher in the Rye. I think books are chosen for a specific reason and others show the same thing just as well. For example, the historical lessons in Joseph Conrad's Heart of Darkness are taught better by Chinua Achebe's Things Fall Apart.
The literary canon we are taught is mainly white male authors with a few females and authors of color thrown in. Add in the fact that most of the authors students are reading are from at least a century earlier, and it is easy to see why many students think of reading as a chore. As Katherine Paterson said, "It is not enough to simply teach children to read; we have to give them something worth reading." I would add that we need to give them something worth reading at the right time. 
Most students want books and characters they can relate to and see themselves in, which is why I think we should include more recent books and more diverse books in our curricula. Not only do the books add more depth for the reader but they can also experience viewpoints different from their own. As Tananarive Due stated, "'Diversity' should just be called 'reality'. Your books, your TV shows, your movies, your articles, your curricula, need to reflect reality." For these reasons, here is a list of books that I would love to see taught in schools. 
The Absolutely True Diary of a Part-Time Indian by Sherman Alexie
The Complete Maus by Art Spiegelman
The Complete Persepolis by Marjane Satrapi 
Speak by Laurie Halse Anderson
In the Time of the Butterflies by Julia Alvarez 
The Hate U Give by Angie Thomas
Fun Home by Alison Bechdel
Kindred by Octavia Butler
Black Rain by Masuji Ibuse
Americanah or Half of a Yellow Sun by Chimamanda Ngozi Adichie
The God of Small Things by Arundhati Roy
I Am Malala by Malala Yousafzai 
The Kite Runner or A Thousand Splendid Suns by Khaled Hosseini
The Song of Achilles and Circe by Madeline Miller
The Joy Luck Club by Amy Tan
In sharing this list with a few teachers, they wanted to include: 
Locomotion by Jacqueline Woodson
Where the Mountain Meets the Moon by Grace Lin
What books would you like to see taught in schools?
Happy Reading!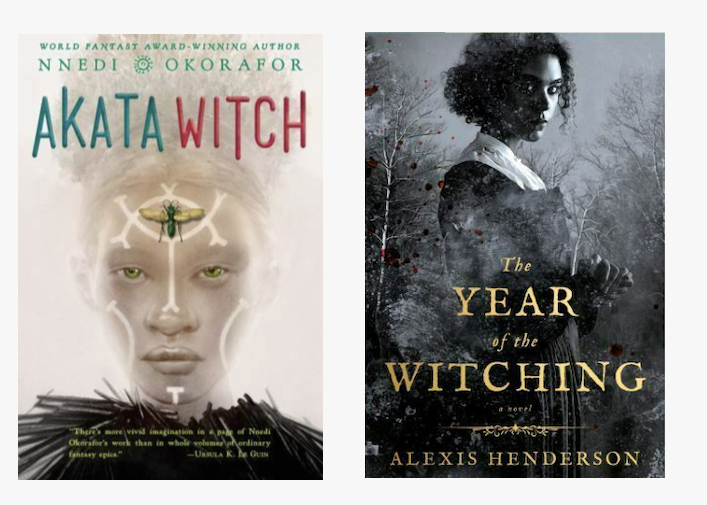 "Double, double toil and trouble; Fire burn and caldron bubble." – William Shakespeare's Macbeth The temperature is finally dropping, the nights are getting longer, and fall has finally arrived. While…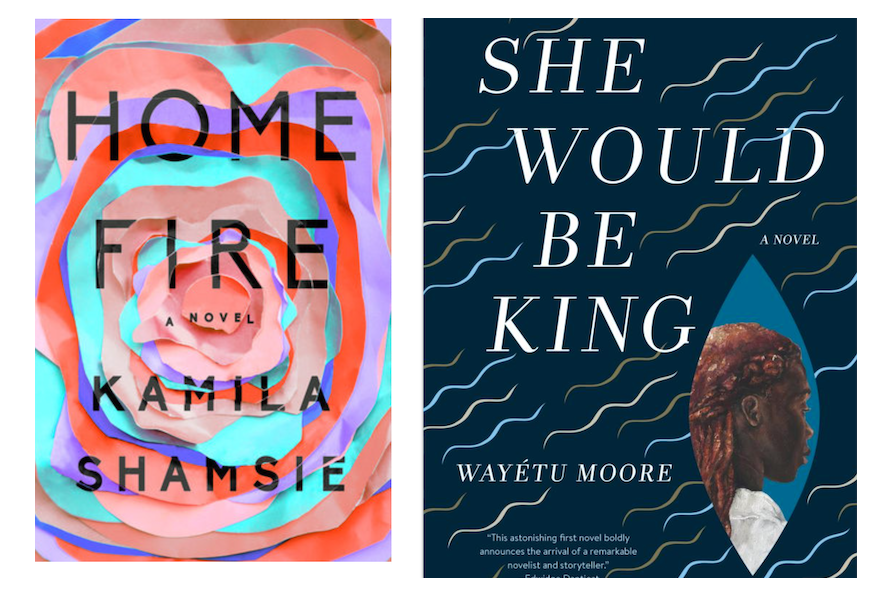 When I was quite small, I stumbled across a copy of Edith Hamilton's Mythology and became absolutely enthralled with the world of Greek mythology. From there, I tore through every…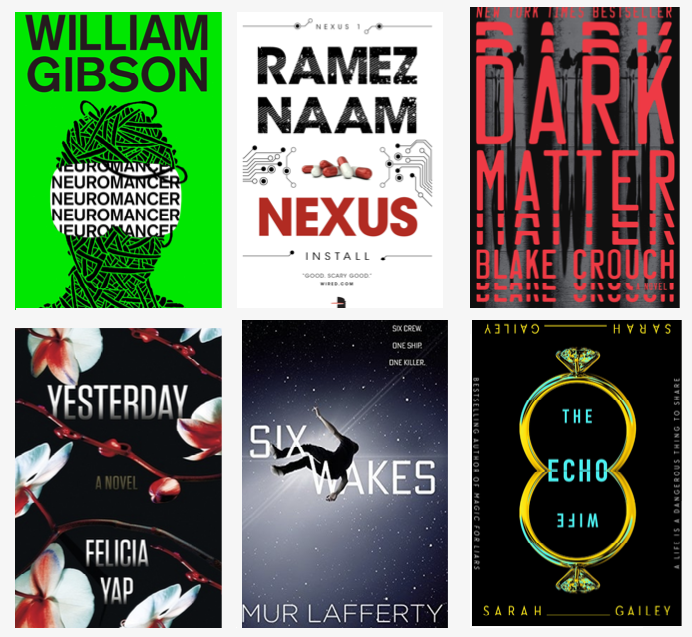 What do Dan Brown, Michael Crichton, and Stieg Larsson have in common? They have all written books that are considered techno thrillers.What exactly is a techno thriller? It is a…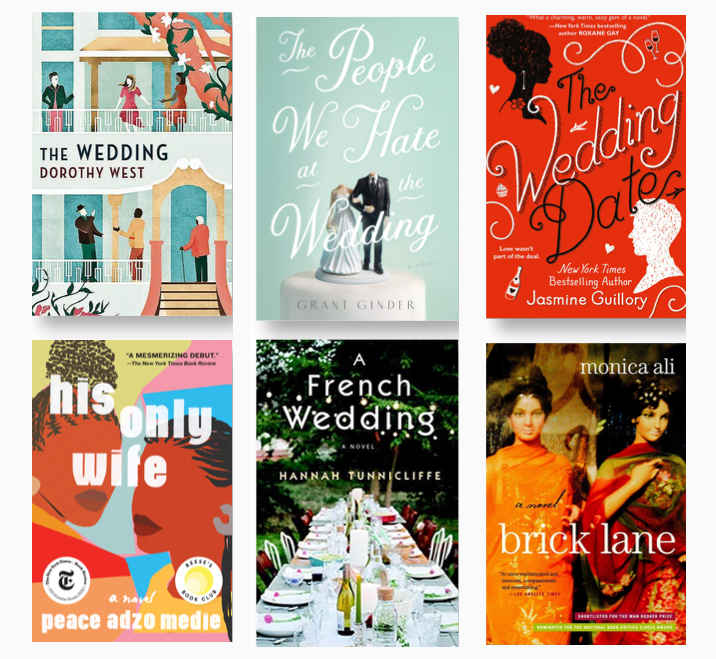 Wedding season has officially returned! After the quiet of last year, the summer weather has arrived and brought with it an extremely full calendar of ceremonies, showers, and parties. Weddings…