The Dish With Ann – Jovito's Italian Café
Leasa Caron, the owner of Jovito's Italian Café, is steeped in the lore of Our Town's local food establishments. Her former in-laws, The Fiorellas, owned all the Smokestacks and Jack Stacks. She and her ex-husband, Dr. Russell Fiorella, briefly owned a Smokestack up north. When restaurateur Jo Marie Scaglia moved back to Kansas City from California and started her catering business, Leasa helped her with that. "I learned so much from Jo Marie. She puts together ingredients that you wouldn't dream of and makes them all work beautifully." 
Leasa took a break from the food business and taught first grade at St. Elizabeth Catholic School for seven years. Then she went back to work for Jo Marie, managing The Mixx on the Plaza and helped open up the ones in the Power & Light District and in Hawthorne Plaza. 
As it turns out, Jo Marie's aunt, Mary Hart, had an Italian cafe she wanted to sell. Her daughter was pregnant, and Mary didn't want to sign another five-year lease. "My boyfriend, Steve Waldman, who worked at U.S. Foods for many years, thought we were close to retiring," Leasa said, laughing. In 2015, Leasa bought Jovito's Italian Café, tucked away in a strip mall on State Line. The restaurant is cozy and inviting, chock full of comfy armchairs, cafe tables, art, and memorabilia. Everything, including the divine Italian bread, is homemade. "All the cooks stayed. I couldn't have survived without them, and I always remind them what a good job they're doing. It was a turnkey operation, completely status quo, after I bought it from Mary. I didn't want people saying, 'these meatballs just don't taste the same.'"
Leasa is lucky in that Mary still bakes her delectable Italian cookies and cupcakes for the restaurant. And the place is truly a family affair. Anna Fiorella, Leasa's daughter, makes all the other divine cookies and sweets. Both her son, Alex Fiorella, a recent UMKC law school graduate, and Steve help out behind the counter. "I make comfort food, not high end fare like Jasper Mirabile's. We have a simple menu that's consistent. That's what makes us successful."
Our group of hungry bridge players wanted to try everything and absolutely adored the Old World Italian vibe of the place. We thought the bread was amazing and could have consumed an entire loaf. As an extra treat, Leasa and Steve brought us cheesy bread, which we thought was better than eating pizza. The toasted ravioli was crunchy on the outside, full of fresh, soft ricotta cheese on the inside. The chicken spiedini special was tender and flavorful. The Sicilian sandwich, which consists of homemade Italian breaded steak, pan fried with tomato sauce, mozzarella, and provolone, was one of our favorites. And we couldn't resist ordering the meatball grinder. The fluffy roll cocooning the meatballs was an absolute winner.
Anna's sugar and fudgy chocolate cookies were nothing short of phenomenal. And to top it off, we had to sample the tiramisu, which was deemed one of the best we've ever had. (One of us, who doesn't even care for tiramisu, loved this version.) By the end of the meal, we were all stuffed and content. We decided that you don't have to drive all the way to The Hill in St. Louis to get first-class, Italian food.
Leasa thoroughly enjoys operating Jovito's Italian Café because her customers are so sweet and thoughtful. "They come for our classic, made-from-scratch Italian food. It's like being at our home for a meal."
Jovito's Italian Cafe
12309 State Line Road
Kansas City, Missouri 64145
816-943-9988
jovitoskc.com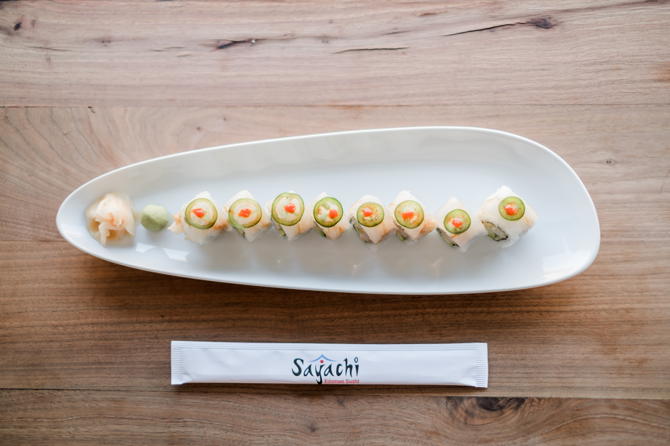 Sayaka Gushi Falcon is the owner of the new sushi and oyster spot, Sayachi, in Brookside, along with her husband, Chef Carlos Falcon of Jarocho fame. She may be one…
One of the joys of living in Our Town right now is the plethora of quality, home grown restaurants that serve farm to table, locally sourced produce, fruit, and meat,…
The cuisine scene in Prairie Village has become even more extraordinaire, thanks to the July move of the already popular French Market into the now-shuttered Pinot's Palette. And the secret…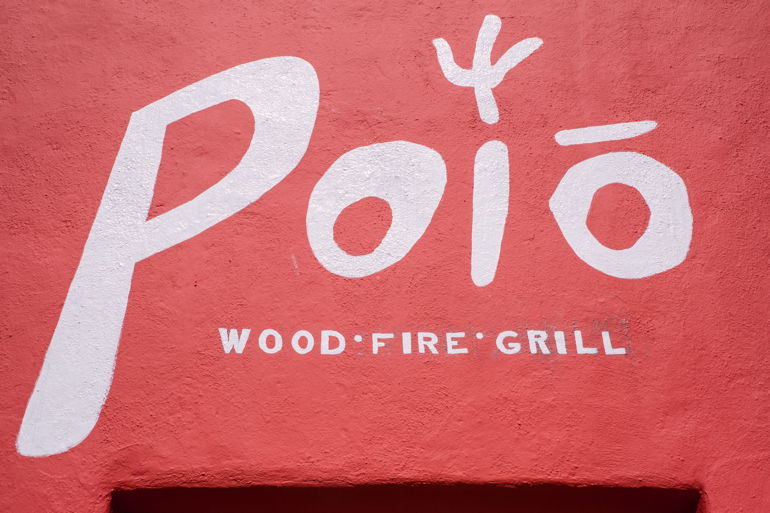 Tucked off Southwest Boulevard, Poi-ō – a play on the enunciation of the Spanish word for chicken, pollo – has a hipster vibe that is obviously attractive to the non-stop…