Rachel's Reads – January 2021
"There are no truths, only moments of clarity passing for answers." – Michel de Montaigne

After finishing high school and college, I thought I would be happy to never read or write another essay. Fast forward several years, and once again the saying of "never say never" completely applies. I think school got me too used to the impersonal, formal, and almost dogmatic form expected of papers. Rediscovering Michel de Montaigne and his much more personal, relaxed, and often humorous style started to change my mind. I've found myself drawn to the form as I find that authors can be both artfully disordered and yet highly polished. They can tie together many disciplines and still call on the reader to join in the making of the meaning. Essay collections are especially great to pick up after the holidays as they are easy to pick up and put down and can help with screen time resolutions (especially before bed). Here are a few excellent essay collections that range across different genres and will inspire you to give essays a chance.
World of Wonders: In Praise of Fireflies, Whale Sharks, and Other Astonishments by Aimee Nezhukumatathil
This collection of essays was named Barnes and Noble's Book of the Year for 2020. Aimee writes about the natural world, what its creatures can teach humans, and about her history. She shows how no matter where she was, Kansas to Arizona to India to New York, she could turn to the inhabitants of the world for guidance. The warm and lyrical collection will make you fully appreciate the gifts of the natural world.
The Unreality of Memory: And Other Essays by Elisa Gabbert
Elisa writes movingly on our obsession with disasters, climate anxiety, and our mounting collective sense of doom. Her research for each of these essays astounded me, and her hauntingly perceptive analysis made me incredibly reflective. She begs us to ask, "Can we understand the moment when we
are inside of it?"

On Immunity: An Inoculation by Eula BissPublished in 2014, this collection feels timely once again. It is a meditation on America's conception of illness and takes on the misinformation and paranoia surrounding vaccination. She reflects on her own experiences of motherhood, the global history of immunization, and ties together Dracula and the writings of Voltaire.
Intimations: Six Essays by Zadie Smith
I will read anything that Zadie Smith writes, so when I heard that she had a collection of essays about the experience of lockdown, I knew it would be a must read. Zadie doesn't disappoint. These essays are deeply personal and moving and are suffused with wit and tenderness. They are a beautiful reaction to the unprecedented times of 2020.
Braiding Sweetgrass: Indigenous Wisdom, Scientific Knowledge, and the Teachings of Plants by Robin Wall Kimmerer
I wish I had found this collection of essays sooner as they are absolutely breathtaking. Trained with the tools of science as a botanist, Robin is also a member of the Potawatomi Nation and believes that plants and animals are our oldest teachers. These different lenses are present and overlapping in this collection to great effect as they help us learn to listen to completely different languages and to learn the value of the generosity of the earth.
Wow, No Thank You.: Essays by Samantha Irby
Samantha is one of the most hilarious, laugh out loud inducing authors I have read. She is not shy at all about baring it all in her writing. This collection is sometimes raunchy, often times self-deprecating, while also being honest and pertinent.
Thick: And Other Essays by Tressie McMillan Cottom
This collection lives up to its title. It is thick with depth, intelligence, and wit as Tressie tackles beauty, black womanhood, as well as Obama and pumpkin spice lattes. It is brilliantly truthful and transgressively tender. She mines for meaning and reveals that even in the thick of it the personal, social, and political can be one and the same.
As promised, a few of last year's favorites from our readers are: The Girl with the Louding Voice by Abi Daré, The Midnight Library by Matt Haig, You Should See Me in A Crown by Leah Johnson, A Promised Land by Barack Obama, and Modern Comfort Food: A Barefoot Contessa Cookbook by Ina Garten.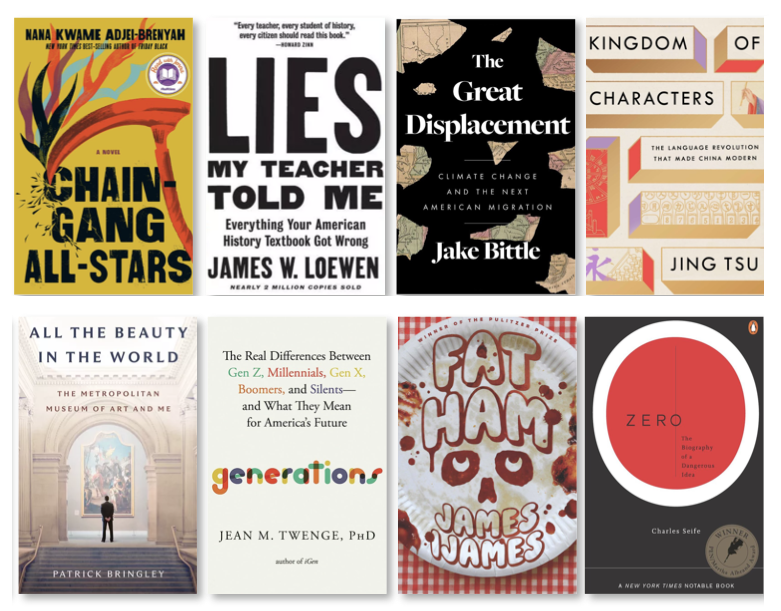 As we celebrate the summer (and the end of that crazy heat dome), autumn is heading toward us full steam ahead. There is something about September especially that just has…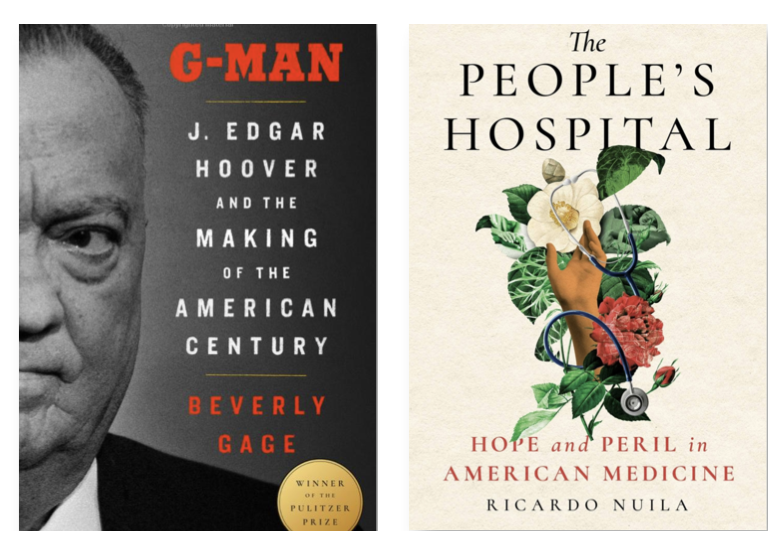 "A non-fiction writer is a storyteller who has taken an oath to tell the truth." – Russell Freedman I have been on a massive non-fiction kick recently. Every time I…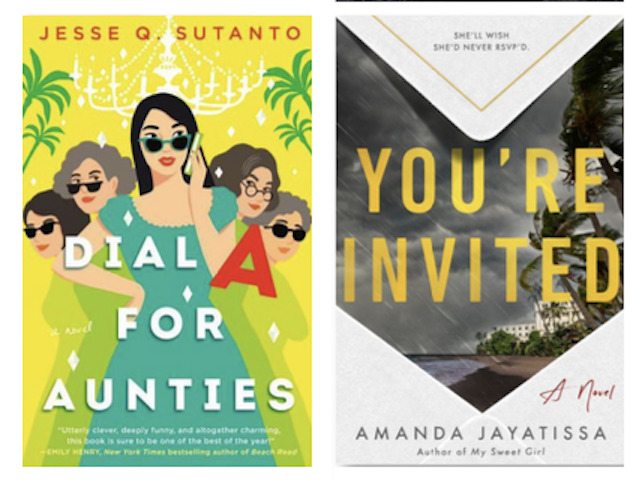 The most dramatic season of the year is upon us: wedding season! I'm not sure there hasn't been one wedding without at least a smidgeon of drama. Whether it comes…
"It is not our differences that divide us. It is our inability to recognize, accept, and celebrate those differences."  – Audre Lorde Books, like people, come in all types of…