REVIEW: Rep scores big with sharp commentary on race in America
The Royale is a powerfully crafted piece of theater that addresses an issue that is still with us. Marco Ramirez' 85-minute play reflects on the legacy of Jack Johnson, the first Black prizefighter to win the Heavyweight Boxing Championship, a title he held from 1908 to 1915. But it is also a drama about a Black man fighting for a place on the American historical-cultural landscape, barely a generation after the end of the Civil War. If its concerns and conflicts still feel current today, more than a century later, that is to America's shame.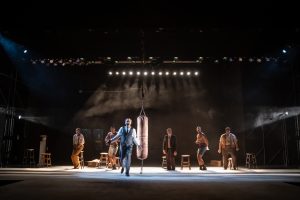 The Kansas City Repertory Theatre's ingenious production, directed and choreographed by Steph Paul, brings spare intensity to the Copaken Stage, with minimalist set designs by Yu Shibagaki and fight scenes that are once stylized and abstractly realistic.
During the matches, both pugilists face the "fourth wall" (the audience) as they land symbolic punches with shouts and shoulder-and-elbow gestures. From this stance they are able to react to punches, engage us in dialogue and, occasionally, reflect. The play is more think-piece than it is Raging Bull, with bruise-free bellicose "action" punctuated by driving rhythms generated from claps and stomps. (The production continues through March 27th.)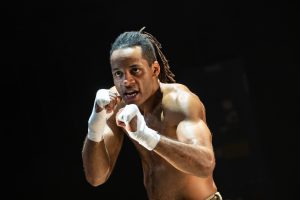 During the first fight, Jay "The Sport" Jackson (a character based on Jack Johnson, played with glowering presence by Semaj Miller) shows brazen certainty while defeating Fish (Rasell Holt), who instead of confidence displays a sort of tender vulnerability. Fish is the best opponent Jay has had so far, though, and he becomes his friend and sparring partner.
Meanwhile boxing promoter Max (brashly energetic Joshua Gleeson) tries to negotiate a title fight for Jay: no easy task in an era in which the idea of a Black heavyweight champion was almost unthinkable. Walter Coppage as Jay's trainer, Wynton, is a savvy, guiding light to the young boxer: It is he who describes, toward the end, the chilling details of the gladiator-like venue from which the play derives its title.
Kudos also go to the dreamily "present" lighting of Minjoo Kim, fierce costume designs by Izumi Inaba, and intricate sound design by Mikhail Fiksel. Filling out the ensemble are Robert Vardiman and Terrace Wyatt, Jr., both of whom contribute to the rhythmic backdrop while remaining mostly in the shadows.
Most striking here is the appearance of Nina (an avidly sincere Teonna Wesley), Jay's straight-talking sister, who carries on an argument with her brother in a manner that is so savvily theatrical that I am loath to spoil it for the reader. Nina sees the larger ramifications of the fight, and the negative repercussions that a victory might have for Blacks across America. (The fight's outcome did indeed cause race riots.)
Jay sees it as a potential personal victory: Nina worries that white America is not as ready for equality as her brother is. Her plea speaks worlds about the recalcitrance of our nation to accept change, and the minefield that Blacks have had to negotiate in moving forward.
For tickets call 816-235-2700 or go to kcrep.org.
To reach Paul Horsley, performing arts editor; send an email to paul@kcindependent.com or find him on Facebook (paul.horsley.501) or Twitter/Instagram (@phorsleycritic).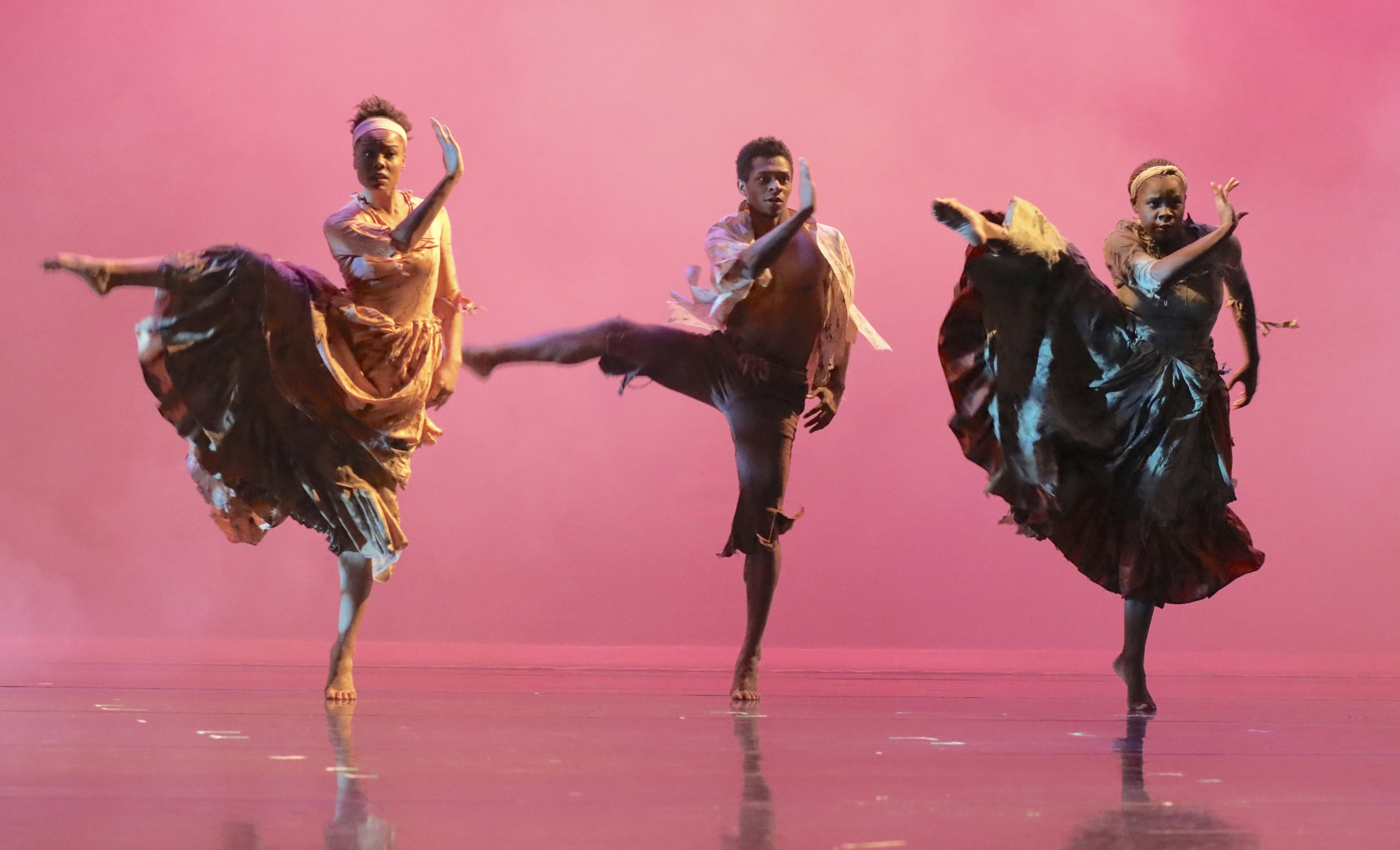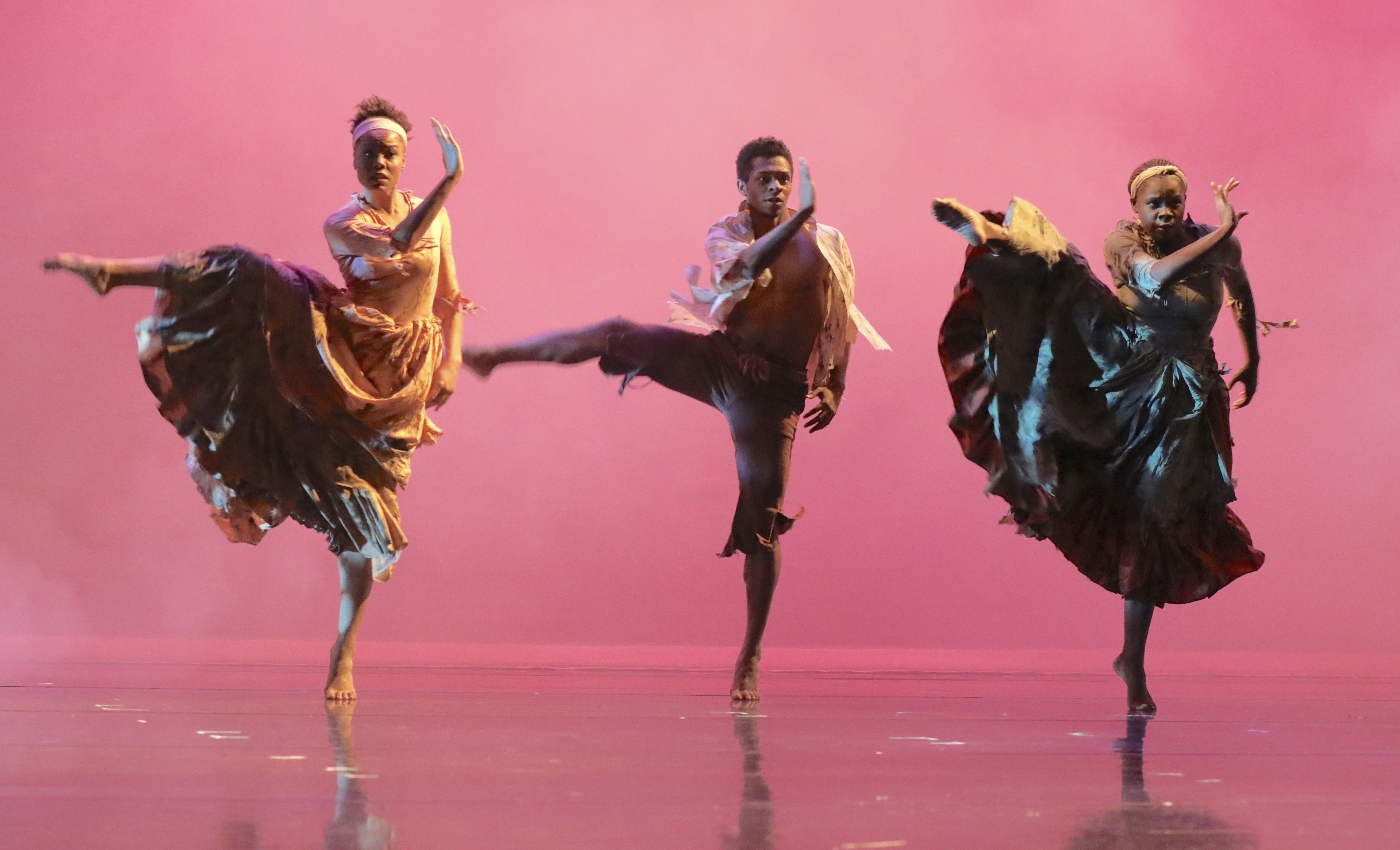 The common perception that the dance world is controlled chiefly by men might be partly true, but the situation in Kansas City presents a noticeably different landscape. Consider this: Of…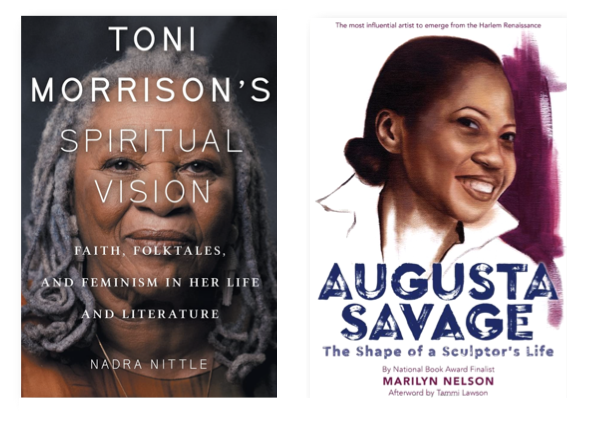 "The most difficult thing is the decision to act, the rest is merely tenacity." Amelia Earhart In this toast to trailblazing women, I wanted to recommend memoirs and biographies of…
Since 1986, Women's Employment Network (WEN) has lived out its vision of advancing positive change in the lives of women, their families, and the community, one woman at a time.…
The words on the wall (and on Instagram, over and over again) say it all: "Strong Women Lift Each Other Up." The mural appears on the exterior of the building…