Rockhurst University – Leadership Series
March 26th was the date for the Rockhurst University Leadership Series. The seventh annual event was held at the Muehlebach Tower of the Kansas City Marriott Downtown. Joe Montana, NFL Hall of Fame quarterback, was the featured speaker. Tom McDonnell and Tom McCullough were honored with the Rashford-Lyon Award. Chris Huber and Greg Fendler served as the event co-chairmen.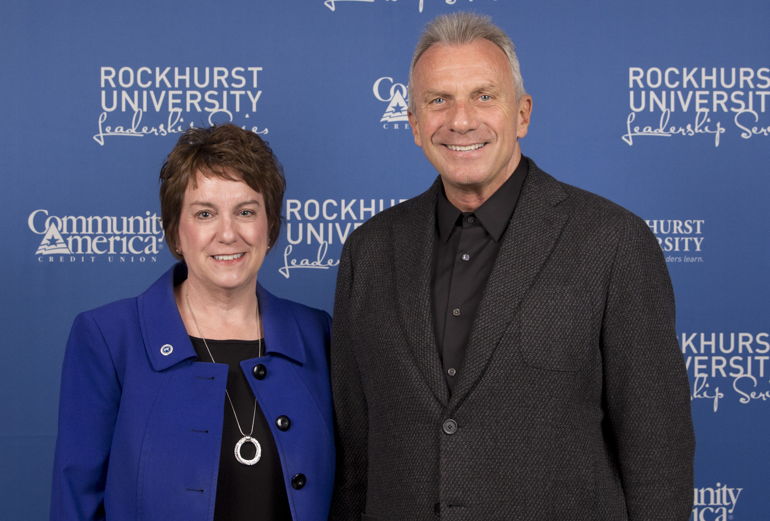 Pat Mosher, Rockhurst University Leaders Council; and Joe Montana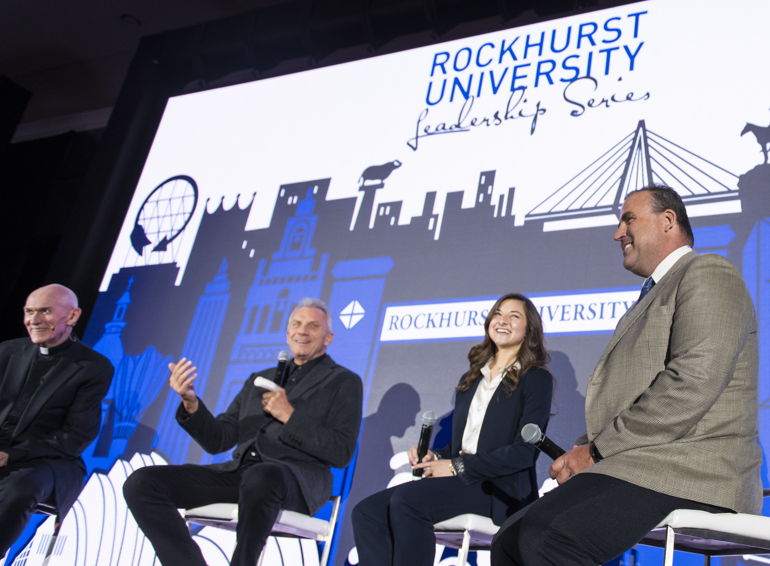 Reverend Thomas B. Curran, S.J., Rockhurst University; Joe Montana, featured speaker; Kalie Arnold, Rockhurst student; and Tim Grunhard enjoyed a conversation on stage at the event.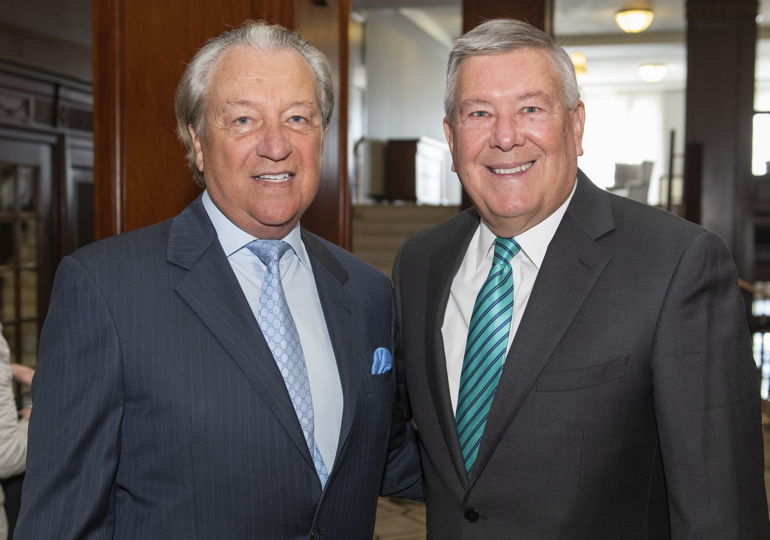 Carl Peterson and Denny Thum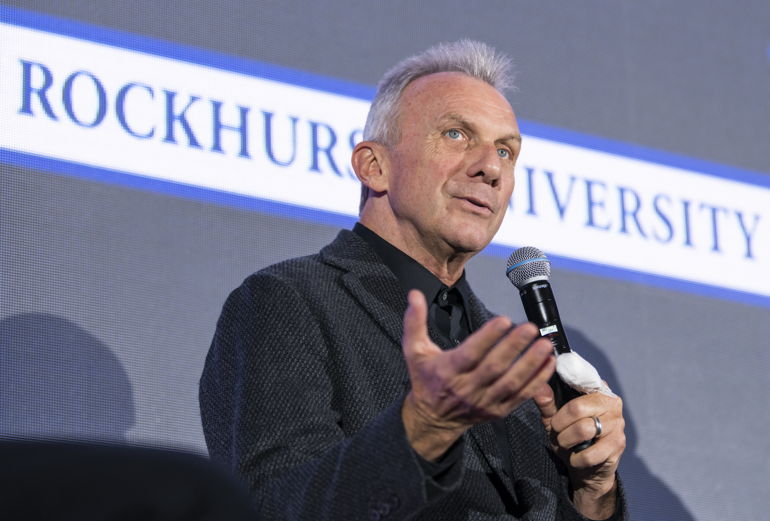 Featured Speaker Joe Montana addressed the guests.
Additional photos featured in the May 11, 2019 issue of The Independent
Photo Credits: Mark McDonald and Rockhurst University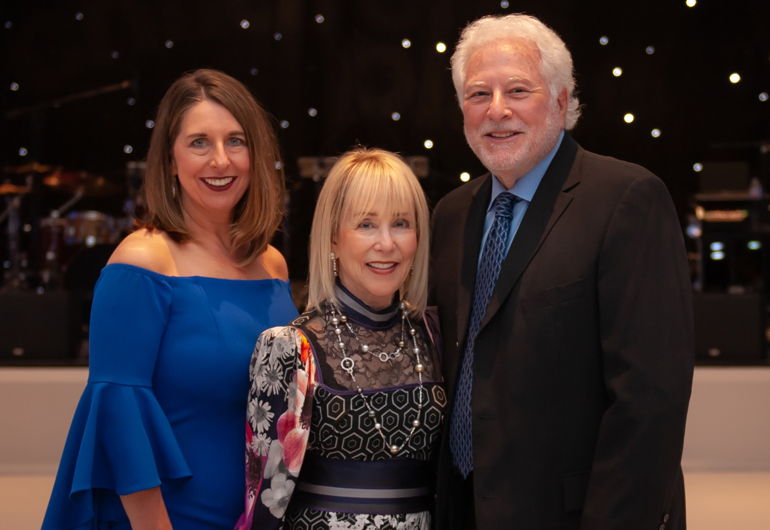 April 6th was the date for the Angel Board's Angels' Gala, a benefit for The Children's Place, which was held at the Muehlebach Tower of the Kansas City Marriott Downtown.…
More than 1,400 guests enjoyed Boys & Girls Clubs of Greater Kansas City's Kids Night Out event at the Overland Park Convention Center. The April 12th gala featured a fabulous…
New York Times best-selling author and Kansas City native Gretchen Rubin signed copies of her new book, Outer Order, Inner Calm: Declutter & Organize to Make Room for More Happiness…
Guests enjoyed the house and outdoor spaces when Jeanne and Joe Brandmeyer opened their lovely home for the Benefactor Party for the Lyric Opera Circle's Lyric Opera Ball – For…