RUSSIAN SOULS, AMERICAN ACCENTS: Symphony to feature homegrown violinist in all-Russian program
Maria Ioudenitch has spent most of her 23 years in Overland Park and, more recently, in Philadelphia and Boston, but she feels her artistic soul is Russian to the core. And, in fact, the aspiring violin virtuoso, who performs the Glazunov Concerto with the Kansas City Symphony from January 11th through the 13th, was born in Balashov in south-central Russia, where much of her mother's large musical family still lives.
Maria has no early memories of the isolated town of 100,000 inhabitants (though she has visited it since), because by the time she was a toddler, her family had already moved to Kansas City: For you see, her father, Uzbekistan-born Stanislav, was pursuing graduate studies at UMKC Conservatory in preparation for the 2001 Van Cliburn Piano Competition victory that would put the Ioudenitch name on the international map.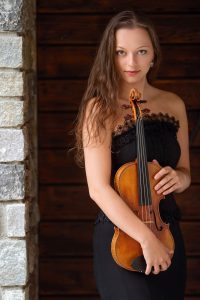 "I always say I'm from Balashov," said Maria, whose mother, pianist Tatiana, runs the Young Artists Music Academy in Overland Park, and whose father teaches at Park University and at the Oberlin Conservatory. "I was born in Russia but grew up in Kansas City. … I'm so proud to be in this country, but at the same time my soul is Russian."
Thus it seems especially apt that Maria, a recent Curtis Institute of Music graduate who now studies at the New England Conservatory, is making her Kansas City Symphony Classical Series debut with a composition that speaks to the very heart of Russian violin-playing.
The Glazunov Concerto, composed in 1905 as twilight descended on Tsarist Russia, embodies the deep, grand traditions of 19th-century Russian Romanticism. "I just fell in love with it," Maria said. "It's very 'Russian,' filled with overwhelming beauty, flowing melodies." It is also "devilishly difficult" in places, she added.
To complete the picture, for these concerts Maria is joined by St. Petersburg native Andrey Boreyko, a conductor widely admired for sophisticated interpretations of Russian music. The program also includes the local premiere of a recently rediscovered early Stravinsky work (Funeral Song, written as an homage to the 26-year-old composer's recently deceased teacher, Nikolai Rimsky-Korsakov) and the Third Suite of Tchaikovsky. Both are composers with strong ties to St. Petersburg, to Russia, and to Maria's soul.
Maria began violin studies at age three (though she said she actually has no memory of ever not playing the violin), first with the KC Symphony's Gregory Sandomirsky and later with Park University's Ben Sayevich, a Lithuanian-born virtuoso who studied with the Juilliard School's Dorothy DeLay and New England Conservatory's Eric Rosenblith.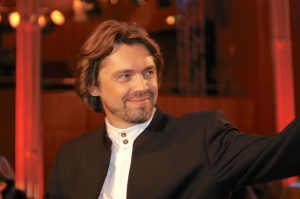 As her parents, Stanislav and Tatiana, were both pianists, it made sense for them to let their daughter try something a little different: So they gave her "this little violin … without any drama," Stanislav told KCUR-FM's Laura Spencer. "And it did work well and it was fun for her."
Maria developed quickly on the instrument (her late paternal grandfather, Vladimir, was a prominent violinist in Uzbekistan), and soon she felt quite at home in her own musical family. (Her mother studied at Tashkent's renowned Uspensky School of Music alongside Stanislav, and her paternal grandmother, Marina Sultanova, is a prominent pianist-teacher in the KC area).
A bright student at The Barstow School, at 16 she realized (thanks partly to her parents' urging) that she had to choose between academics and music. She was an excellent student at Barstow, and academics were not off the table as a career choice. But it took only a few days for her to realize that the violin was an indispensable part of who she was.
"I now know myself as a person. … I wouldn't be able to excel at something academic and also be a professional musician. … And so after a few days I realized, no, I can't live without the violin." Looking back, she is grateful that her parents emphasized the importance of this decision. "I didn't have a clear path in my head" as to what an alternative path would look like, she said. "I could be mediocre in academics and violin, and I didn't want that."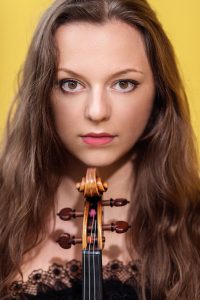 She quickly began winning competitions, including first prize at the Kansas City Symphony's 2012 Young Artist Competition and second prize at the Johansen International Competition in Washington, D.C. The former netted her a performance, with the KC Symphony, of Khachaturian's quirky Violin Concerto.
At Curtis, Maria was a student of Pamela Frank and Shmuel Ashkenasi, and for a year she was concertmaster of the Curtis Symphony Orchestra, during which the Orchestra toured Europe with Strauss' Ein Heldenleben (which features a prominent violin solo). She currently studies with NEC's Miriam Fried: a lifelong dream. Miriam is considered one of the great virtuosos of our time: A protégée of Isaac Stern, Ivan Galamian and Joseph Gingold, she is also one of the premiere violin teachers in America.
Maria's family and other mentors taught her to aim high, and that's exactly what she's doing. "I think I should try for a solo career first, and see how that fits me," she said, adding that her satisfying orchestral and chamber experiences have presented her with enticing alternatives. ("You can get the best of both worlds in a concertmaster position," she said.)
For now, she has a lot of music to learn. "We'll see," she said. The violin repertoire is vast, and international competitions beckon. "I want to push myself. … You have to take chances."
 The Kansas City Symphony's Russian Romantics program runs from January 11th through the 13th at the Kauffman Center. For tickets, call 816-471-0400 or go to www.kcsymphony.org. To reach Paul Horsley, performing arts editor; send an email to paul@kcindependent.com or find him on Facebook or Twitter (@phorsleycritic).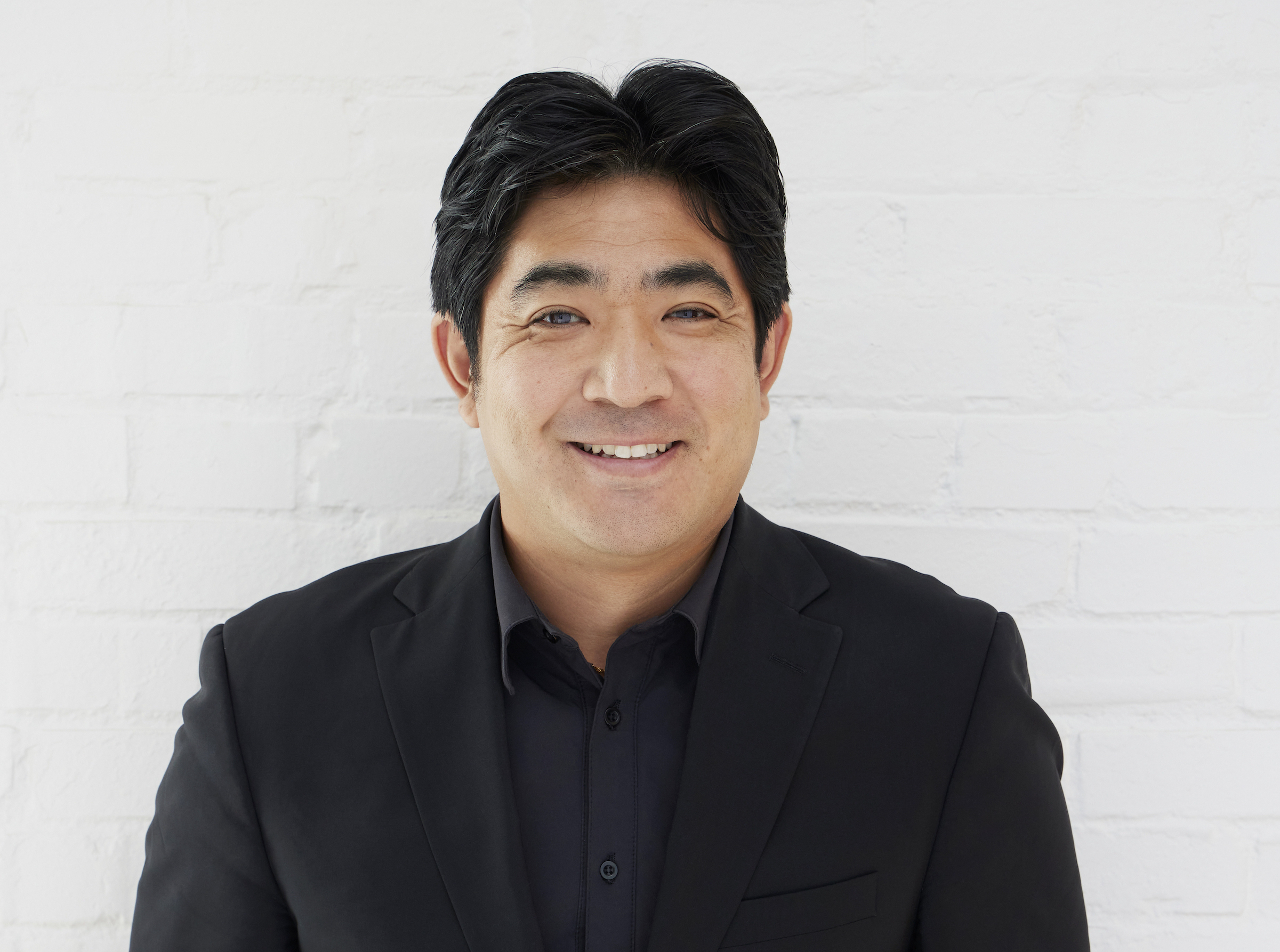 If you grow up in a home with a celebrated pianist for a mother and a world-renowned cellist for a father, there's a pretty good chance you'll at least consider…
There are many roads to a theater career. Andi Meyer prepared for her profession by way of several traditional routes: She studied theater as a teen in North Dakota and…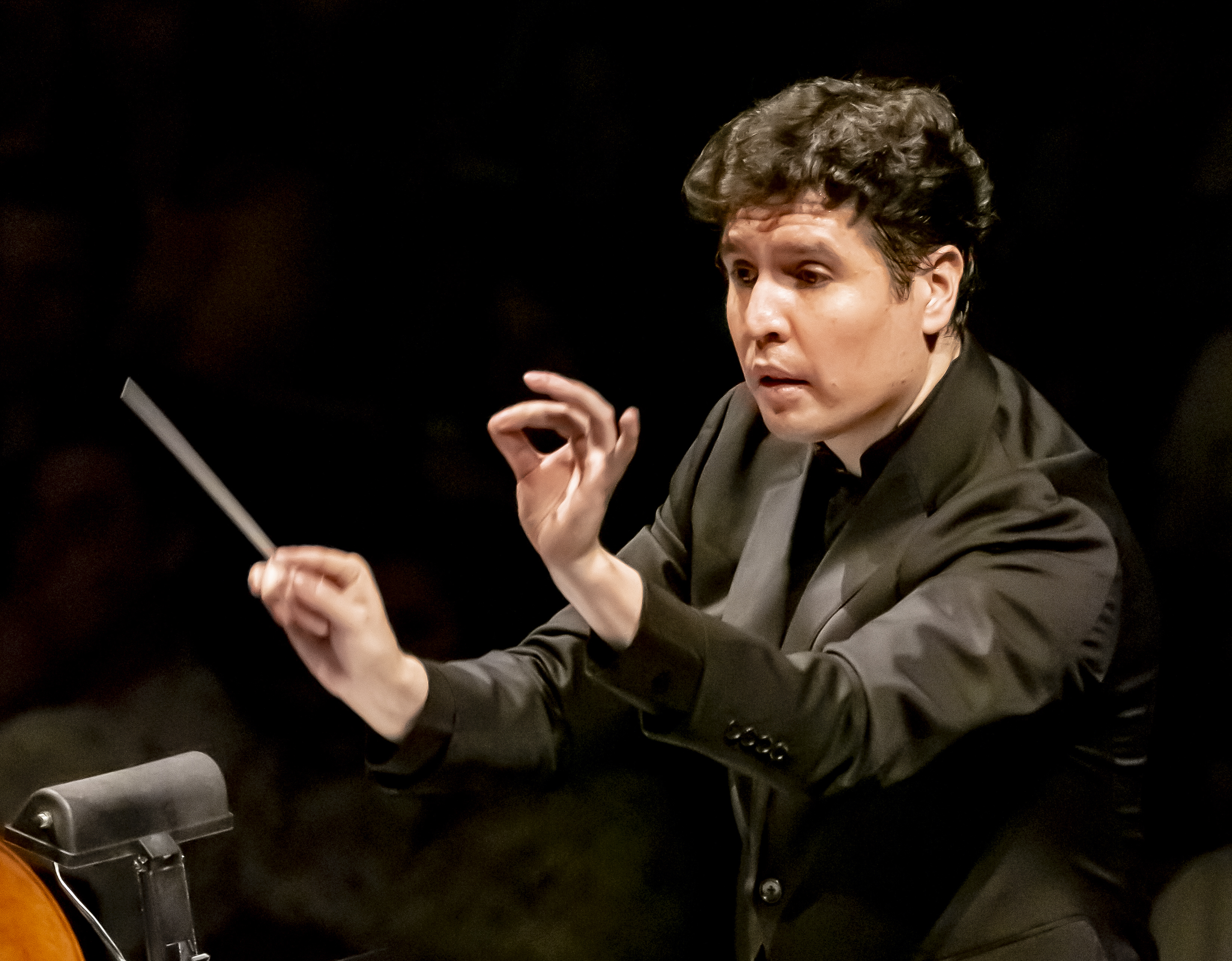 Gonzalo Farias may well be the busiest musician in Kansas City. The Chilean-born conductor, who this fall assumed the post of David T. Beals III Associate Conductor of the Kansas…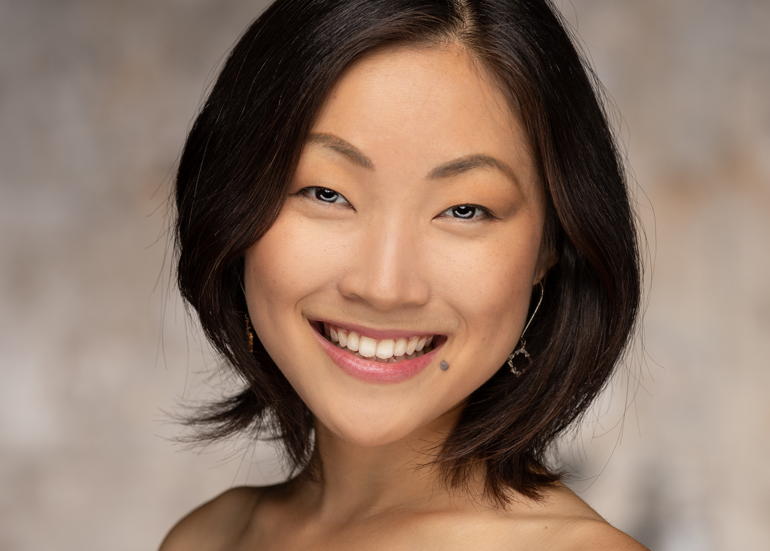 Naomi Tanioka's career path from her native Sapporo, Japan, to Kansas City Ballet might seem like a long and winding road, but in the context of today's dance world it…