Sally Sheffield Ingalls and Edward Keith
Dr. Kip Robinson introduced Sally Sheffield Ingalls, who recently had accepted a position in the advertising department at Harzfeld's, to Edward Keith, who worked in his father's business, the Robert Keith Furniture and Carpet Company. On April 4, 1931, their engagement was announced in The Independent. 
Sally was born in Atchison, Kansas, on October 10, 1906. Her father, Sheffield Ingalls, once served as the lieutenant governor of Kansas. Her paternal grandfather, John J. Ingalls, was a United States senator from Kansas. He coined the state motto, Ad astra per aspera ("to the stars through difficulties"). His design, (with some modifications), is the basis for the Kansas state seal. Sally and her grandfather had artistic talent in common. As The Independent once noted: "As a very young lady of nine, she had a drawing published in the Star; at 11, refinished furniture for her own room and painted the floor pink." 
After a brief stay at The University of Kansas, Sally studied art in Paris, France, and  Dusseldorf, Germany. She then returned to Paris and worked for an advertising agency.  On a visit home, she was offered the job at Harzfeld's.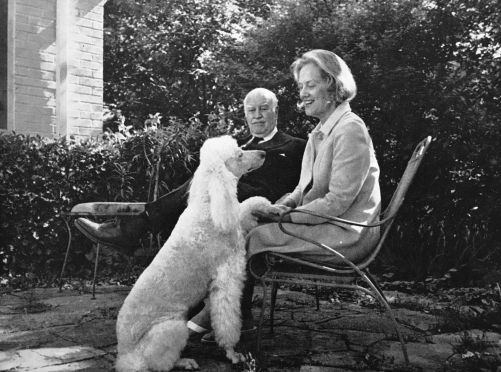 Ed attended Garfield School and Country Day School before he went east to Phillips Andover Academy. He left Yale after a year to enter the Army Air Corps. Ed was expected to work at Robert Keith, as the business was known. A brief stint proved it wasn't to his liking. Ed went to Arizona and worked as a cowpuncher. He was thriving  – and then, as The Independent recounted years later, "blood is thicker than trail dust, and family pressure brought him back to Robert Keith." 
Ed and his father were very different men. Robert was a Civil War veteran who founded his company in 1881 and retired only a year before his death. He was a founding member of The Kansas City Country Club, but was rarely seen there. As The Independent wrote, "In the early days, when others were lunching in clubs downtown, Mr. Keith chose to ride on horseback to his well appointed northeast home for a quiet, orderly noonday luncheon." Ed enjoyed tennis, squash and bridge, and often lunched at the University Club – he was on his way there the day he met Sally. At that time, he was a bachelor of 35.
They wed on April 25, 1931 in Atchison, Kansas. The couple set up housekeeping in Kansas City. Sally joined the Junior League and was a founder of the Friends of Art. The Keiths quickly became the parents of three children – Lucy, Robert and John. 
Ed's father, Robert Keith, died at the age of 95 in 1940. During WWII, Sally worked with Ed at Robert Keith; she was advertising and promotions manager, and he was the president. One suspects that Ed enjoyed himself more with Sally as a colleague.
Sally and Ed stayed busy. In 1945, Sally was a trustee of both the Kansas City Art Institute and the Kansas City Philharmonic Orchestra – and still found time for ice skating. Sally designed theatrical sets, the seal for The River Club and the commemorate service plate and ashtray for the Kansas City Centennial. Robert Keith was sold. In 1954, Ed opened his own business, Edward Keith, Inc., which sold home furnishings and offered decorating services. During the early 1960s, Sally was a founder and the first president of the Kansas City chapter of Alliance Française.
In 1972, Sally and Ed moved to Tucson, just the two of them and their poodle, George Artamanoff, who was named for a family friend. Ed told The Independent, "I have a lot of Arizona sand in my old boots." His time there was short: he died in 1977. Sally remained in Tucson. On October 6, 1982, she married a man she had known since their days at Kunstakademie Dusseldorf. Baron Walter Ostman von der Leye made his home in Barcelona, Spain, and the couple resided there until his death. Sally then returned to Tucson. She later moved to Cambridge, Massachusetts. Sally died on April 14, 2008 at the age of 101.        
Also featured in the March 17, 2018 issue of The Independent
By Heather Paxton
Photo Credit: Marilyn Spencer
When Martha Deardorff Shields and Edwin W. Shields began building Oaklands, they had been married for more than a dozen years and were the parents of a daughter and a…
Who remembers Alexander Woollcott? For some, what comes to mind is that he was a member of the Algonquin Round Table and a writer for The New Yorker magazine during…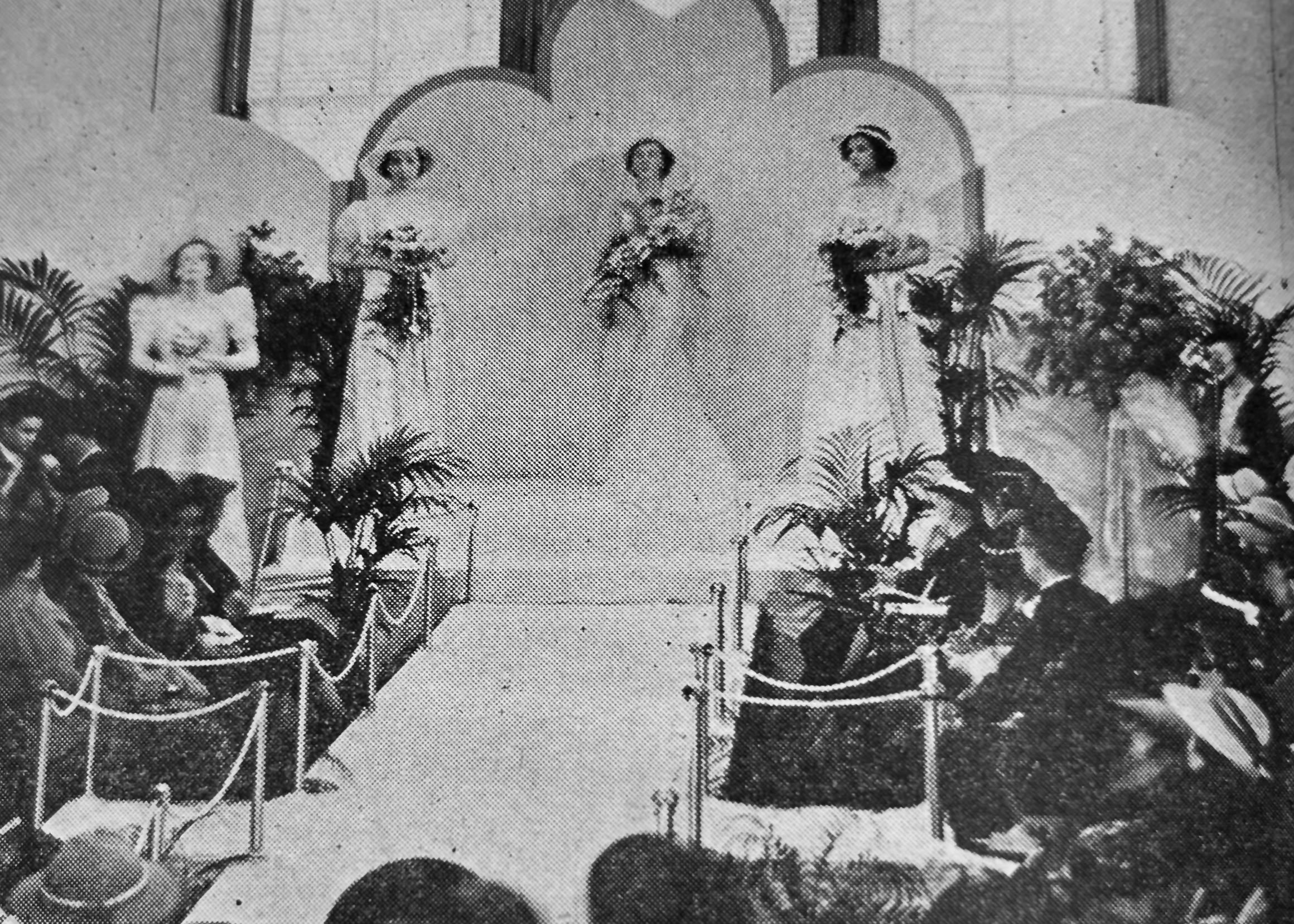 The third floor of Emery, Bird, Thayer was the site for a May 1937 fashion show featuring everything from beach togs to gardening overalls to bridal dresses, as they were…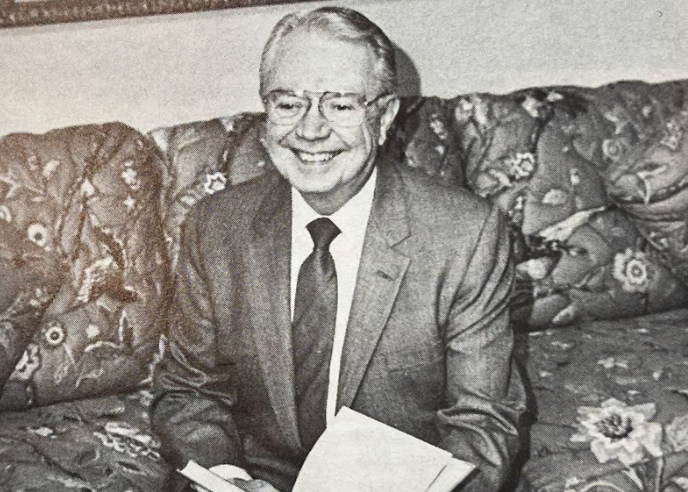 Harold D. Rice learned about community service at an early age. The son of Atha C. Dewees Rice and O. Lee Rice grew up at 4735 Virginia Avenue, in a…