Sue Cunningham – Part One
In 1950, Sue Cunningham was photographed feeding the pigeons in St. Mark's Square. She turned 20 that August, and spent most of July, all of August and the bulk of September traveling in Europe with two friends. The picture was a sign of the future – her appearances in The Independent would frequently have a foreign country as the backdrop. 
Just after her parents, Dorothy Dillon Cunningham and John Redmond Cunningham, married in 1922, our scribe wrote, "I hear much praise of Mrs. Cunningham. She is a charming girl, so everyone says, and most accomplished. As John is a thoroughly fine chap[,] it looks like the beginning of a really happy marriage." What The Independent didn't know was that Dorothy and John would share a love of collecting, which Sue would inherit. Sue, born in 1930, was the youngest of four children; her siblings were John, Jr. (known as Jack), Robert Allen (called Bobbie), and Anne (later Mrs. Joseph McGee). During the early years of Sue's childhood, the family lived first at 1015 West 64th Terrace, and then at 712 East 47th Street. In about 1943, the Cunninghams moved to 4538 Warwick Boulevard, a Georgian house that they filled with antiques. There they had a much-admired garden, the site of many parties. They were also known for their  Epiphany parties in the winters. Sue was pictured in the magazine in 1947, when she was a rising senior at Southwest High School and fond of swimming and basketball. High school fraternities were popular then, and Sue was a member of Delta sorority.        
Sue and Prudence Lehaney, another jeune fille from Kansas City, made the trip to Europe together in 1950: "Landing in Holland on the first student boat ever to dock there, the shipload of young people were met by Prince Bernhard, husband of Queen Juliana. From The Netherlands they journeyed through Belgium and France, then to Fribourg, Switzerland, where they attended five weeks of classes at the University of Fribourg. With a friend, Joy Nalty of New Orleans, they rented an apartment, taking weekend sidetrips to nearby points of interest… A quick week in London provided an interesting interlude… The three girls traveled in buses through the hottest summer Italy has had in many years. They were in Rome when the Pope made his pilgrimage to the four basilicas, and there they ran across Annette and David Stickelber [who were siblings] and Jimmy Miller, [more formally known as James Ludlow Miller] and attended the open-air opera. They returned home via the French Riviera, Paris, and Holland." 
On her return, Sue was presented as a BOTAR at what was then called the Coronation Ball. Her escort was none other than David Stickelber. Perhaps some, observing the couple together, thought they heard the distant sound of wedding bells. They were wrong. Instead, Sue and David remained close friends for decades. 
In December, 1951, Mr. and Mrs. Cunningham announced Sue's engagement to William Granger Blair, a Princeton graduate and journalist. Bill's mother, Martha Granger Krock, designed Sue's engagement ring. The two wed at Our Lady of Good Counsel Church, a place dear to both of her parents, on April 19, 1952. Following the ceremony, guests were treated to breakfast in the Cunninghams' garden. The newlyweds honeymooned in Palm Beach, Florida.

Also featured in the October 27, 2018 issue of The Independent
To Be Continued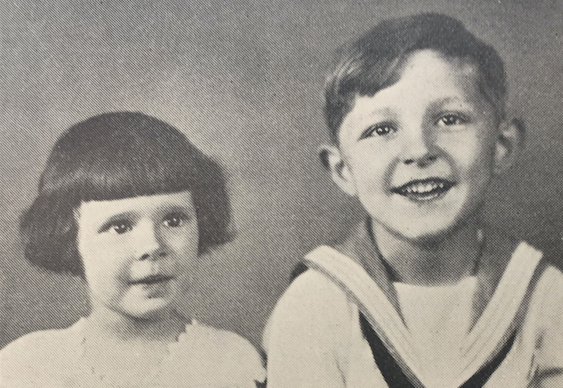 Evan S. Connell, the novelist, grew up in Our Town, frequently drawing inspiration from the world of his childhood for his writings. His novel, Mrs. Bridge, a 1959 bestseller, introduced…
Sometimes, we like to imagine the places we've loved in the days long before we knew them. The Country Club Plaza is one such site. J. C. Nichols created it,…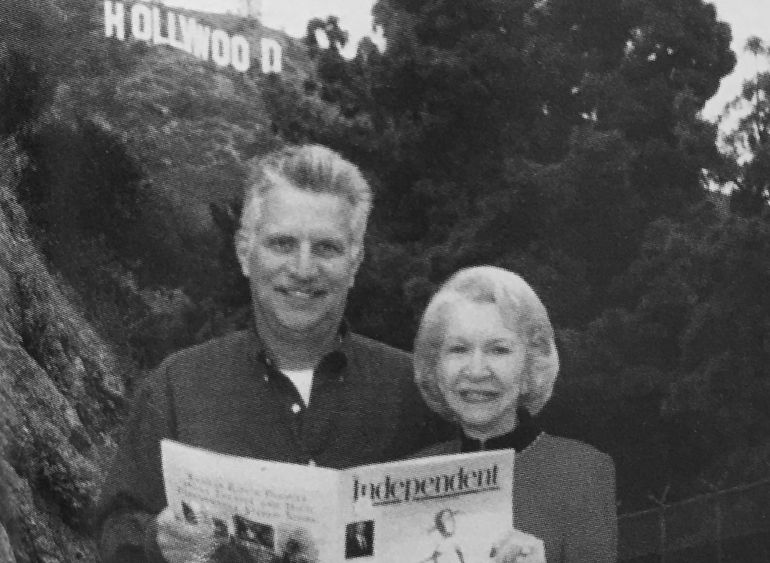 Molybdenum. That's probably not what you first think of when The Independent magazine is mentioned. Here's the story. Nearly 20 years ago, our scribe interviewed the chief executive officer of…
Long ago, our scribe called Daniel MacMorris "multi-faceted." He worked in oil, watercolor, charcoal, and pen-and-ink, creating portraits (including many of prominent Kansas Citians and benefactors and chancellors at The…