Sue Cunningham – Part Two
When Sue Cunningham married William Granger Blair in 1952, he had already launched his professional career. (Hers was still to come.) Bill was a newspaperman, as was his stepfather, the legendary Arthur Krock. (Arthur, known to nearly everyone who worked with him as "Mr. Krock," was lauded in his 1974 obituary as "one of the great figures of American journalism, as a reporter, Washington bureau chief and columnist for the New York Times." The source for this? Why, the New York Times.) Bill was a staff member of the Kansas City Star during the 1951 Flood; the following year, the newspaper won a Pulitzer Prize for its coverage. Not long after that, Bill went to work for the New York Times. To avoid confusion with another William Blair, his byline was originally W. Granger Blair.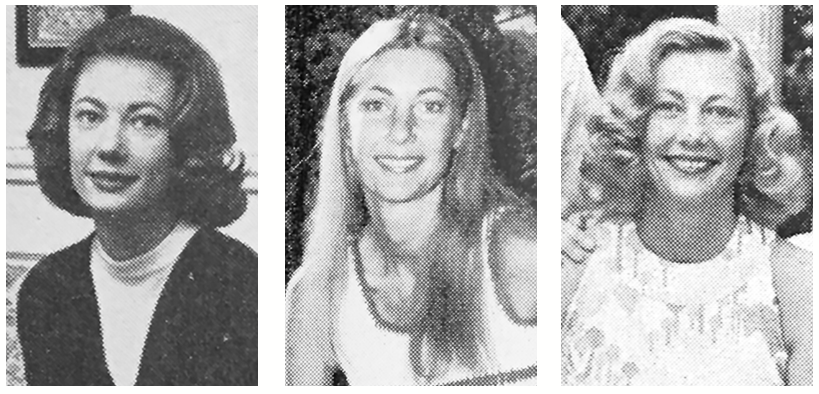 Sue and Bill quickly started a family. Robert Sherman Blair was born in 1953. (The "Sherman" was a nod to Bill's relative, General William Tecumseh Sherman.) Their next child was Bruce Cunningham Blair (1955-1983). Laura Victoria Blair completed the family.          
Bill became the Paris correspondent for the New York Times in about 1956. The Blairs set up housekeeping at 47 Rue de Boulainvilliers. Sue, a collector from the time she was 10, was drawn to the flea markets. During their time abroad, the Blairs frequently spent long summer vacations in Kansas City, where they were the raison d'être of many gatherings. Her parents also traveled to see them – and amass souvenirs for their home.    
Sue loved Paris – and Paris loved Sue. John Fairchild of Women's Wear Daily, introduced Sue to Jules-Francois Cahay, designer first for Nina Ricci and then for the House of Lanvin. The Kansas City native quickly became his model and muse. She also began collecting couture clothes. "I remember standing at a Paris bus stop around 1960, wearing a New York-made navy linen shirtwaist dress with gold military buttons down the front, epaulettes and Air Force-style pockets," she told the New York Times in 2001, reminiscing about her time as a model. "I looked very smart. Saint Laurent was stopped at a light, just staring at that dress, absorbing that American look." 
Bill's next posting was Jerusalem. Sue frequently flew to Paris, spending a week of every month there. After that, the family relocated to London. The Blairs divorced in 1968, not long after Bill was assigned to New York. A 1969 photo showed Sue looking more like the eldest of a group of siblings rather than the mother of the two teenage brothers and younger sister in the picture. Smiling, bare-armed and extremely slender with long, blonde hair, she appeared much younger than she had in the much more formal portraits of the Blairs in recent years. Her new headquarters? New York, with Laura in school there, and the boys in boarding schools in Connecticut and Massachusetts.         
Within a few years, they moved first to Geneva, then back to Paris. After Sue came back to New York, she was personal assistant to Bill Blass for eight years. Her home was a loft, and her dinner parties featured her collection of plates from different states. She invited many artists to sit at her table and often bought their works. 
The 1990s found her in Garrison, New York, surrounded by both her treasures and many that had belonged to her parents. (Her father died in 1977, and her mother a decade later.) When the house she rented was sold in 2001, she decided to have what the New York Times headlined as "The Sale of a Lifetime." The list of items read like the highlights of magazines devoted to gracious living: designer clothing, vintage linens, huge Murano mirrors, her mother's garden furniture, and more. Next stop? A village in Southern France. She told a reporter that she would leave with just one trunk. "But who knows? Maybe I'll start collecting again once I'm there." She did begin again – and she also returned to the Hudson Valley in 2005. Sue died in June 2015. By then, her possessions were numerous enough that many were sent to Stair, an auction house in Hudson, New York, to find new homes. To think of the treasures Sue Cunningham Blair spotted and of all the people she met and charmed in her travels: that is to recognize a life intensely lived.   
Also featured in the November 24, 2018 issue of The Independent.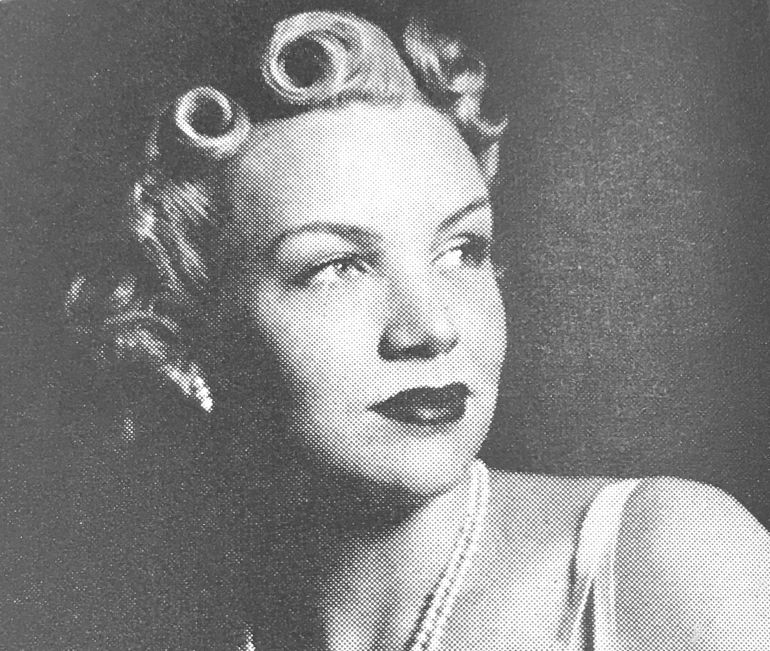 Are these the eyes of a killer? Technically, no. All that was years in the future… Back in July 1939, our scribe wrote glowingly of a young woman who graced…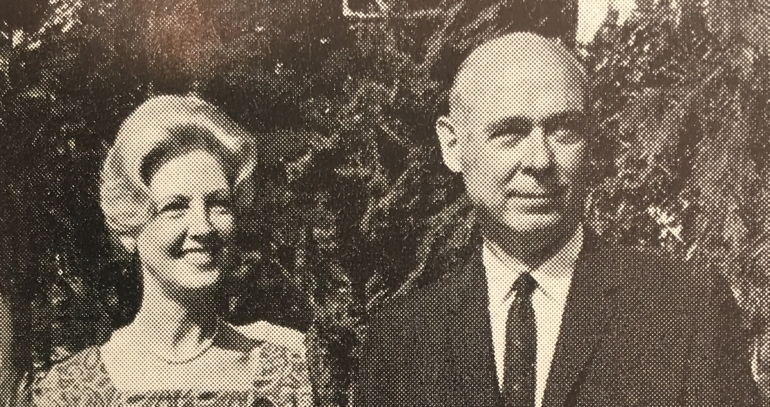 She married a jazz musician. That doesn't completely explain Tillie Heyle's love for the Conservatory, but it's a good start. During his college days at the University of Missouri, Alvin…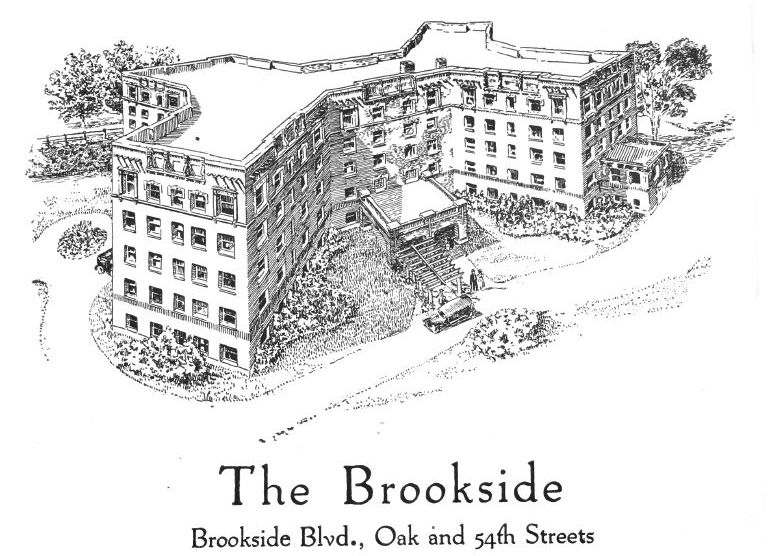 Author's note: A decade ago, Michael Churchman wrote Storied Halls: The Brookside Hotel, Treadway Hall, and the Crestwood Condominiums Through Ninety Years, and this scribe is heavily indebted to him…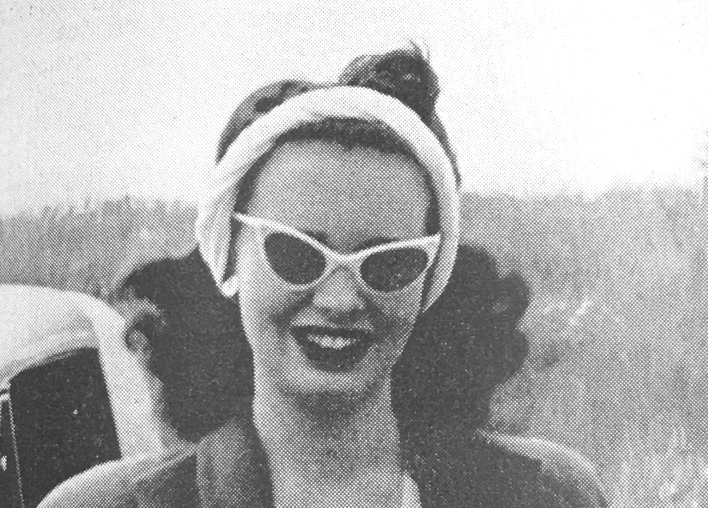 Reprinted from the May 9, 1942 issue of The Independent: Unheralded was Mr. and Mrs. Pasquale Di Cicco's bow into Town's social life last week-end. Guests at the Hotel Bellerive,…