Tales Of Olde Tymes – Tie The Knot 2019
So lovely! The proposal, the ring, the wedding… 
Oh, dear! The 10,000 details that go into planning the wedding…  
Of course, you could always elope…
In the early days of World War II, many young people were dealing with new and unpleasant realities. "'Til death do us part," always a solemn statement, took on ominous overtones. The parties, showers, and fittings bordered on the minimal. As for honeymoons – well, maybe another time. What mattered was making vows – and hoping to have time together in years to come, though perhaps not during the immediate future.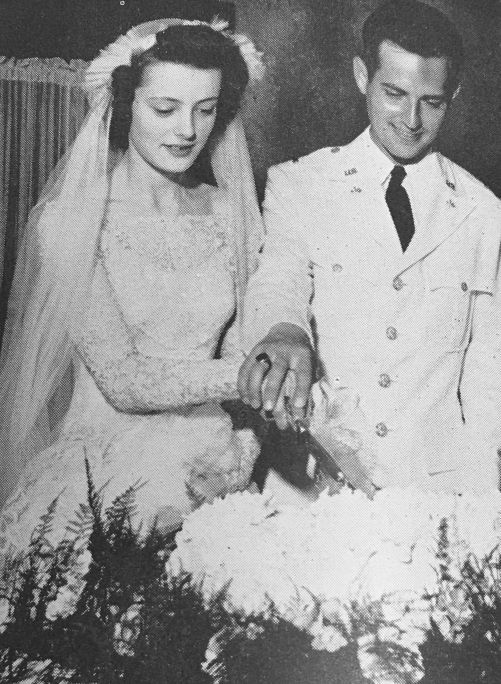 Following the ceremony, the groom might carry the bride over the threshold not of a place they had chosen together, but one that Uncle Sam had selected for them. (Questions for our younger readers: Do grooms still carry brides over thresholds? If so, why not send us photos?) Consider this item from 1942: "An apartment in Alameda, [east of San Francisco, California,] near the naval air base where the bridegroom-to-be is stationed, awaits the newlyweds." Another wedding announcement from that spring featured the bride's father arriving by plane an hour prior to the ceremony which "was solemnized… in the apartment where the newlyweds will start housekeeping." 
From our publication in February 1942: "Regrettable, that Lolly Swift's countless friends will not witness the ceremony when she becomes the bride of Lieutenant Walter Whelen Burbank. With only a short weekend leave granted to her army fiancé, the wedding will be solemnized at Christ Episcopal Church, Glenridge, New Jersey, Saturday evening of St. Valentine's Day." The bride-to-be and her mother, Mrs. James Carroll Swift, were scheduled to stay with friends in Glenridge for about five days prior to the event, with the bride's sister, Mary Laing Swift, joining them for part of that time.    
In late March 1942, when Willis Potts, the daughter of Mr. and Mrs. Richard Joseph Potts, prepared to join Thomas Corbin in an altar-ed state, our scribe asked, "Have you cast your peepers upon Willis Potts' engagement ring? The traditional replica of her fiancé's West Point ring, set with the stone of romance, the diamond, encircles her tiny third finger. The petite bride-to-be is now letting it twinkle under the very eyes of the bestower, Lieutenant Thomas Corbin, who is stationed with the air corps at Barksdale Field, Shreveport, Louisiana." At the beginning of April, there was this update: "All thoughts of topics and term papers are completely tossed overboard by the pretty little Smith senior, Willis Potts, who has decided to become Mrs. Thomas Corbin next Saturday." The venue was the Post Chapel at Barksdale Field, with a reception at the home of family friends in Shreveport.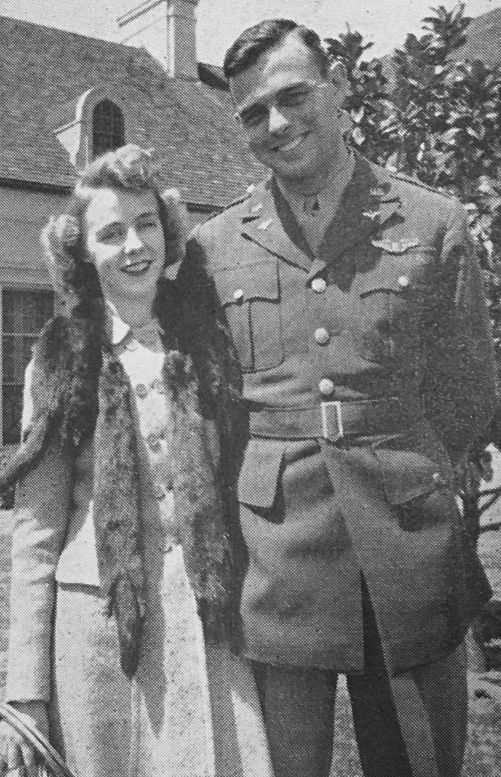 Diana Nutter who was careering with TWA in New York, and Captain Jerry M. Wimberley, who was stationed with the First Observation Squadron in the Canal Zone,  were camera-snapped at the Officers Club at Fort Riley (near Junction City, Kansas) in April 1942. A month later, they were united in matrimony: "On a day's notice, a speedy plane trip from New York deposited Diana Nutter in Memphis on Monday night when she became the bride of Captain Jerry M. Wimberley. The ceremony was performed at the Methodist Rectory in Jonesboro, Arkansas. Present at the marriage rites were the bridegroom's parents, Mr. and Mrs. W. T. Lane of Jonesboro." Next on their itinerary was "a double-quick visit" to the bride's parents, Mr. and Mrs. Frank Clark Nutter. The groom had 10 days leave: on June 1st, he and his missus began their day in New Orleans and then returned, separately, to their residences in New York and the Canal Zone.              
Sally Lee Kaney and Lieutenant George W. Tourtellot III exchanged vows at the home of her parents, Mr. and Mrs. Clifton John Kaney, in June 1942. (Sally's neighbor was David Douglas Duncan, the soon-to-be famous photographer. The two had been great pals for years, and Sally often posed for David. George was David's best friend. Did David introduce Sally and George? Did he snap the photo of the duo cutting the cake? We don't know, but we like to imagine that he did.) Just prior to the ceremony, our scribe reported that the groom "received his commission in the signal corps this week from Officers' Training School at Fort Monmouth, New Jersey, with a few days respite before reporting to Harvard for a three months' course in electronics." 
It was a time for fast, decisive action on the part of our military forces and also for Cupid and his arrows. The newlyweds of the spring of 1942 had to be wild with wondering: When will this war end? Will we both live that long? 
This much we can tell you about the four couples whose names are mentioned: all would survive the war, remain married, and add children to their unions. Imagine the stories their parents could tell them!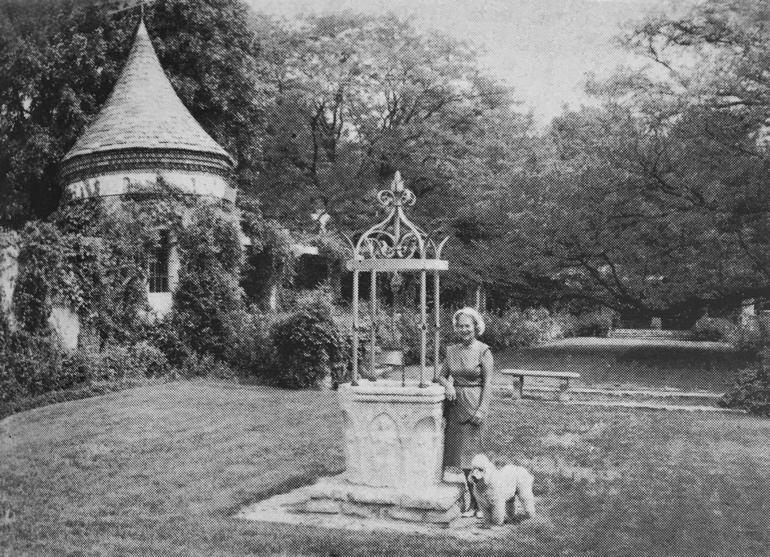 There are people whose lives seem meant to be pictorial spreads in magazines. It's not that they have no sorrows – they do, just as everyone does. Having an artist's…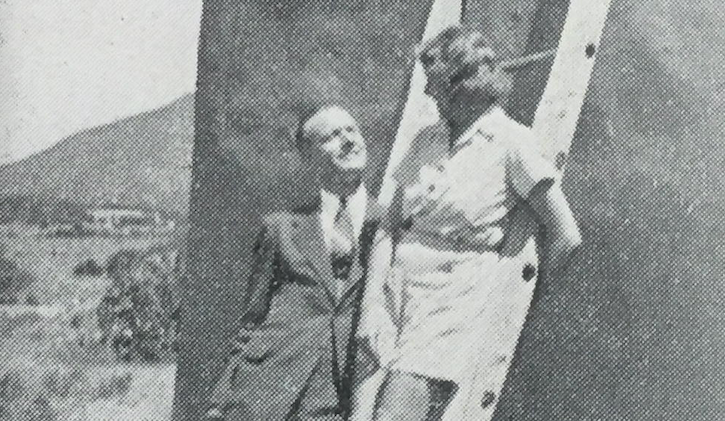 Sometimes, what life has planned isn't what we had in mind. That's definitely true lately. Dorothy Scarritt McKibbin knew the feeling long before most of us were born. Several times,…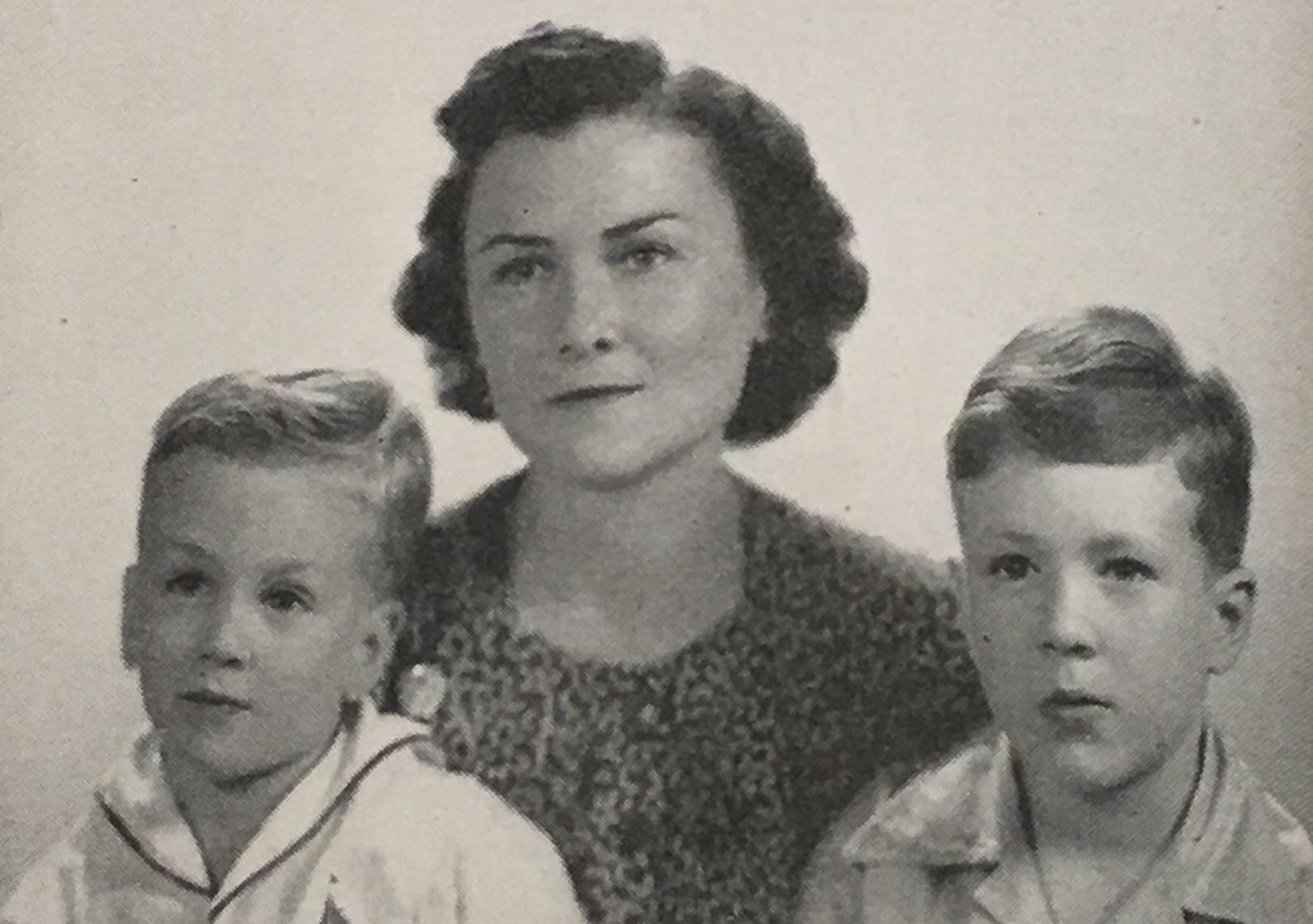 Virginia Page was born on October 27, 1909. She was the daughter of Louise J. Page and Henry Clay Page. Her father was a lawyer. He was serving as the…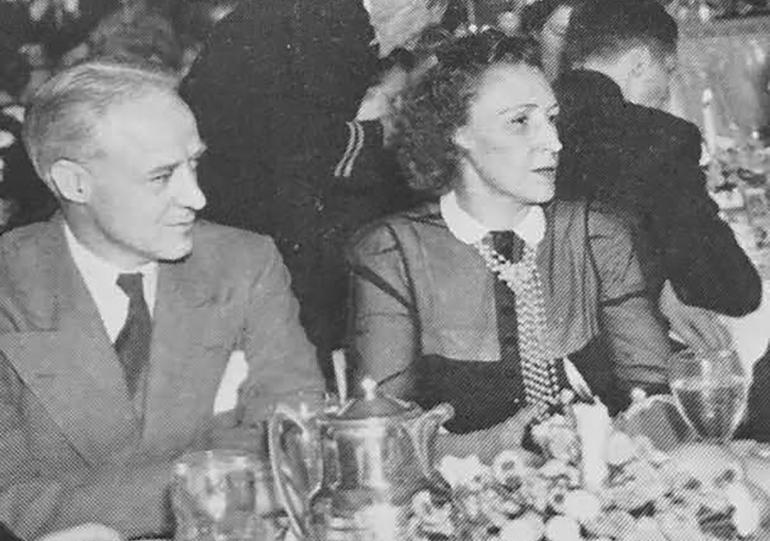 In May 1933, The Independent published an anecdote about Patti Harding Abernathy and Taylor Stevenson Abernathy, who had been Mr. and Mrs. for more than 15 years. Patti changed her…