TASHKENT DREAMIN': Student-teacher piano duo headlines busy KC concert calendar
One of the most electrifying pianists I've heard recently is a 19-year-old college student right here in Our Town. Uzbek-bornBehzod Abduraimov, a protégé of Van Cliburn Competition gold medalist Stanislav Ioudenitch at Park University, is quickly garnering international renown. On March 5th at the Folly Theater, pupil and teacher will perform a joint recital on Cynthia Siebert's Friends of Chamber Music series: They'll each play solo selections (Behzod will offer Chopin's complete Op. 28 Preludes, in honor of the composer's 200th birthday), then join forces for Rachmaninoff's Suite No. 2 for Two Pianos.
Behzod's bracing victory at the London International Piano Competition last year has resulted in invitations to perform with the Royal and London Philharmonics and at Wigmore Hall. "Almost levitating with excitement, he combined unbridled joy with a hugely impressive technical control," wrote a critic in that "other" Independent (UK) of his competition performance. Last year Behzod also toured China and Malaysia with the Sydney Symphony and the great conductor/pianist Vladimir Ashkenazy.
What is it about Uzbekistan? Formerly a part of the Russian Empire, later a Soviet republic and now an independent state of 27 million inhabitants, mostly ethnic Uzbeks, this proud Central Asian nation has a long and impressive musical tradition, particularly where classical piano is concerned. Not only is Stanislav himself a Tashkent native, but so is his Van Cliburn predecessor Alexei Sultanov, who won the Cliburn gold in 1989 and grew up studying with the teacher who taught Behzod as a youth — the legendary octogenarian Tamara Popovich. (Alexei died tragically in 2005 at the age of 35, after a series of debilitating strokes.) American pianist Yefim Bronfman was also born in Tashkent and lived there until his family immigrated to Israel when he was 15. Other pianists from Uzbekistan include Lola Astanova, Gulnora Alimova and Eldar Nebolsin, not to mention Stanislav's wife, Tatiana, and his mother, Marina Sultanova.
The Friends' Special Event recital is only $10 and free for subscribers. Call 816-561-9999 or go to chambermusic.org. Watch two astonishing minutes of Behzod's London Competition finale, performing Prokofiev's Third Piano Concerto, here.
IN BRIEF
* March 5th through the 6th: Kansas City's own professional Wylliams/Henry Contemporary Dance Company presents On the Edge, an intimate evening of small-scale works by choreographers Joshua Beamish, Mary Pat Henry, DeeAnna Hiett, Tiffany Loney, Amber Ann Perkins, Tiffany Sisemore, and Susan Warden. It's at The Foundation in Our Town's 18th & Vine District, and each evening includes an after party with a live DJ (tickets at 816-235-6222 or at the door).
* March 5th through the 6th: Groovaloo! is a dynamic combination of modern dance, athleticism, hip-hop, and spoken-word poetry that won NBC's Superstars of Dance competition in 2008. They'll rap and dance their way onto the Yardley Hall stage for two nights only, as part of the Performing Arts Series of Johnson County Community College (913-469-4445 or jccc.edu/theseries).
* March 5th through the 7th: Pianist Robert Levin is among those who have revolutionized our view of Classical-period performance. He'll play Beethoven's Concerto No. 1 with Michael Stern and the Kansas City Symphony, on a program at the Lyric (March 5th through the 6th) and Yardley Hall (March 7th) that includes Copland's Symphony No. 3 and A Haunted Landscape by American composer George Crumb, who celebrated his 80th birthday last year (816-471-0400 or kcsymphony.org).
* March 6th: The Moscow State Radio Symphony and its music director/conductor Alexei Kornienko present an all-Tchaikovsky program on the Harriman-Jewell Series, live at the Folly Theater. The show includes the Polonaise from Eugene Onegin, the Suite No. 4 ("Mozartiana") and the Symphony No. 3, known as the "Polish" (816-415-5025 or harriman-jewell.org).
* March 6th through the 7th: The Grammy Award-winning Kansas City Chorale and its conductor Charles Bruffy present Sing to Love, a program of love-themed music including Liebeslieder Waltzes of Brahms, If Music Be the Food of Love by Jean Belmont and Indeed, this Very Love by Ryan Jesperson, winner of this year's UMKC Composition Competition. The program is March 6th at Visitation Church and March 7th at Asbury Methodist Church (816-235-6222 or at the door).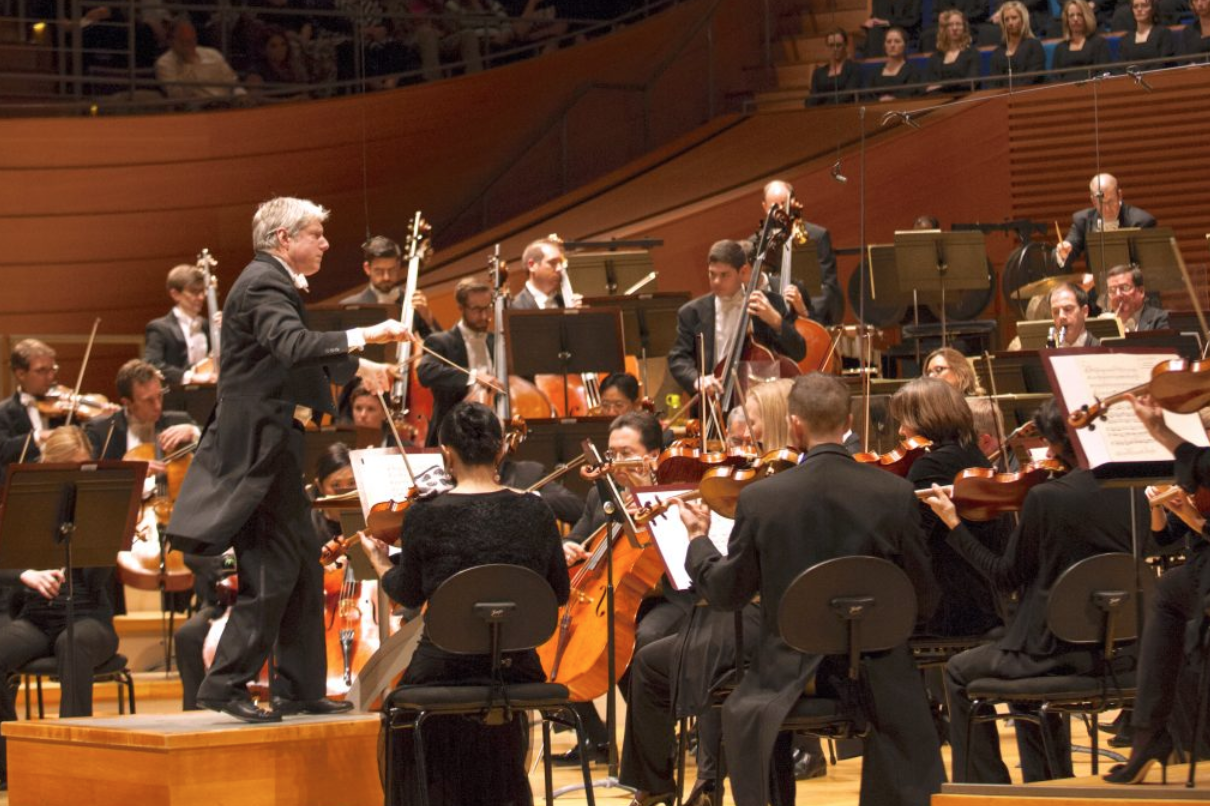 Suddenly, classical radio is back. Almost exactly 20 years after its disappearance from the FM dial, the music that Kansas City is becoming known for worldwide has made its way…
Artists have always delighted in playing notes that are not in the scale, or painting outside the lines, or staging plays is odd places. After a few weeks of hand-wringing,…
Choirs always seem to bring joy into a room. And if the singers are feeling it, chances are it will spread to the listeners. "You dispel any myths or any…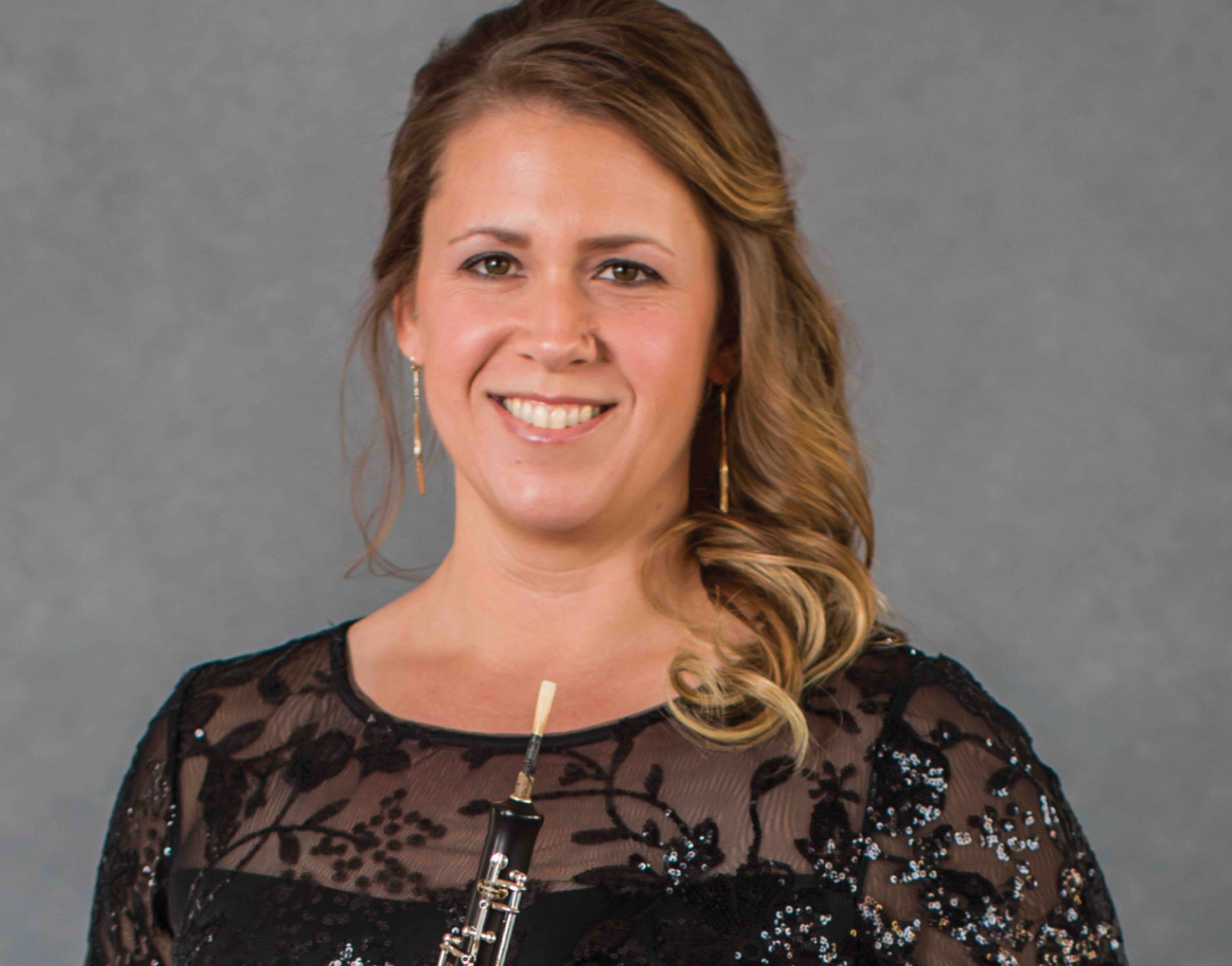 When oboist Kristina Fulton spends hundreds of hours carving Mediterranean cane into paper-thin strips of reed, she has a single purpose in mind: to produce the most gorgeous sound possible.…