The Dish With Ann – April 2020
The coronavirus has changed everything, especially the way we eat. Some of us are cooking more. Many of us are picking up or having food delivered. As I am writing this, we are a few days into our 30-day shelter in place. In other words, only essential services will be available. But restaurants and caterers – at least the ones that are operational during this time period – are essential. It's important that we keep supporting our restaurants and caterers, especially those that are local and are on the front lines, offering us delicious pick up and delivery choices. During these fraught times, they are particularly vulnerable to closure. Here is a list of a few favorites that are near and dear to our hearts. Enjoy and stay safe.
* 1889 Pizza Napoletana
2876 West 47th Avenue
Kansas City, KS 66103
913-608-5889
1889pizza.com
Pick up curbside

Menu Suggestions: Signature Margherita wood-fired pizza, meatball, and chopped salad




---
* André's Confiserie Suisse
5018 Main Street
Kansas City, MO 64112
816-561-3440

4929 West 119th Street
Overland Park, KS 66209
913-498-3440
andreschocolates.com
Call to order carryout/curbside for any online products or menu items listed. Call us upon arrival, and we can meet you at your car with your order.

Menu Suggestions: cheese quiche and quiche Lorraine, spinach and beef manicotti, and of course, chocolate!




---
*Brookside Poultry Company
408 East 63rd Street
Kansas City, MO 64110
816-599-2285
bkspoultryco.com
Carryout only

Menu Suggestions: sour cream fried chicken, Barham Farms chicken, and shrimp and grits




---
*Dos de Oros
13029 Holmes Road
Kansas City, MO 64145
816-942-0020
dosdeoroskc.com
Curbside pickup

Menu Suggestions: spinach enchiladas, chiles rellenos, and Dos de Oros fajita




---
*French Market
6943 Tomahawk Road
Prairie Village, KS 66208
913-362-0803
frenchmarketkc.com
At this time, French Market Grab & Go is open, and curbside pickup is available.

Menu Suggestions: Daniel's French onion soup, boeuf bourguignon, and Hannah Bistro artichoke ravioli




---
*Lon Lane's Inspired Occasions
6306 Morningside Drive
Kansas City, MO 64113
816-444-8372
inspiredoccasionskc.com
Chef Stewart Lane will be offering a weekly menu Tuesdays through Saturdays, and it will have same day orders as long as they are placed by 11 a.m. All deliveries will be made between 4 and 6 p.m., and all orders will be taken by phone.

Soups, salads, and entrees such as Zinfandel braised short ribs, chicken piccata, and New England Shepherd's pie are just a few examples of Lon Lane's Inspired Occasions' selections. Said Owner Jaime Geer Steinman: "Some other food that we will have available are Mama Lane's meat loaf and an enchilada one bake. We are making items that clients can easily freeze and eat later."


---
*Lulu's Thai Noodle Shop
2030 Central Street
Kansas City, MO 64108
816-474-8424
2701 West 47th Avenue
Westwood, KS 66205
913-677-5858
lulusnoodles.com

We'll 'wok' your food to you curbside, ubereats, or doordash.

Menu Suggestions: Lulu's sampler, Pad Thai, and rainbow peanut noodles




---
*Poi-o
1000 West 25th Street
Kansas City, MO 64108
816-809-1900
poiotogo.com
Carryout and delivery

Menu Suggestions: The Whole Bird – wood-fired chicken with a choice of four sides such as kimchi fried rice, charred broccoli, black beans, and grilled mushrooms or The Rack – adobo pork ribs with a choice of four sides




---
*Q39
1000 West 39th Street
Kansas City, MO 64111
816-255-3753
11051 Antioch Road
Overland Park, KS 66210
913-951-4500
q39kc.com

Offering curbside pickup for their Q2GO menu and BBQ Meal Packages Sunday to Thursday.

The Q2GO menu features staples like the Burnt End Burger, Triple Threat sandwich, Judge's Plate, meats and sides by the pound, and more.




---
*Sayachi
6322 Brookside Plaza
Kansas City, MO 64113
816-437-7513
sayachikc.com
Delivery over $40 available. Carryout and curbside pickup.

Menu Suggestions: sushi, ebisu ramen, and maki rolls




---
*Summit Grill (Waldo Location)
520 West 75th Street
Kansas City, MO 64114
816-361-9788
summitgrillkc.com

Curbside pick-up at all three Summit Grill locations (Waldo, Lee's Summit, and Gladstone) is available from 11 a.m. to 8 p.m. daily. The limited menu includes signature Summit Grill fare like the Ultimate Grilled Cheese, Chicken Fried Chicken, Steak Street Tacos, Farmhouse Burger, and more. In addition, six-packs of beer and bottles of wine are available to go (no food purchase necessary).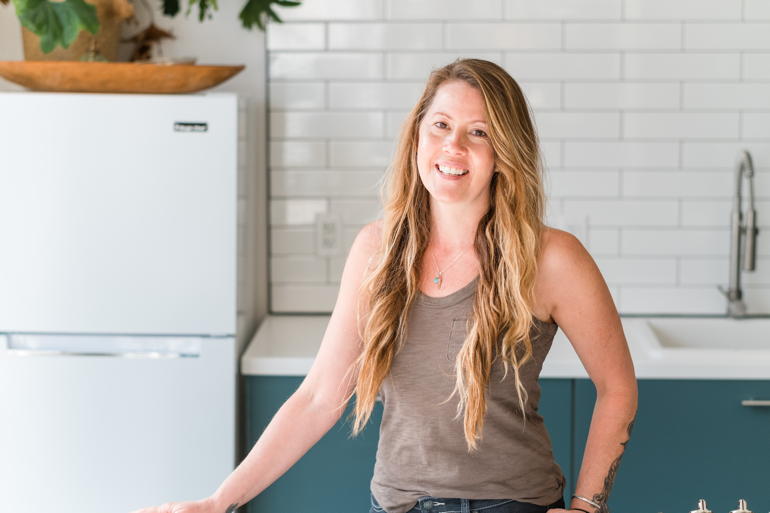 Billie's Grocery is, in Ernest Hemingway's inimitable words, the epitome of a 'clean, well-lighted place.' (Think Meryl Streep's soaring, white restaurant in the movie It's Complicated.) Located in a turn-of-the-century…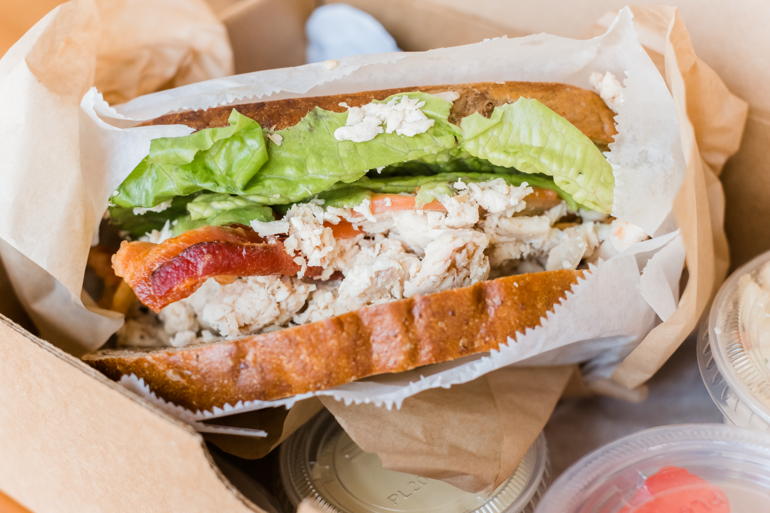 The guiding principles of Thelma's Kitchen are dignity, community, and advocacy, according to Kyle Smith, social innovations and marketing director. It is a non profit and was inspired by Thelma…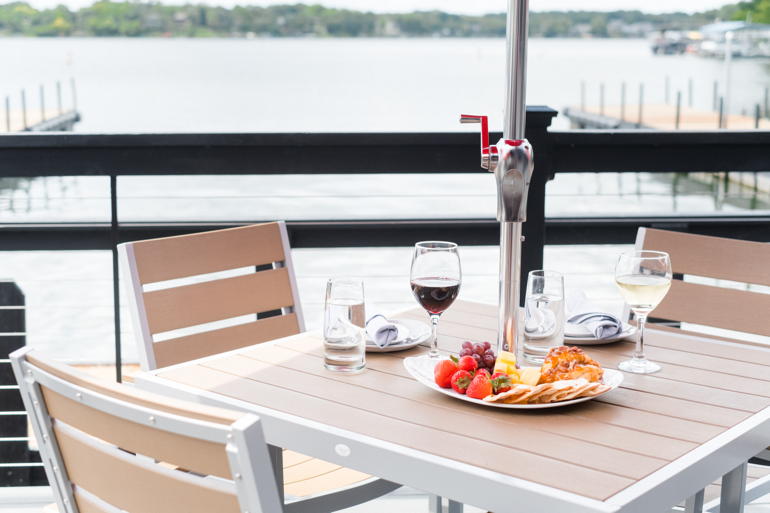 All of us out at Lake Lotawana have been watching with anticipation the transformation of longtime lakeside eatery, Marina Grog and Galley, into the stunning new Marina 27 Steak &…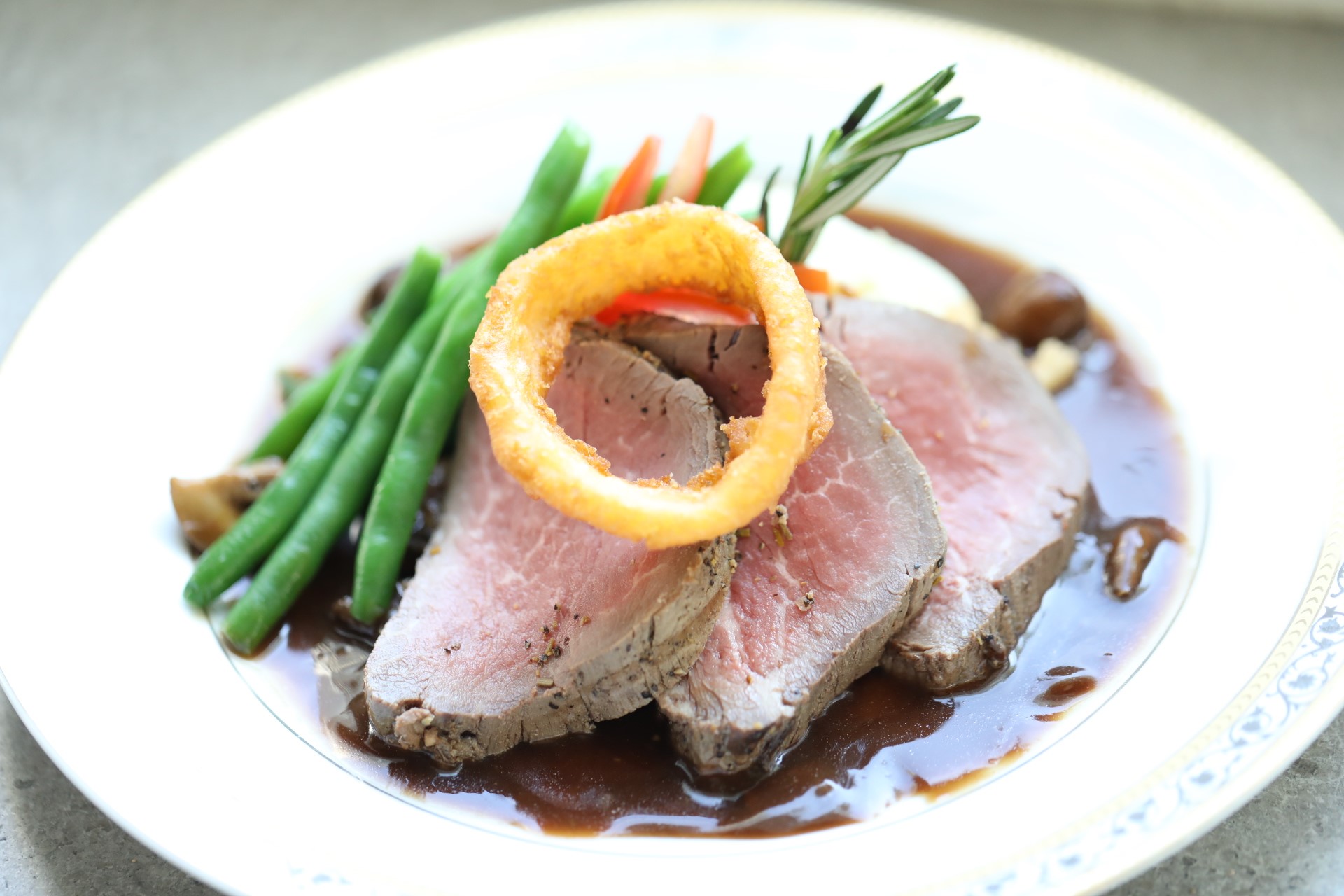 No matter what size or style your upcoming rehearsal dinner and wedding reception is, everyone has to eat. Right? So what are some of the food trends wedding planners, restaurants,…