The Dish With Ann – Black Sheep + Market
Co-owner and Chef Michael Foust feels fortunate that his restaurant, Black Sheep + Market, is located in the same spot as one of Our Town's iconic, now-shuttered bistros, Cafe Allegro. Said Michael: "Owner Steve Cole was really at the forefront of farm to table culinary excellence in Kansas City. I respected the heck out of what he did." All this quality food karma bodes well for Michael, who, along with his three partners, Vincent Parades, Ryan Wellfort, and Marty Enslein, own and operate not only Black Sheep + Market but The Farmhouse in the River Market as well.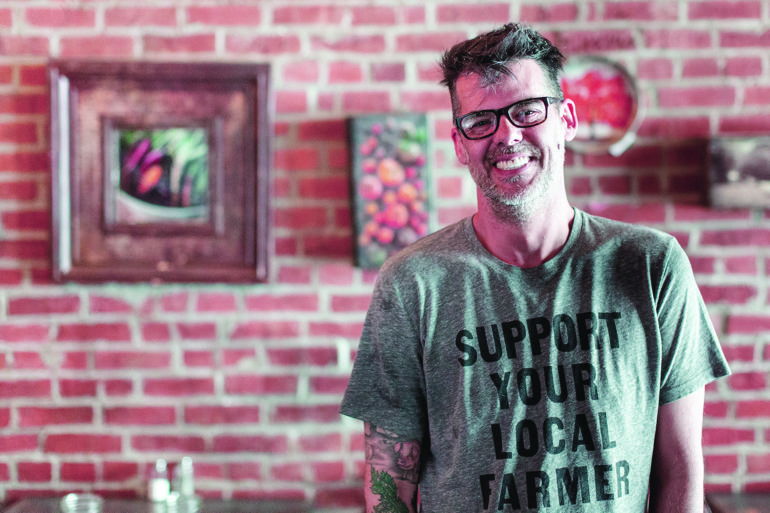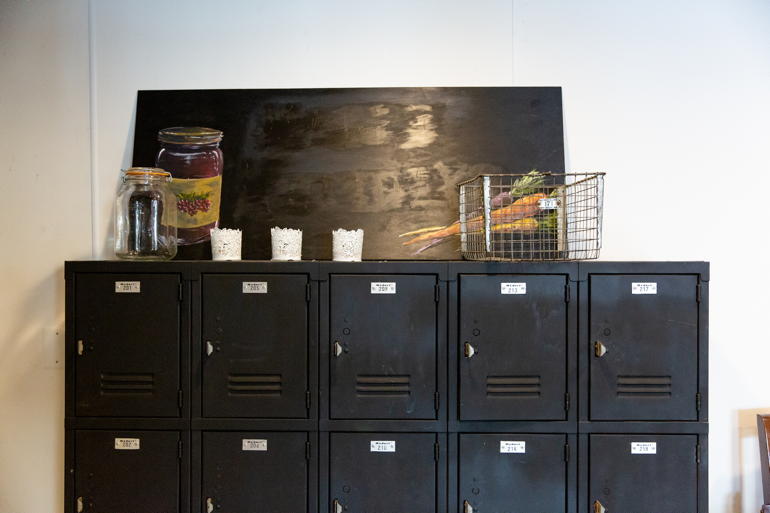 Born and raised in Kansas City, Michael graduated from Bishop Miege High School. He moved out to Aspen and worked at the legendary Little Nell Hotel. "I was washing dishes and the grill guy didn't show up one day so I subbed in." He then attended the Western Culinary School in Portland, Oregon, and the Cordon Bleu in Lyon, France, to learn his craft. In the early 2000s, Michael got a job at Danny Meyer's illustrious restaurant, Union Square Cafe, where he cooked alongside Room 39's Ted Habiger and The Rieger's Howard Hanna. "Danny had to hire three Midwestern boys to get the job done," Michael said, laughing. 
After being in New York for a year, Michael returned to Aspen to work for the famous chef and former television star of Iron Chef Chinese, Chen Kenichi, and eventually moved to the Big Island in Hawaii to cook at Kenichi's there. When both his parents had health issues, Michael moved back to Kansas City to help out and eventually opened up The Farmhouse. "It was 2009, during the worst economy, and here I am opening this restaurant up by myself." Through food events, he met Vincent, Ryan, and Marty, whom he grew to trust and respect unconditionally, and asked them to become his partners.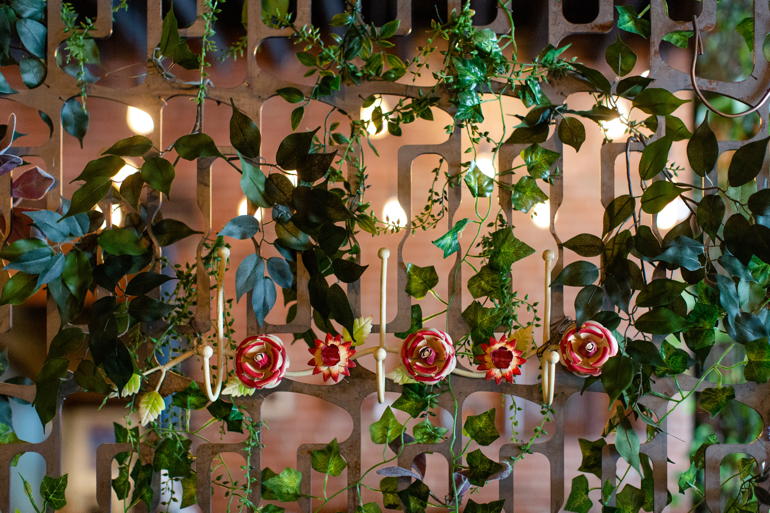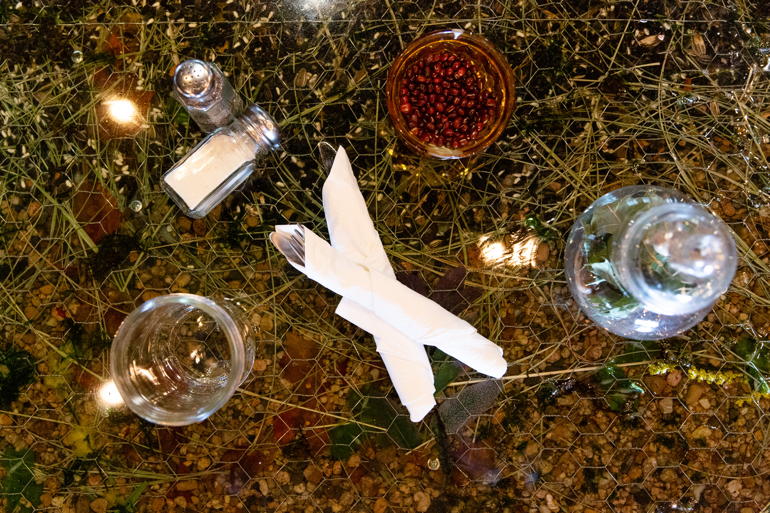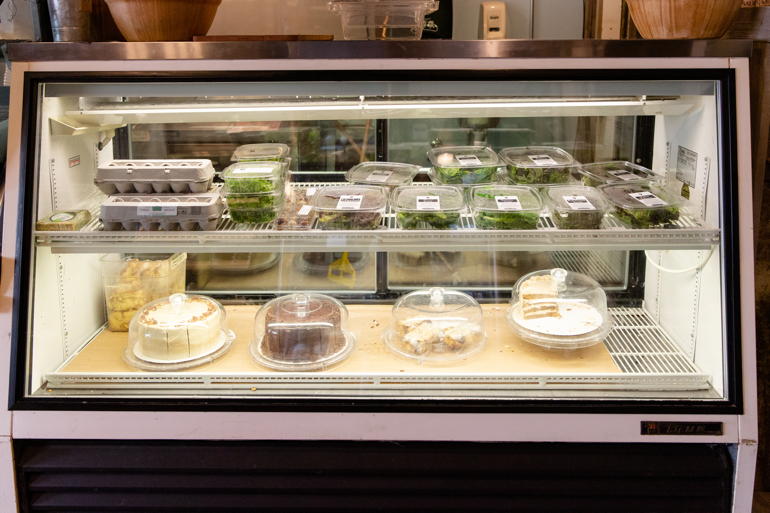 Michael's vision for Black Sheep + Market is to make his locally sourced, farm to table food more approachable and casual, with a reasonable price point. "This way, we can feed more people with our farmers." The restaurant also has a small market, where it sells local produce, eggs, and meat, along with desserts and grab-and-go items. 
My husband and I and our two young friends were very excited to try Michael's food at Black Sheep + Market. Of course, we couldn't resist the craft cocktails so my husband, a martini lover, tried the Farmer's Martini. I got the 39th Street Poet and our friend got the Black Sheep gimlet. As much as my husband and I savored our drinks (mine was a beautiful rainbow and so delicious!) our friend could not stop taking photos of her gorgeous violet drink, which she immediately posted on Instagram. As an amuse bouche, Michael brought out the silkiest deviled eggs with savory homemade beef jerky. To split, we ordered the fried green tomatoes, which were crunchy and fresh, a delicious specialty salad made of spinach, microgreens, grilled spring onion and crispy goat cheese, lightly dressed with balsamic. I had heard raves about the Reuben and the pot roast, which were filling and delectable (the pot roast tasted even better the next day!). We ordered one of the specials, a pan roasted quail with chorizo grits and mustard greens and the macaroni and cheese. Both dishes were scrumptious. By the end of the meal, we were ready for some quality couch time and had little room for dessert. But the best part was that the food and cocktails didn't break anyone's bank.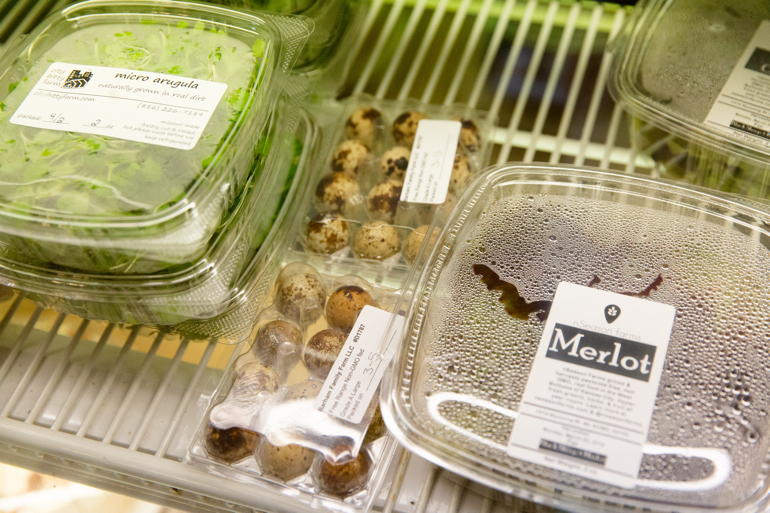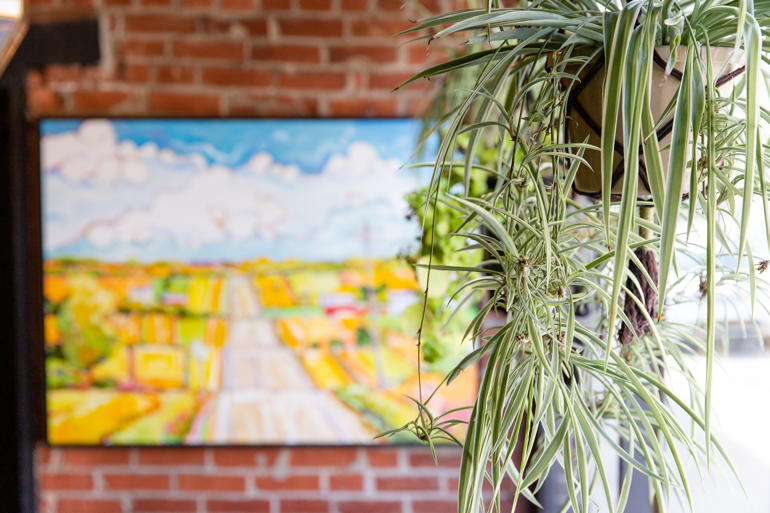 Michael's goal is to give back, showcasing local farmers' produce and protein. "As far as I'm concerned, there are no egos. We are all partners and equals."
Also featured in the May 11, 2019 issue of The Independent
Photo Credit: Bailey Pianalto Photography
Black Sheep + Market
1815 West 39th Street
Kansas City, Missouri 64111
816-541-3929
blacksheepon39th.com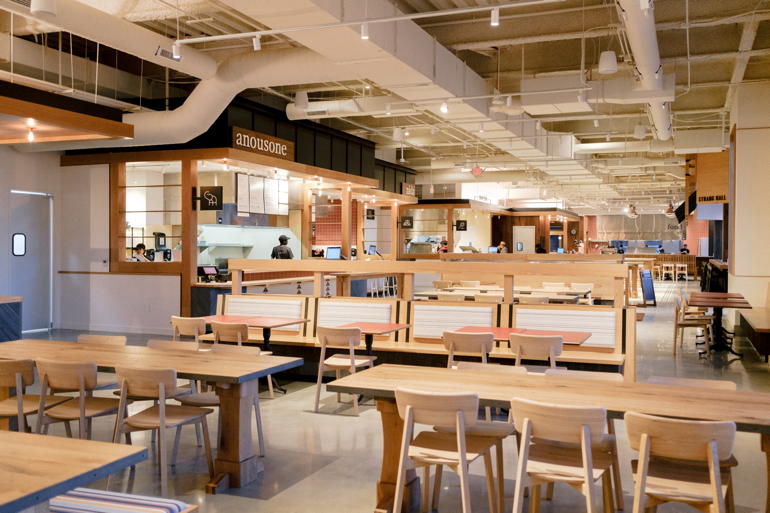 With its Scandinavian sleek and industrial minimalist design, Strang Hall is the cool new chef collective in downtown Overland Park. Named after William B. Strang, Jr., who platted Overland Park…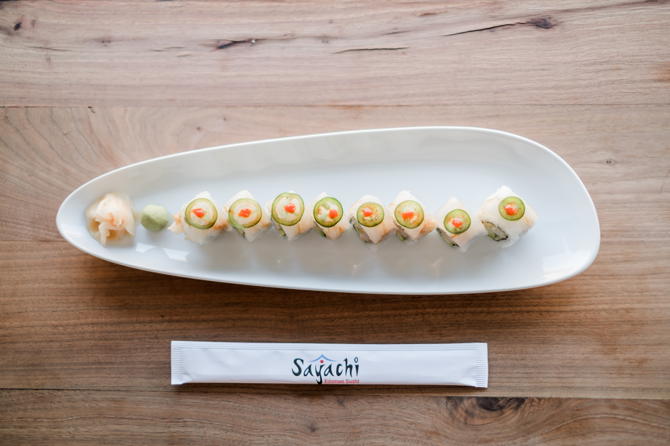 Sayaka Gushi Falcon is the owner of the new sushi and oyster spot, Sayachi, in Brookside, along with her husband, Chef Carlos Falcon of Jarocho fame. She may be one…
One of the joys of living in Our Town right now is the plethora of quality, home grown restaurants that serve farm to table, locally sourced produce, fruit, and meat,…
The cuisine scene in Prairie Village has become even more extraordinaire, thanks to the July move of the already popular French Market into the now-shuttered Pinot's Palette. And the secret…