The Dish With Ann – French Market
The cuisine scene in Prairie Village has become even more extraordinaire, thanks to the July move of the already popular French Market into the now-shuttered Pinot's Palette. And the secret to its success? Well, that's truly a Quillec family affair. 
Joanne and Patrick Quillec have been making their French presence known in Our Town since 1998, first with their exquisite Hannah Bistro on 39th Street, which closed in 2002, and then with the flawless fare of Prairie Village's Café Provence, which is still one of the most sought after reservations in Kansas City. 
Originally from a coastal town in Brittany, France, Patrick met Joanne, who is a Philadelphia native, at a disco in Miami. (Patrick was working at his sister's restaurant, and Joanne was visiting friends in Fort Lauderdale.) The couple married and moved outside of Burlington, Vermont, where Patrick attended the New England Culinary Institute. The Quillec family relocated here when Patrick was offered a job as the executive chef at the Omni Hotel.
Three of the six Quillec children work in the family business. Philip is the executive chef. Natalie is the front of house. Noah is now the storemanager of the newly-expanded French Market. "The reason why my parents opened up the original French Market in 2013 was there was such a growing demand for take-out food from Café Provence, which our kitchen couldn't accommodate," said Noah.
Noah started working at Café Provence in high school, doing dishes and bussing tables, then preparing salads and desserts. His passion for quality food continued when he moved to New York, working at Michelin-starred Sho Shaun Hergatt, which has since closed. He then moved to San Francisco and was a server and a food runner at a variety of restaurants. For two and one half years, he worked at family-owned Market Hall Foods in Oakland, California. "I learned a lot about cheese and meat and how to run a retail store."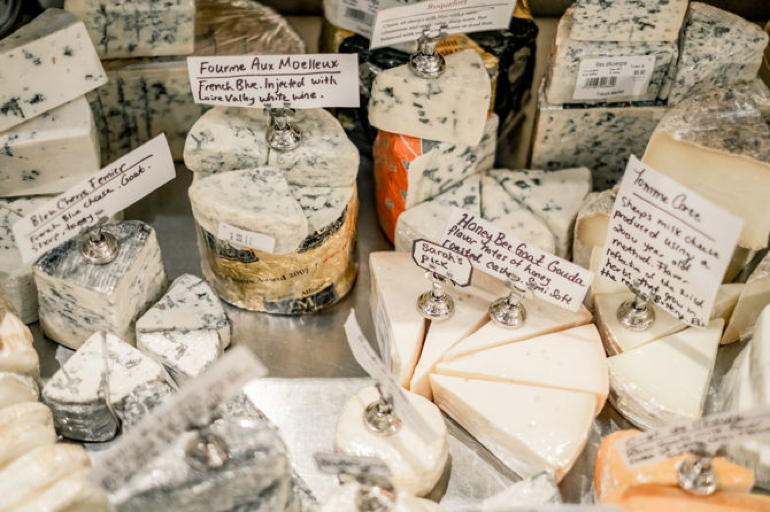 Since Noah has moved back, he has overseen the expansion of French Market. "We were at capacity at the old space. We didn't have enough tables, our kitchen was too small, and I felt we needed to make double of everything." Added his mother, Joanne: "We listened to what people wanted, and Prairie Village is very walkable and full of young families, so providing more outdoor seating for strollers and dogs was important." 
French Market now has two kitchens, one for food off the menu and one for grab-and-go items. It also offers premium liquor and a selection of wine, a happy hour with small plates, and dinner. Joanne sources the store items for sale, which range from vintage tabletop objects to cookbooks to condiments. Soon, French Market will take over the space next door to provide more indoor seating. In addition, Joanne and Patrick will be opening the new restaurant at The Inn in Meadowbrook, which will have a New England theme. "We will serve chowder and seafood, which is in keeping with my father's Brittany roots," said Noah. 
When we tried to find a table at 11:30 a.m., every seat was full inside so we quickly saved a couple of outdoor tables. We were excited to try everything, so we divvied up the Croque Monsieur, the Reuben, the Hannah sandwich, the chicken béchamel crepe, and the divine Hannah fries, coated in clarified butter, curry, and paprika with pesto aioli for dipping. Everything was scrumptious, but we couldn't get enough of the Reuben and the fries. To satisfy our sweet tooth, we savored the rich flavors of the fleur de sel chocolate caramel tart, and the goat cheese pistachio cake. We all agreed that this lunch spot was going to be one of our new favorites, just what Kansas City has been waiting for.
As Noah stated: "We have consistent high quality, but we don't try too hard. We have fine dining, but we are also no frills. We treat our customers like people."
Also featured in the November 9, 2019 issue of The Independent
Photo Credit: Bailey Pianalto Photography
French Market
6943 Tomahawk Road
Prairie Village, Kansas 66208
913-362-0803
frenchmarketkc.com
Want it spicy? Want it mild, want it fresh, want variety? Want original? Want a personality larger than life to recommend what is best? Want true Mexican fare with four…
An increasingly high demand for quality Thai food has brought about a third location for Penny and Doug Mufuka to Our Town. Also the proud owners of the Thai House…
Contemporary comfort food with a creative flair, convenience in Prairie Village, and local owners – what's not to love? Scratch Gourmet Express and Catering is the newest, and possibly most…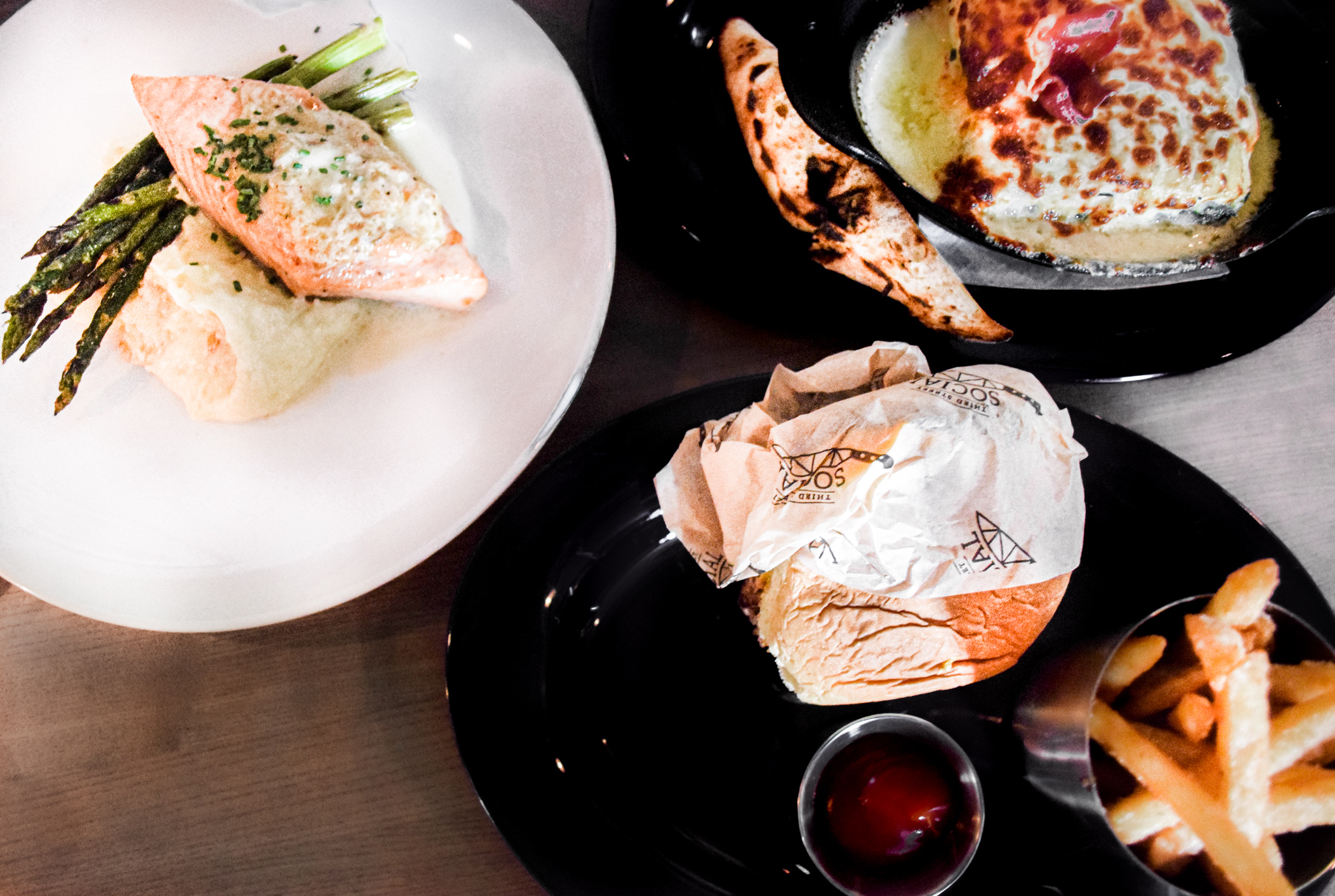 A nice drive to Lee's Summit would have been required until recently to access some of the most amazing comfort food – chicken and waffles – but not anymore! Andy…