THE ENTERTAINERS: Balanchine piece shows that ballet can be as fun as Broadway
"It's show business, my dears, we're entertainers!" George Balanchine used to tell his dancers, and in few of his ballets is this notion more overt than in Slaughter on Tenth Avenue, which forms part of the Kansas City Ballet's fall program running from October the 14th through the 17th. In addition to the choreographer's hallmarks — the detailed partnering, the razor-sharp ensemble work, the incredible eye for visual symmetry and balance — there is also plenty of burlesque, tap dance, revue, physical comedy and satire in this frisky piece, created in 1936 as the show-within-a-show for the Broadway musical On Your Toes. The dancers brought it off with wit and aplomb, showing a firm mastery of the wide variety of styles the piece demands.
It's a clever story in which a Gangster (actor Phil Fiorini) is planted in the audience with the rest of us to watch the "ballet." His task is to shoot the Hoofer (on Thursday, Michael Eaton) at a crucial point in the show-within-the-show, but the Hoofer gets wind of the plot and tries to prevent it. (Casts vary through the run.) Aisling Hill-Connor was hugely appealing as the vivacious Strip Tease Girl, an intricately detailed role that seemed perfect for her. She was lovely in the first duet with the Hoofer, sassy and smart and dancing in heels with nary a misstep. Luke Luzicka was imperious as the Big Boss, and Gabriel Davidsson showed a knack for extroverted humor in the opening segment danced in front of the curtain. Michael also showed his considerable tap skills, and the three Policemen (Michael Davis, Alex Peters and Yoshiya Sakurai) captured the zany spirit of Keystone Kops. Richard Rodgers' appealing dance music felt over-orchestrated to me (by Hershy Kay), though the overall effect matched the wittily garish set design, which included a burlesque stage at stage-right and a bar stage-left.
The rest of the program consisted of two more conventionally balletic works by Balanchine, and a reprise of Bruce Marks' Lark Ascending. Balanchine tinkered with Mozartiana for a half century, and it is one of his most detailed, demanding works. Here one yearned for more detail and snap throughout. Angelina Sansone was a marvelous centerpiece to the well-coached ensemble (former Balanchine dancer Susan Pilarre set all three of the choreographer's works), demonstrating poise and beautifully sweeping lines. Charles Martin was whimsical but not as meticulous in the Gigue. Logan Pachciarz showed strong control in the Variations, which concluded by bringing together all of the ballet's elements — grace, whimsy and stylishness.
Tchaikovsky Pas de Deux featured a fine performance by Kimberly Cowen, the last company member to have trained under former Balanchine dancer Todd Bolender. She captured the full range of the Balanchine aesthetic, confidently partnered by Michael Eaton. Lark Ascending was visually compelling and ethereal in the hands of lighting designer Kirk Bookman. It featured, on opening night, a brilliant Stayce Camparo as the "lark," who was called upon to make all sorts of bird-like movements without making them look silly or overdone. She was aided by five men, who struck creature-like poses and concluded by holding her high, as the solo violin faded gently away. The violin soloist, here as in Mozartiana, was Gregory Sandomirsky.
Performances of the Ballet's fall season continue through October 17. For information and tickets call 816-931-2232 from 9 a.m. to 4 p.m. October 16th and from 9 a.m. to noon on October 17th, or purchase online at www.kcballet.org up to three hours before a performance.
To reach Paul Horsley, performing arts editor, send email to phorsley@sbcglobal.net.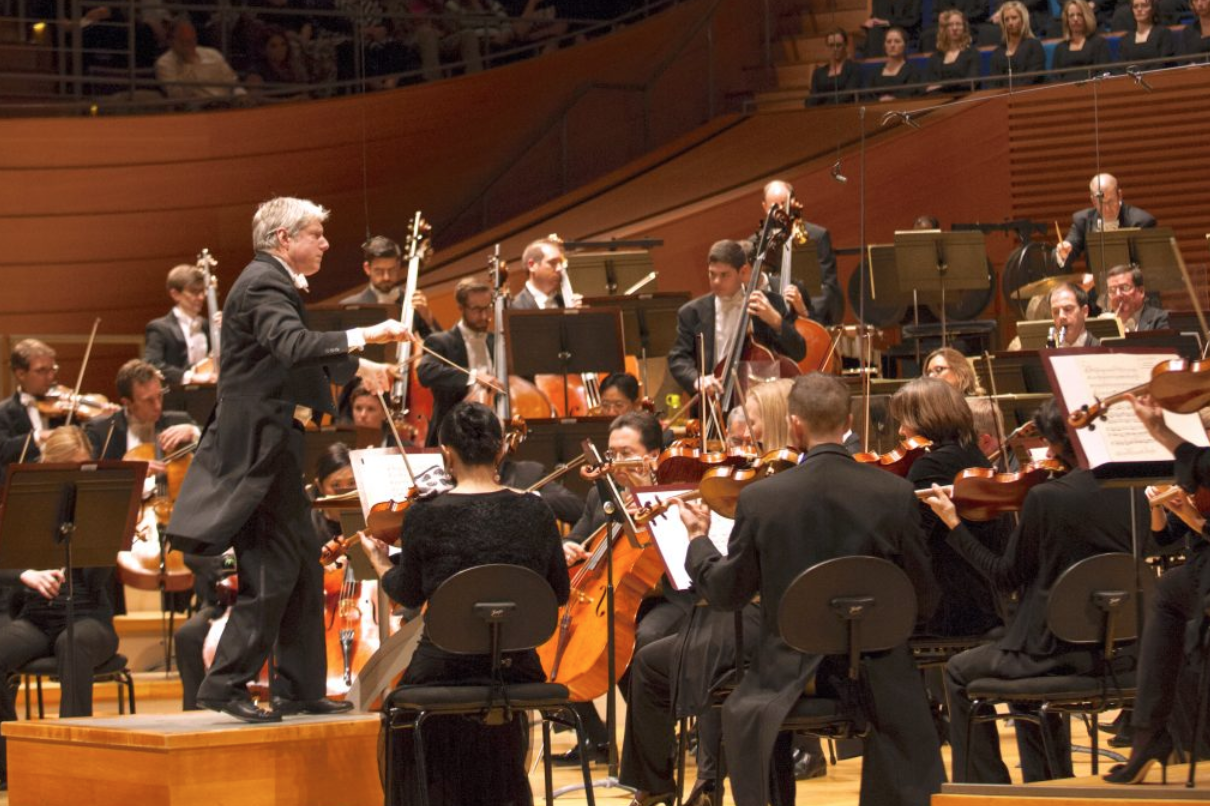 Suddenly, classical radio is back. Almost exactly 20 years after its disappearance from the FM dial, the music that Kansas City is becoming known for worldwide has made its way…
Artists have always delighted in playing notes that are not in the scale, or painting outside the lines, or staging plays is odd places. After a few weeks of hand-wringing,…
Choirs always seem to bring joy into a room. And if the singers are feeling it, chances are it will spread to the listeners. "You dispel any myths or any…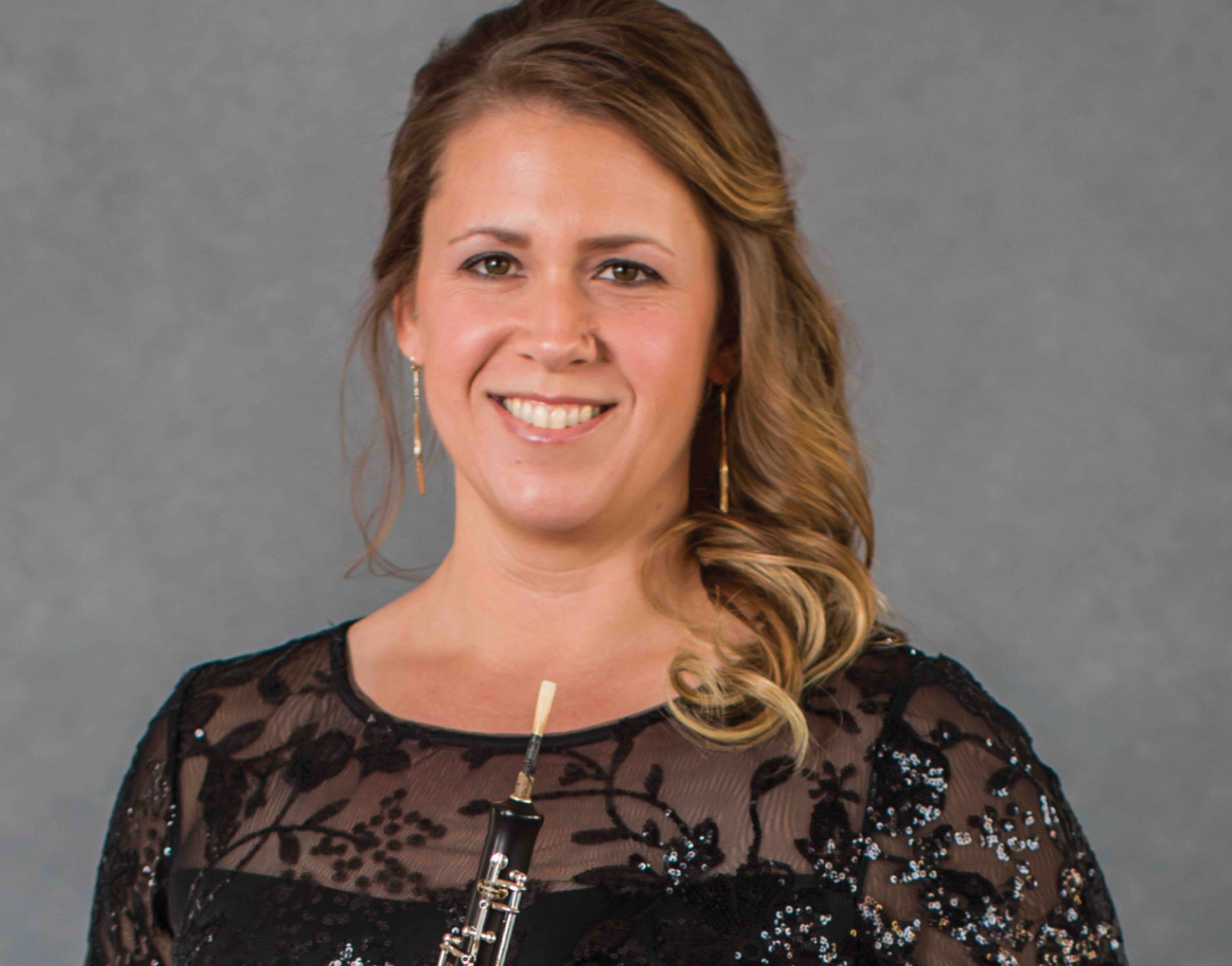 When oboist Kristina Fulton spends hundreds of hours carving Mediterranean cane into paper-thin strips of reed, she has a single purpose in mind: to produce the most gorgeous sound possible.…