The Independent's 2020 Class of Rising Stars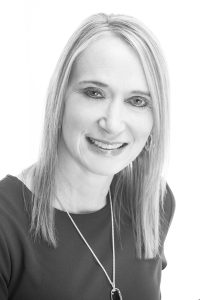 Ruth J. Brackney, Partner/Attorney, Lathrop GPM
"A consummate giver of her time and resources, Ruth enjoys contributing to many local causes and charities. She is a board member with Big Brothers Big Sisters Kansas City and a volunteer with Wayside Waifs no-kill animal shelter. Ruth was a board member from 2016 to 2019 at Wayside Waifs. She has also served as a volunteer mentor for low-income single mothers through Amethyst Place's Encompass Program. Ruth also made us proud when she was selected to the 32nd Class of The Civic Council of Greater Kansas City's Kansas City Tomorrow Program, where she was identified as a community leader and able to engage in a year-long program to learn how to more effectively give back to the local community." Cameron Garrison and Amy Brozenic, Lathrop GPM
 Ruth enjoys bonding with clients beyond transactional matters and loves to get behind causes that matter to them as well. She recently supported Cancer Action, purchasing a table for one of its events, in honor of her client's late husband who passed away last year. Another charity she enjoys supporting is War Horses for Veterans, led by Patrick Benson, as featured in People magazine's November 4, 2019, edition, "Healing the Scars of War with Horses." She also supports and participates in several 5K runs, such as Wayside Waif's Strutt with Your Mutt, the Going the Distance Run for Brain Injury, and the CCVI Trolley Run. Ruth also recruits running/walking team members to fundraise for causes alongside her.
"As the chief development officer at Big Brothers Big Sisters, I've had the honor of working very closely with Ruth through our board of directors on which Ruth has served for the past two years. During her time on the board, she has worked tirelessly to support the BBBS mission in helping kids in need receive one-to-one mentoring. Her efforts to help recruit more Bigs and engage her professional network in the mission of BBBS has been tremendous. Additionally, Ruth has been key in helping to revitalize our Planned Giving efforts. She is generous with her time and utilizes her skills and professional expertise to help support the agency's fundraising efforts." Tiffany Stuck, Big Brothers Big Sisters Kansas City
---
Jason Carter-Solomon, Vice President, Commercial Real Estate and Commercial Banking, Enterprise Bank & Trust
"Jason is a fantastic individual. I first met him professionally and we have grown to become friends. His work in the community with various philanthropic organizations is exceptional. He has also been a strong ally for the Midwest Innocence Project, which happens to be an organization that I am incredibly passionate about. If you look at his work in various leadership and civic organizations, like Centurions and the Bloch Business School, it is clear that Jason is a Rising Star amongst Kansas City's leaders." Andrew Brain, Brain Group
Jason has a longstanding commitment to bettering the Kansas City community. He has served on various boards as a financial advisor, helping to promote financial sustainability and operational efficiency while achieving their missions. Jason currently serves as Building Committee Chairman for the Kansas City Automotive Museum, a board member of the Bloch School of Management, and the Civics Co-chairman for the Centurions Leadership Program Alumni Board.
"I have had the pleasure of working with Jason in a non-profit community project. I have been impressed with both his creative and analytic skills as a member of a committee. His willingness to accept responsibility in decision making roles has been a great benefit to the project." Suzie Aron, Aron Real Estate
---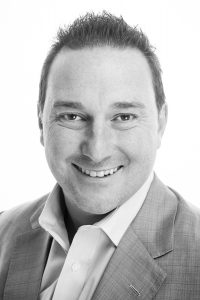 Chuck Cuda, Principal/Broker, Opes Commercial Real Estate
"I have had the pleasure of working with Chuck Cuda for years organizing events and fundraising. In addition to accepting a position on our local board of trustees in July, Chuck has served as a member of our Light the Night executive leadership committee and as the chairman of the event in 2018. He was instrumental in organizing his own event, the Green Tie Gala, with all net proceeds benefiting The Leukemia & Lymphoma Society. Chuck organized a committee of volunteers to establish auction items and financial contributions for those who have been touched by the blood cancers, leukemia, lymphoma, and myeloma. Since Chuck was willing to use his network abilities and resources, there were 400 attendees, raising more than $255,000." Carli Good, The Leukemia & Lymphoma Society Mid-America Chapter
In addition to his extensive involvement with The Leukemia & Lymphoma Society, Chuck demonstrates his commitment to the community through the Tommy Simone Memorial Foundation. He was in charge of creative fundraising and utilized his circle of influence to gather sponsors and players for a golf tournament. The success of the tournament raised $25,000 for autism awareness that made it possible to build a sensory playground. In 2019, the golf tournament surpassed that by raising $35,000. Chuck also became a board member of the Andrew Ross Termini Foundation. He proceeded to secure sponsorships and raffle items, and helped organize a bowling fundraiser, raising more than $40,000 to combat childhood cancer.
"Chuck and I are lifelong friends, but, for the last eight years, we have consistently had an ongoing business relationship. He goes above and beyond for his clients. He would never put clients in a situation where they wouldn't be successful. Chuck has many good qualities such as hard work, honesty, and integrity. He gives of his time and talents in many ways. In my opinion, Chuck is the epitome of what this award stands for and sets a fantastic example for future nominees." Frank Termini
---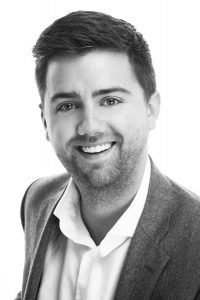 Chris Miller, Commercial Risk Advisor, The Miller Group
"Chris is chairman of the Catholic Education Foundation's Futures Leadership Council, a group of generous young professionals who steer the work of CEF's Futures Committee. The Futures Committee has 30 members and engages young professionals in CEF's mission to provide scholarships for children living in poverty. Led by Chris and his colleagues on the Leadership Council, the Futures funded 30 scholarships last year for students whose families faced an unexpected financial crisis, such as a job loss or medical emergency. We are grateful for Chris' work on behalf of the Catholic Education Foundation, as well as his commitment to serving those in need throughout Kansas City. Chris and his fellow volunteers make Kansas City a stronger, more vibrant community." Derek Teeter, Catholic Education Foundation board chairman
Chris is a member of the third generation of The Miller Group, a family-owned company, and embodies the company values of giving back. He sits on several non-profit boards, including Subcontractor Association, CORE (Celebrate Our Religious Enthusiastically), Giving the Basics, and the Rockhurst High School Alumni Foundation. While a student at Creighton University, Chris was president of the Sigma Phi Epsilon leadership committee and led the fraternity's involvement with Big Brothers Big Sisters of the Midlands in Omaha. Prior to this time, the Sigma Phi Epsilon chapter had no affiliation with Big Brothers Big Sisters. Chris is committed to continuing his family's and his company's legacy of supporting the community.
"Chris' motives are driven by his belief in loving those in need and those who deserve justice in our society. He is also following in the same beautiful manner as his father, Matt, and his grandfather, Bob, with The Miller Group, giving generously each and every year. Chris is making a positive impact in our community, and he is leading his generation to be courageous and generous …" Patrick D. McAnany, McAnany Construction
---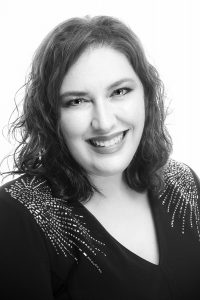 Bess Wallerstein Huff, Director of Marketing, Kauffman Center for the Performing Arts
"I have known Bess for many years, both of us having worked in the Kansas City arts community, and it's been my distinct pleasure to see her rise among her peers not only with responsibility but with impact and achievement. She was instrumental in helping to create and develop support for the inaugural Prairie Village Jazz Festival, where we served on the planning committee together. Bess led the fundraising efforts of the Festival, including overseeing two major fundraising events that brought in more than 50 percent of the initial capital for the event. Her enthusiastic energy and drive to successfully launch a new arts experience is yet another great example of Bess' commitment to her community." Sarah VanLanduyt, Arts Council of Johnson County
Bess is passionate about the performing arts and continues to create cultural events, festivals, and educational programming for the Kansas City community. She currently volunteers by serving on the board of the Greater Kansas City Attractions Association, which is dedicated to enhancing the success of member attractions through the strategic initiatives of collective marketing, membership events, and advocacy as a collective voice. Bess also serves on the Charlotte Street Foundation's programming committee, which includes selections for new pilot programs, open call submissions, and existing programs, which determine grant recipients and underwriting for new performing arts projects.
"Bess has been a driving force in our community for years and is committed to making Our Town better for today and tomorrow. Her dedication to the arts scene runs deep, but so does her passion for helping others rise. I was fortunate to meet Bess through the Kansas City Chamber of Commerce's leadership program, Centurions, where I was able to witness her passion and leadership firsthand. As the co-chairman of our community leadership committee, Bess drove thoughtful discussion about securing different leaders to speak with our group about a variety of leadership lessons that would empower all of us to continue our own journey. Her strong interpersonal skills quickly established her as a leader among this group of accomplished professionals." Caitlin Waters
---
India M. Williams, Director of KIPP Through College, KIPP Endeavor Academy
"India Williams has a clear passion for inspiring and supporting youth. For nearly a decade, India has been an advocate for Big Brothers Big Sisters Kansas City, and during the past three years, she has served as a very active leader within our organization. Currently, she leads our Diversity Task Force and is driving toward success at a whole new level when it comes to recruiting a diverse volunteer base to directly impact the lives of our Little Brothers and Little Sisters. With a high-energy level, enthusiasm, and preparedness, India commands the room when leading meetings and events." Micheal Lawrence, Big Brothers Big Sisters Kansas City
India's true passion is youth development. She is involved with the Carter Broadcast Group program, Generation Rap, a leadership program in which local teenagers choose their own topics and produce and host the show. As a volunteer producer, India strives to provide spaces where Kansas City youth feel safe and empowered to speak out and voice their opinions. She is also a founding member of The Sisters' Circle of Greater Kansas City whose mission is to increase charitable giving within African-American communities. The Sisters' Circle provides support to non-profit organizations that improve the quality of life of African-Americans in Kansas City.
"For more than 10 years, India Williams has been a constant supporter of Kansas City youth. Her work as a volunteer, organizer, and educator has been a consistent and major driver for local non-profit programs and their success. India has been recognized by her alma mater, Doane University, for her work as an alum on two different occasions, receiving the 2016 Young Alumni Award and the 2007 Zenon Hansen Bulldog Award. In 2017, she was one of KCPT's American Graduate Champions, which spotlighted her mentorship and education focus in the community. India has mentored youth and led young professionals in their efforts to change the city for the better. She's lifted up the voices of young women, helped organizations raise money, and engaged in countless outreach and volunteer recruitment initiatives across the city." Tahir Atwater, Jackson County CASA
---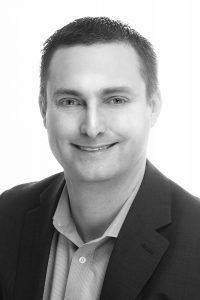 Jason Wright, Vice President, JE Dunn Construction Company
"I have had the opportunity to work closely with Jason as he has served on the advisory board of The Children's SPOT at Saint Luke's Hospital for seven years and as president for three. He has offered his engineering expertise as we have settled into a new facility, been a constant source of support as we have grown our capacity to serve children with development delays or disabilities, and advocated for our program within his network to increase awareness of The Children's SPOT. Jason is truly a gem. Though quite humble himself, his compassion and genuine concern for others shines brightly." Jeanette Worthington, The Children's SPOT at Saint Luke's Hospital
Jason takes his engineering expertise and shares it with several charitable organizations in Our Town, including KidsTLC. He is on the board of directors and asks challenging questions, offers thoughtful suggestions, and puts concepts into actions. Jason was the driving force to raise $17,000 in less than four months to install a canopy over the playground area at KidsTLC. Many of the children who reside on the campus have not only internal wounds from past trauma but often have external wounds that need extra protection from the sun. The canopy allows all clients to enjoy important physical exercise outside while still being protected from potentially harmful sun exposure. Jason has a unique ability to interweave his business expertise with philanthropic efforts that have a great impact on the community. He gives compassionately and generously of his time, talents, and treasure.
"Jason Wright has been a consistent leader, team captain, and volunteer laborer for the last four to five years. For the last several years, he has been leading a team that blows insulation into the attics of the homes his church is working on. He helped create the idea, secure the materials, and coordinate the team doing the work. By leveraging thousands of volunteers like Jason, we are able to make home repairs for around 300 elderly and disabled homeowners every year. Jason has demonstrated leadership and team skills in everything he has done for us." Steve L. Alley, Christmas in October

---
Photo Credit: Tom Styrkowicz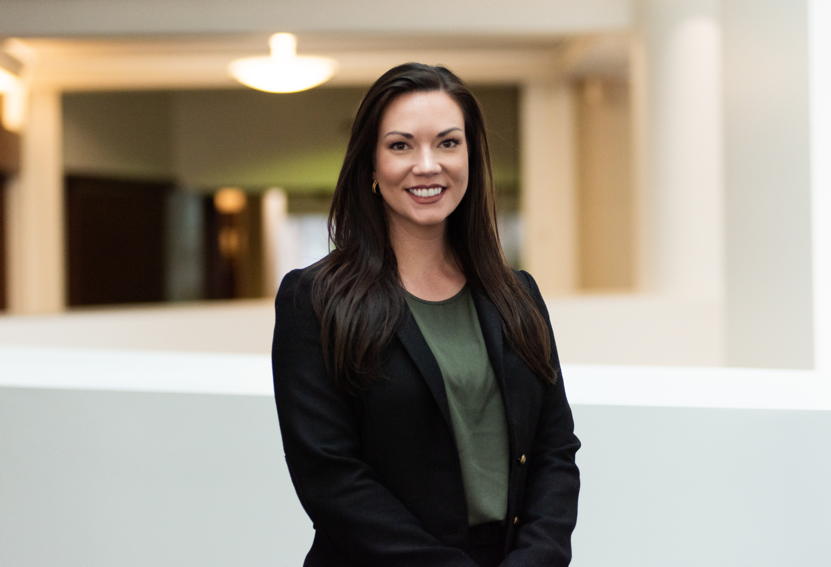 The Loop KC brings together similar yet unique minds to create genuine friendships and ignite the next generation of business leaders in Kansas City. Members of The Loop KC are…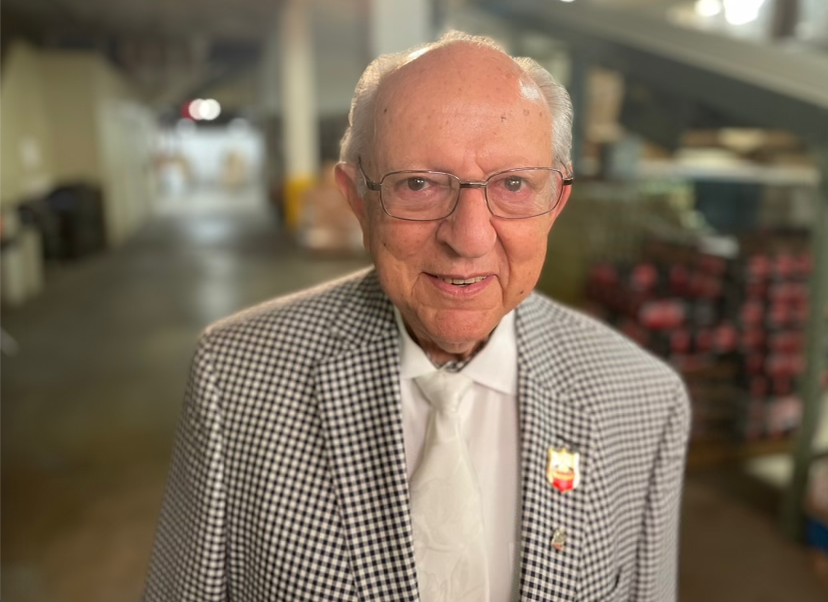 The Carl J. DiCapo family will serve as honorary chairs for the annual Salvation Army Christmas Committee this year, to honor the memory of the emeritus board member. Thirty years…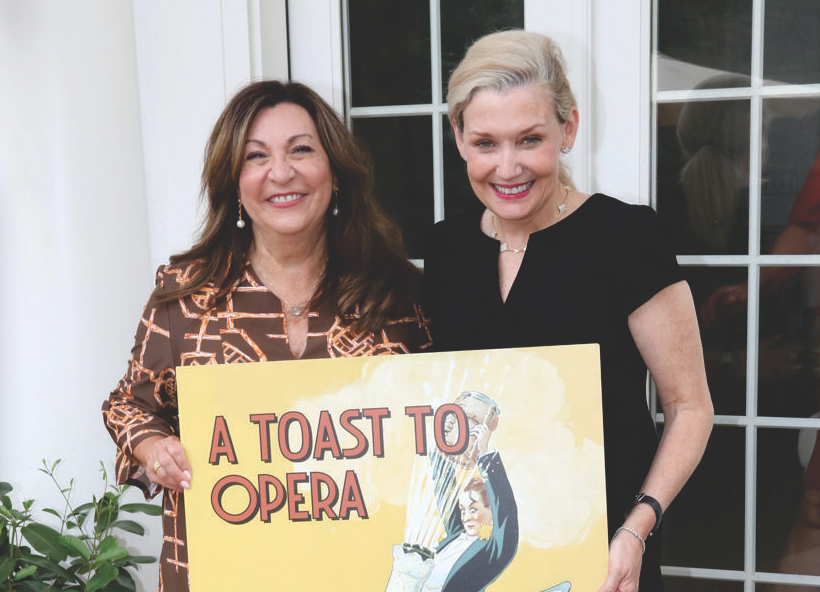 Celebrating the theme of this year's Lyric Opera Ball, "A Toast to Opera," are the Co-chairmen, Sharon Barry and Deanna Diebolt. Hosted by the Lyric Opera Circle, the evening of…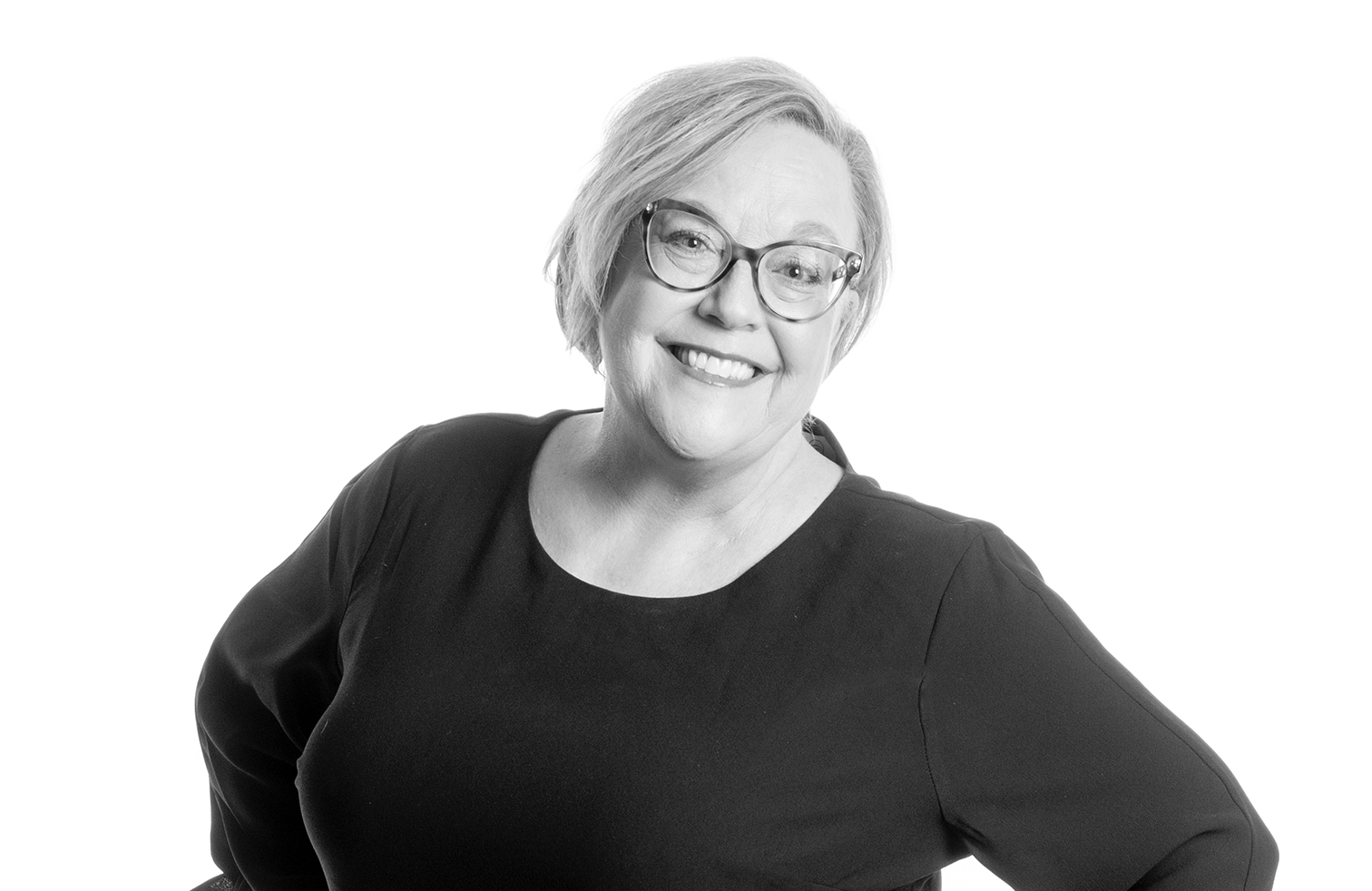 Among Kansas City's advocates for women and children, Moira Holland stands out as a prominent supporter. Her relentless dedication and skill in fundraising led to her designation as a Rising Star by The…