THE NEXT STAGE: Ballet hires major talent to lead Second Company
One of the harshest moments in a dancer's life is the moment when he or she realizes the spirit is more willing than the body. "It took me about four years to retire," said Christopher Ruud recently, with a laugh. "I could still do it at 42, but it was past time for me to hang up the shoes."
We were backstage at the Kansas City Ballet's annual run of The Nutcracker, and Chris had taken a few moments to speak about his new position as director of the Second Company, founded in 2013-2014 when Devon Carney came on as artistic director. Like Devon, Chris had spent 20 years as a world-renowned principal dancer: Devon at Boston, Chris at Utah's Ballet West.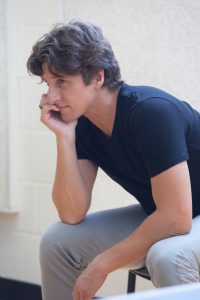 "There's definitely a mourning period," Chris said of the realization that his body hurt pretty much all the time. "It was very, very hard to let go of the life, of the notion that you go to class every day and you dance and you perform." At the same time, there was a sense of relief, he said.
"I realized that I had been pushing through a tremendous amount of pain for a very long time." He recognized at once that his new destiny was to pass the mantle. "It was time to stop dancing and turn around and give back. … There are so many people that gave to me: My 'gratitude list' is endless."
Chris had a huge career as a dancer at Ballet West, and to this day he is internationally recognized for his peerless skill as a partner. And the key to being a great male ballet dancer is humility, he said. "There's one thing you need to remember: No matter how wrong she is, she's always right. It's all about putting her forward, it's never about getting in front of her. … Classical partnering teaches men to be chivalrous and generous at all times."
But after years on the stage and choreographing, Chris is ready to start a new chapter, and Ballet West's loss is our gain. Kansas City has drawn a prestigious figure of American dance into its circle, and we will be lucky if we can hold onto him for a few years. It's significant that Chris has been named both Second Company director and Ballet Master: Both posts are viewed as ideal second-career "springboards" for more important positions. But in fact most dancers come off of long, physically demanding careers hoping to take leadership roles they're just not prepared for yet.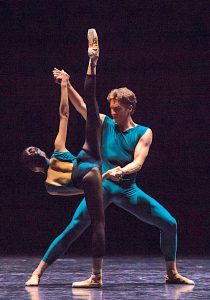 "You can have the most brilliant career as a dancer," Devon said. "But do you know how to deal with board members? Do you know how to fund-raise? Do you know all the moving parts of being an artistic director? You don't learn those things when you're a dancer."
For Chris, it's the right place at the right time: He and his wife, Loren, have already purchased a home locally and are settling in. As Second Company director he leads both the six-member KCB II and the 13-member Trainee Program. This combined group has become essential in the company's ability to perform large-scale works such as the upcoming production of Devon Swan Lake, with near-professional dancers who fill the "corps de ballet" for what would otherwise look like a half-empty stage.
"This allows us to do some of the larger productions … with the depth of dancers to pull them off," said Jeffrey Bentley, the Ballet's executive director. The company's move to the larger-capacity, higher-overhead Kauffman Center seemed to demand hiring more full-time dancers, but this was financially unfeasible. "And we wouldn't have a company right now if we couldn't grow into this larger-ticket-buying public," Jeffrey said.
Kansas City was somewhat of an anomaly, Devon said, in not having this backup company. "That was one of the first things that needed to change when I got here. We needed a Second Company if we were going to do these larger ballets." But big ballets are not the only advantage of this structure, he said. "It's also a training field. Our Second Company is the future, because some of our better dancers are those who are coming from there."
It can hardly escape notice that several of the current full-company dancers are former Second Company or Trainee members. "We are training better dancers," Chris said, "who are doing better and better, and showing the possibilities of what Kansas City Ballet has to offer—from training to performing, all the way through."
All of these efforts are aimed at one goal: "To make Kansas City Ballet one of the best in the nation," Chris said. "I don't think people realize how great this company is. It's a gem in the middle of the country. … The level of this company is just amazing: We're soaring upward."
What's also exciting about the Second Company is that it brings energetic 17- to 22-year-olds to the stage, whose enthusiasm brings vibrancy to everything they do. "It really does set you up for company life," said KCB II dancer Georgia Fuller, who began here in the Trainee Program (but has known Devon since her early studies at the Cincinnati Ballet Academy).
"You're learning how a professional ballet environment works," Georgia said. "You're expected to do corps de ballet roles that you'll have to do when you get into a professional company. So it prepares you for life. Devon and Christopher are so good at teaching us how to act like professionals … while still being able to keep growing and learning."
Grueling? You bet. "It's a year-long audition," Chris told the Second Company dancers recently during a "notes" session. "It's the longest, hardest audition you'll ever have." Devon and Chris keep a sharp eye on every move these dancers make, he said, though he tempered his warning with a good-natured tone. "You should not be terrified, because you're doing very well. Devon is very proud of the company that he's put together."
Still, he said, these dancers need to remember that "there's kind of an imaginary 'note pad' for every single one of you. … Every time there is consistently something that doesn't happen, it gets noted. Because remember, in this business there are fewer jobs than there are of you."
For Kansas City Ballet tickets, including those for Swan Lake (which runs from February 14th through the 23rd), call 816-931-8993 or go to kcballet.org. To reach Paul Horsley, performing arts editor; send an email to paul@kcindependent.com or find him on Facebook (paul.horsley.501) or Twitter (@phorsleycritic). Cover photo by Brett Pruitt & East Market Studios 
After more than two decades and four deans, it was beginning to look as if the UMKC Conservatory's dream of a new facility would remain just that: a dream. Until…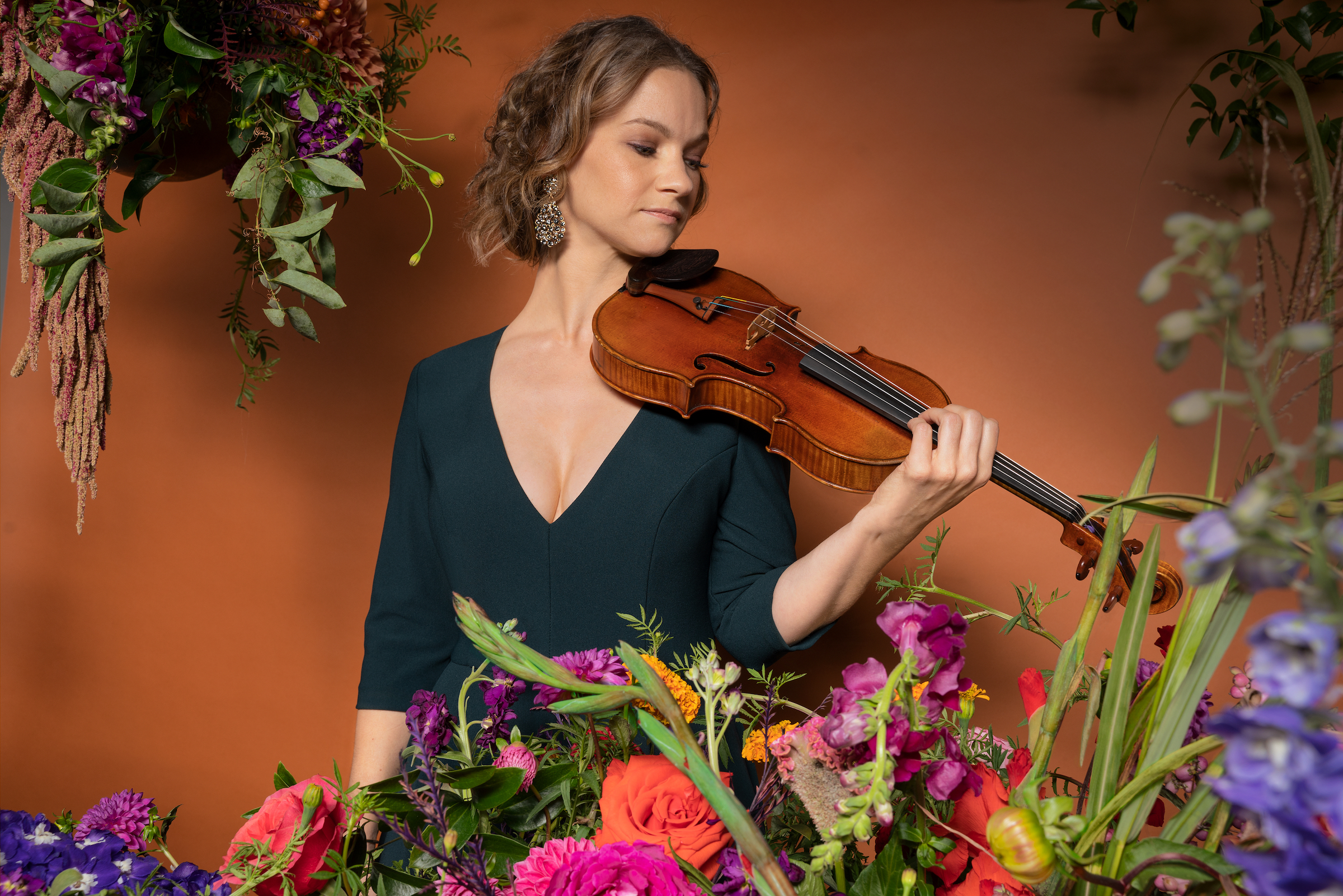 One woman, standing alone onstage. No pianist, no music-stand: Just Hilary Hahn and her violin, creating miracles. That is what Harriman-Jewell Series audiences are likely to experience this October 13th,…
Oh the weather outside is frightful(ly hot). But it won't be for long, so take a close look at this fall's diverse and provocative mix of music, dance, and theater:…
Kansas City Ballet always seems to be building something. For decades, it engaged in refitting existing buildings to meet its day-to-day needs: from the Westport Allen Center to the National…