The Independent's 2023 Class of Rising Stars!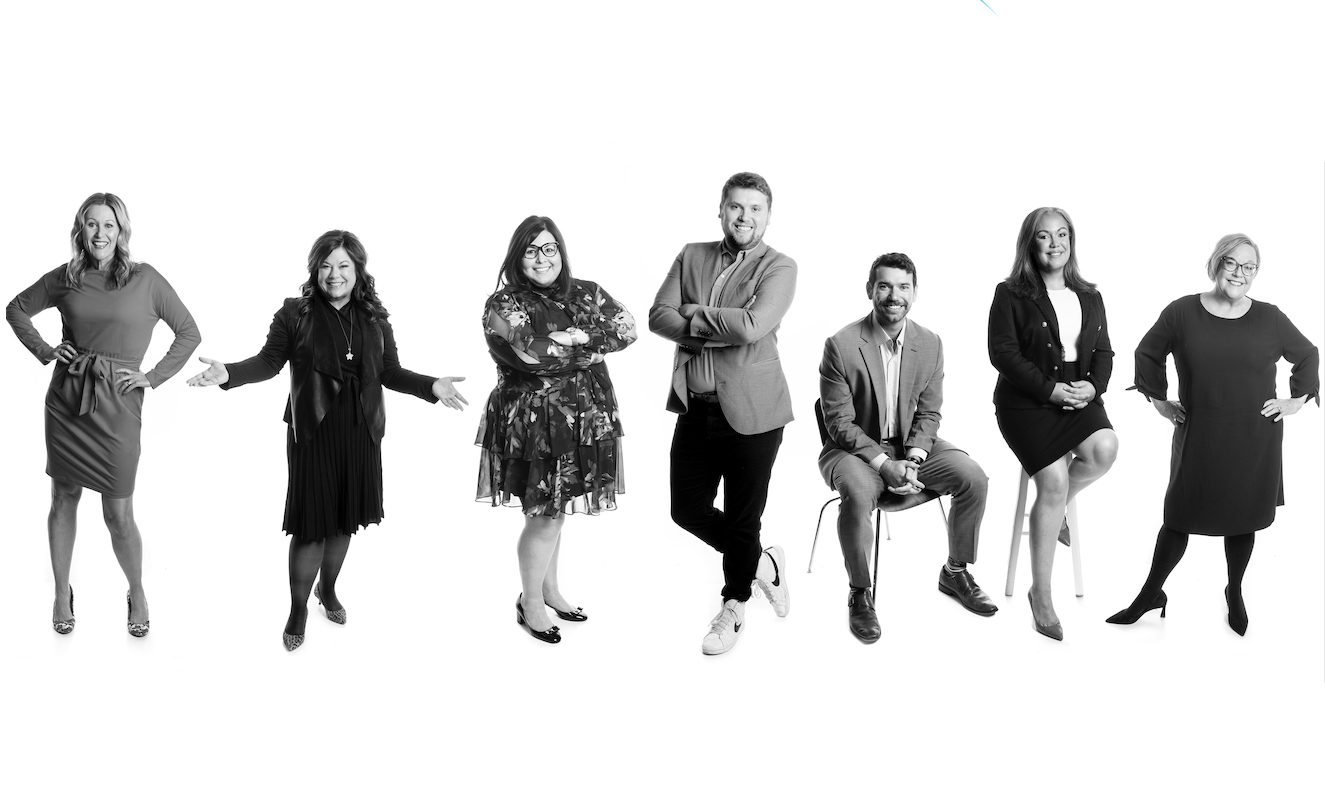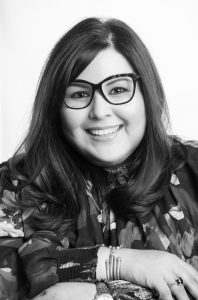 Anna Bazan-Munguia, Director of Community Outreach, Big Brothers Big Sisters Kansas City
Anna Bazan-Munguia volunteered with Big Brothers Big Sisters Kansas City for nearly a decade before accepting an employment role with the organization. Her support of BBBSKC is as a Big, as a Big Couple with her husband Pablo, and as a diversity, equity, and inclusion advisory board member. In addition, Anna was an honoree for BBBSKC's Most Wanted Auction. She currently is a member of BARRE in support of the Kansas City Ballet, and a board member at El Centro and the Folly Theater, where she has been the chair of the board development and nominations committee, and the International Relations Council (IRC), where she has been the chair of the membership committee. As Karenbeth Zacharias, the 2022 board chair of the IRC, noted, "She is dedicated to her work, to her volunteer commitments, and to caring for others. I have watched her notice someone who seems apart from the group and walk over and intentionally engage them, inviting them into the conversation." 
Anna has been deeply involved with the Hispanic Chamber of Commerce of Greater Kansas City. She is an event committee member for the Latina Leadership Summit and previously served as the vice president of membership for the Young Latino Professionals' program. Carlos Gomez, Hispanic Chamber of Commerce of Greater Kansas City, said, "What I particularly admire about Anna is that she leads with her heart and inspires those around her to become better leaders." Speaking of hearts – Anna recently was a judge for the Kansas City Parade of Hearts. She was a mentor with the UMKC Avanzando program, a candidate for Woman of the Year for The Leukemia & Lymphoma Society, and an advocate for the local Texas A&M Club. Kathryn Lutz Dusenbery said, "I worked with Anna at People to People International and enjoyed watching her develop into leadership roles. … I see Anna as a leader in our metro area." It's no surprise that Chris Gutierrez, KC SmartPort, said that Anna "has a contagious positive attitude." What is astounding is that she has lived here for only a little more than 10 years – Anna's hometown is Tyler, Texas.  
---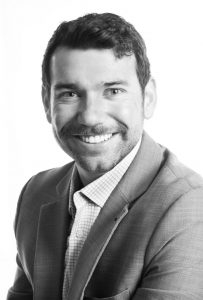 Will Block, Vice President – Development, Block Real Estate Services
Will Block is the president and a director of ReNew KC Neighborhoods (RKCN). Anna White, Community LINC, said, "Will has worked to give back to Kansas City through his dedication to establishing affordable, safe, and secure housing in areas of the community that need it most." Curtis Holland echoed this when he stated, "In his work with ReNew KC Neighborhoods, he is making a lasting impact on the Kansas City community." Will's most recent project with ReNew KC Neighborhoods involved a home in Independence, Missouri. A family was in residence there, but water was leaking into the house due to a faulty roof that was in the process of collapsing. It wasn't a quick fix. Among the many steps of this project were finding the funding, discussing the plans with the residents, hiring a construction firm, and ensuring that the premises were cleaned up at the completion of the work.
As Scott Cordes noted, "Will used his leadership and extensive knowledge in real estate, construction, and development to accomplish this." In 2022, he was a Most Wanted Auction Honoree and raised more than $300,00 to benefit Big Brothers Big Sisters Kansas City. Maddy Trofholz, BBBSKC, said, "He is a great example of what it means to be a community leader, and I can speak on behalf of the entire BBBS team in saying he is a difference maker for our agency!" Will also serves as the mayor-elect member of the board of directors of the University Health Hospital System. In addition, he recently was elected president of the Allen and Gloria Block Family Foundation. Will is someone who takes the tools and resources he has and uses them to improve life for those around him.  
---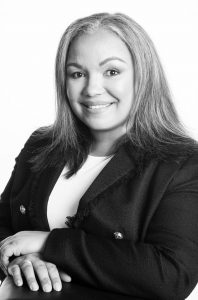 Amy Guerich, Partner/Owner, Stepp & Rothwell
Amy Guerich was a junior at Kansas State University when she met Kathy Stepp and Howard Rothwell of Stepp & Rothwell, at an on-campus club meeting for future financial planners. Fast forward 18 years, and Amy is co-owner of the Stepp & Rothwell business. In reminiscing about their early years of working together, Kathy said, "Amy is organized and has the rare talent of actually getting things done." As soon as she made Our Town her home, Amy began volunteering, and her original involvement was with Safehome. It quickly became clear that Amy was ideally suited to handling the large-scale aspects of hosting charitable events, staging conferences, and the more quotidian processes of scheduling meetings and finding speakers. She also has an aptitude for fundraising and bringing people together. "Amy is not only the best of current philanthropists, but the future of philanthropy as most of us envision it. She hasn't waited to be a certain age or at a certain point in her career or capacity to give back to the causes she cares about," Lindsey Rood-Clifford, Starlight Theatre, said, adding, "Passion serves as Amy's primary tool of engagement. Her enthusiasm is infectious, and with it, she inspires and motivates others to care." Mark Mattison, UMKC Foundation, agreed, stating, "I have been inspired by her drive." 
Numerous charitable organizations have benefited from her skills and her work ethic. She is a member of the Starlight board of directors, currently serving on the executive board and as the chair of the philanthropy committee. Amy was selected as a Starlight All-Star in 2021. She was a board member of the UMKC Friends of the Conservatory, and at The Nelson-Atkins Museum of Art, Amy served on the Young Friends of Art Council. In 2016, she was a Most Wanted Auction Honoree with Big Brothers Big Sisters Kansas City. Amy served for several years on the Ugly Christmas Sweater Party steering committee for Operation Breakthrough. She has also been involved with Heroes for Hospice and the Kansas City Ballet. Gene Willis said, "Amy's leadership within the philanthropic space is displayed throughout her diverse interests. As one of the few women and people of color in finance leadership spaces, she uses her voice to create room at the table for others. Her approachability, zeal, and focus make for an impressive combination of skills put forth toward bettering our community." Amy was honored with the 2021 Spirit of Philanthropy Award by the Kansas City Chapter of the Association of Fundraising Professionals.
---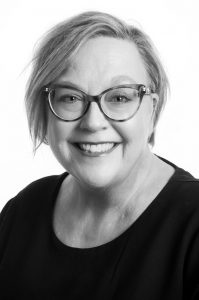 Moira Holland, Director of Business Development, A.L. Huber
For more than a dozen years, Moira has been on the board of the Children's Mercy Cancer Center Auxiliary, and she is now the incoming president. "Moira's engagement and support of our Hospital is unmatched and increases with each passing year," Shanelle Varone, Children's Mercy, said, adding, "She exemplifies what an excellent board member should be as an advocate and active fundraiser." Moira has previously been the co-chair for the Children's Mercy Cancer Center Golf Tournament. As Ryan Gray stated, "In addition to advocacy, Moira is a tremendous force for networking and fundraising." While serving as the board vice president of Inclusion Connections (IC), Moira found ways to generate more income. "During her time with IC, she has taken their fundraising and community involvement to new heights. Moira was responsible for initiating and executing their first fundraising gala," Paige Engle said, adding, "Moira has onboarded countless new sponsors and introduced several high-level donors to the organization. She has made significant introductions to community leaders who have furthered the mission and growth of IC."   
Moira recently joined the board of Newhouse and also served as co-chairman of the organization's Imagine A Day Gala in 2021 and 2022. She aided in the financial success of these events, which raised significantly more funds than in the past. Christopher Stibbs, Newhouse, said, "During her time volunteering with Newhouse, Moira has seen the systemic issues that many survivors face like generational poverty, generational domestic violence, a lack of transportation, inequitable educational opportunities, and more." Some volunteers would become discouraged. Moira instead is galvanized to support programs and projects meant to remedy these ills. Phil Thomas stated, "Moira truly believes in the power of community investment in these agencies, and she works tirelessly to champion these important initiatives. Moira has been a true advocate for underrepresented communities here in Kansas City, and she wholeheartedly believes in the power of philanthropy."         
---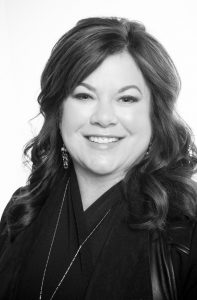 Sarah Owings, Director, Netsmart
Sarah Owings was once a Kansas City Chiefs cheerleader. Now, she is a cheerleader – and more – for a variety of causes in Our Town. Sarah was honored as the 2021 BMA Foundation Best Performance at Dine and Dance with the Stars. She represented KidsTLC in the event and raised an incredible amount of money for the organization. Tracy Mattis, Jen Simpson, and Rojanae Williams, all with KidsTLC, noted that Sarah's approach to fundraising included "selling t-shirts, hosting a decadent dinner at the Lake of the Ozarks, selling Super Bowl and NCAA Final Four squares, enlisting Gracie Hunt to host a fashion show, and creating cause-marketing events with various merchants." Julie Sano, BMA Foundation, said, "Each of her events brought awareness to KidsTLC's mission and also included a t-shirt fundraiser to 'Shimmy Away the Stigma' of talking about mental health." 
This year, Sarah is serving as the chair of KidsTLC's Benefit23. Helping young people achieve their goals is vital to her. Sarah has been reading applicant essays as a community reviewer for KC Scholars since the organization was founded in 2017. As Amy Shapiro, KC Scholars, said, "She believes that students in our community deserve a helping hand to realize their dreams of achieving a college education." Mark Potts, Go Further Foundation, recounted what happened when Sarah led one of the organization's executive coaching events for young professionals. "Sarah's topic was responding to failure, or in Sarah terms, Failcake. Sarah did two amazing things that night. She expertly spoke in front of our group, reassuring them that failure is a natural part of growth by telling stories that had us laughing, nodding in agreement … . She also went above and beyond and connected us with our venue, KidsTLC. And now, because of Sarah, Go Further Foundation is a proud volunteer partner [of KidsTLC]." In 2022, Sarah joined the executive board of the Go Further Foundation, and she also became a Mental Health first aid certified instructor.       
---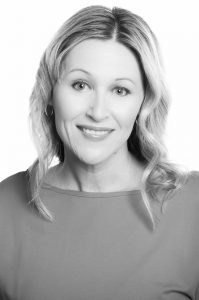 Kristal Ronnebaum, Founder, HoneyDews KC, and Director of Sales and Marketing, Sparhawk Laboratories
Kristal Ronnebaum has used the leadership training she received as a member of the Junior League of Kansas City, Missouri, to great effect in our community. She served as the co-chair of the League's 30th anniversary Holiday Mart in 2017. Reflecting back on the successful event, Susan Belger Angulo, a fellow Junior League member, recalled, "Her leadership and passion not only energized me, it engulfed the entire committee." Celeste Greenlee, JLKCMO, noted that, in addition to serving as chief of staff and operation chair for C3KC and capably executing her other Junior League placements, "Kristal has also completed the Midwest Center for Nonprofit Leadership at the University of Missouri–Kansas City's Advanced Leadership Certification Series." This consists of 12 classes held in partnership with the Junior League, which is open to members who are interested in doing more to enhance the world around them. Following a Junior League C3KC event in 2022, Kristal reached out to Dr. Caroline Danda of The Invisible Riptide. "Kristal helped organize two successful community events, even offering her own home for the pilot event," Caroline stated, adding, "Kristal's empathy and perspective make her an effective community leader. You cannot help but want to join Kristal and support the missions she adopts." 
Kristal isn't alone in her endeavors. Robin Levine said, "At The Leukemia & Lymphoma Society, I had the privilege of working with her and her husband, Joe, when they chaired the auction committee for the Black Tie Ball." Additionally, she served as an inaugural co-chair for The Diaper Bowl, a benefit for HappyBottoms, an organization where she is now a board member. Kristal served on the restaurant ambassador committee for Jazzoo from 2019 through 2021 and is an active member of WILMAH-Women in Leadership and Management in Animal Health. She is the founder of HoneyDews KC, which offers mental wellness and mindfulness events for youth and families.          
---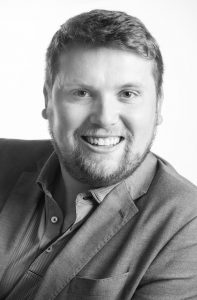 Christopher Stibbs, Director of Philanthropic Engagement, Newhouse
Christopher Stibbs' impact on Our Town can be measured in the sheer number of organizations with which he has been associated during the past decade. "He cares so deeply about amplifying other people's work and continuously striving to be a better leader," said Nora Freyman, United Way of Greater Kansas City, adding, "He is always looking for how he can mentor younger generations, learn from others, and be engaged in the philanthropic community." Chris is a graduate of Rockhurst University – and he was the School's Hawk of the Year in 2016. Michelle Davis first met Chris when he was an intern at the Polycystic Kidney Disease (PKD) Foundation. "He is an incredible advocate," she stated, noting, "I've worked in the non-profit sector in Kansas City since 1997. I've hired lots of interns, many of whom leave the sector. Chris not only stayed, he has contributed to its professionalism and growth." A past president of the Association of Fundraising Professionals Kansas City (AFPKC), Michelle encouraged Chris to get involved with the organization. He took her advice, and is currently the vice president of membership and has served as a board member for the local chapter. Chris is a member of the emerging leaders task force for AFP global and has served as the chair for the Global Emerging Leaders Workshop.
Kerry Gentry Hartnett worked with him on the first-ever TEDxKC Women event in 2018. "Chris joined the team to help with sponsorship and, in typical Chris Stibbs style, he knocked it out of the park," she said, noting that a significant part of the project's financial success was due to "the relationships he has throughout the community with funders, organizations, friends, and peers." He now serves TEDxKC as a volunteer lead on the core planning team. Chris is a Centurion with the Greater Kansas City Chamber of Commerce and the philanthropy chair on the leadership team of The Loop KC. His previous activities have included serving on the champions board of Teach for America, being a member of the trivia planning committee for Show Me Kansas City Schools, and serving as the event chair on the emerging leaders' board of Sunflower House. It's no surprise to learn that Chris has also been a member of the young alumni council at Rockhurst University. Katherine Lee said, "Chris is a natural leader dedicated to serving others."   
---
Find a full profile on each Rising Star in our February 18, 2023 issue.
Photo Credit: Tom Styrkowicz