Tie The Knot 2019 – Maddy's Bows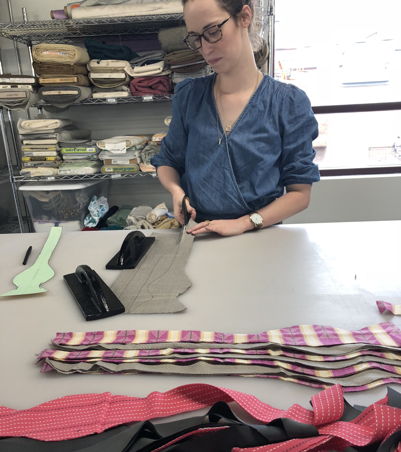 Steve McDowell, director of design for architectural firm BNIM and renowned leader in sustainable and integrative design, has worked on iconic buildings in Our Town such as the Kauffman Center for the Performing Arts and the Bloch Building at The Nelson-Atkins Museum of Art. He also has designed embassies in Africa and South America and is presently working on the expansion of the John F. Kennedy Center in Boston, along with Bloch Building architect Steven Holl.
From the time he was a young man, Steve has had a passion for bow ties ever since he had a sales job at the store, Tie Rack. Halls and the now-shuttered Woolf Brothers usually only had solid colored bow ties, so when he wanted something with patterns, he sought out designs from Cy Rudnick Fabrics. "My wife, Mary Anne, used to ask me if I was going to surf in a bow tie," Steve joked.
When Steve and Mary Anne's daughter, Madeline, unexpectedly passed away in 2016 due to complications from a minor surgery, he vowed he would incorporate the color pink into any new bow ties he bought or had made. "Maddy was a lover of all things pink," said Steve. "She also was a fantastic chef and would take pictures of her gorgeous food and post it on social media. She had a lot of followers. Maddy also wanted to be a police officer after she did a ride-along in a police car while she was in high school at Notre Dame de Sion. She was in the process of studying criminal justice at Metropolitan Community College."
On the first anniversary of Madeline's death, Steve ran into weaver and textile artist Debra Smith and had a conversation about doing something in remembrance of Madeline. "I had met Debra years ago when she worked at Asiatica after she graduated from the Kansas City Art Institute. Mary Anne was a big fan of Debra's because she used to make these gorgeous scarves from scraps of old kimonos." Said Debra: "Anytime I saw Mary Anne and Steve at a fancy art event, they always made me feel welcome and at home." That evening Debra went to the studio and got to work on fabrics that would reflect Madeline's spirit and love of pink.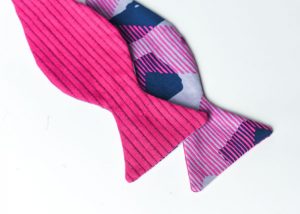 A year after that, Mary Anne and Steve launched Maddy's Bows, which designs, fabricates, and markets unique handcrafted bow ties. Pink is sometimes the dominant color or a subtler accent, and the bow ties are reversible. Debra is the creative director who helps make the designs that incorporate new and recycled fabrics. "My friendship with the McDowells has grown over the years and even deeper with this project," said Debra.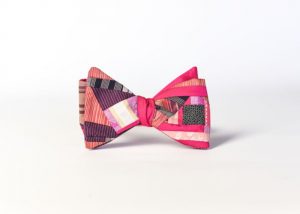 Maddy's Bows also has partnered with Rightfully Sewn, which hand crafts the bow ties and is an organization that teaches design, sewing and fabrication, marketing and business, and entrepreneurial skills to at-risk women. Said Rightfully Sewn Founder and President Jennifer Lapka: "Being from the non-profit sector, I have always personally admired Steve and Mary Anne for their philanthropic efforts. Therefore, it is my honor that Rightfully Sewn has played a part in the launch of their bespoke bow tie line. The sewing contract provides critical revenue for our organization."
Added Steve: "Debra and Rightfully Sewn are creating two types of bow ties. One is the White Label, which is from recycled and new fabric. The other is the Black Label, which are limited edition bow ties—about eight or nine per design–that tend to be more expensive."
The majority of the proceeds from the bow ties will support The Rabbit hOle, a non-profit museum and the world's first Explor-a-Storium, which is due to open soon in North Kansas City. Focused on children's books, it encourages reading and learning. It was founded by Deb Pettid and Pete Cowdin, longtime artists and operators of Reading Reptile, one of America's beloved children's bookstores for nearly 30 years. "We had a connection to Reading Reptile when it was in Brookside since it was close to our house, and we could walk there. And since Madeline loved books and children, we feel we are doing something in her honor," said Steve. Added Debra: "Hands down, The Rabbit hOle is going to be one of the biggest gifts to Kansas City. It will be an absolutely magical space for children. The creative energy from conception to execution is going to put Kansas City on the map for children's museums." 
By supporting two wonderful non profits, Rightfully Sewn and The Rabbit hOle, Mary Anne and Steve McDowell are making our community a far better place to live one bow tie at a time. 
Looking for a thoughtful, philanthropic gift for groomsmen to wear during a wedding ceremony? Choose your bow ties at maddysbows.com. 

Rightfully Sewn
1800 Wyandotte Street, Suite 204
Kansas City, Missouri 64108
816-491-8136
rightfullysewn.org
The Rabbit hOle
919 East 14th Avenue 
North Kansas City, Missouri 64116
816-492-7915
rabbitholekc.org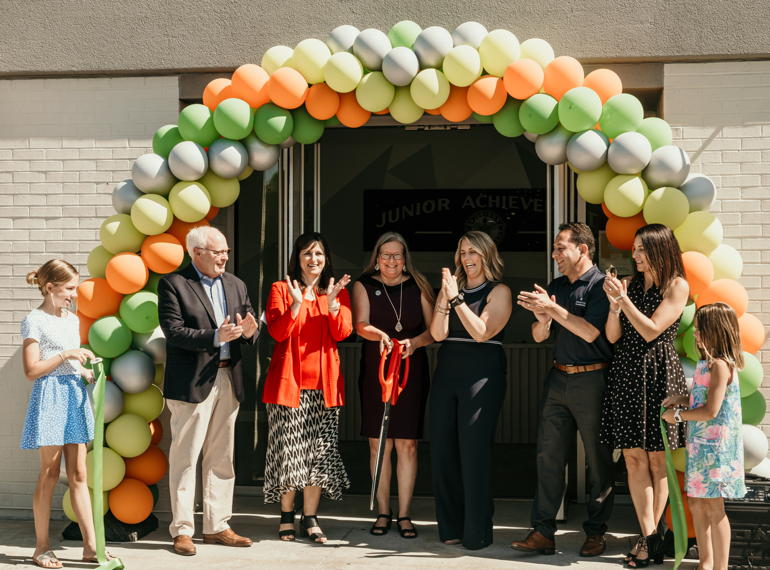 Junior Achievement of Greater Kansas City held a Ribbon Cutting Ceremony and Reception for the opening of the new JA BizTown on June 10th at the JAKC Youth Learning Lab…
Cristo Rey Kansas City's 15th Annual Dancing with the Kansas City Stars was held on June 26th. Kathleen Couchonnal and Melissa Skeens were the co-chairmen, and Kristi and Larkin O'Keefe…
Bradette Groves and Lisa Tucker were the co-chairmen for Family Health Care's 10th Anniversary Tacos & Beer on the Boulevard on June 10th. The sold-out event was hosted by Boulevard…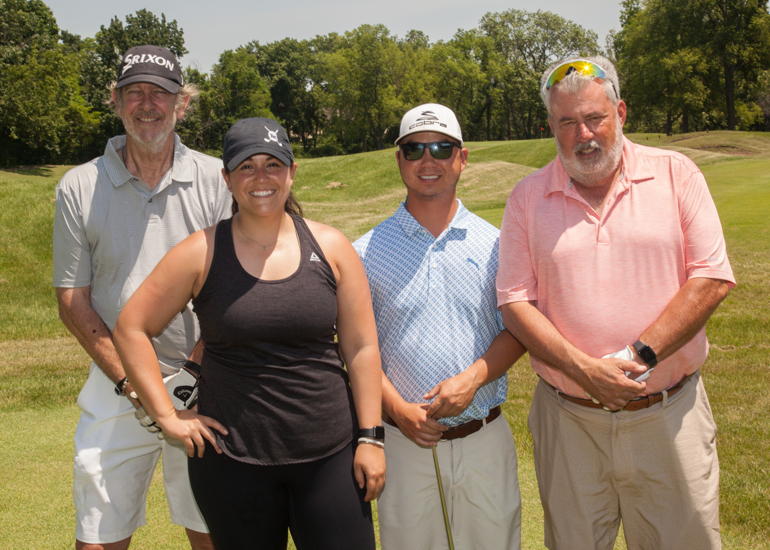 Deer Creek Golf Club was the site for the Folly Golf Classic, which was held on June 18th. Alex Solorio served as the chairman. Also featured in…