Tie The Knot 2019 – Tackling The Big Day
Sarah Quinlivan of Quintessential Events and Kindra Browne of Simple Elegance are two of Our Town's premier wedding planners. These days, weddings have many moving parts, and a bride and groom and their families may need assistance with vendors, venues, hotels, contracts, transportation, and the multitude of 'day of' arrangements. These two capable, professional women will make sure your wedding is seamless and worry free–a joyful event, full of love and many happy memories.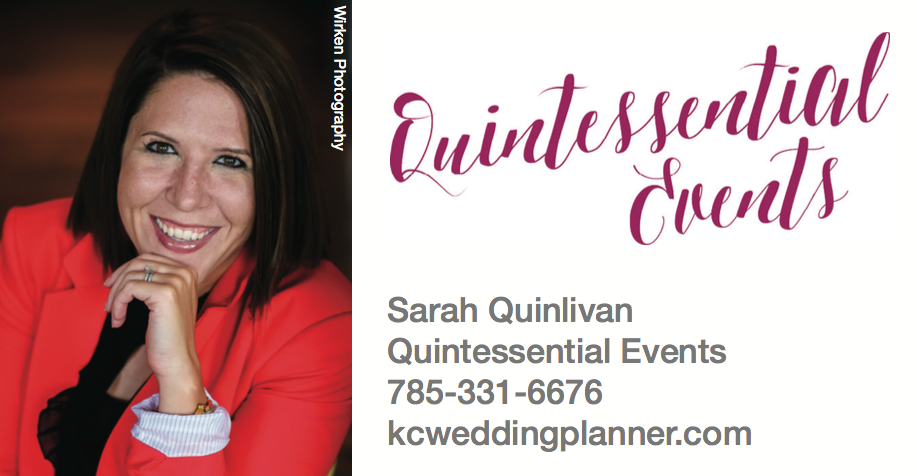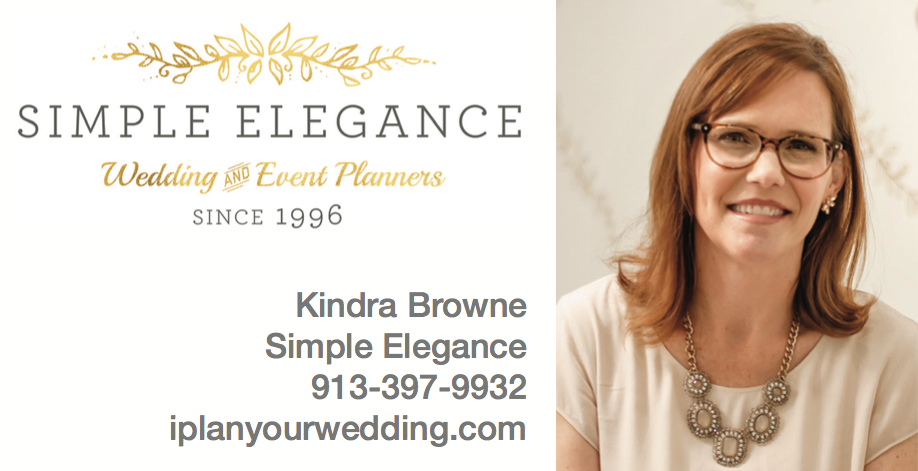 The Independent: What are the services you offer to an engaged couple leading up to the wedding and for the day of the wedding? 
Kindra: We offer three types of services. Full service is designed for couples who want direction, creativity, and a trusted partner throughout the entire process. Final steps is our partial planning service where we come in three months prior to the wedding and help in the final decision-making process, plus execute the wedding weekend. Wedding day management and directing service begins six weeks prior to the wedding day. With this service, the couple has done the planning, and we come in and help them wrap it up logistically. 
Sarah: We have three packages, whether it's full coordination, which is eight months out or longer; partial planning, which is three months out; or month of coordination. We are flexible and customize. We do the planning and are right by your side. We are in it with you. We are focused on hard work and fun times. 
The Independent: What is the best advice you could give to brides and grooms?
Sarah: Before you even start, plan a budget that will work within your means. Think about what is important to you, whether it's an amazing band, gorgeous flowers, or the food and alcohol. Think about your guests and where they are staying. Make sure they are at an accessible location, close to the rehearsal dinner, wedding venue, and the amenities our city has to offer. Enjoy the planning process. Celebrate every decision. Don't get stressed out. Keep your relationship front and center. We want you to tell your story, and we work hard with flow during the night of the wedding so that people don't want to leave. 
Kindra: Take some time to talk about what you really want for the wedding planning process and the wedding day. Discuss your expectations about who will be involved in the wedding meetings and who will help make major decisions. Having a road map for what you want, including the wedding investment and who will be making decisions up front, makes everything so much easier from day one.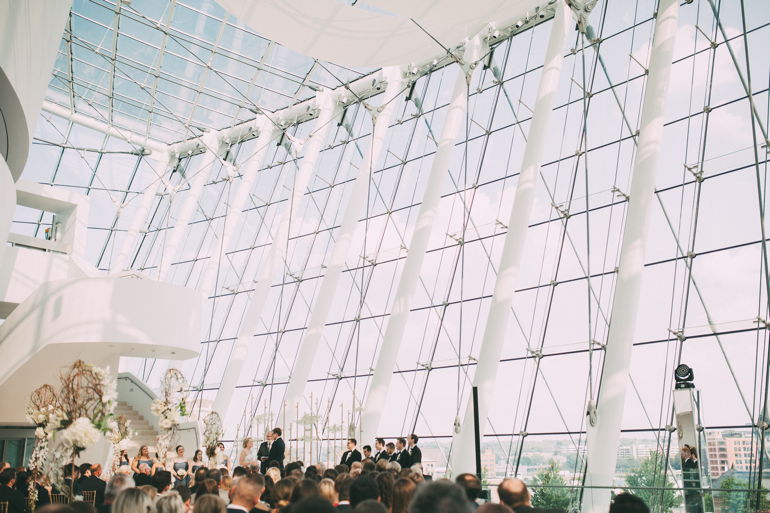 ---
The Independent: What makes your company unique compared to other wedding planners?
Sarah: Quintessential Events was started in 2015 after years spent in the advertising/public relations world. My mission is to provide couples with a stress-free, one-of-a-kind wedding planning experience as a way to make a difference in people's lives. The planners at Quintessential Events take the time to truly understand our couples—who they are, what they want, and what really matters to them. We live for a challenge and love when couples come to us with distinct and different ideas for their wedding. We use this insight to create weddings that are truly unique. We believe this approach, along with superior organizational skills, an extremely dedicated work ethic, and straight to the point communication style, is what sets our planners apart. 
Kindra: First, we have 23 years of experience. I started in 1996 because I had a deep passion for weddings and also because I was excited to help couples start their marriage with a beautiful celebration. Since then, I have been able to build a team that shares the same core values, and my company was the first of its kind in Kansas City. Each planner is gifted and unique, but we all follow the same system and creative process. We also don't believe in receiving incentives from vendors or charging overall percentages of the wedding budget for our fees. We have a flat rate and are very transparent with our process. We understand the urgency, excitement, and anxiousness of each couple and have a time-tested relational process that works.
The Independent: What are some of the most memorable wedding ideas and outside-the-box tips you have come up with? 
Kindra: Anything is possible! Start with the end goal in mind. In other words, how do you want to start your marriage? One of my couples "Kung Fu Fighted" their way out of their reception with the band leading them and their guests to the shuttles to head to an after party on the Plaza. My ideas also come from each couple and their stories. We have done things like having the chicken wraps from KU's cafeteria as a late night snack and guests singing the "Rock Chalk" chant on the dance floor. I also love to plan a surprise with the music somewhere in the day. One of my couples was serenaded by the bride and groom's siblings for their first dance. It was awesome, and happy tears were shed. I love couples who aren't afraid to celebrate their love in unique ways.
Sarah: I love people who have an idea and take it to the next level. One couple I know wanted a disco circus-themed wedding. After their kiss at the Uptown Theater, the performers rushed the stage—aerialists, fire breathers, and hand balancers. One bride I worked with fantasized about an Enchanted Forest, one wanted a Disney Princess ceremony and reception. I believe in doing whatever you want to do. Have a dance party at the beginning of the reception. This is what I love—the creative part.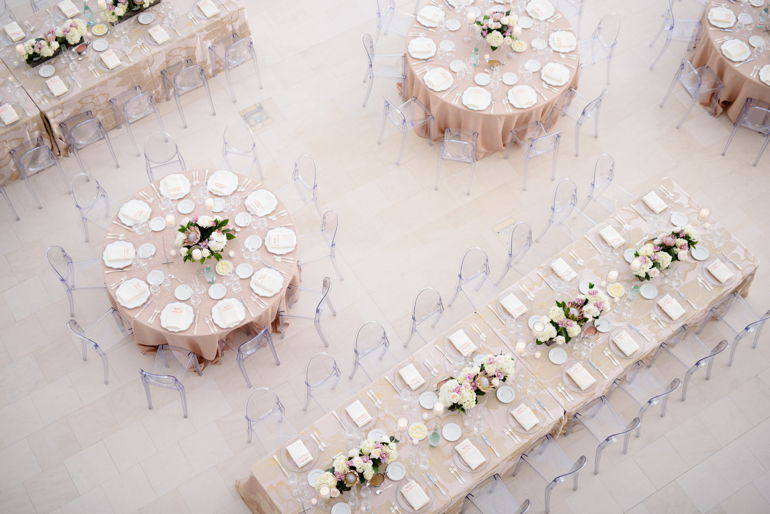 ---
The Independent: How many people work for you? What are their various roles?
Kindra: I have four full-time planners in the office and three part-time planners on the team. I am the owner/CEO. I mainly do full-service weddings and run the company. Holly Davidson is one of the full-time lead planners and is also president of the company. Lisa Forbes, Lauren Ferran, and Nichole La Piana are full-time lead planners. Alyssa Walz and Paulina Boydston are my part-time planners. We also have an incredible assisting team that helps on the weekends.
Sarah: I have two assistants. We are small but mighty. We work well with people who are like us. We give a couple everything we have and are attracted to people who have the same philosophy. It's lots of hard work, but we love what we do. 
---
Simple Elegance
Kindra Browne
913-397-9932
iplanyourwedding.com
Quintessential Events
Sarah Quinlivan
785-331-6676
kcweddingplanner.com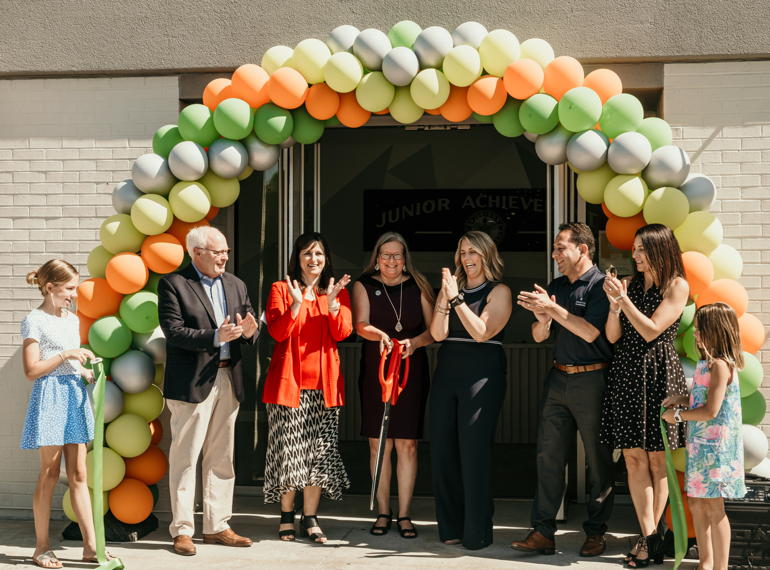 Junior Achievement of Greater Kansas City held a Ribbon Cutting Ceremony and Reception for the opening of the new JA BizTown on June 10th at the JAKC Youth Learning Lab…
Cristo Rey Kansas City's 15th Annual Dancing with the Kansas City Stars was held on June 26th. Kathleen Couchonnal and Melissa Skeens were the co-chairmen, and Kristi and Larkin O'Keefe…
Bradette Groves and Lisa Tucker were the co-chairmen for Family Health Care's 10th Anniversary Tacos & Beer on the Boulevard on June 10th. The sold-out event was hosted by Boulevard…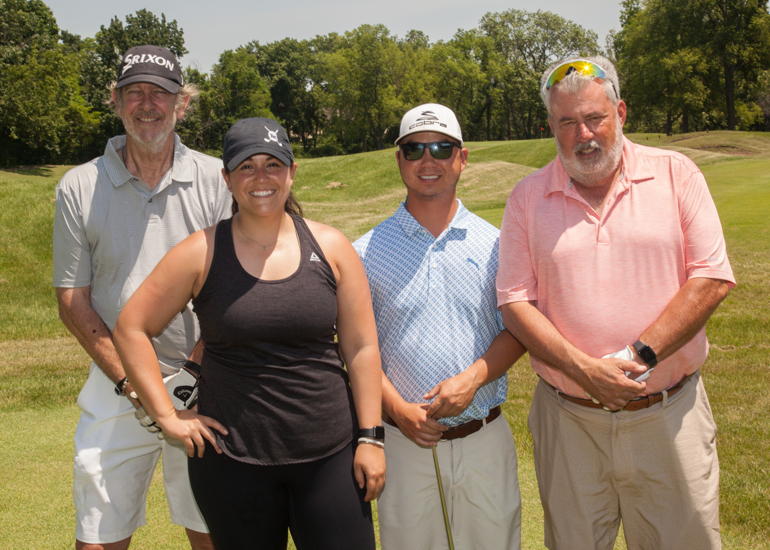 Deer Creek Golf Club was the site for the Folly Golf Classic, which was held on June 18th. Alex Solorio served as the chairman. Also featured in…