Toast To Olde Tymes – Gloria Vanderbilt
Reprinted from the May 9, 1942 issue of The Independent:
Unheralded was Mr. and Mrs. Pasquale Di Cicco's bow into Town's social life last week-end. Guests at the Hotel Bellerive, the erstwhile Gloria Vanderbilt and her husband were initiated into Kansas City's Saturday night merriment by Carol Hagerman and her Fort Riley house guests, Lieutenant Sanford C. Cumming, Lieutenant Nelson Ackerly and Lieutenant Paul Sullivan. Lieutenant Cumming knew the glamorous couple in Hollywood before their marriage. The evening's fun started out with steaks at the Savoy, dancing at the Kansas City Club and the late supper hour at the Drum Room, with scrambled eggs calling a halt in the Hagerman kitchen in the wee sma' hours. 
Sunday afternoon guests dropping in at the Hagerman menage made the acquaintance of the "front-page" couple. The girl with the long dark curly bib and gardenia-like complexion captivated all with her charmingly simple, shy manner plus the astonishing faculty for remembering every one's name. Chalk white bag and shoes accented her honey-beige suit over which she wore a platina fox jacket. Shirley Cowan, who played the maid of honor role at the unostentatious wedding, was with the Di Ciccos, whom she is visiting for several months while the daughter of Mrs. Reginald Vanderbilt sets up housekeeping in Manhattan, Kansas, and the one-time motion picture executive is doing army duty as a private at Fort Riley. 
---
Readers in 1942 needed no introduction to the luminous young war bride. Gloria Vanderbilt was already a household name, thanks to the custody battle that raged between her mother, Gloria Morgan Vanderbilt, (the widow of Reginald Vanderbilt), and her paternal aunt, Gertrude Vanderbilt Payne, (Mrs. Harry Payne Whitney), in 1934, when she was a child of 10. In the December 8, 1934 issue of The Independent, our scribe noted, "In commenting upon the ramifications that have made little Miss Vanderbilt a victim of legal complications. Magistrate Jonah J. Goldstein of New York came out flat-footedly and declared that social workers, child-guidance experts, psychiatrists and religious leaders should take part in deciding a case of the Vanderbilt kind. In a children's court, both Mrs. Vanderbilt and her antagonistic sister-in-law, Mrs. Whitney, would have been relegated to a place of second importance instead of blinking continuously at the spotlight, so thinks the Magistrate, and in his opinion, the legal experience of a Supreme Court Justice renders him incompetent to prescribe in such a case…" Our scribe lauded Mrs. Vanderbilt for "her dignity, decorum and regality, despite her youth and great beauty" during the early years of her daughter's life, adding that "it was no secret that she was more than preoccupied with the education of little Gloria." The Independent magazine championed her mother in the fight, but her aunt prevailed.
Pasquale Di Cicco was Gloria's first husband, acquired when she was 17. Even the New York Times was gauche enough to include a reference to the $4 million Gloria would inherit on her 21st birthday in the headline of the announcement of their engagement. In 2014, reminiscing for Interview magazine, Gloria made it clear she was in love with love at the time: "I became engaged immediately to Van Heflin, who was an actor then. We even went looking at houses together that we were going to live in. And then I met Pat di Cicco [a Hollywood agent]. He could be in a room full of people and have everybody laughing. He was just funny. He was also scary. And I was very scared of him when I married him." She was definitive that what ensued was not a love match, stating, "I'll always remain friends with men I've been in love with. Each one gave me so much, in so many ways—except di Cicco, who I have really nothing but terrible things to say about." Their marriage ended in divorce in 1945. 
At the time her photo appeared in our magazine, she was very young, very glamorous, and seemingly destined to be very, very rich. No one could have predicted the future marriages – to Leopold Stokowski, the conductor, Sidney Lumet, the film director, and Wyatt Cooper, the writer – or the births of her four sons, much less her success as a designer. What remains true: she captivated us then, and she captivates us still.      
Also featured in the July 20, 2019 issue of The Independent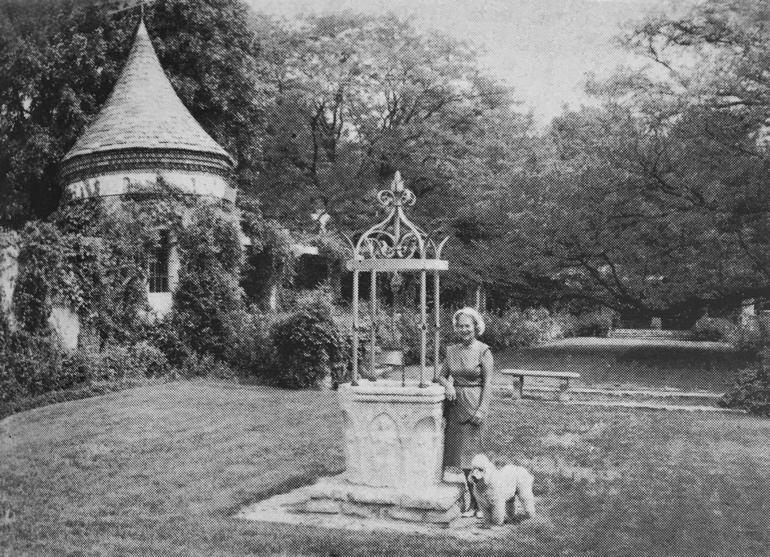 There are people whose lives seem meant to be pictorial spreads in magazines. It's not that they have no sorrows – they do, just as everyone does. Having an artist's…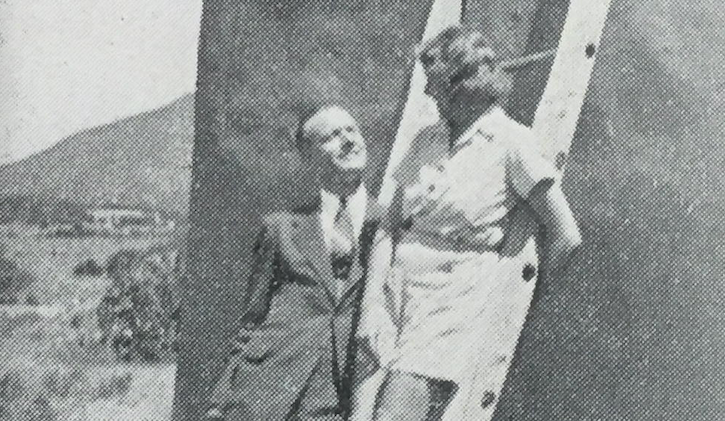 Sometimes, what life has planned isn't what we had in mind. That's definitely true lately. Dorothy Scarritt McKibbin knew the feeling long before most of us were born. Several times,…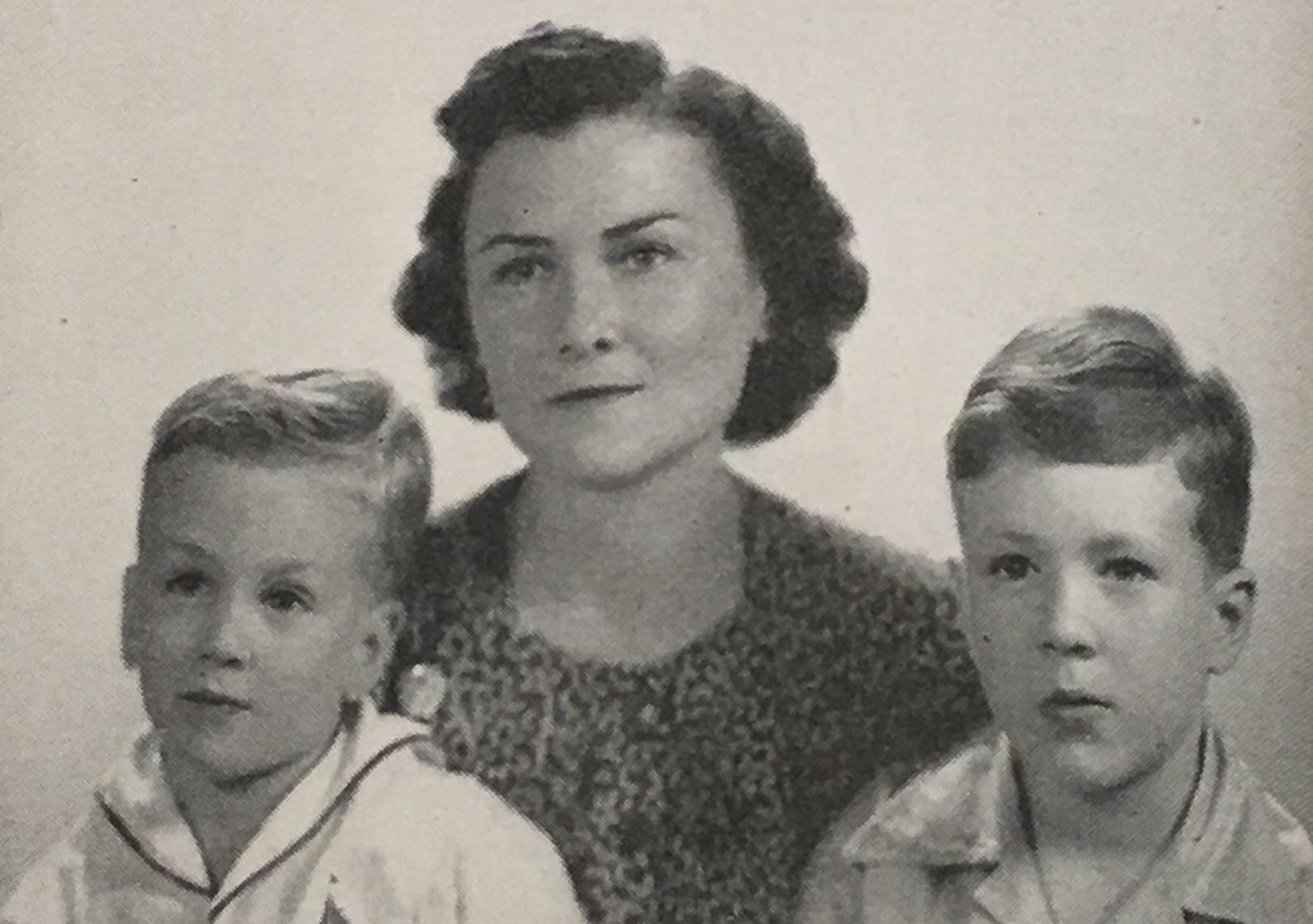 Virginia Page was born on October 27, 1909. She was the daughter of Louise J. Page and Henry Clay Page. Her father was a lawyer. He was serving as the…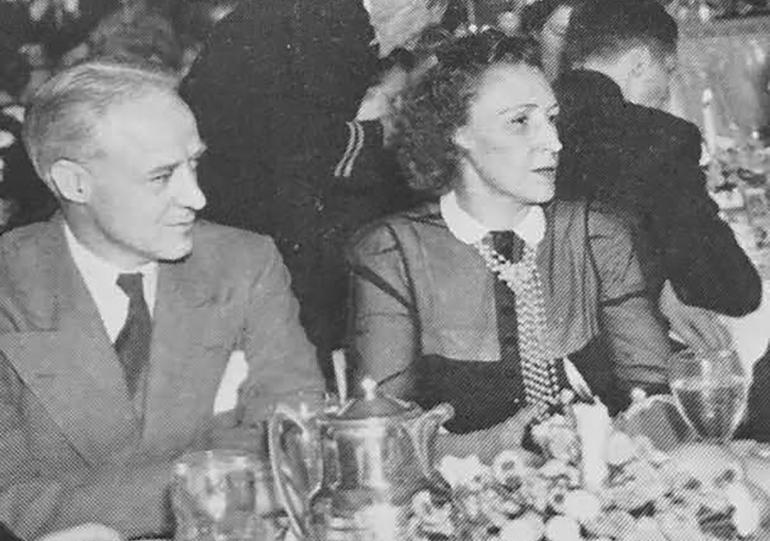 In May 1933, The Independent published an anecdote about Patti Harding Abernathy and Taylor Stevenson Abernathy, who had been Mr. and Mrs. for more than 15 years. Patti changed her…