Trailblazing: The Sewing Labs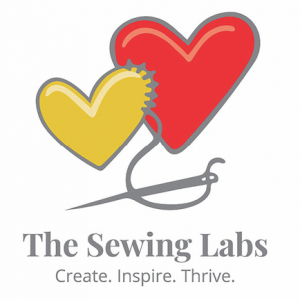 The Sewing Labs is an inclusive and welcoming community teaching the legacy of sewing for employment, entrepreneurship, and enrichment. The organization supports women and girls by serving as a resource that builds community connections. It teaches the legacy of sewing, a life skill that provides benefits from self-enrichment to self-confidence and can lead to gainful employment, entrepreneurship, and a life filled with emotional and financial dignity. The Sewing Labs helps to equip women with the tools they need for success.
The Sewing Labs supports women and girls from various income levels and a broad spectrum of zip codes. The organization also offers a toolkit of resources to support individuals who may be in at-risk situations. The inclusive model engages women and girls from a cross section of the community.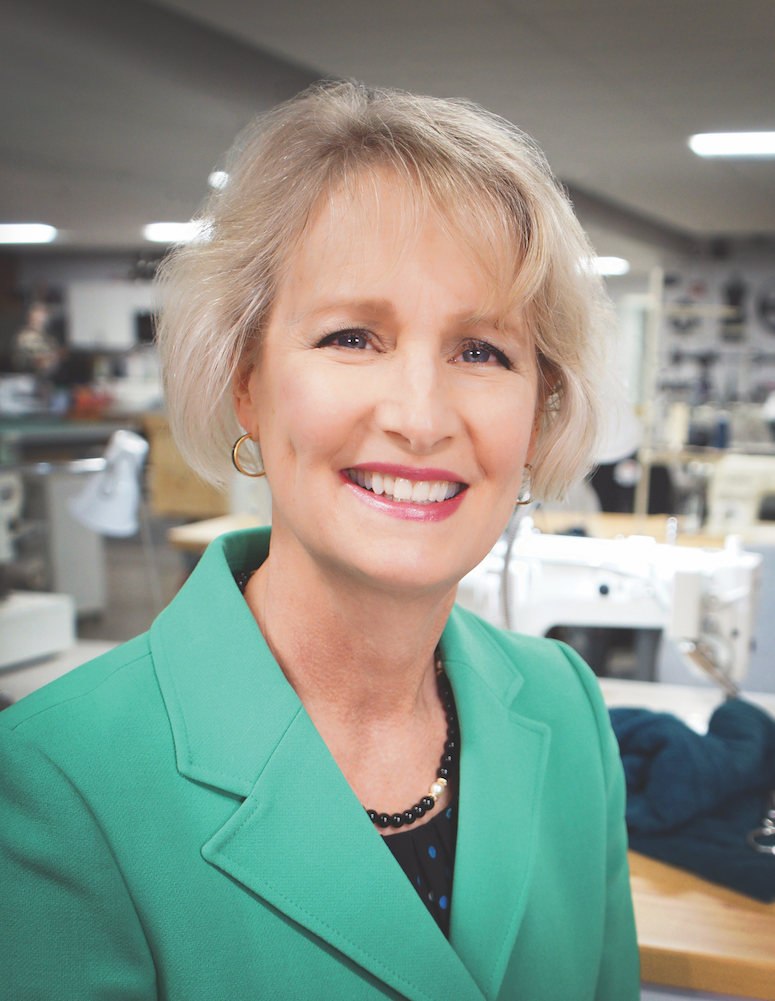 ---
The Sewing Labs continues to grow and expand its scope of services while engaging an increasing number of women. In 2020, The Sewing Labs engaged 147 students in virtual and in-person classes for a total of 1,680 hours. The organization mobilizes volunteers to assist with community service projects, and 267 volunteers spent 32,823 hours on community projects that support the facility and its programs. During the pandemic, The Sewing Labs distributed masks at no charge throughout the Greater Kansas City community. To date, more than 80,000 cloth masks have been sewn by volunteer stitchers. The organization believes in recycling, and more than 11,000 pounds of fabric was diverted from landfills in 2020. In addition, 85 'gently loved' sewing machines were redistributed to participants in the program.
Nancy Petersen, board president, is inspired by the work the organization is engaged in and its impact on the women it serves. When asked about the work of The Sewing Labs, Nancy said, "One hundred years ago in Kansas City, thousands of women worked in the garment industry here. Most were employed as sewing machine operators for more than 40 companies. Their skill, talent, and dedication to quality were essential to the success of garment manufacturing here for many decades. The Sewing Labs is dedicated to teaching and sharing the legacy of sewing. As a life skill, a community, a source of inspiration, or potential career, sewing is a path for women and girls to realize independence while living their hopes and dreams."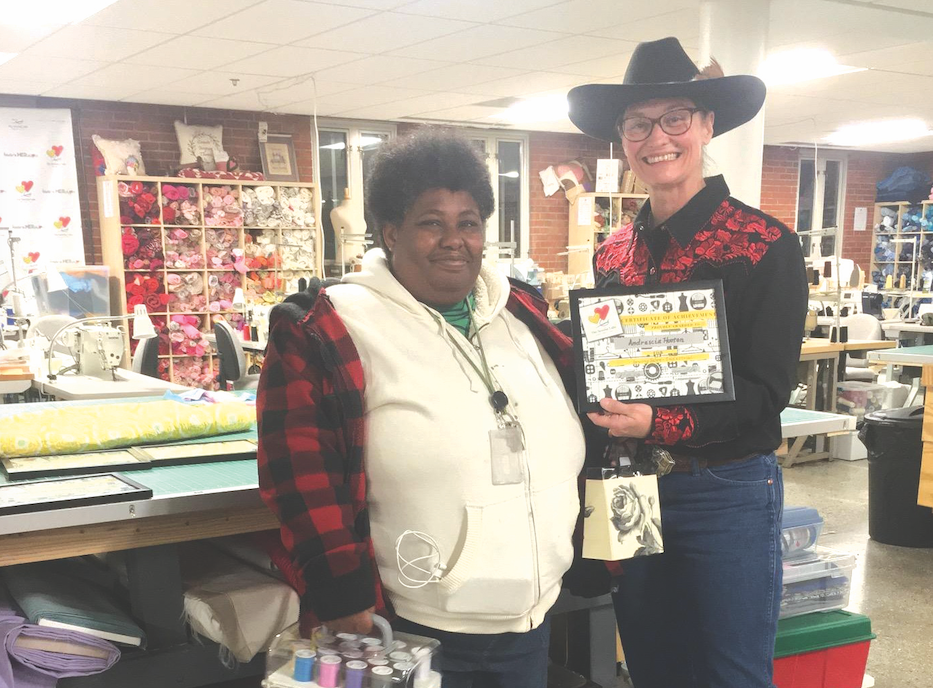 ---
Lindsey started sewing as a young child and learned she could pursue a career as a stitcher after getting involved in the industrial side of The Sewing Salon training program. Soon after that she began taking entrepreneurial business sessions as a part of the program. Lindsey said, "The Sewing Labs has such a great program and excellent teachers who will help you with every step you need to take." Lindsey graduated from The Sewing Salon program and has launched her own business, KC Sewing. She continues to come into The Sewing Labs to chat with friends and her teachers. "There is always someone here to help me out and give me the support I need," Lindsey shared.
Volunteers are welcome at The Sewing Labs. They can support a variety of opportunities, including teaching classes, being a teacher's aide, processing in-kind donations, and supporting the Fabric Grab events, and the Make'n HERstory event. The organization is also growing its advisory council and seeking professionals throughout the community to serve on it.
Featured in the March 19, 2022 issue of The Independent.
By Nicole Jacobs Silvey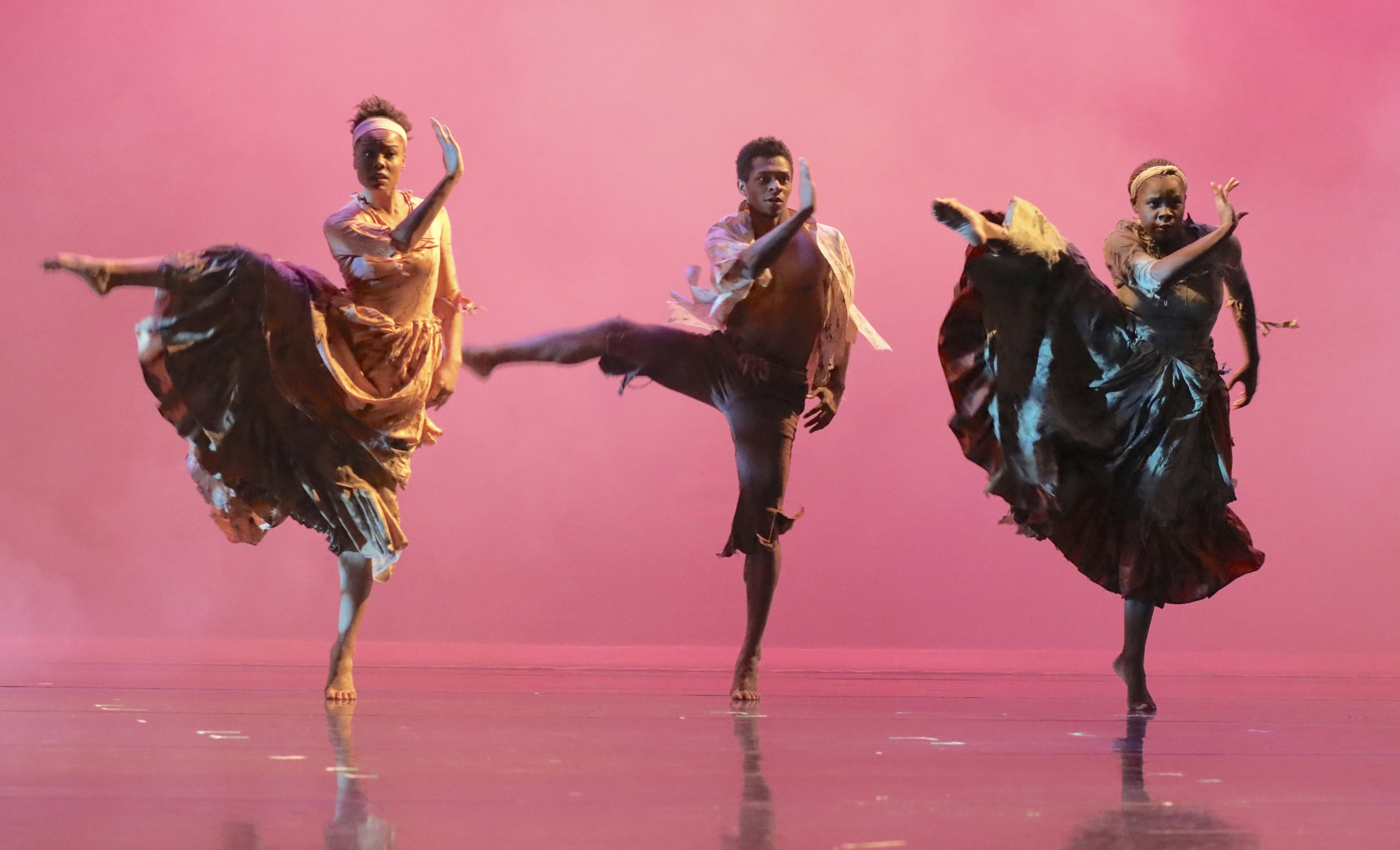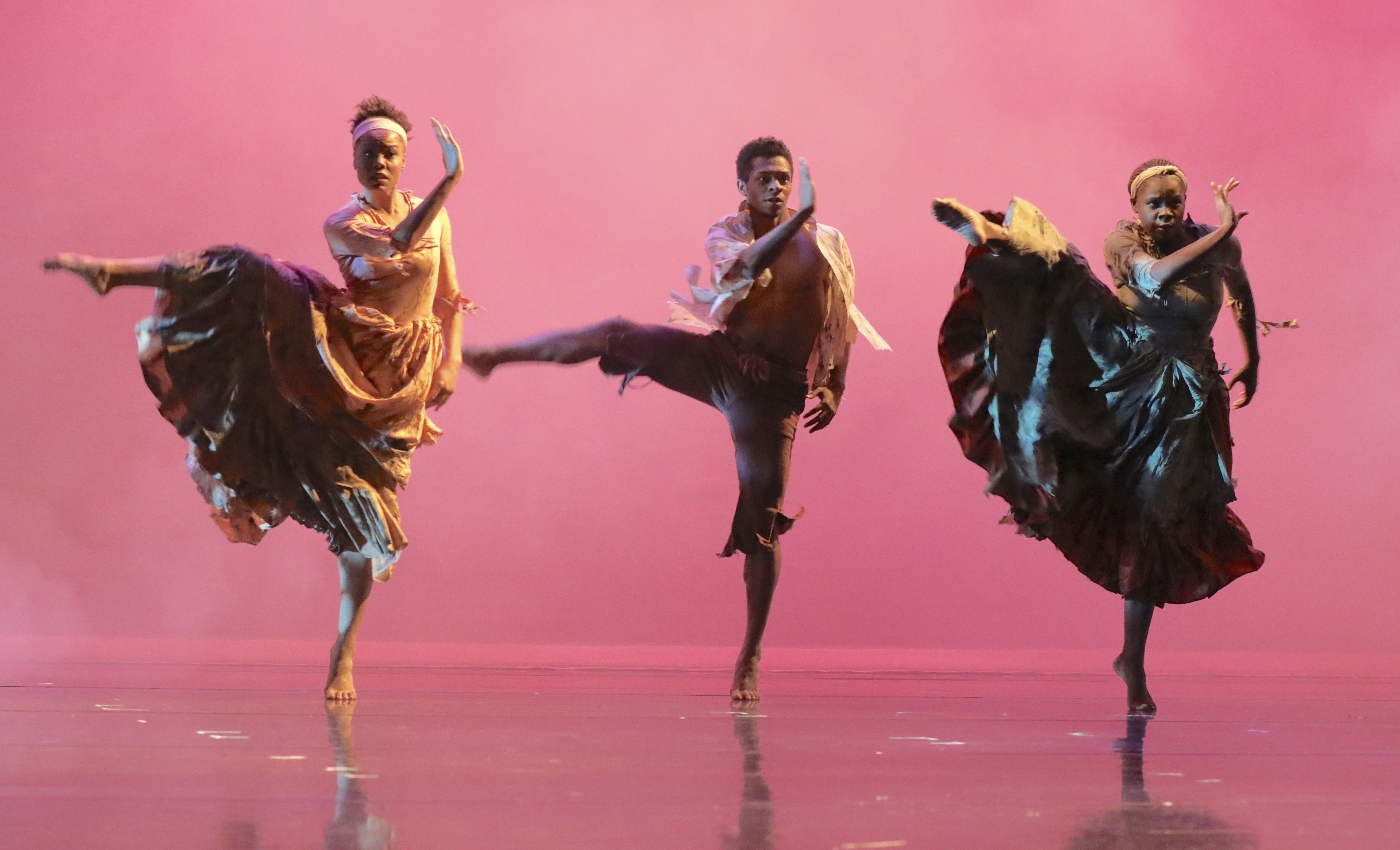 The common perception that the dance world is controlled chiefly by men might be partly true, but the situation in Kansas City presents a noticeably different landscape. Consider this: Of…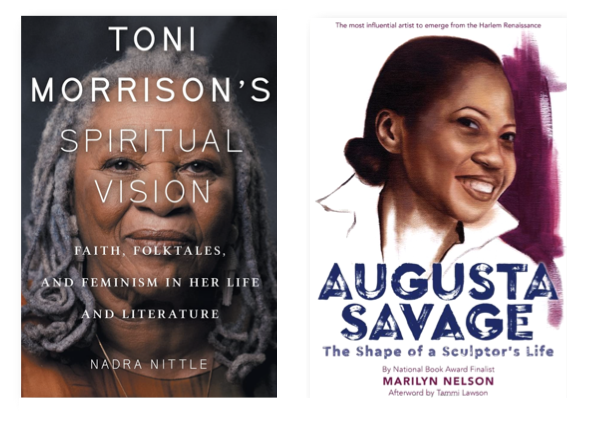 "The most difficult thing is the decision to act, the rest is merely tenacity." Amelia Earhart In this toast to trailblazing women, I wanted to recommend memoirs and biographies of…
Since 1986, Women's Employment Network (WEN) has lived out its vision of advancing positive change in the lives of women, their families, and the community, one woman at a time.…
The words on the wall (and on Instagram, over and over again) say it all: "Strong Women Lift Each Other Up." The mural appears on the exterior of the building…