VIVACIOUS VALKYRIE: Wagnerian soprano shows personal side in Harriman-Jewell recital
Deborah Voigt is known to the opera world for her portrayals of stern, stately and imperious Wagner and Strauss heroines: Ariadne, Brünnhilde, Elisabeth, Elsa, Isolde, Salome. Her persona in solo recital is decidedly different, chatty and folksy and witty, and on October 30 a smallish Harriman-Jewell audience seemed to have a pleasant time listening to her sing from a wide-ranging repertoire. That her heroic voice is not always ideally suited to smaller-scale recital repertoire does not daunt her, though it made for some odd moments among the nice ones.
She was more than 100 pounds lighter than when she last appeared on the Harriman series in 2000, having undergone a widely publicized gastric bypass surgery in 2004 despite fears that it could have a negative impact on her voice. To my ears she sounds the same as ever, which is to say she sings with muscular brilliance, an attractively earthy low range, a rich but rather unvaried midrange and a top that is mostly marvelous until it gets into a somewhat shout-y stratosphere. She also looked elegant and comfortable, moving about the Folly Theater stage with poise and joking with the audience and pianist Brian Zeger, but still lending dramatic heft to the music.
Her "warm-up" was a trio of fine songs by the American composer Amy Beach, intimate miniatures that felt ill-suited to the sheer heft of Voigt's voice. Three watery songs by Ottorino Respighi were slightly better-suited, particularly the stark, almost operatic "Notte," which featured a series of death-defying ascending and descending scales she negotiated with skill.
In the three opera arias she was clearly in her element, particularly in the two Wagner selections, "Dich, teure Halle" fromTannhäuser and "Du bist der Lenz" from Die Walküre. Still, we sorely missed the rich orchestral fabric on which the vocalist in Wagner floats — one voice in a sea of sonority. There's only so much a lone pianist, however skilled, can do to match a huge Wagnerian orchestra, but without it these big arias tend to sound forced and even less significant than they actually are.  "Vissi d'arte" from Tosca, with which Voigt recently opened the Lyric Opera of Chicago's season, was meticulously acted, as if it were being performed in a production.
The stars finally aligned in the five Strauss songs that opened the program's second half, which found Voigt fully engaged emotionally and dramatically. These songs are intimate enough to make fine recital fare, but their post-Wagnerian harmonic language and expansive sense of scale allowed Voigt to tune in. Less interesting were five discursive and low-boil songs by Benjamin Moore, in which the musical material didn't seem to give the singer enough to work with.
More fun was a set by Leonard Bernstein, including nicely understated renderings of the anti-war "So Pretty" and the tender "Greeting." Her encores were Strauss's "Zueignung," Irving Berlin's "I Love a Piano" (at the end of which she sat next to Zeger at the piano and played primo to his secondo — and a decent pianist she is at that) and "Can't Help Lovin' Dat Man."
To reach Paul Horsley, performing arts editor, send email to phorsley@sbcglobal.net.
After more than two decades and four deans, it was beginning to look as if the UMKC Conservatory's dream of a new facility would remain just that: a dream. Until…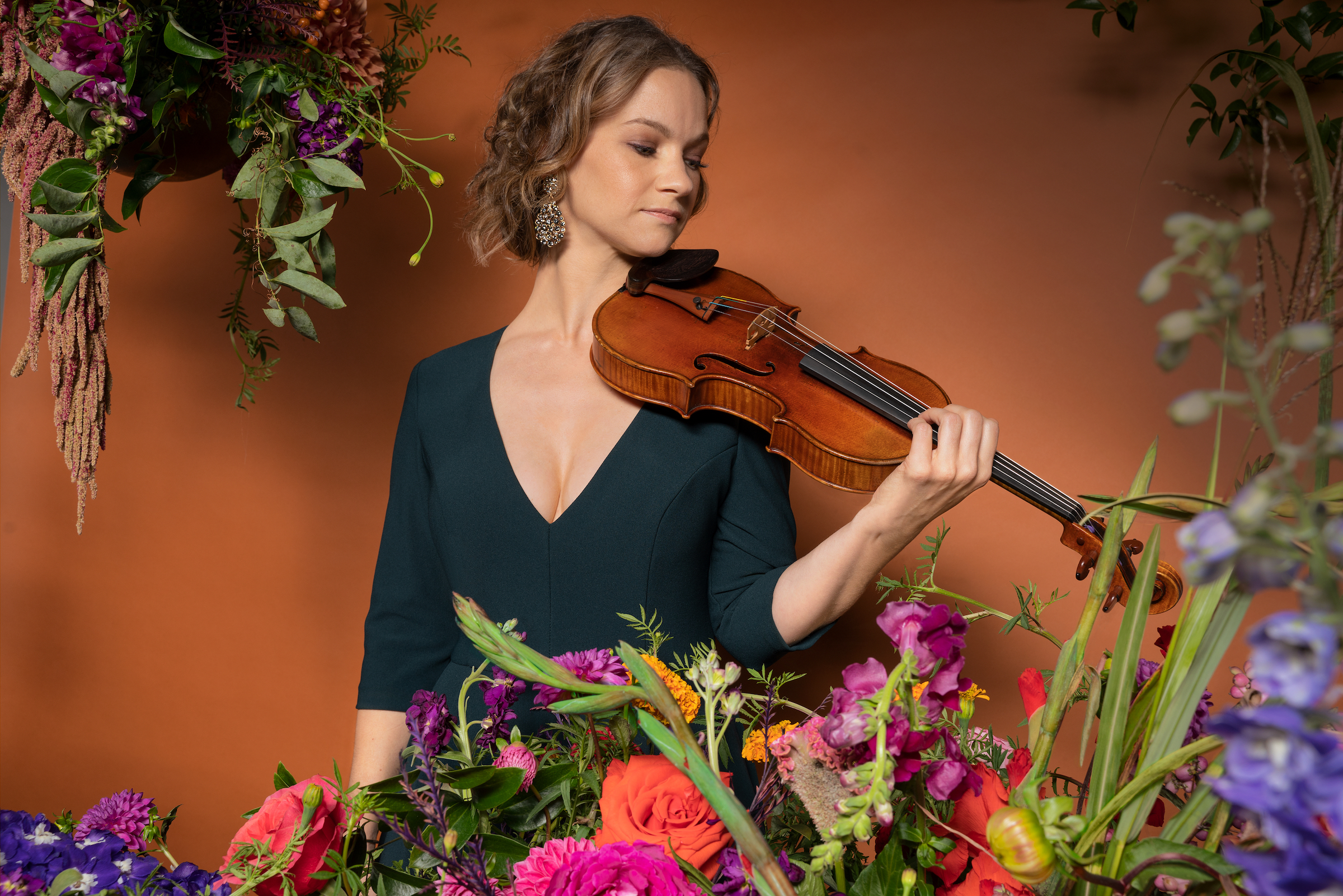 One woman, standing alone onstage. No pianist, no music-stand: Just Hilary Hahn and her violin, creating miracles. That is what Harriman-Jewell Series audiences are likely to experience this October 13th,…
Oh the weather outside is frightful(ly hot). But it won't be for long, so take a close look at this fall's diverse and provocative mix of music, dance, and theater:…
Kansas City Ballet always seems to be building something. For decades, it engaged in refitting existing buildings to meet its day-to-day needs: from the Westport Allen Center to the National…