Wayside Waifs – Strutt With Your Mutt
Big and little tails wagged on September 16th at the 28th Annual Strutt With Your Mutt, which supported the rescue and care of homeless animals at Wayside Waifs.
The Kids' Run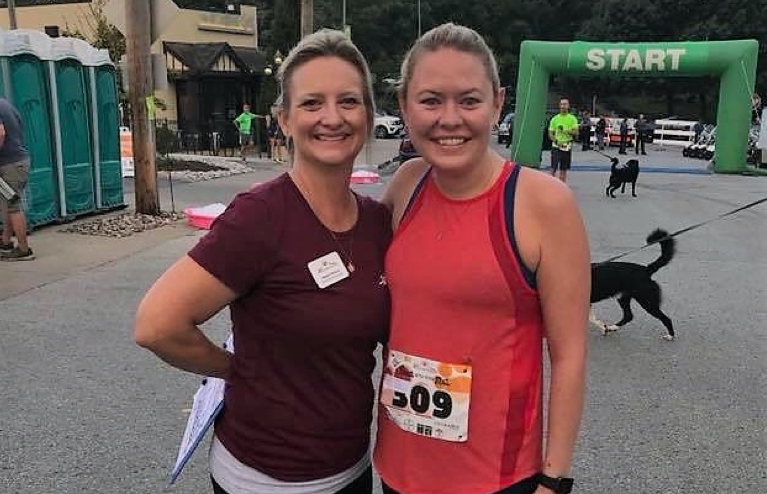 Megan Harding, Wayside Waifs; with Amanda Walters
This pair of pups relaxed during the morning.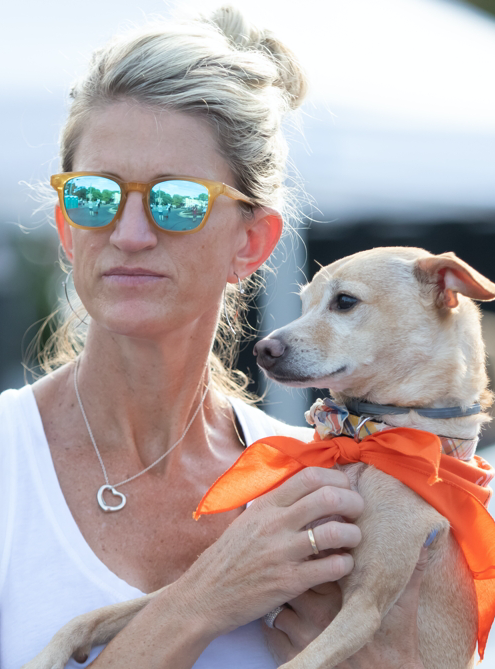 Courtney Lavery with a special friend
Waif Alum Harriet enjoyed herself.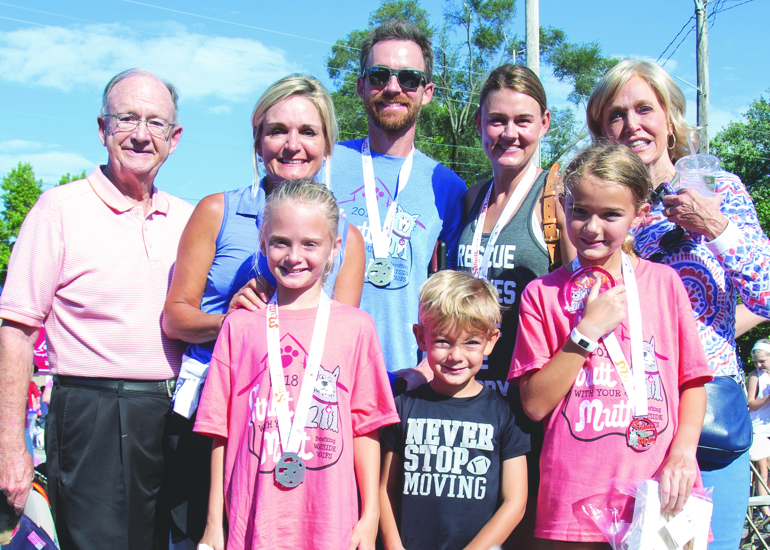 (Front row) Abby Hunt, Colin Price and Emma Price (back row) Bud Price, Amy McAnarney, Christopher Price, Angie Price, and Carol Price
Additional photos featured in the October 27th issue of The Independent
Photo Credit: J. Robert Schraeder Photography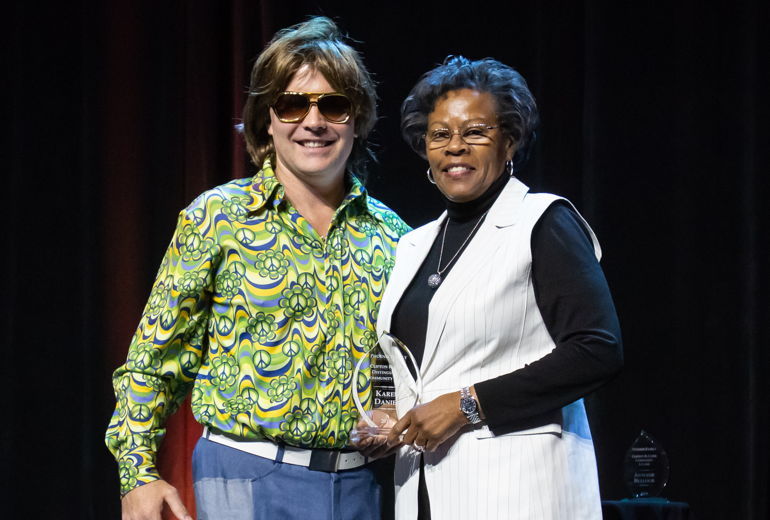 April 26th was the date for Phoenix Family's 16th Annual Un*Gala, "Friday Night Fever." More than 600 guests donned their favorite disco attire and enjoyed the groovy evening in the…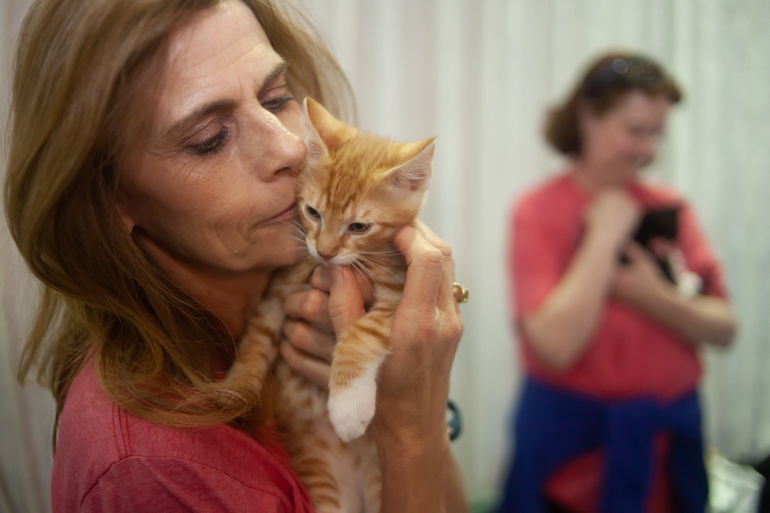 More than 1,000 people gathered for Wayside Waifs' Fur Ball, "Woof 66," on May 11th. Jill Dean and Jean Wagner were the honorary co-chairmen, and Martha and Rusty Smith and…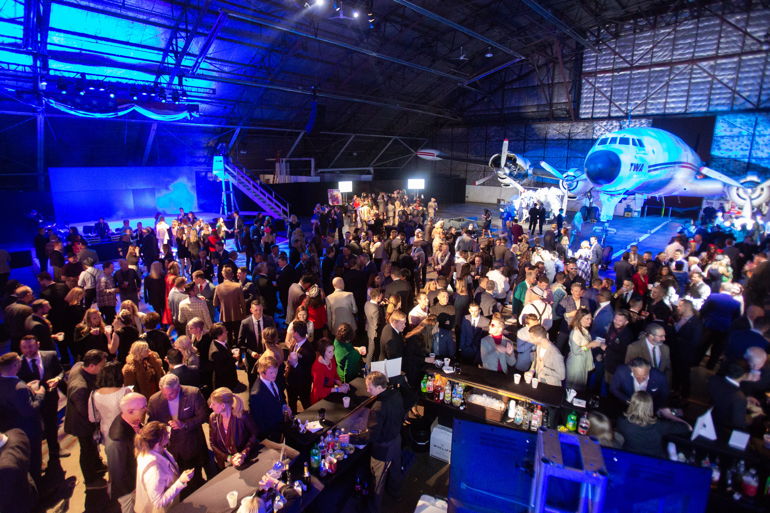 April 13th was the date for KC CARE Health Center's Bloom Air event, which was held at the Airline History Museum. James Smith, Mark Sawkin, Damian Lair, and Taylor Gozia…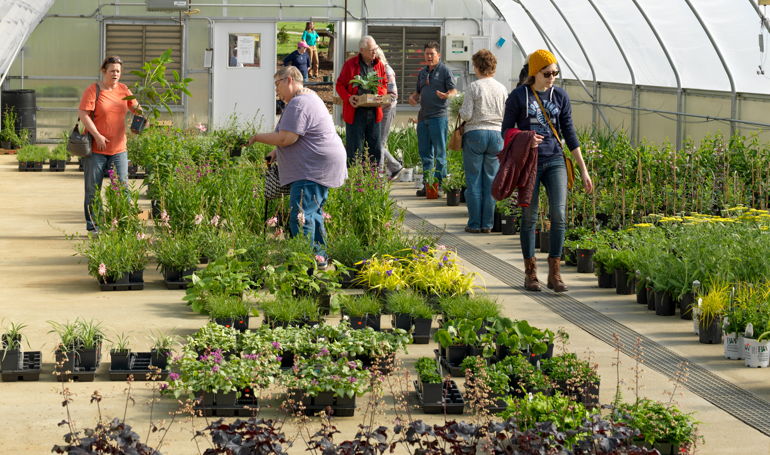 Powell Gardens recently hosted a Plant Preview Party and Auction to kick off its upcoming season. The festive weekend also featured the Plant Sale, a Fungi & Fermentation event, and…