WE HOLD THESE TRUTHS: LGBTQ performing-arts collective is ready to tackle big issues
Some of the most extraordinary inventions are born almost inadvertently, on the way to creating something entirely different. Even the Slinky was the byproduct of industrial springs manufactured to protect sensitive maritime instruments in rough seas. OUTside VoicesKC, Kansas City's newest LGBTQ-friendly choir, was forged in a cauldron of change that has now produced one of the most forward-looking performing arts groups in the area.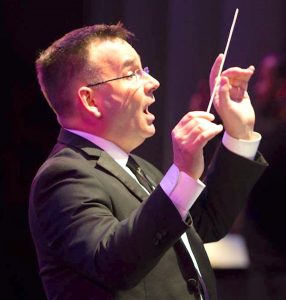 Formed under the umbrella of the nonprofit organization Fountain City Performing Arts, OUTside VoicesKC has adopted a uniquely expansive vision. "It is an SATB or 'mixed' choir that is dedicated to social justice," said Fountain City Artistic Director Joseph Nadeau, "to singing music that reflects specifically the LGBTQ experience: but which also extends to other groups that have experienced injustice, both historically and currently."
OUTside VoicesKC, which made its concert debut in February and presents a second program this month (True Colors), performs at a wide variety of public events such as marches and protests: not only KC PrideFest but also AIDS Walk Kansas City and the recent trans rally at Mill Creek Park on the Plaza.
"We are going to be performing at various events where our voices are geared toward social justice," said Joseph, a former artistic director of the Heartland Men's Chorus and the Gay Men's Chorus of Los Angeles, who is a highly regarded board member of GALA Choruses (the national network of Gay and Lesbian choirs).
OUTside VoicesKC is also associated with a national "Justice Choir" movement that has grown up in the last decade: groups with a broad focus on addressing injustices of all sorts. They even have a "justice songbook," which allows audiences to sing along with the choir if they wish.
But OUTside VoicesKC forms only a part of the Fountain City Performing Arts' activities, under the auspices of Founder and Managing Director Elven Hickmon, who established the organization in 2018. Fountain City strives toward "offering a safe space for all people to grow and share their views on societal issues through the arts," according to fcpakc.org. The site also indicates that the non profit has many facets, some of which have yet to be fully realized.
In fact the organization was originally called PerformOUTKC and was intended to offer a safe space for people of all ages (and particularly, though not exclusively, LGBTQ people and allies) toward the creation of performance art, theater, poetry, and music.
Its formation in 2008 was inspired, in part, by Elven's visit to the national GALA festival in Miami that year, which featured several youth choruses from around the country. Elven, who for 10 years was a member of the Heartland Men's Chorus, conferred with the HMC's directorship at that time about starting a similar choir in Kansas City: Everyone agreed it was a great idea.
The original PerformOUTKC was a broader-based affair, with vocal programs constituting just one of several of its activities: many of which played out in conjunction with Synergy Services, a family crisis intervention shelter in the Northland.
Eventually, PerformOUTKC was absorbed by Fountain City Performing Arts in 2018, and two years later the youth choir was just on the verge of lifting off: with Joseph already training singers for the ready. An initial meeting to discuss the choir was scheduled for mid-March 2020, and when COVID-19 struck that month, everything stopped and fled to Zoom (which proved to be a clumsy tool for choral activities).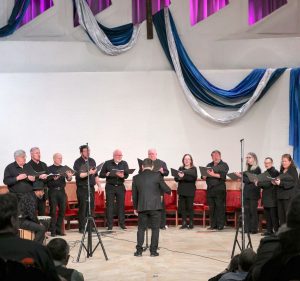 Three years later, the thread is still waiting to be pulled and Elven has not given up. When the boards of PerformOUTKC and Fountain City merged, the idea was that the latter would become the parent organization for a broad range of arts groups, including an adult choir (the current OUTside VoicesKC) and a youth choir (the still-in-the-works SingOUT KC).
Time will tell whether the choral community at large will reengage its determination: According to Joseph, the number of LGBTQ youth choirs in The United States has dwindled from 15 or so in 2008, to a grand total of two: one in Washington, D.C. and one in Nashville, Tennessee. "But we are coming up with strategies as to what we need to be providing young people who would like to sing and be part of a chorus."
Now that the adult choir is up and running, Elven has new hope for his initial concept. "My goal is to make sure every person has a space to tell their story," he said, "through whatever art form they choose." Encouraged by recent interest in choral music among some local parents of LGBTQ youths, he said he "still believes that we are on the right track toward creating something new and different."
—By Paul Horsley
OUTside VoicesKC will perform True Colors on June 11th at Community Christian Church. For information go to fcpakc.org. To reach Paul Horsley, performing arts editor, send an email to paul@kcindependent.com or find him on Facebook (paul.horsley.501) or Twitter/Instagram (@phorsleycritic).
After more than two decades and four deans, it was beginning to look as if the UMKC Conservatory's dream of a new facility would remain just that: a dream. Until…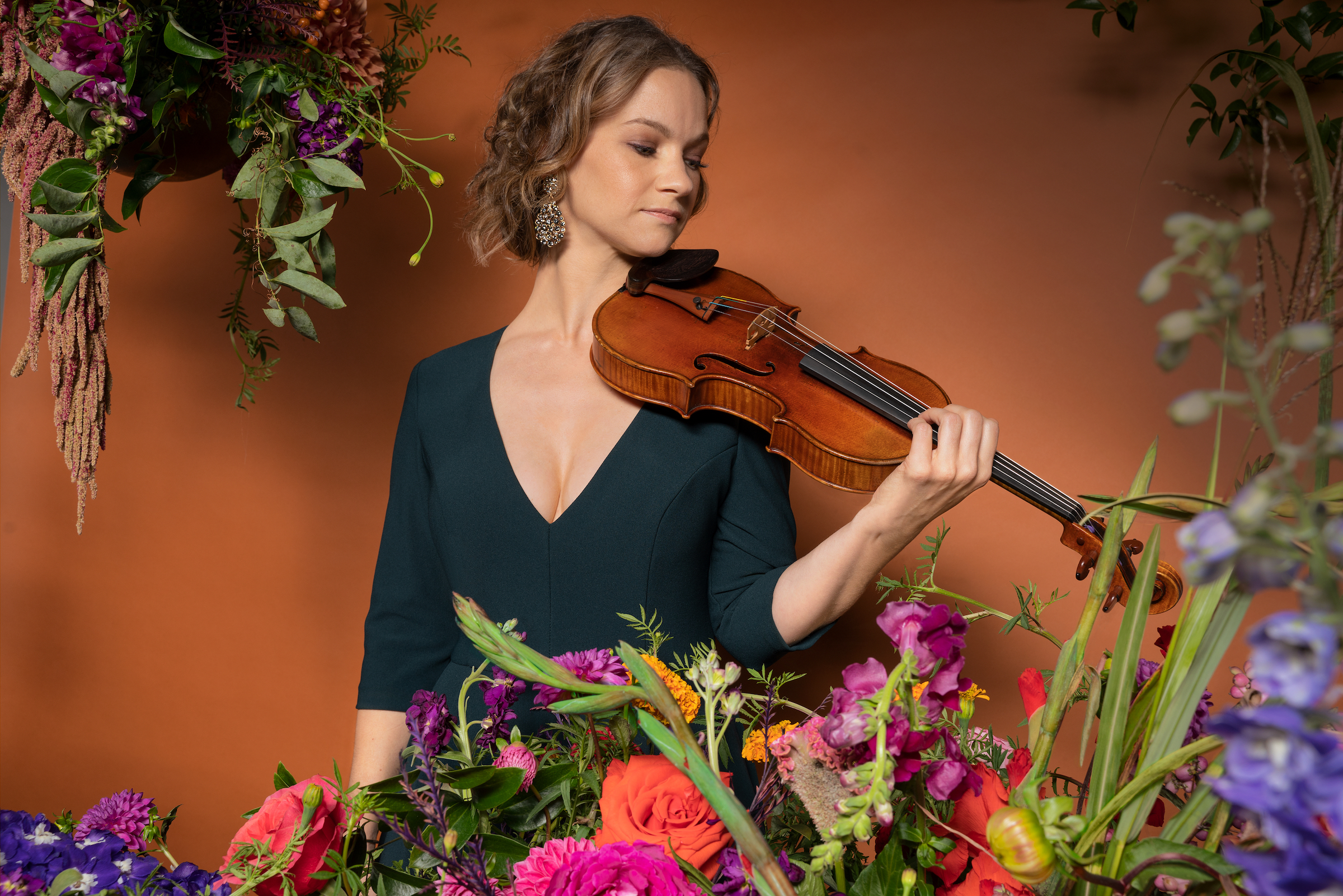 One woman, standing alone onstage. No pianist, no music-stand: Just Hilary Hahn and her violin, creating miracles. That is what Harriman-Jewell Series audiences are likely to experience this October 13th,…
Oh the weather outside is frightful(ly hot). But it won't be for long, so take a close look at this fall's diverse and provocative mix of music, dance, and theater:…
Kansas City Ballet always seems to be building something. For decades, it engaged in refitting existing buildings to meet its day-to-day needs: from the Westport Allen Center to the National…