Art Scene – #PRIDE
We are all so magnificently different. The recent trend seems to be the wielding of differences to pry people apart. It seems like a much better use of time to examine and exalt variations in style, choice, flavor, characteristics, and opinions. Starting right here seems like a good exercise in the fluid movement of understanding and appreciating each other, so here we go!
Three local artists, Madeline Brice, April Marie Mai, and Ryan Wilks, have made names for themselves by being themselves. Each one works in various media, creates representational art, has immense talent, and each one comes equipped with a plethora of exhibitions, awards, installations, shows, and enough critical fanfare to build an empire. While they have each contributed to the incredibly successful Kansas City art landscape together, they have done so as individuals with thoughts, opinions, techniques, and preferences that set them apart from each other. It is with pleasure that we pay brief, albeit heartfelt, homage to these three artists. 
---
Ryan Wilks is a self-taught artist whose work "… explores the various realities of queer existence. Primarily created with oils, watercolors, sculptural assemblage, and ritual, their work sheds light on queer expression of spirituality and sexuality. Their bodies of work address and confront religion used as weapon and explores new modes of prayer through visual and participatory exhibitions. While religious and archetypal iconography such as the Devil and Lilith are seen within their figures in their paintings and used to express gender and queer ideologies, the work itself does not adopt the feeling of weighted religious rites. Instead, the work invites the viewer to participate in a modernized expression of spirit." Ryan's work is on a journey, and we are given a glimpse into the intricate world of exploring religion and sexuality through art. Ryan's materials of choice include painting, drawing, the use of objects – found and made – dictate that their works are all very different from each other.  Ritual and ceremonial performance play a large role in the work, where viewers must confront their own beliefs, systems, sexuality, and understanding of themselves.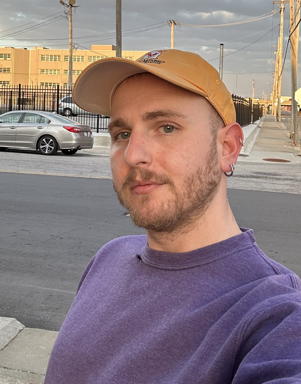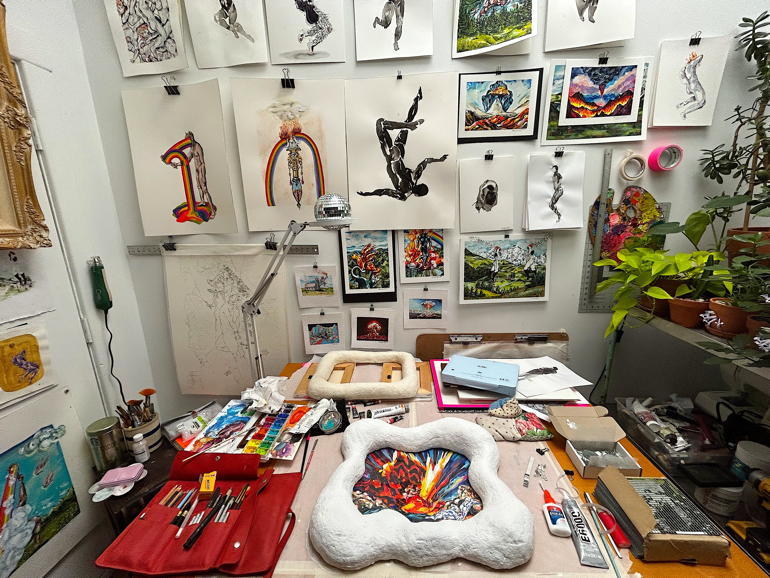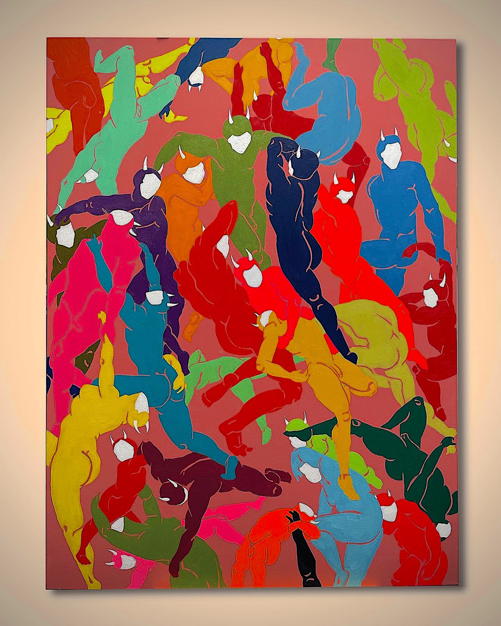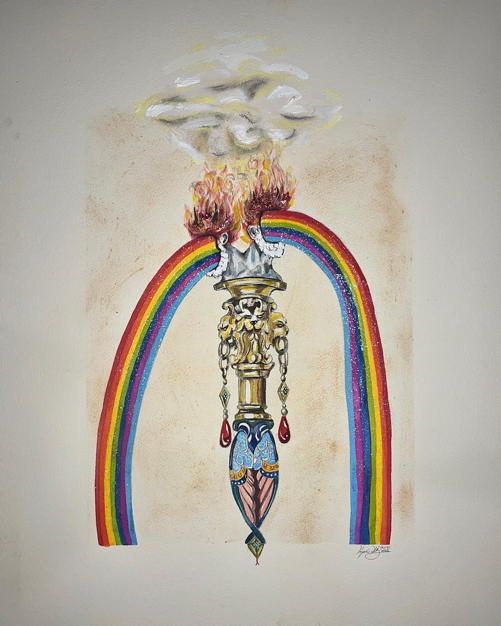 ---
April Marie Mai is a beautiful, complicated, passionate artist who uses color to visually explore their world. In their own words, "I use color and gestural movement to visually play, creating vibrant abstract impasto paintings that connect with the general human subconscious. These paintings have many rainbows to get lost in, and making them helps me self-regulate as an autistic person, connect with others, and brings me joy. The details are as beautiful as the whole." April's works are a magical combination of colors, brush strokes, repetition, changing directions, and providing a world in which to get lost. Besides painting, the gender-fluid artist does printmaking, fiber work, and drawing. Their works have been shown at The Kemper Museum of Contemporary Art. It would make for a divine experience if we could join April in their pastimes, which are visiting gardens, having friends over for tea, and attending a friendly pot-luck in the neighborhood.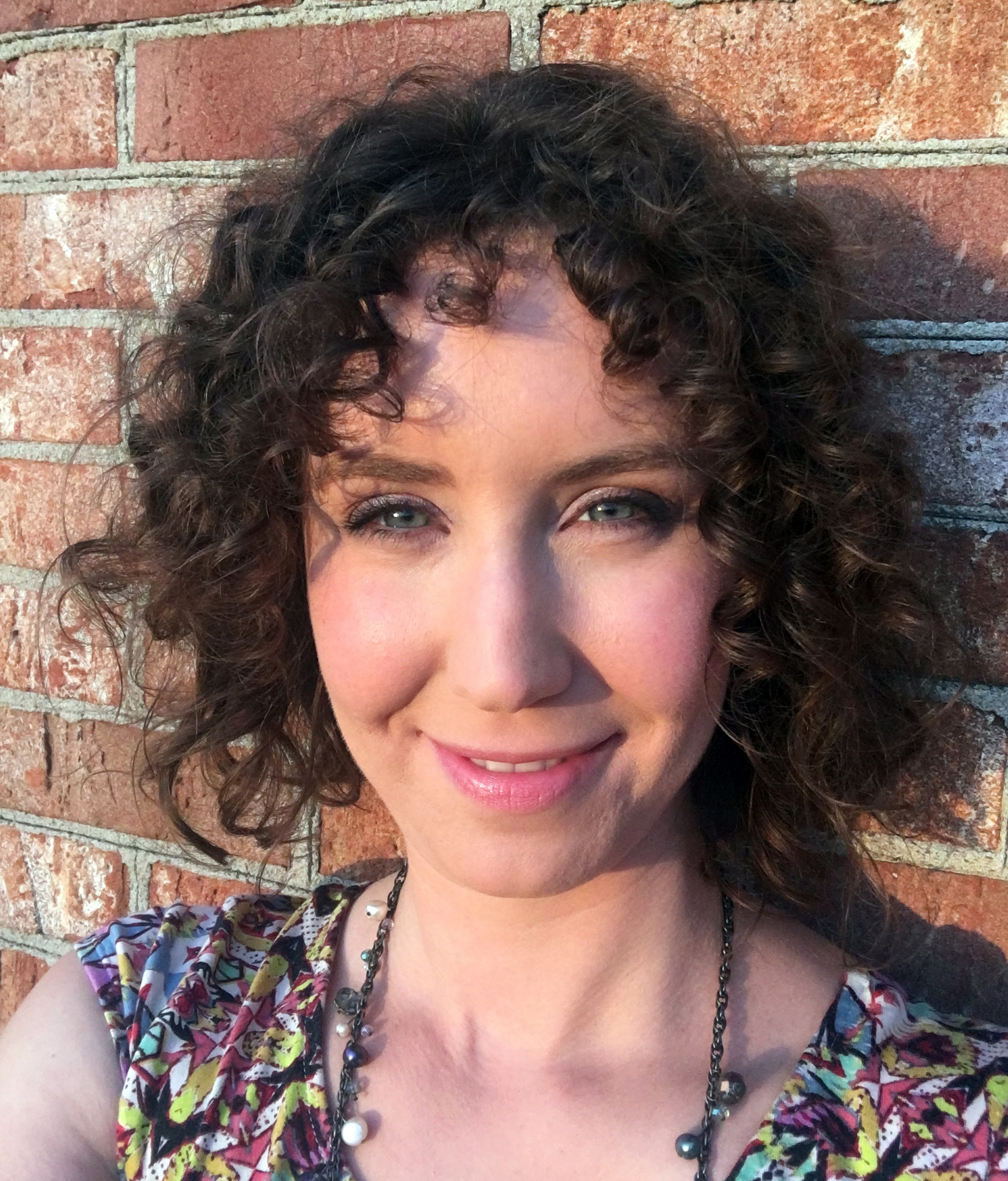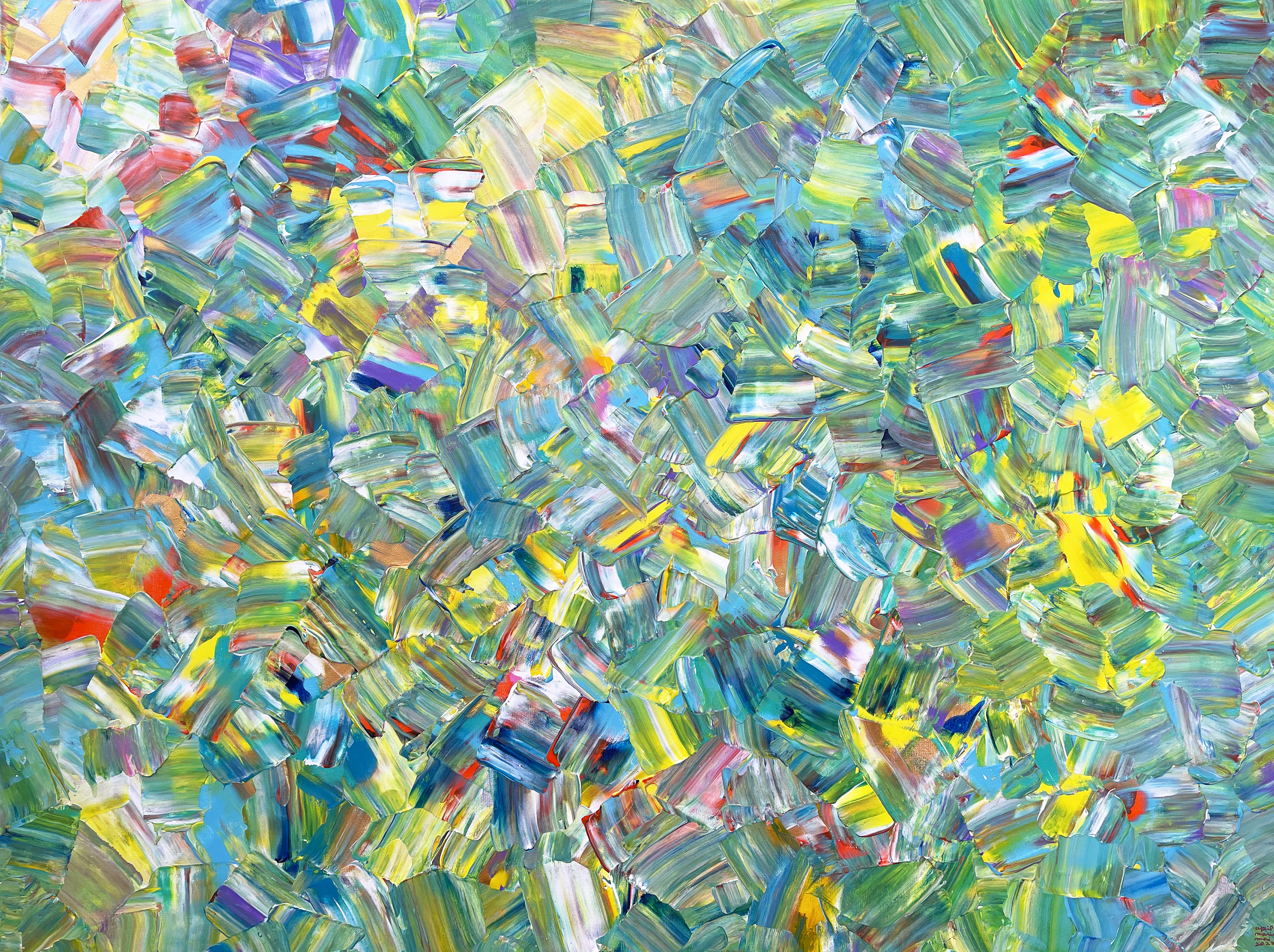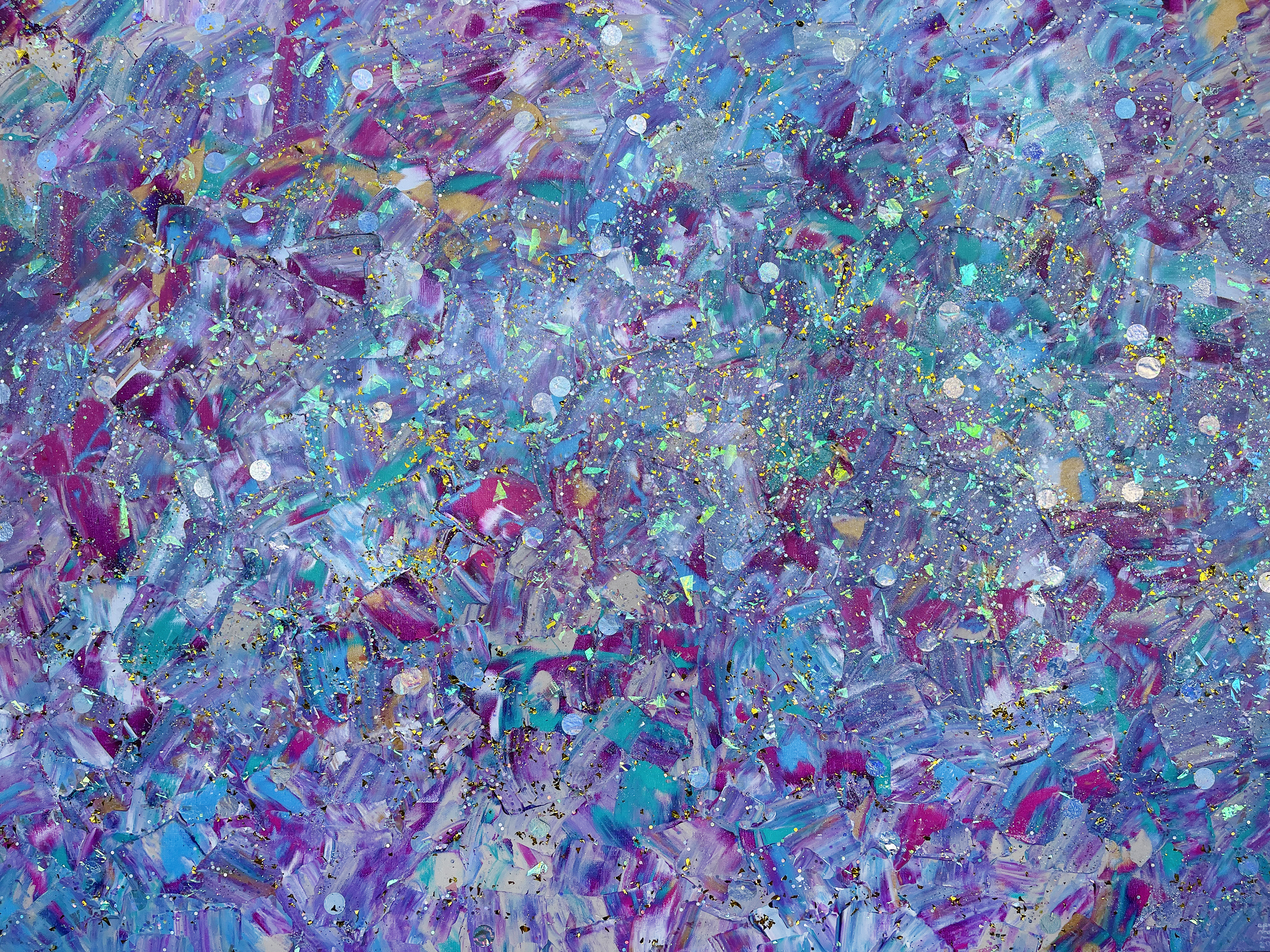 ---
Madeline Brice boasts a bachelor's degree in fine art/painting from Missouri State University, as well as a postgraduate degree in art history from the same institution. Having held positions at The Nelson-Atkins Museum of Art and the 21C Museum and Hotels, Madeline is currently the gallery director at Weinberger Fine Art, and a curator for Curiouser and Curiouser, while producing their own art. Madeline works with oils on metallized mylar and aluminum, which creates a completely unique interaction between materials in the piece. The artist stated in part, "My work explores how perception distorts your sense of self and can create an entirely new narrative  separate from the actuality of things. I'm interested in perceptive patterns and the ways in which dissolution or untruths create new ones as they build up in a portion of the psychological space, their combined power gradually forcing a change in my attitudes and behaviors."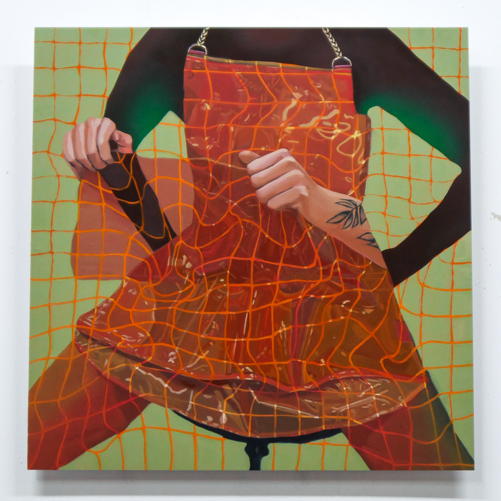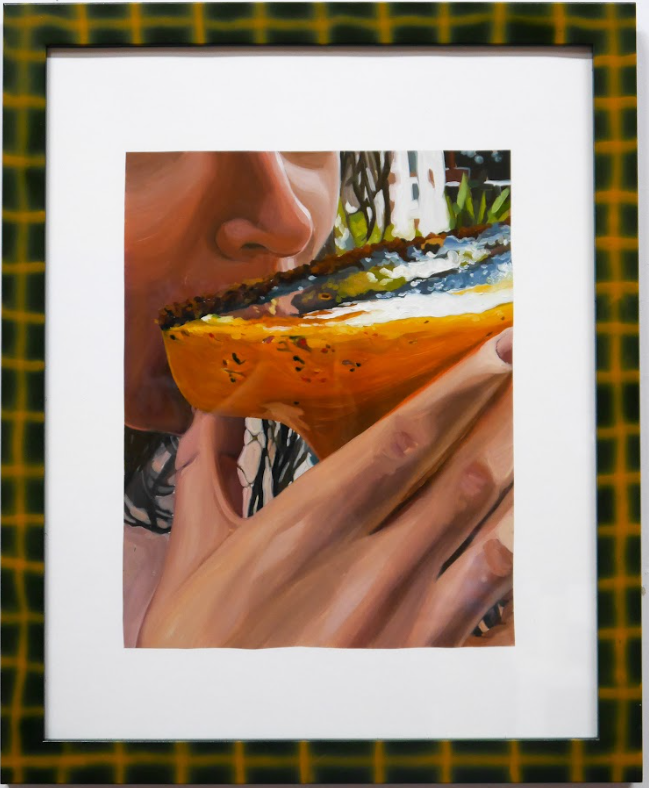 ---
Need some color? Explore Allan Chow and explode the senses with the most delicious palette knife layers of luscious hues and contrasts that invite the soul to jump in and…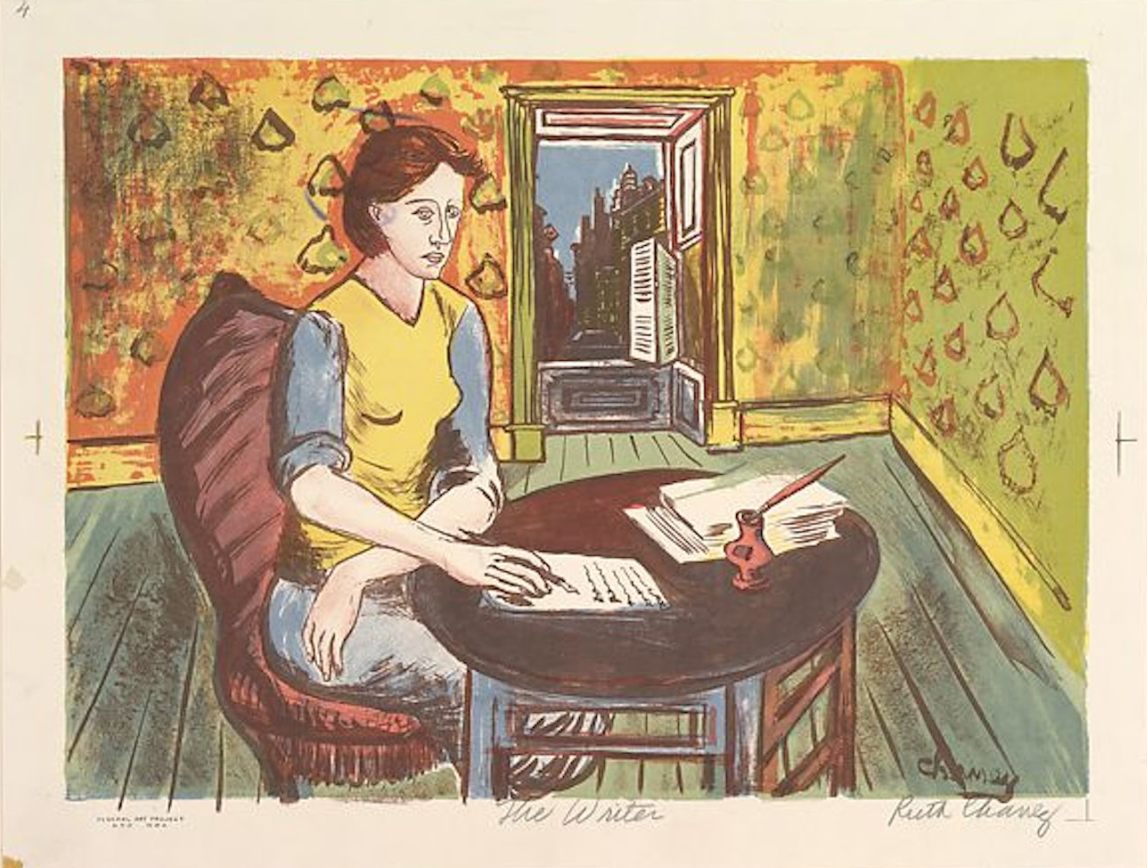 Never underestimate the power of a hungry, talented, artistic woman on a mission. What strikes us as we learn more about these mavericks, is the sheer length of each of…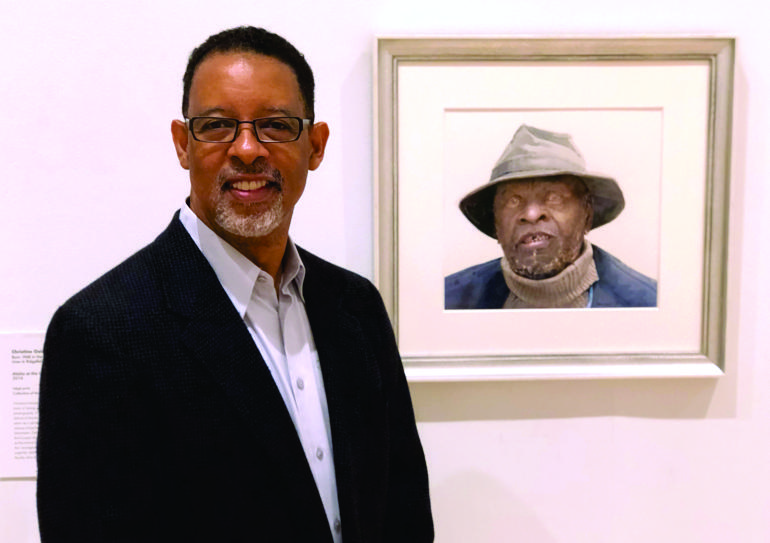 Peaceful, quiet, contemplative, witnessing – all descriptors of Dean Mitchell's art thoughtfully created in a variety of media. Whether this prolific, powerhouse artist is working in oil, watercolor, or acrylic,…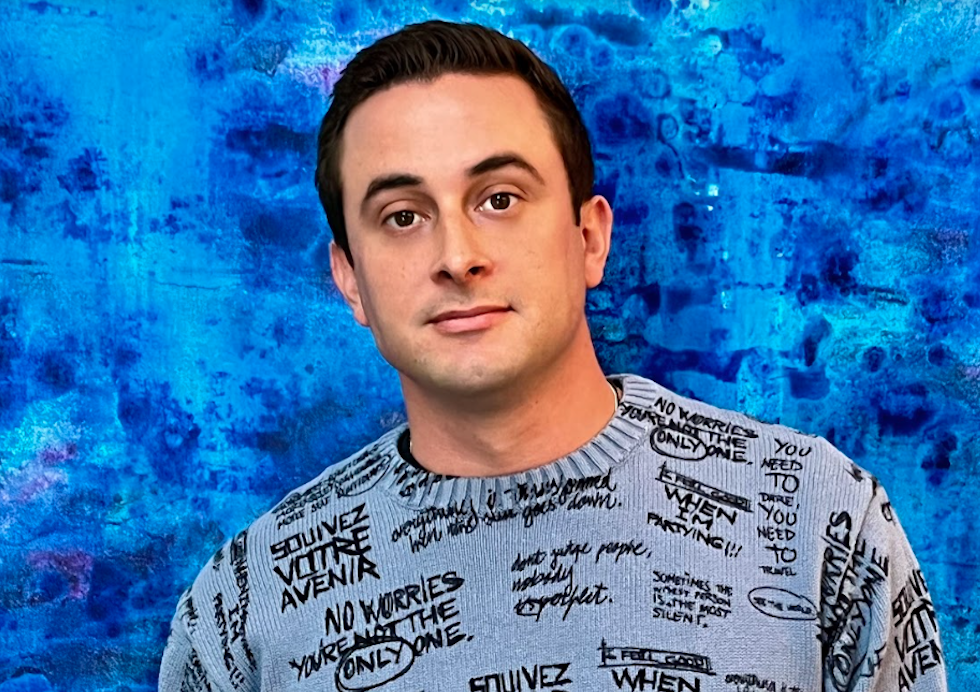 Homegrown and brilliant, Designer and Artist Brady Legler might be the most significant creative export from Kansas City in the last few decades. While he calls New York home now,…