WELCOME TO THE (DIVERSE) FUTURE: Harriman series presents pioneering classical ensemble
By Paul Horsley
In an increasingly diverse 21st-century America, sectors of society that have remained predominantly white are continually being challenged to examine their methods, purposes and even future viability. Classical music is no exception: If great music is "universal," then why have its practitioners and audiences remained unrepresentative of the ethnic and cultural makeup of the country? The good news is that in recent years some classical institutions have made important strides toward diversifying: though none quite as remarkably as the Detroit-based Sphinx Organization, which from its beginnings in 1996 drew on the premise that Americans of all backgrounds can and should experience the joy of music.
Now 20 years old, Sphinx has become a bellwether for diversity in the performing arts, sparking a trend with its Sphinx Virtuosi (an 18-member chamber orchestra of black and Latino musicians), its Catalyst String Quartet, and its hugely popular Sphinx Competition, which each year awards generous prizes to top soloists of color. (First Place in the Senior Division brings $50,000 in cash and appearances with major orchestras.)
"Classical music is an incredibly powerful means of expression," said Sphinx President and Artistic Director Afa S. Dworkin, who is a professional violinist in her own right. "It's an art form that, through the ages, people have used to express themselves: an art form for and by the people. And without diverse voices and different kinds of perspectives, it's difficult for this music … to remain relevant." Moreover, Afa said, music is also a discipline: It enriches lives and thus "should be accessible to young people and to communities—to people from all walks of life and of all ages, without regard to cultural or socioeconomic background."
From September 23rd through the 26th, the Harriman-Jewell Series presents the Sphinx Virtuosi and Catalyst Quartet, in a series of community appearances including a free Discovery Concert on September 24th at the Folly Theater (Viajes Latinos: Latin Voyages), and concluding with an appearance on the Harriman's annual gala. It is all part of the annual tour of a group that The New York Times has called "first-rate in every way."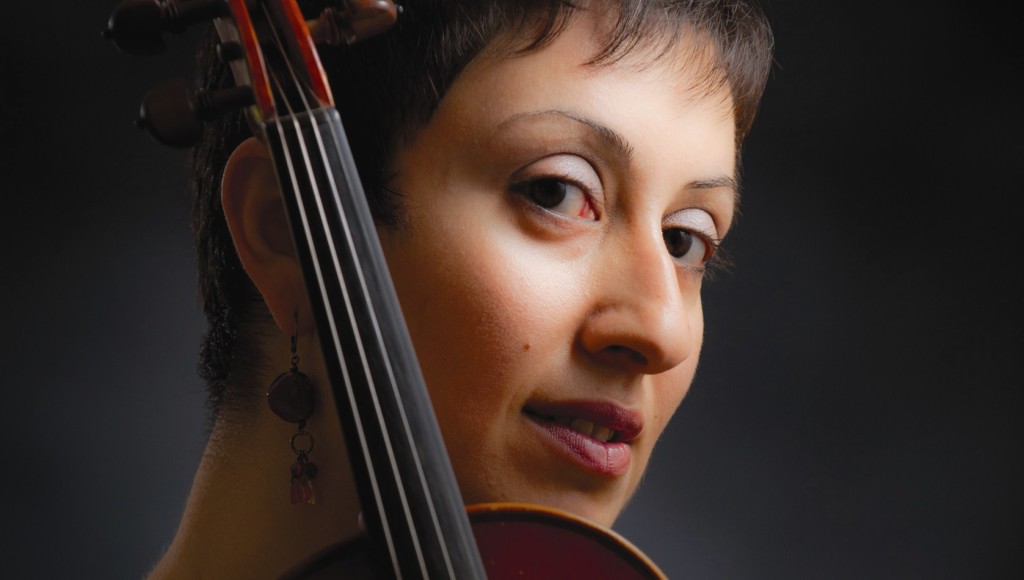 Walls don't come tumbling down of their own accord, as anyone who has broken cultural barriers knows. Sphinx was unique in that it took concrete steps to encourage black and Latino youngsters to play music, sometimes to the point of providing the violin, putting it into a youngster's hands, and teaching him or her how to play. "It's about ensuring equal access across the board," Afa said. " 'Diversity' means including people intentionally, purposely removing barriers to make classical music accessible."
The results of Sphinx' efforts have been nothing short of astonishing. In the decade between 1998 and 2008, the number of African-American musicians in American orchestras doubled: and every one of those additions had a direct connection to Sphinx. The organization boasts the nation's first two orchestras consisting entirely of persons of color: the Virtuosi and the Sphinx Symphony Orchestra (which assembles each year to perform with Competition finalists and to play new works by composers of color). Sphinx alumni also lead solo careers, serve on conservatory faculties, and hold administrative posts in orchestras and other groups.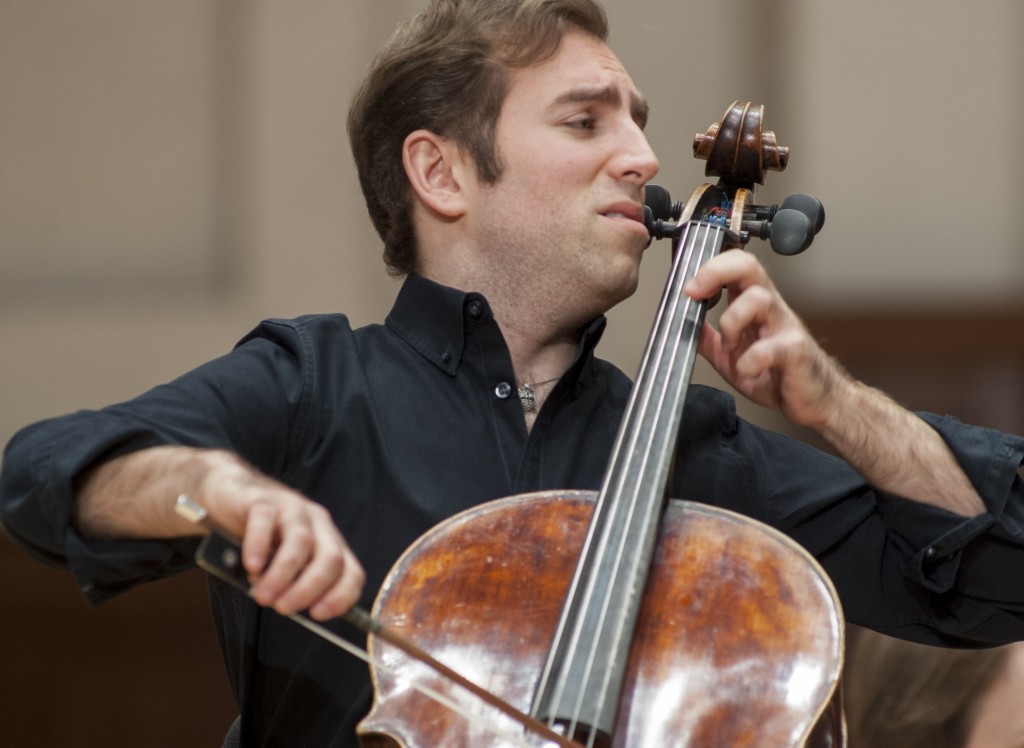 In addition, Sphinx has worked tirelessly to expand the existing orchestral and chamber repertoires, with new works and with freshly discovered works from past centuries. "There's an incredible wealth of repertoire," Afa said, including contemporaries of Mozart and Beethoven whose music has remained largely untapped. "One could almost create a classical music canon from musicians of color, … meritorious music that has been lost or forgotten, and is unknown because it isn't part of the 'canon.' "
Sphinx' goal is not "affirmative action," Afa said, but rather "artistic excellence, and inclusion. The idea is to create a sort of movement within the field, within society, of purposeful inclusion." If Sphinx succeeds, she added with a laugh, it could theoretically make itself obsolete. "Because we hope to be a catalyst to bring the field to a point where it really does reflect society … and upholds diversity as a priority." But that remains a distant hope, she said. "One doesn't just undo decades of exclusion with a single initiative. … It has to grow from the bottom up, and from the top down."
For tickets to the September 24th concert at the Folly Theater (with music of Ginastera, Piazzolla, Villa-Lobos, Golijov and others), and for information about other local Sphinx activities, go to hjseries.org or call 816-415-5025. (Also see list below.)
To reach Paul Horsley, performing arts editor, send an email to paul@kcindependent.com or find him on Facebook (paul.horsley.501) or Twitter (@phorsleycritic).
.
Sphinx Virtuosi Events with the Harriman-Jewell Series
Information courtesy of the HJ Series
September 23 (5 p.m.): "Sphinx on the Vine" will be a partnership with the Harriman-Jewell Series and organizations in the 18th and Vine District, including the American Jazz Museum and Kansas City Friends of Alvin Ailey. Sphinx Virtuosi students will receive a tour of the American Jazz Museum and listen to Indigo Hour in the Blue Room. Tour not open to public, but Indigo Hour is an event for the public at the Blue Room.
Saturday, September 24 (10 a.m.): HJS is partnering with Harmony Project KC to provide a workshop, informal Q&A and performance opportunity for Harmony Project KC students. Sphinx will perform and answer questions and will have the opportunity to hear the young students of Harmony Project KC perform.
Saturday, September 24 (7 p.m.): HJS presents a free Discovery Concert of Sphinx Virtuosi at the Folly Theater. This event is open to the public and tickets can be reserved at 816-415-5025 or hjseries.org.
Sunday, September 25 (2 p.m.): HJS and the Nelson-Atkins Museum will partner to present the Catalyst Quartet in an intimate performance setting onsite at the Nelson museum. The event will be open to the public and will occur in the American Rotunda on the 2nd floor of the east wing.
Monday, September 26 (10 a.m.): HJS will bring the Sphinx Virtuosi (full 18-member ensemble) to perform for the students at Kauffman School. This is a new partnership and opportunity for the Kauffman students to hear this legendary ensemble for the first time. Not open to public.
Monday, September 26 (6 p.m.): HJS will present Sphinx Virtuosi at its annual Prelude gala benefit, a fundraiser for HJS Education Events and Discovery Concerts. Tickets can be purchased at hjseries.org.
After more than two decades and four deans, it was beginning to look as if the UMKC Conservatory's dream of a new facility would remain just that: a dream. Until…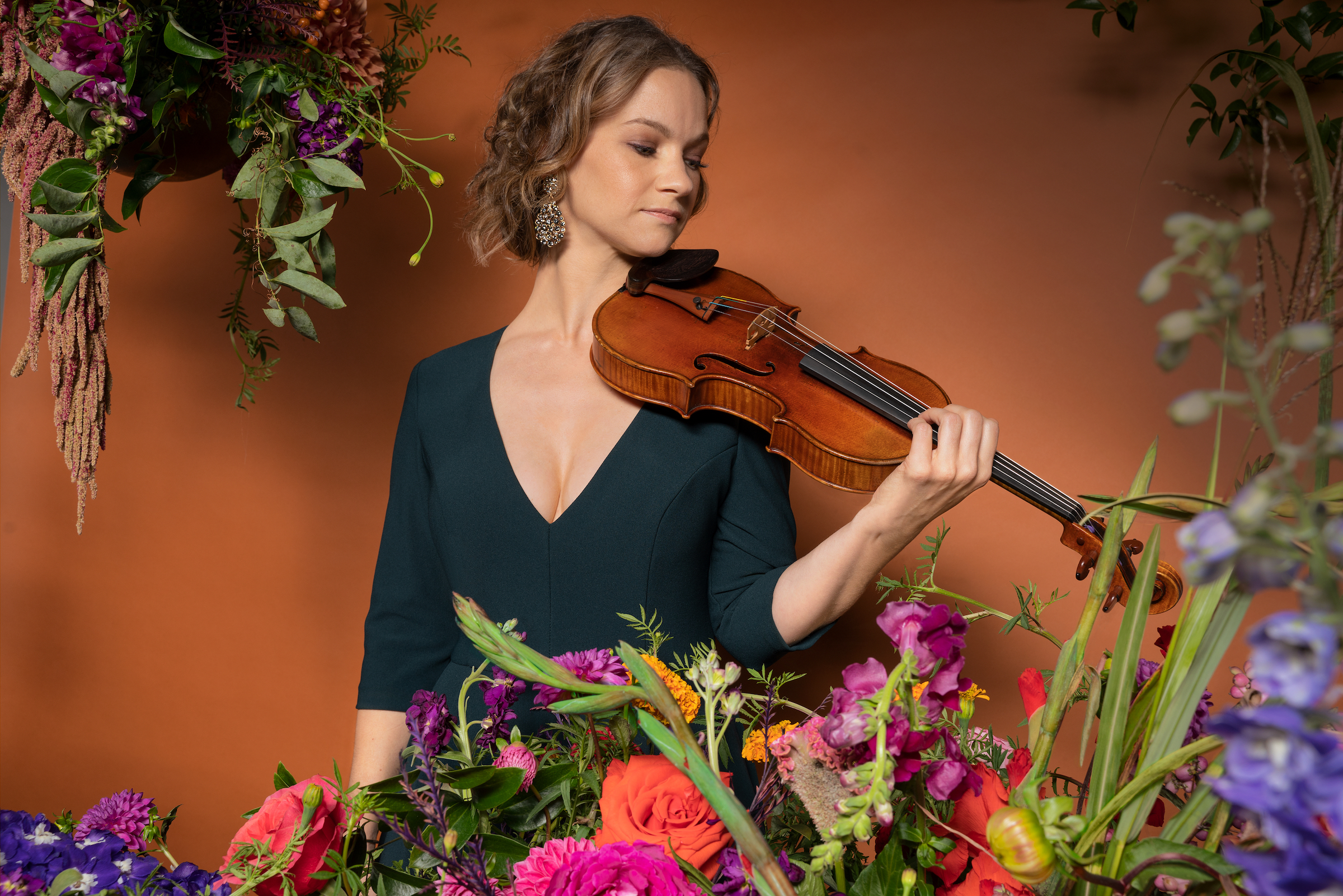 One woman, standing alone onstage. No pianist, no music-stand: Just Hilary Hahn and her violin, creating miracles. That is what Harriman-Jewell Series audiences are likely to experience this October 13th,…
Oh the weather outside is frightful(ly hot). But it won't be for long, so take a close look at this fall's diverse and provocative mix of music, dance, and theater:…
Kansas City Ballet always seems to be building something. For decades, it engaged in refitting existing buildings to meet its day-to-day needs: from the Westport Allen Center to the National…