MAGIC, PLEASE: KC Actors Theatre offers fresh, modern take on American classic
By Paul Horsley
When 17-year-old Blanche DuBois caught her husband in flagrante delicto with an older man, she impulsively lashed out at what she called his "degeneracy" ("You disgust me!"). The beautiful young man, whom Blanche loved desperately, went out into the yard and blew his brains out. Such an early trauma could screw with anybody's head: Blanche was an especially sensitive child, and she never fully recovered from the shock. I'm not sure how a 1947 audience for Tennessee Williams' A Streetcar Named Desire processed Blanche's subsequent sexual voracity in the wake of this tragedy, but to modern sensibilities it could be seen as a plausible (even textbook) response to early sexual trauma. "After the death of Allan," Blanche says, "intimacies with strangers was all I seemed able to fill my empty heart with." But because Blanche is an effete snob (a fragile remnant, perhaps, of genteel Southern grace, with all its hypocrisy) it's initially hard for us to feel sympathy for her.
Yet much of the strength of the Kansas City Actors Theatre production of Streetcar, which opened September 10th at Union Station's City Stage, lies in the manner in which it gradually builds sympathy for Blanche. For despite her all-too-apparent defects she is the one of the most tender-hearted characters in American theater—or at least she used to be, before the world trampled all over her dreams. Cinnamon Schultz portrays the would-be antebellum princess as a pitiable creature, with nervous twitches and faux-coy speeches that betray a flailing, lost soul within. Many of us have been conditioned by Elia Kazan's 1951 film to think of Blanche as just plain silly, and her brother-in-law Stanley as a sort of working-class hero—partly, perhaps, because of the sly vulnerability that Marlon Brando brought to the role of the violent thug.
But while the film portrays Stanley and Stella as a sort of germinal family unit, in which true love conquers even the wife's occasional black eye, these days we have a hard time feeling anything but contempt for Stanley. And when we take the play at face value, we feel mainly pity for Stella, whose refusal to believe anything is wrong with her twisted marriage is a form of self-deception nearly as gigantic as Blanche's. Mitch, for his part, is ferociously hypocritical in insisting on Blanche's purity when he most certainly cannot offer the same. So when the frazzled Blanche says, "I don't want realism, I want magic!" we are almost on board with her delusional attempts to escape the blunt reality of Southern poverty and dashed American Dreams.
Actors Theatre succeeds in making Blanche seem like the only decent person onstage, which was probably the author's subversive intention; this is bolstered by Cinnamon's absorbingly detailed performance. Her flitting and fussing is infectious and exhausting: By halfway through, we need a drink as much as she does. Blanche's oft-parodied final line ("I have always depended on the kindness of strangers"), as uttered by Cinnamon, is so free of guile or irony that instead of chuckling I found myself suddenly choking back a sob.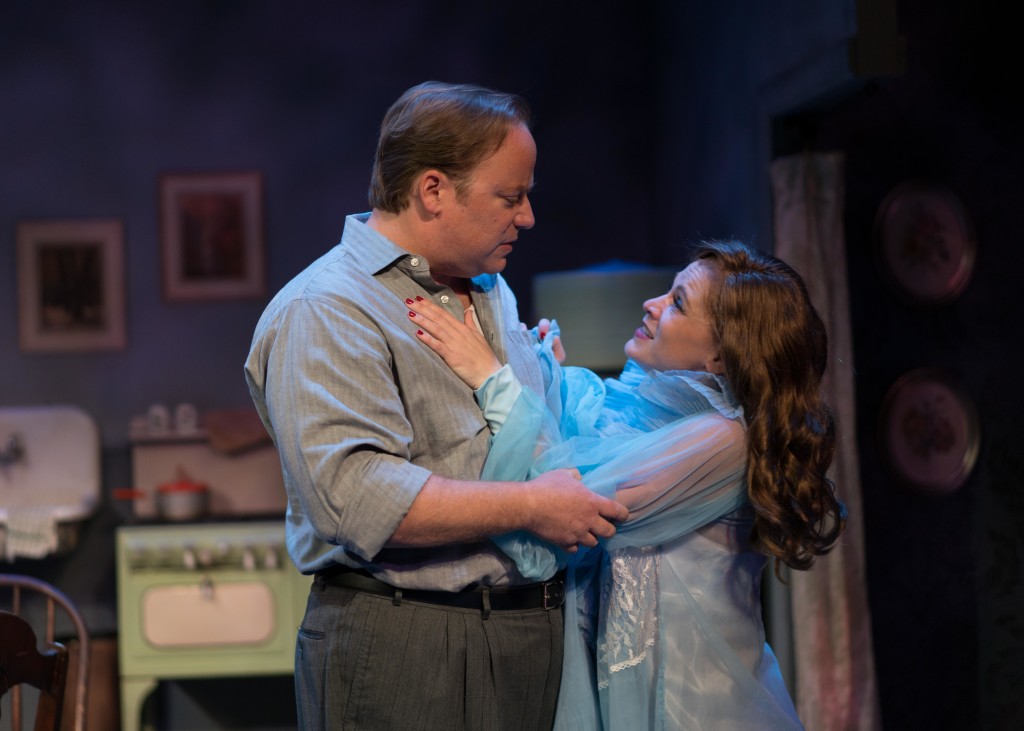 This fluid, enormously sophisticated production, directed by Sidonie Garrett, pits Tennessee's indelible characters against each other with headlong forward-motion. Each of these sorry hicks finds a unique way to make Blanche's existence a living hell (and vice versa). Bree Elrod brings both groundedness and a sort of weary resignation to the role of Stella, the "plain sister" who has married beneath her station (at least in Blanche's eyes). Matt Rapport is absorbingly convincing as Mitch, the rough-but-good-natured mama's boy who offers Blanche a modicum of happiness until he finds out she's not "clean enough" for him. (As if!) Tommy Gorrebeeck as Stanley smolders and barks and provides a dark, animalistic presence, even while chewing up dialogue with a drawl that is at times difficult to understand. (If there is an upside to Stanley's character, and there may in fact be, we didn't see much of it here.) The supporting cast is universally strong, especially Greg Butell as the gentle, patrician doctor who comes to take Blanche to the mental hospital.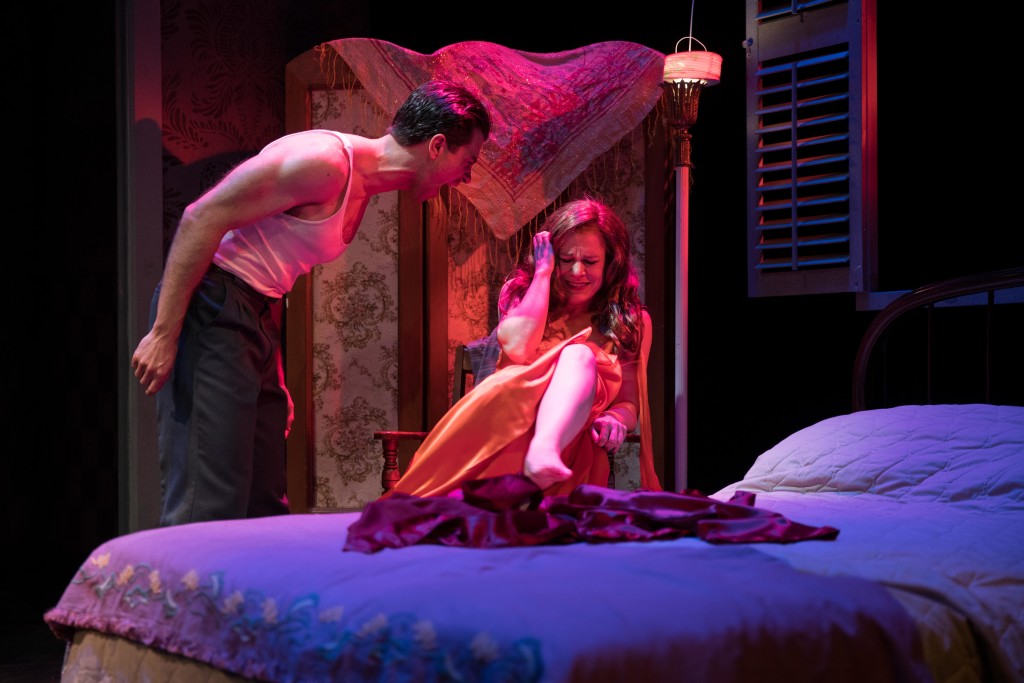 Jason Coale's vintage-drab set, with lighting by Shane Rowse and costumes by Mary Traylor, is meticulously shabby and depressing. There's no real living room, in fact there's nowhere to sit down except the kitchen table and the bed, which enhances the drama's humid claustrophobia. This is an ideal production for a Streetcar first-timer, while at the same time Cinnamon's performance and Sidonie's direction lift it to something approaching the grandeur of the greatest American literature.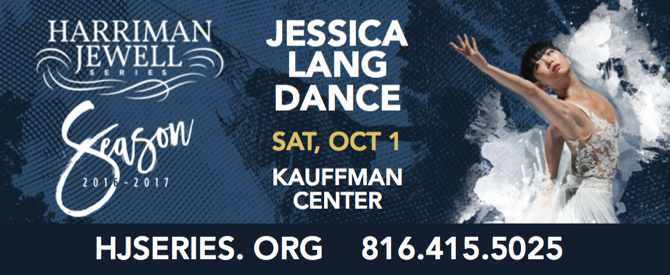 Streetcar runs through September 25th at Union Station's City Stage. It also stars Sam Wright, Joe Carr, Karla Fennick, Meredith Wolfe and Roan Ricker. Call 816-235-6222 or go to kcactors.org.
To reach Paul Horsley, performing arts editor, send an email to paul@kcindependent.com or find him on Facebook (paul.horsley.501) or Twitter (@phorsleycritic).
 Vanessa Severo  The actor, writer, choreographer, and director is the daughter of Brazilian immigrants. She has appeared on all the major stages in Kansas City and on quite a few…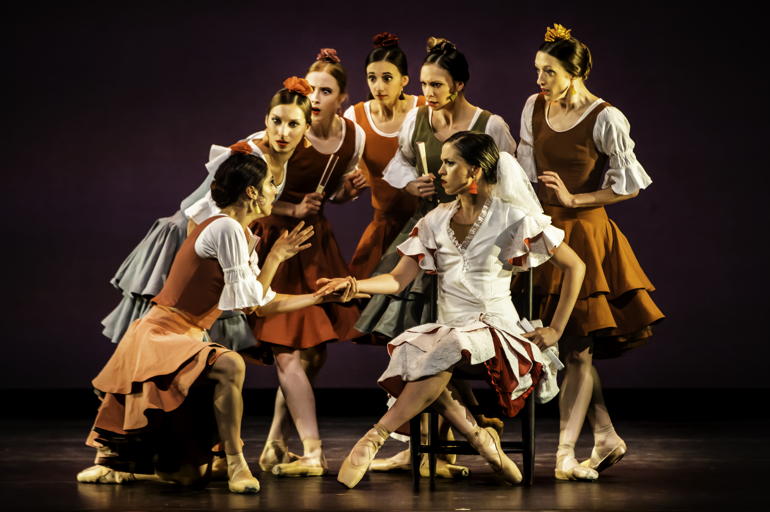 Latin Americans have played a major role in the growth of greater Kansas City for at least two centuries, probably beginning with the founding of Independence, Missouri, in 1821. Yet…
Nearly all of Beau Bledsoe's musical adventures have grown out of a lifelong love of the classical guitar, also known as the "Spanish" guitar. So it made sense that Ensemble…
After more than two decades and four deans, it was beginning to look as if the UMKC Conservatory's dream of a new facility would remain just that: a dream. Until…