The Dish With Ann – Westport Café and Bar
If you are an impassioned Francophile who just can't cross the pond often enough, you can get your fill of savoureux cuisine at Westport Café and Bar. Intimate and cozy, it has accents of copper on the exposed brick walls, rustic pendant lamps, dark wood wainscoting, and a black and white checkerboard floor. It is owned by General Manager Kevin Mouhot and Executive Chef Romain Monnoyeur, two attractive young men from a region near Lyon, France.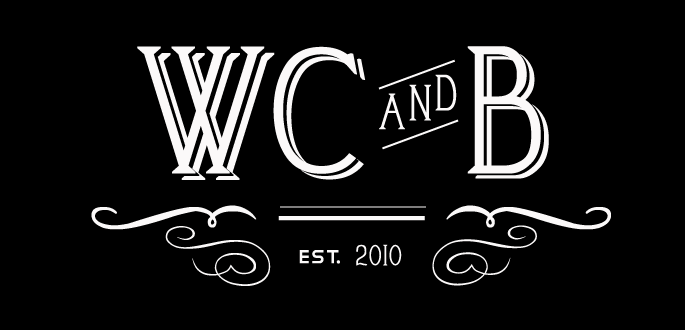 Kevin and Romain attended Lycée Hyacinthe Friant, a culinary school located in Poligny, France. One of their teachers knew the owners of Cafe des Amis, located in downtown Parkville, where the two interned for four months. For the next five years, the two continued their whirlwind restaurant management and culinary training all over the world, first in the Orlando Epcot French restaurant, Monsieur Paul, opened by the renowned French Chef Paul Bocuse. Then Kevin did a stint at the Alain Ducasse at the Dorcester in London and then jetted off to Monte Carlo to work at the Russian restaurant, La Marée. Romain worked in Paris at the Mandarin Oriental under the tutelage of Thierry Marx and at a high end, trendy bistro Le Caillebotte. 
A couple of years ago, Romain and Kevin were in Our Town visiting friends and met with Westport Café and Bar owner Aaron Confessori to possibly buy out his partner Richard Wiles. This last August, Romain and Kevin purchased Aaron's share of the restaurant. Said Kevin: "We are trying to create a high end but affordable French restaurant with simple products from local farmers. We want to please everyone with our high quality, tasty French cuisine. Some of our signature dishes include steak frites and braised beef. We also serve an American style brunch."
My husband, Tom, and I brought along our two bridge player friends, writer Loring Leifer and businessman Paul Temme (Just a note: Loring recently won the Thorpe Menn award for her terrific book, Angels With Angles: The Rogue Nuns Behind Operation Breakthrough.) All throughout dinner, the restaurant was bustling with people of all ages. We were delighted to start out our meal with a cheese plate, with Comte fromage from Lyon, France, a local cheddar marinated with citrus, along with a goat cheese and blue cheese, accented with an olive tampenade and raisin coulis. Remarked Loring: "It's a game to identify all of these tastes. I believe these are Granny Smith apples, with an array of nuts and greens sprinkled throughout." We also ordered escargots which were full of butter, parsley and breadcrumbs (if you are adverse to the strong taste of garlic, you will especially enjoy these). Loring, who is dairy free, ordered the arugula salad with lemon truffle dressing. Instead of the shaved parmesan, she had radishes sprinkled throughout the salad. "You can really taste the truffle oil and arugula," she exclaimed. "It's not over salted and tastes very earthy." 
For their entrees, both Loring and Paul ordered the duck breast with squash and blueberry sauce. The duck was served on chunky bones, and both of them loved the crispy, fatty crust. "I could spend the whole afternoon organizing a meal on a plate and never get it to look like this," joked Loring. My husband, Tom, ordered the fish of the market, which was a seared trout, marinated with pistachio and fresno pepper, with a red cabbage puree and a sweet and sour beet sauce with parsnip chips. "I could do a commercial for this dish," said Tom. "The parsnip chips are fabulous!" My luscious seared diver scallops were nestled in a delectable bed of black truffle risotto. 
For the table, we ordered a satisfying chocolate mousse, with fresh whipped cream, sprinkled with macadamia nuts and strawberries and blueberries. We polished off the meal with a bottle of Maison L'Envoyé Pinot Noir, which melded well with both the fish and the duck dishes. All of us agreed that we would give the restaurant very high marks.
And for an added bonus: Westport Café and Bar, with its extensive drink offerings, has two Happy Hours from 4-6 p.m. and 10 p.m. to 1 a.m. Dinner also is served until 1 a.m. Added Kevin: "We wanted to offer a nice late night place to eat because so many restaurants close early in Kansas City."
Westport Café and Bar
419 Westport Road
Kansas City, Missouri  64111
816-931-4740
Also featured in the January 6, 2018 issue of The Independent
By Ann Slegman
One of Kansas City's most celebrated chefs, Michael Corvino, co-owner, along with his wife, Christina, of Corvino Supper Club & Tasting Room, was nominated as a finalist for the 2020…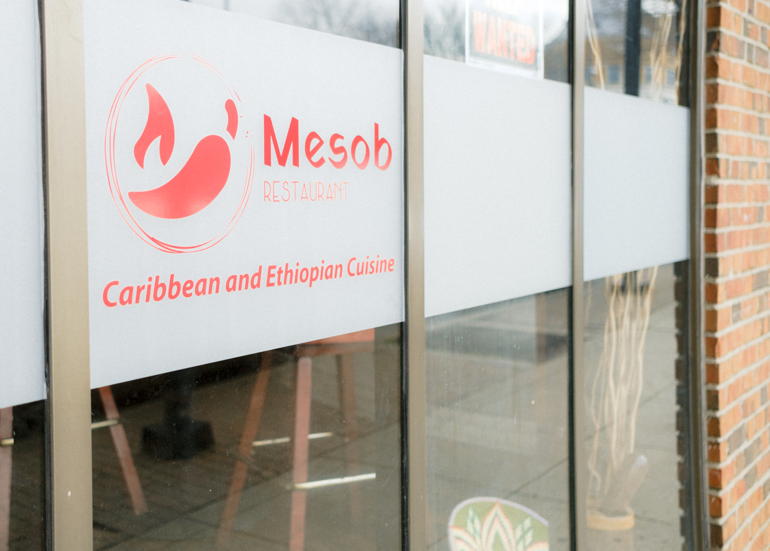 When I first asked Chef Cherven Desauguste where he was from, he said, "Planet Earth." This exemplifies his sense of humor and joie de vivre in terms of cooking and…
In this age of coronavirus, there is only so much cooking a person can bear. Yes, baking can be soothing when you're feeling anxious and cooped up. But let's face…
The coronavirus has changed everything, especially the way we eat. Some of us are cooking more. Many of us are picking up or having food delivered. As I am writing…