WIN for KC – Women's Sports Awards Celebration
February 1st was the date for the WIN for KC Women's Sports Awards Celebration in the Grand Ballroom of the Kansas City Convention Center. Area high school female state champions and six local individuals were recognized for their community contributions and achievements in sports. Olympic medalist and ESPN Analyst Jessica Mendoza was the keynote speaker.
(Front row) Sarah Grimm, Hannah McPhail, Lilly Condon, and Lauren Terry (back row) Emma Linscott, Zoe Ryland, Crissie Blomquist, and Hazel Eastlack, members of the 2016 Shawnee Mission East State Champion Swimming and Diving Team; smiled for the camera before the Celebration of Champions March.
Members of the 2016 Saint Thomas Aquinas State Champion Soccer Team posed for a picture before the Celebration of Champions March. (First row) Margaret Pigott, Garrison Galley, Bella Bryson, Anna Woltering, Katelyn Heying, and Hania Crow (second row) Halle Klanke, Madison Janky, Natalie Golubski, Mallory Heying, and Emma Dalinghaus (third row) Chyna Schiltz-Ragsdale, Gabby Stukel, Allyiah Calvert, Itsy McCormick, Kyli Jackson, Brigid Linder, Caroline Romme, Alex Moss, and Nicole McEnroe
Keynote Speaker Jessica Mendoza had fun with Ava Booker.
Additional photos of the March 18, 2017 issue of The Independent
Photo Credit: Laura Fitzgibbons Photography and Thomas Photographic Enterprises
Shawnee Mission Education Foundation held its annual Donor Recognition Dinner on February 7th at the Broadmoor Bistro, located in the new Center for Academic Achievement. Guests enjoyed a delicious dinner…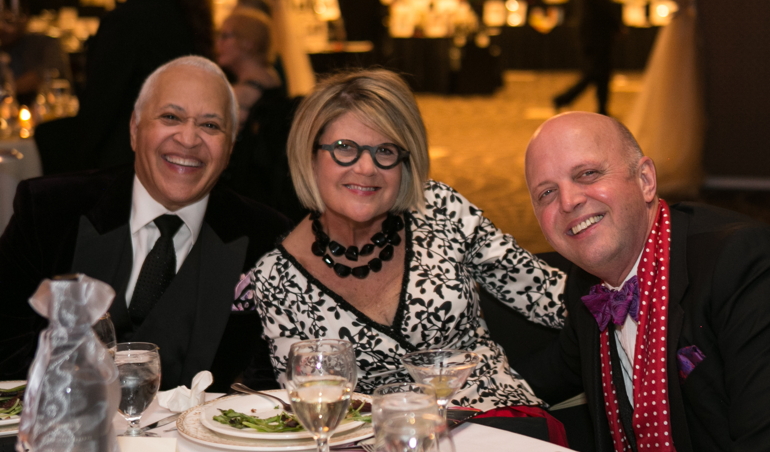 Guests didn't have to ask, "Where fore art thou?" They knew – the InterContinental Kansas City at the Plaza was the site for Romantic Revels. The benefit for the Heart…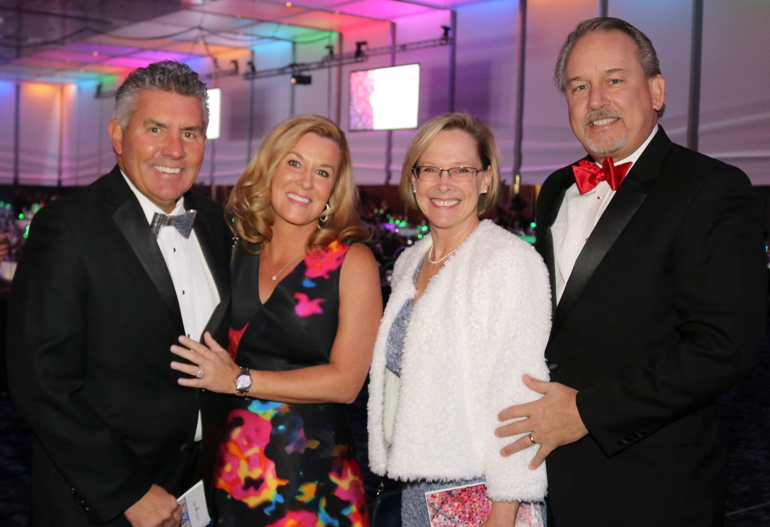 February 10th was the date for Children's Mercy's 14th Annual Red Hot Night Gala. The event was coordinated by the Hands & Hearts Auxiliary of Children's Mercy. More than 1,600…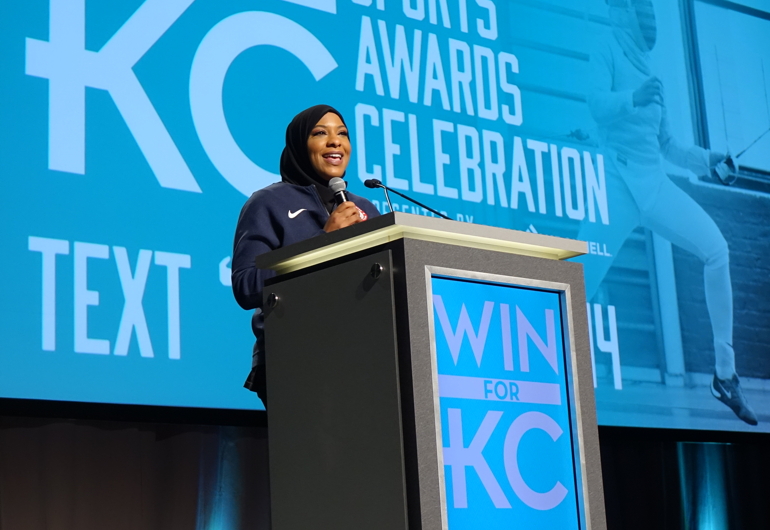 More than 1,700 guests attended the 2018 WIN for KC Women's Sports Award Celebration at the Kansas City Convention Center on February 7th. Ibtihaj Muhammad, Olympic bronze medalist in Team…