A Toast To Olde Tymes – E. Geneve Lichtenwalter
Geneve Lichtenwalter (originally known as E. Geneve Lichtenwalter – her first name was Eva) was an esteemed piano teacher for decades in Our Town. She was born in Iowa on Valentine's Day in the late 1860s. Geneve graduated from The University of Kansas with a degree in music in 1892, and a bachelor's degree in 1899; at that time, she was also an assistant professor in the School of Fine Arts at KU. Geneve continued her studies in The United States and in France, Germany, and Switzerland. She earned a master's degree from Columbia University. According to some sources, she had as many as five degrees in total.
Geneve taught for a time at the Kansas City Conservatory of Music and Art before leaving to found her own school in 1909. It was there, only a few years later, that Virgil Thomson became her student. After moving to Paris and studying with Nadia Boulanger, Virgil would have an illustrious career as a composer, (notably collaborating with Gertrude Stein on Four Saints in Three Acts and The Mother of Us All), and as one of the most influential music critics of the 20th century.
Geneve and Virgil had much in common. It's perhaps not surprising that both were talented organists, in addition to pianists. (Geneve had the distinction of playing the organ at the wedding of Jean Harlow's parents, many moons before the starlet was born.)
Something more remarkable is how much they loved books and valued time spent reading. A 1915 profile of Geneve in The Independent stated, "Her spacious studio away up in an almost inaccessible quarter of the Studio building [at Ninth and Locust Streets] – higher than the elevator is inclined to penetrate – contains cabinets of volumes that would delight a book fan."
Virgil later wrote of her influence upon him:
"[D]uring the summer of 1914, the time had already begun for me when thinking about music and reading about it were to be no less an urgency than making it.
This intellectualization of my music life was further aided by my next piano teacher, a woman of somewhat higher cultural attainments than her predecessors. E. Geneve Lichtenwalter had graduate degrees (an M.A. at least) and read non-fiction books. She also composed, and the texts she chose for her vocal works bore literary distinction.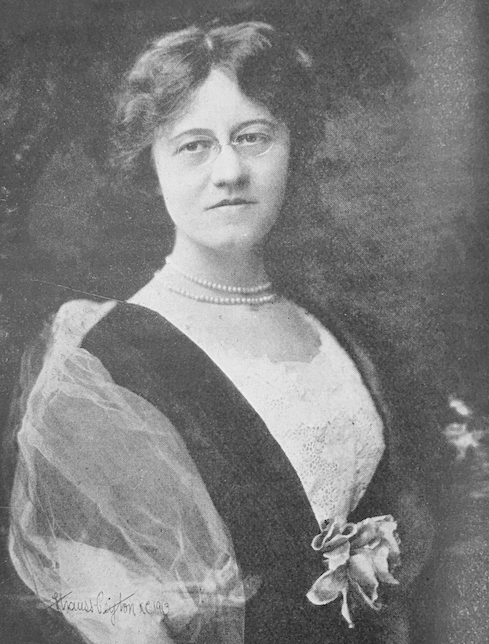 To pay for my weekly lessons, which cost $2.50, I had taken a $25-a-month job as [a] page at the public library; and it was there that I came upon the absorbing narrative that is Richard Wagner's My Life. Although Miss Lichtenwalter, to whom I showed my discovery, knew it for not exactly the whole truth about this amazing genius, she merely remarked, 'You must also read his enemy Nietzsche.' So I went to the philosophy stacks, found the complete works there in English, and began at the beginning. From The Birth of Tragedy (a hymn to Richard Wagner) to Thus Spake Zarathustra and Ecce Homo (self-praise in dithyrambs) by way of all those middle works in which he debunks his former hero, I read, in the order of their composition, the whole set. It took me a year."
It is to Virgil's credit that he took Geneve's recommendation seriously.  Kudos are due to her, too, for providing guidance on a topic far removed from technique.
Although Geneve would never achieve the fame that Virgil did, she  was also a composer. She won first prize in a competition at the Paris Conservatoire in 1921.
When not in her studio, Geneve often appeared at events, either as a soloist, with other musicians, or as a guest speaker. The organizations that sought out her services included the Sunset Hill School, the Kansas City Art Institute, Federated Music Teachers, La Solidaire Club, and the YMCA Business Girls Club, to name just a few.
While in New York, she had been a pupil of E. Robert Schmitz, the founder of Pro Musica, which aimed to bring "new music" to audiences around the country and internationally. Geneve ran the Kansas City chapter, which was active from roughly 1925 until 1931. (A 1929 Kansas City Star article highlighting an upcoming recital gave this description of the soloist: "Miss Mina Hager is a modernistic singer who delights in digging for hidden melodies and queer rhythmic patterns in the music of Schopenhauer, Honnegger, and John Alden Carpenter.")  For a period during the mid-1930s, she held court at a fortnightly musical at the Talent League. (It was located at 4121 McGee Street, which, conveniently, was also her home.)
Geneve was a founding member of the Women's Dining Club in 1908, when it seemed shocking that women would consider meeting at night, unescorted by men. When the club celebrated its 30th anniversary in 1938, Geneve told the Kansas City Star, "It was the first club west of the Mississippi to take so bold a stand for the independence of women." In its early years, before women had the right to vote, the club's speakers often included suffragists, such as Sylvia Pankhurst, who was British. As Geneve recalled, "She told us about picketing and going to jail. We thought she was very brave – and got quite excited over the question of women's rights."
Geneve maintained her Downtown studio until late in life, when her eyesight was failing. She died in November 1951 in Dubuque, Iowa. She was visiting one of her sisters, but she was also in town to play a recital.
Back in 1915, our scribe noted Geneve's eye, as well as her ear:
"Miss Lichtenwalter extracted from her treasure box a rarely beautiful and unique brooch oddly set with glistening amethysts. Supposing that she had acquired it at Tiffany's after sadly depleting her purse, I cautiously inquired where she obtained such an unusual piece of bijouterie. 'Oh, at an old rag fair, in Berlin!' Nobody but Geneve would even have spied it. She is a very charming and most remarkable woman."
Featured in the August 20, 2022 issue of The Independent.
By Heather N. Paxton
To learn more about becoming a member of the Association of Fundraising Professionals, Greater Kansas City Chapter, please visit afpkc.org. The Independent is proud to be the exclusive media partner of AFPKC.…
The Loop KC brings together similar yet unique minds to create genuine friendships and ignite the next generation of business leaders in Kansas City. Members of The Loop KC are…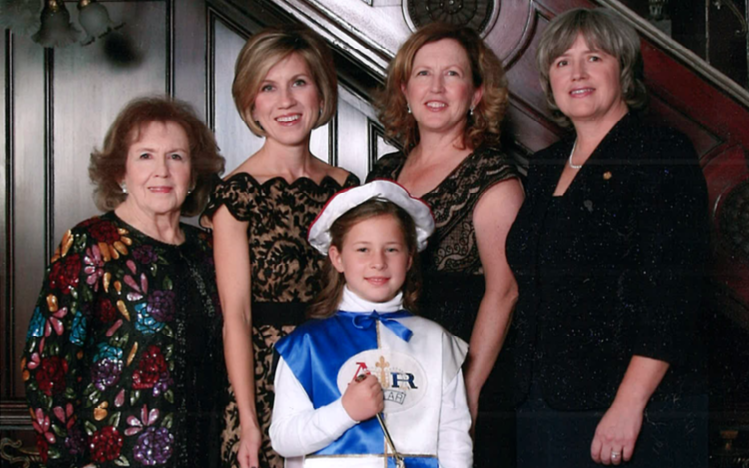 Amy Ball Polen is serving as the president of BOTAR this year – and her recollections of the event date back to when her sisters, Jennifer Ball Jones and Melinda…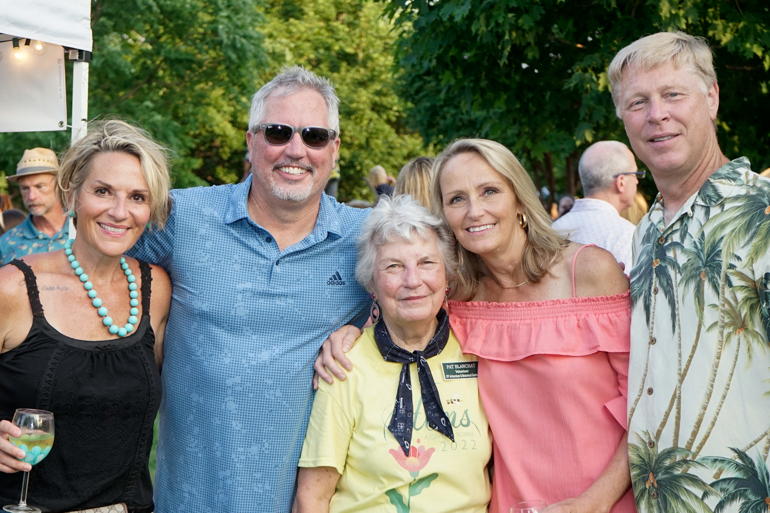 Guests had the opportunity to view the construction of LongHouse, the Overland Park Arboretum & Botanical Gardens' new visitor center when the Arts & Recreation Foundation of Overland Park hosted…