Art Scene – John Keeling
We ran into John Keeling and his work quite by kismet. (By the way – the word kismet is taken from Turkish and Arabic origin – qisma, meaning lot or portion,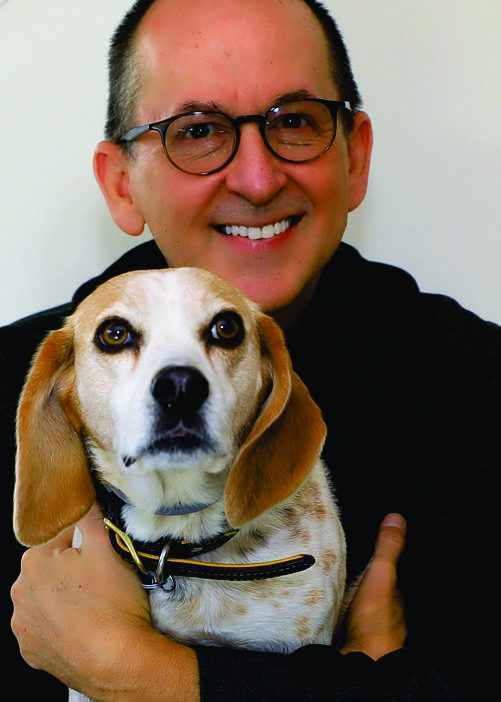 which extrapolates out to "fate" as in, our portion of luck came due on an ordinary Autumn weekend in Overland Park.) During the fall of 2019, I happened to be pondering the fact that I had no earthly idea what to get our Christmas-obsessed grown daughter as a gift for said quickly approaching holiday. Lamenting commercialization, too-much-stuff-itis, and my own tendencies toward bah-humbugness, I was fresh out of ideas. Usually, this kind of thing wouldn't be taken seriously until mid-December, but I'd seen an ad for an art fair of sorts at InterUrban ArtHouse, and decided it was my civic duty to visit; I'd never been. 
Dragging my husband through Saturday errands, I rewarded him with a meal at The Peanut in Downtown Overland Park, and I primed him for just one more stop at IUAH. As it turned out, the whole setup could not have been more charming, lots of local artists with works they had already made or were in the process of making and selling, plus a very festive atmosphere. Some general shopping frivolity in my post-french-fry mood ensued. We drifted through and frankly just past John Keeling and his treasure-trove of water-colored fur babies. But, something stopped me in my tracks, and we went in reverse to get up-close-and-personal with this stuff. 
The man in front of us was John Keeling, the master of pets and watercolors, and I was having a breakdown of animal-loving cuteness overload. Row after row of paintings featured pets (mostly dogs, because that's all I can zero in on), and I was ready to pull out my checkbook. Mr. Responsible (aka my husband) took me by the arm and showed me the words, "Commissions Accepted" on the table. As I started blabbering about our daughter's adorable Pepper, adopted about two years prior, the calm one asked if it might be possible to commission a painting of our granddog (there, I said it) and have it by Christmas. Dog-dad pulled up photos on his phone (there are just a few), and the next thing I knew, we had done this adult, commissioning thing that you read about in art magazines. (You, too, can commission at johnkeelingpaintings.com.)
It was the happiest Christmas we've ever had. John ended up doing two watercolor paintings of our precious Pepper but insisted that he would gift us one, since we only asked for one. Of course we bought them both and could hardly wait to have our daughter (and the dog) tear open the paper wrapping. 
I've kept in touch with John over the last couple of years, and he is something of a "dog medium," which he and I both giggle about and acknowledge is a little crazy, but not really. He has the ability to capture the essence of an animal – your pet. I'll let you in on a bit of our recent conversation: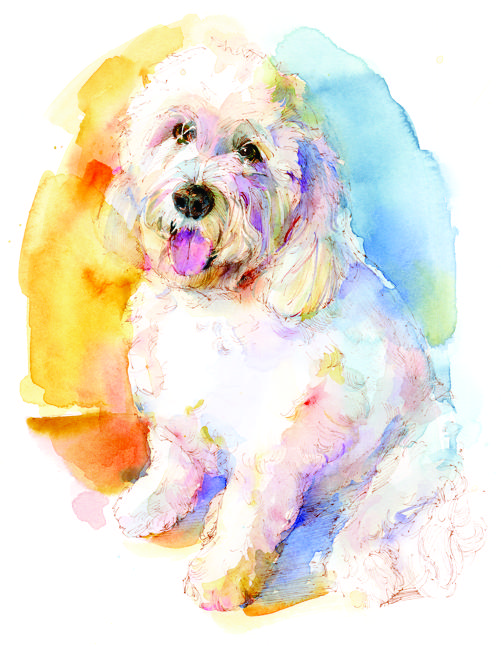 I: I've never asked you about your formal training (no, not dog training), tell me about it. 
John: I have a bachelor of fine arts degree in design from The University of Kansas, where I pursued a visual communications double track in illustration and graphic design. 
I: And then professionally, what was your path?
John: I spent 29 years at Hallmark. Although, I was working in product development for the company magazine and other product development publications. My career was spent straddling the line between art and marketing. It was such a great place to spend my professional time, I was exposed to all of the great artists, as well as all of the great business minds. I think like a marketer with the heart of an artist. 
I: Why did you start painting, why animals, and why watercolors?
John: Growing up, I had dabbled in painting, but my mom had migraines, so oils and turpentine were out of the question at our house. I grew up with dogs, beagles to be specific, and I love animals, so it was a natural progression to start painting them.
I: What was your favorite dog's name?
John: Penny. She heard everything about me and my childhood, she was my confidante. 
I: So when you left Hallmark, what happened?
John: In 2019, my partner Colin and I lost several dear family members. It was a lot to process, and I turned to painting to help deal with my grief. Embracing this second chapter in my life, I made painting more than just a hobby. I didn't know exactly what kind of an artist I would be, but I organically moved into the watercolor works of animals and pet commissions. As I think Miles Davis said, (or something like this), "It takes a while to learn how to be yourself." I am committed to a standard of quality in my artwork, and it is very satisfying to have a customer say how much I did actually capture the essence of a beloved pet.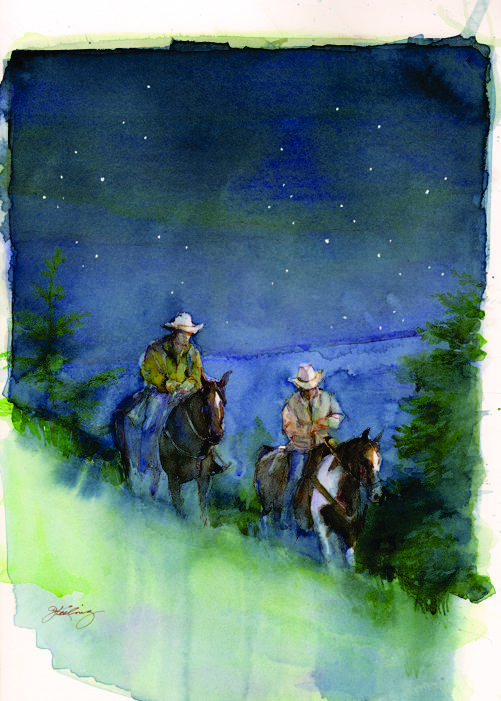 I: What other projects do you have lined up?
John: I've started painting more horses, and I love that. I didn't grow up with them, and they are way different than dogs, but I'm having fun! I'm also very excited to beillustrating a series of three books that Annie Presley is authoring about Sam, the rescue dog. I don't even have a copy of the books yet, Annie can't keep up with the orders! I also give private painting lessons, and I used to (pre-COVID-19) give workshops for painters. But, what I'm most excited about is that I'll be leading two week-long beginner-painting workshops in Provence, France, in 2022. Traveling and painting and teaching? Doesn't get any better than that!
I: John, I'll carry your paints for you. 
John: Anne, I'm not even sure Colin is going, but good try. 
I: Kismet, my friend, it's all supposed to happen this way.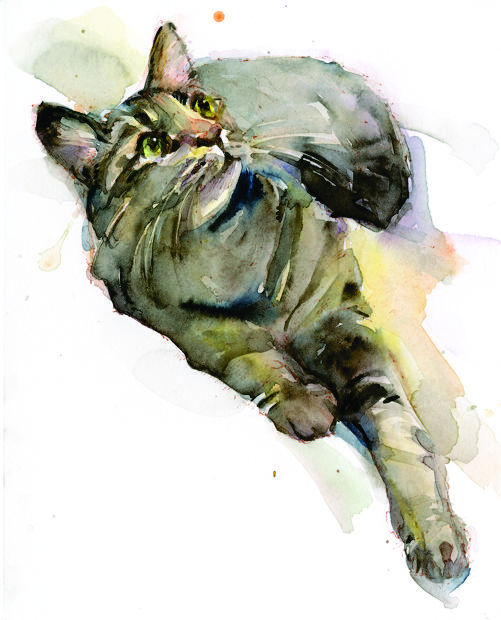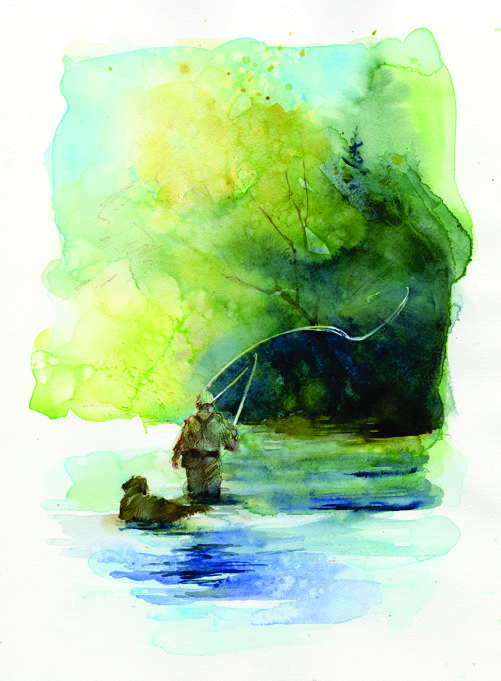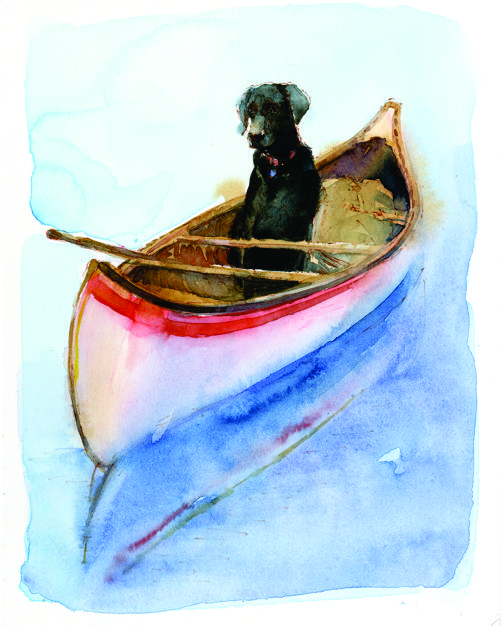 By Anne Potter Russ
Also featured in the April 17, 2021 issue of The Independent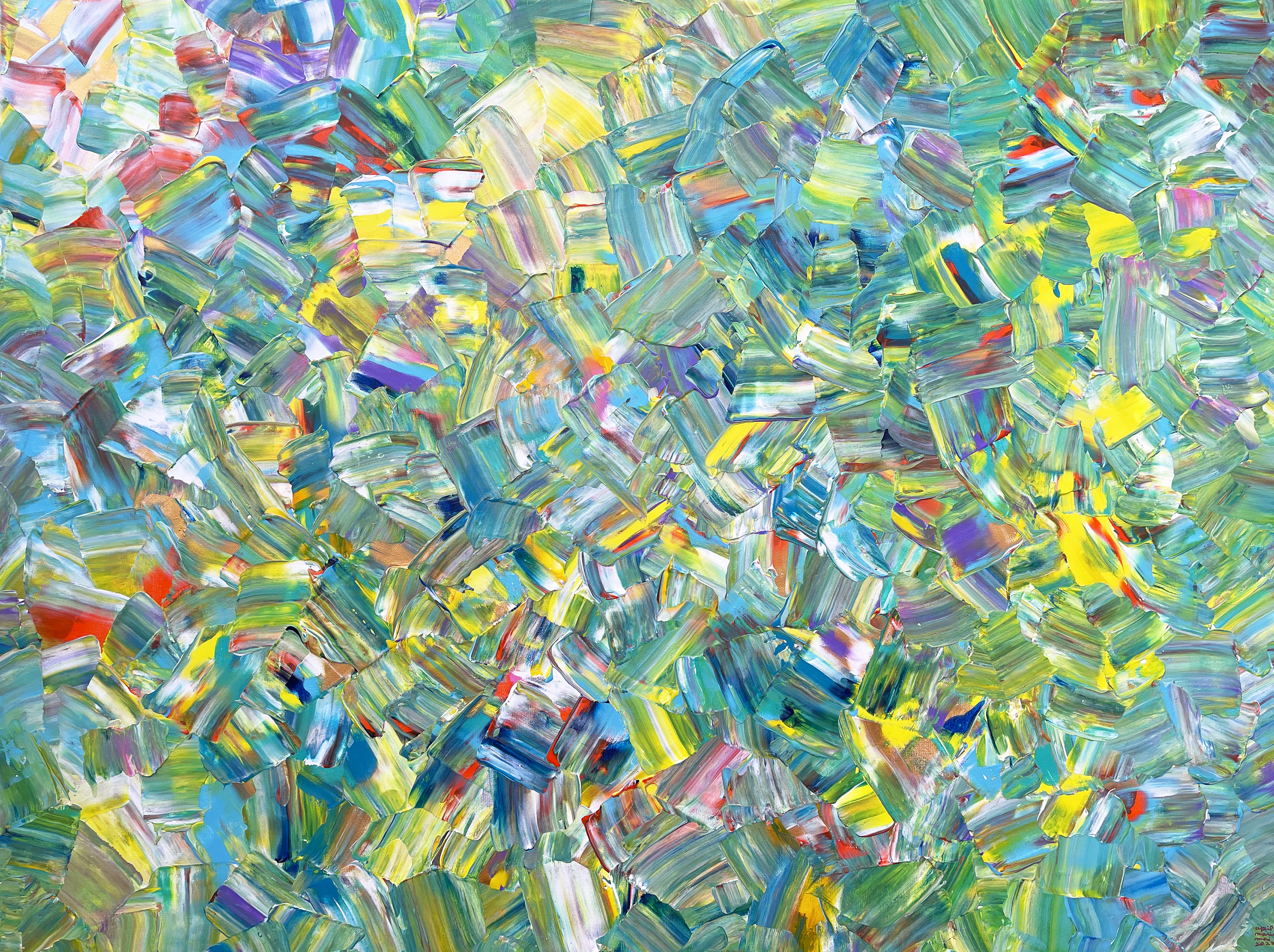 We are all so magnificently different. The recent trend seems to be the wielding of differences to pry people apart. It seems like a much better use of time to…
Need some color? Explore Allan Chow and explode the senses with the most delicious palette knife layers of luscious hues and contrasts that invite the soul to jump in and…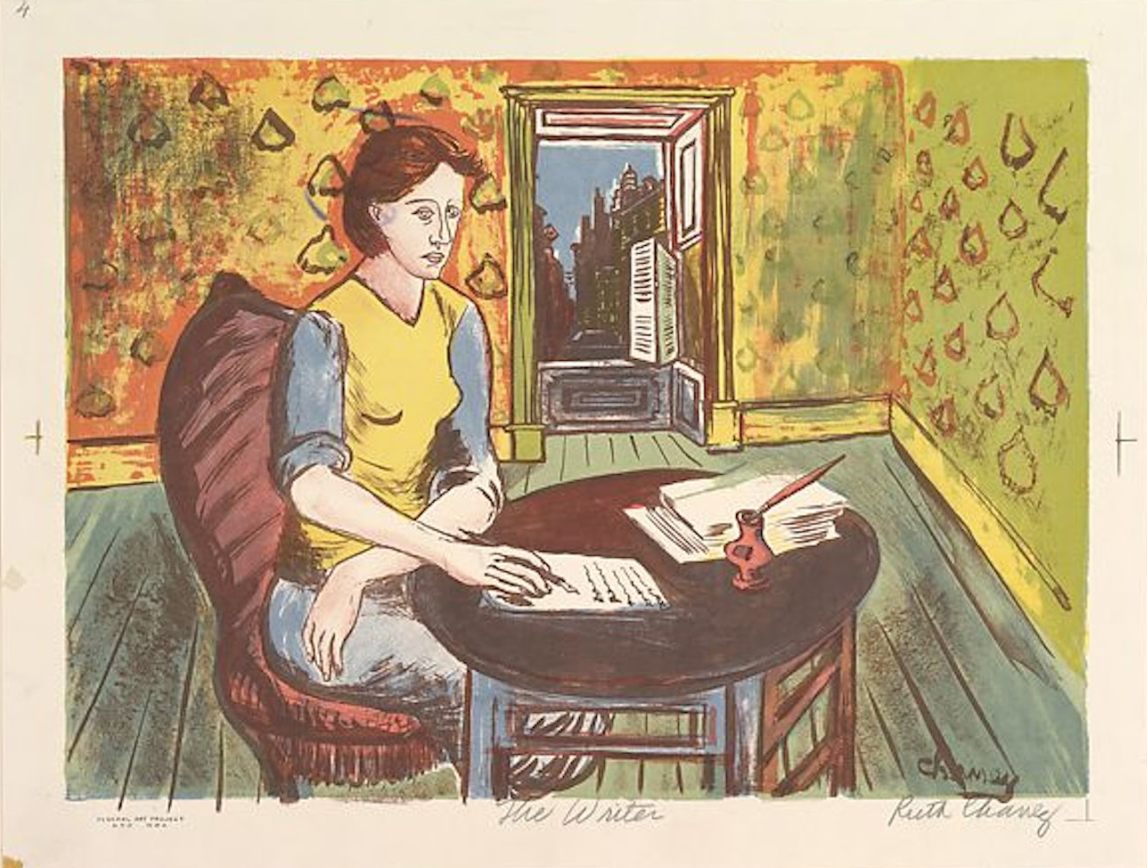 Never underestimate the power of a hungry, talented, artistic woman on a mission. What strikes us as we learn more about these mavericks, is the sheer length of each of…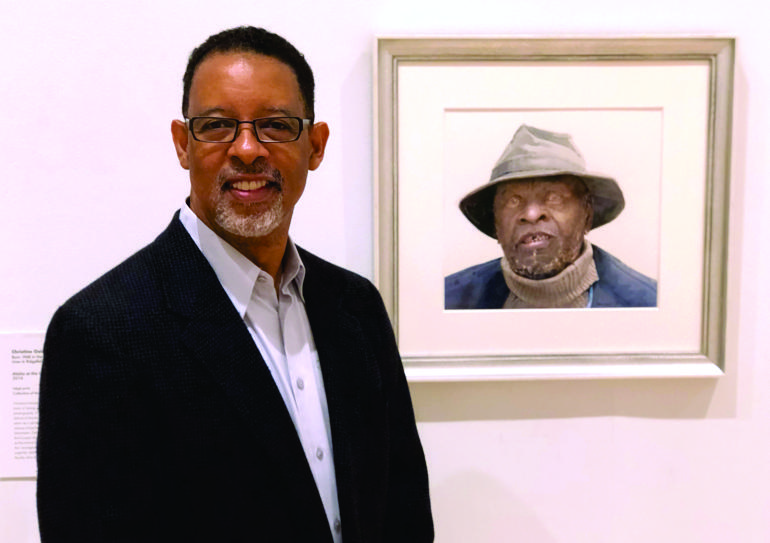 Peaceful, quiet, contemplative, witnessing – all descriptors of Dean Mitchell's art thoughtfully created in a variety of media. Whether this prolific, powerhouse artist is working in oil, watercolor, or acrylic,…